To add your KRIYA Booking Widget into your website you must follow these steps
Copy the widget code from Settings > Widget Code
Paste the code in your Page
Adjust the width and height of the box/container to remove the vertical scrolls
Make sure you check it both on Computers and Mobiles
Save, test and adjust the sizes if needed
How to Paste the Widget Code into Wix website #
To add the KRIYA Booking Widget to your wix website you need to add a 'Embed a Widget' element.
1. Select and add an Embed a Widget element to your page #
Note that you can use an existing page or create a new page.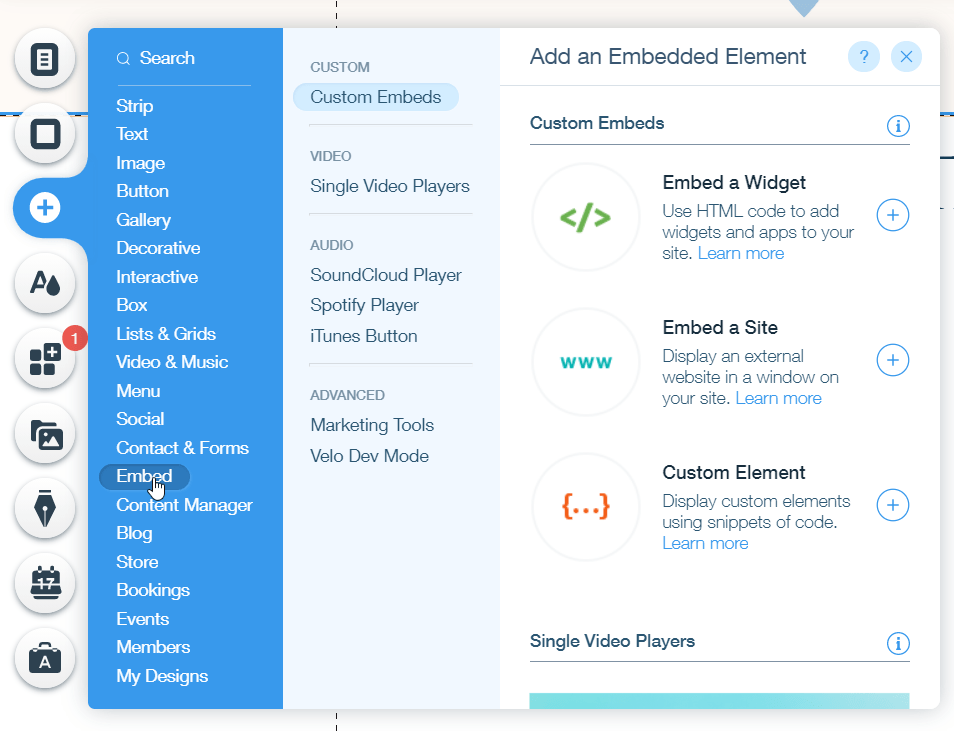 2. Adjust it's width and height to remove scroll bars #
Once you have pasted the code in your page you can adjust the size of your container to remove vertical and horizontal scrolls if possible.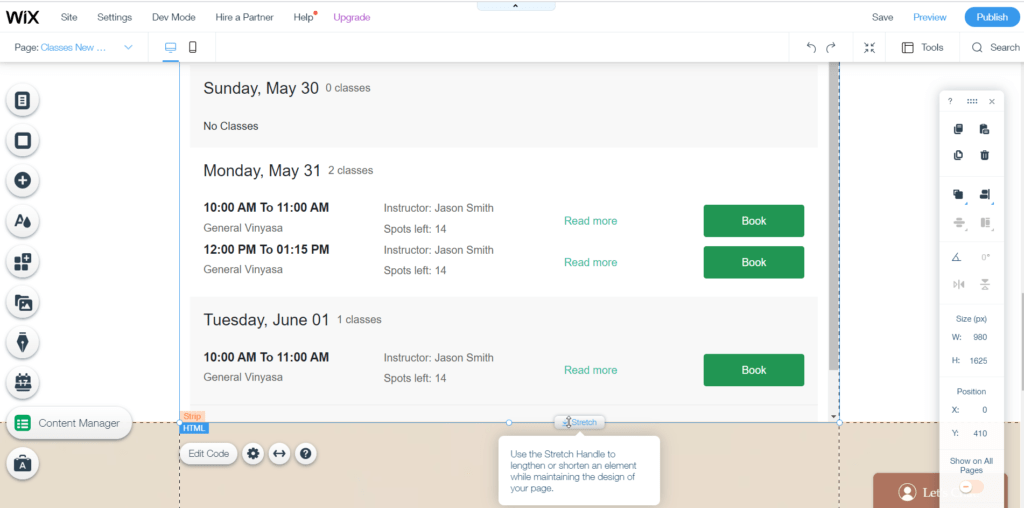 3. Make sure you do number 2) in both on Computer and Mobile views #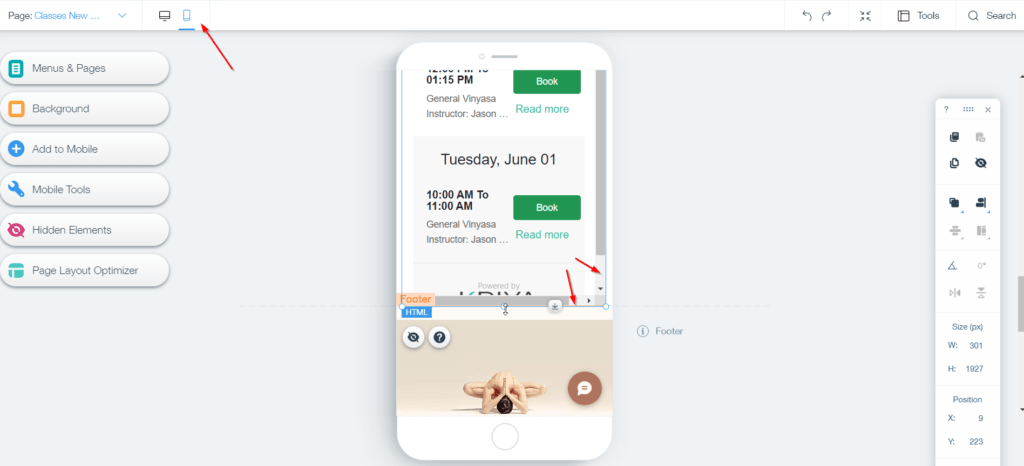 4. Save, Test and Publish #
Important: In order to view the Widget schedule your clients must accept third-party cookies.