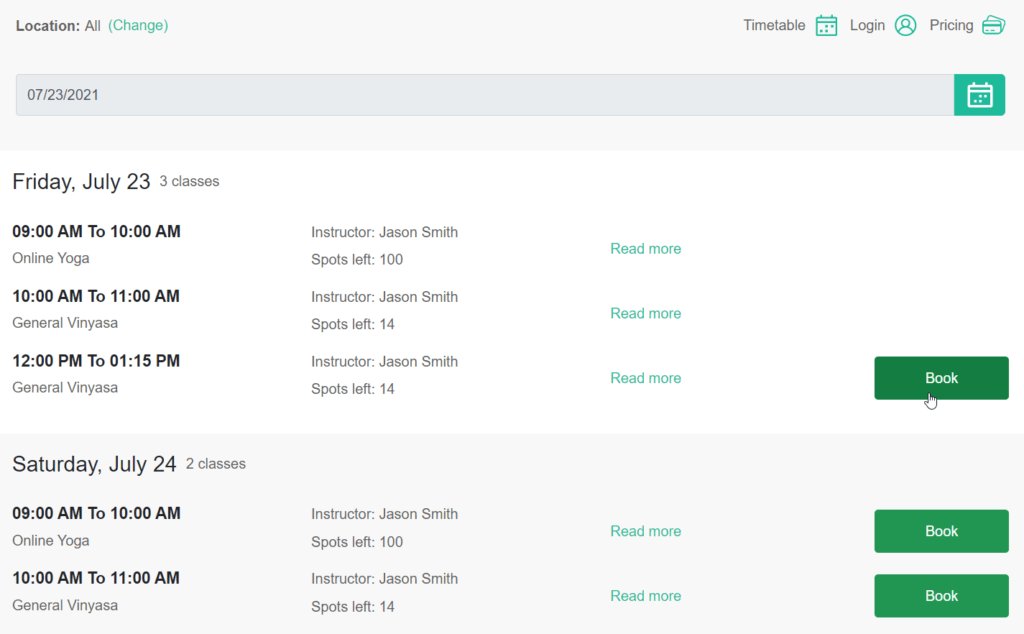 Watch this video https://www.loom.com/share/96949fd35a0f4e3f959c060e94c20409
Head to Settings > Widget Code
You have the choice to
Add a classes booking widget to your website
Use a booking link or mini-website page
If you decide to embed the widget on your website (say on the Timetable page), there are again 2 versions of the widget there. The first one has a calendar look and the second one more like a list of classes.
Once, you decide which one you want to go for, copy and paste the widget code inside your website Timetable page.
Make sure you paste it as source html code and not as text.
Depending on your website technology (WordPress theme and plugins, Wix, Squarespace, Weebly, etc) you may experience a small conflict.
My suggestion is to first try it on a page that is not on your Menu.
Don't hesitate to contact us if you experience issues.
See also How do I add my booking widget to my Wix website?
Important: In order to view the Widget schedule your clients must accept third-party cookies.