How to add KRIYA Class Timetable to Squarespace?
Squarespace is an online platform where you can as a yoga entrepreneur, build your own yoga website in minutes and make your presence of your yoga business in the online world.
Here we will show you step by step easy to do guide as how to add KRIYA class timetable to your Squarespace website.
Making a Yoga Website at Squarespace Should be Straightforward
To get started all you need is to visit https://www.squarespace.com
On the homepage you will find 'Get Started' Button at the top right hand corner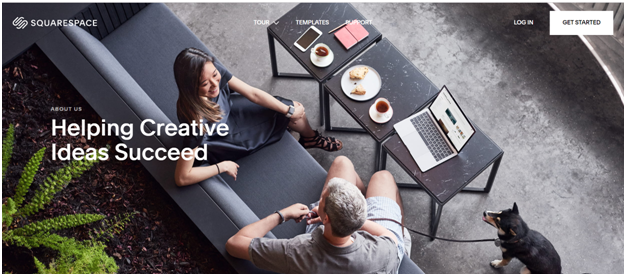 Click on it
It will ask you what's the goal of your website
Or
Skip to templates
If you skip to templates you will find various designs for your yoga business or themes.
If you click on answering the goal of your website you need to answer few other questions as asked and it will bring for you specific template for you.
Your choice to do either of the above.
Next it will ask you to create an account with Squarespace
Fill in your name, email address and set a password or join with Google Account, Facebook or Twitter.
Squarespace will welcome you and ask you to start building your website. Tap on Start
Now that you have come to know how to make your site on Squarespace its time to add your KRIYA Class Timetable.
First, create a new website by finding a Squarespace template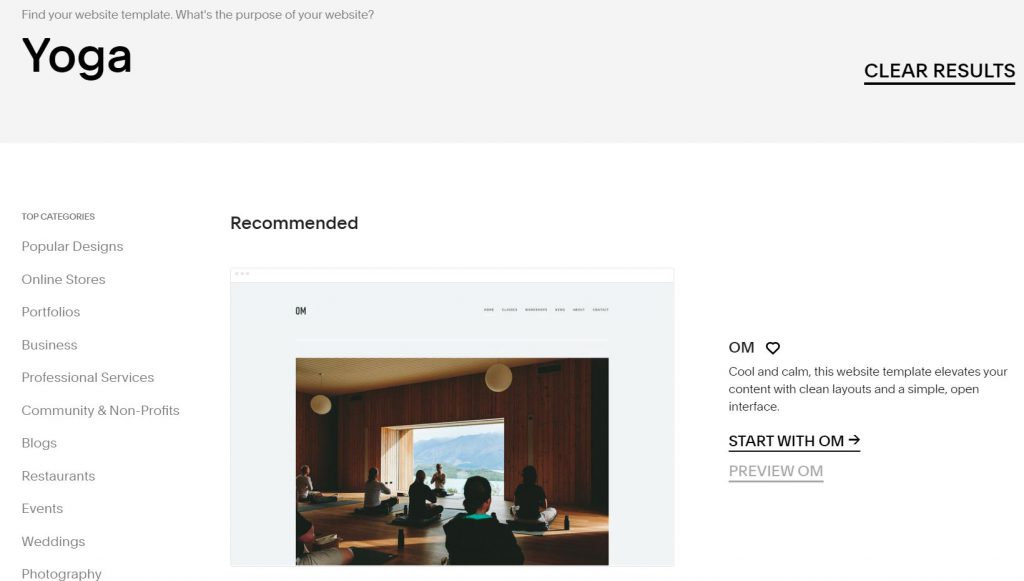 1. Create a new blank page to add your KRIYA timetable, name this page 'Timetable' or 'Classes' in this case
2. Edit your newly created page
On your website go to add a new page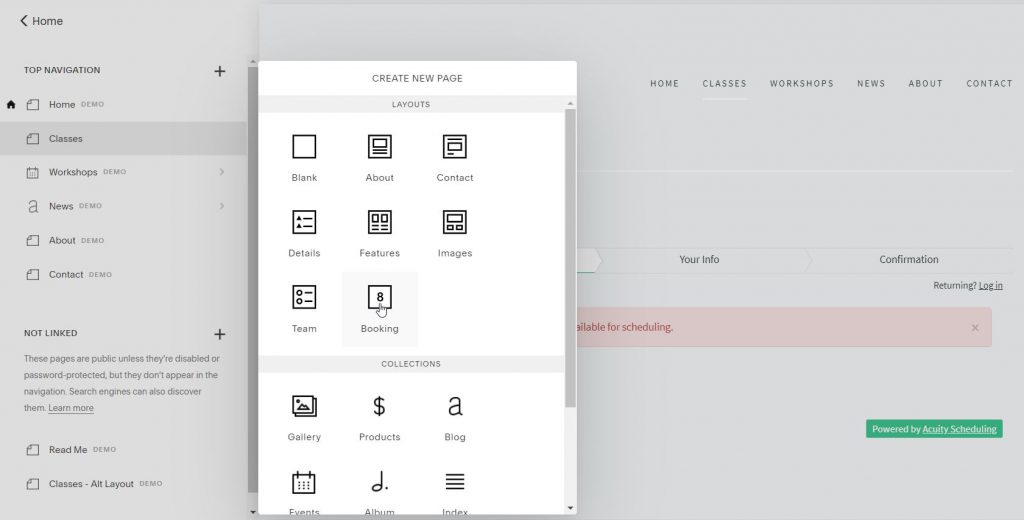 How to add your KRIYA Class Timetable if you have your website at Squarespace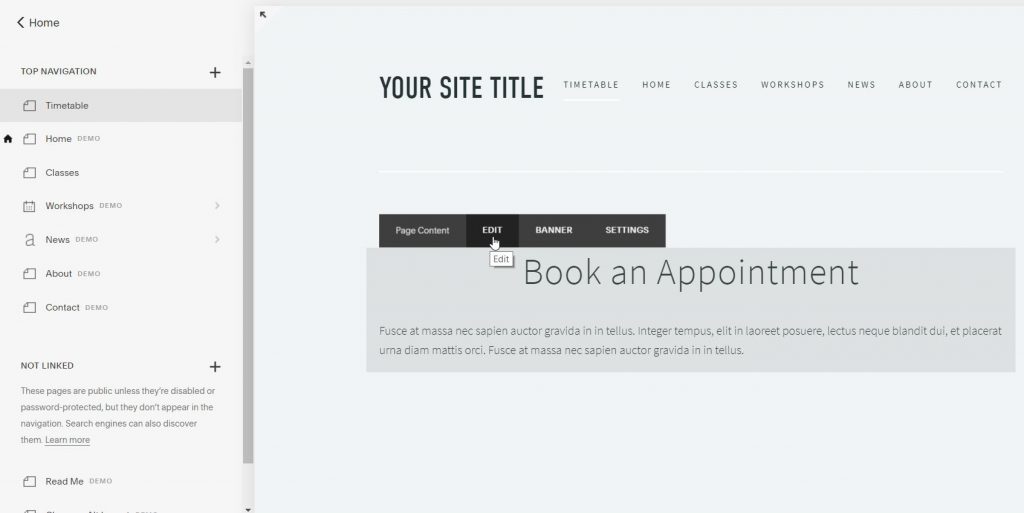 3. Add a new Embed block to paste your KRIYA class timetable widget code

4. Click to embed the KRIYA widget code
5. Go to Widget Code on your KRIYA booking software and copy the KRIYA widget code

6. Paste the KRIYA timetable widget code and hit SET
7. Depending on the page template you select you may have to delete some predefined content block and side spaces to allow your calendar to use all width and height of the page.
Note that your calendar may not display while you are editing. This is a setting from Squarespace.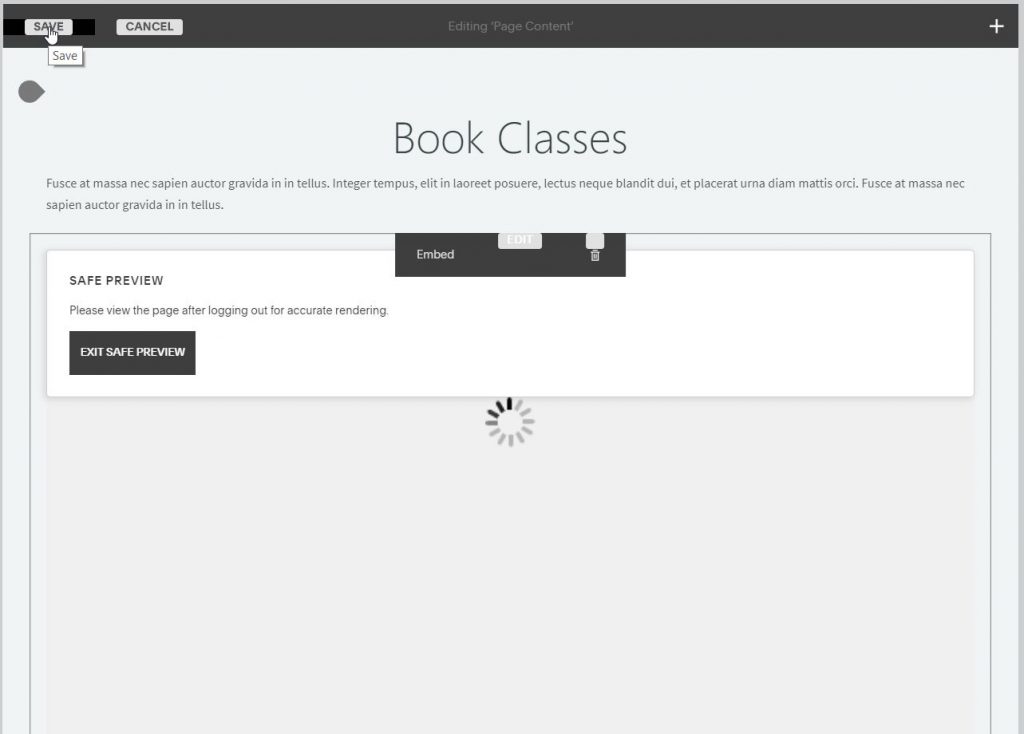 8. You are ready to use the KRIYA Class Timetable on Squarespace.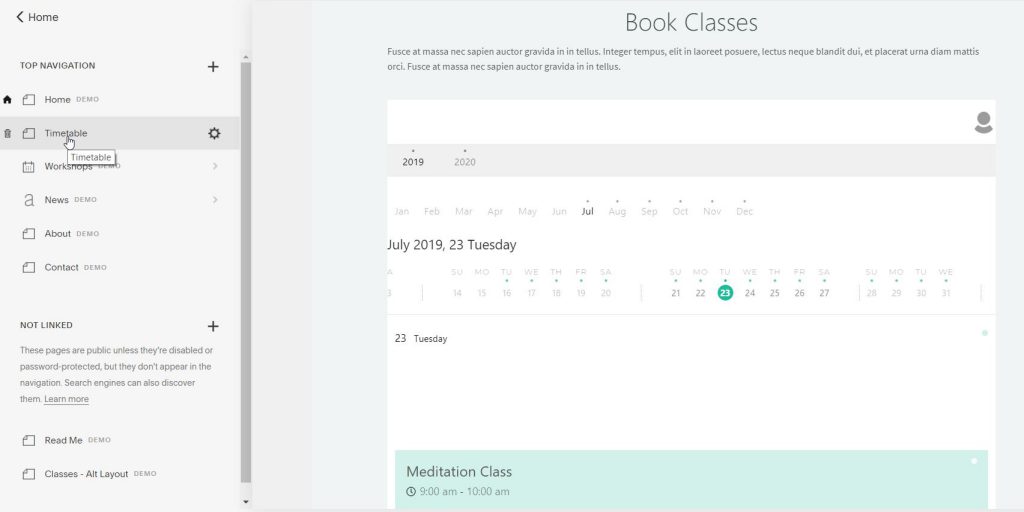 9. Preview your KRIYA class scheduling on your website