KRIYA booking software is easy to join. Whether your passion is to teach or to learn various types of Yoga, Bikram, Ashtanga, Hatha or Iyengar Or to indulge in the creative side of your talent in Arts, Dance, KRIYA online booking system gives you the ability to work on the things that really matter and getting you customers and teachers whilst leaving the appointment scheduling and management to us.
How to join KRIYA online booking system in three steps?
1. All you need is to visit KRIYA homepage on your mobile, PC or tablet and on the top right hand side click on 'Register'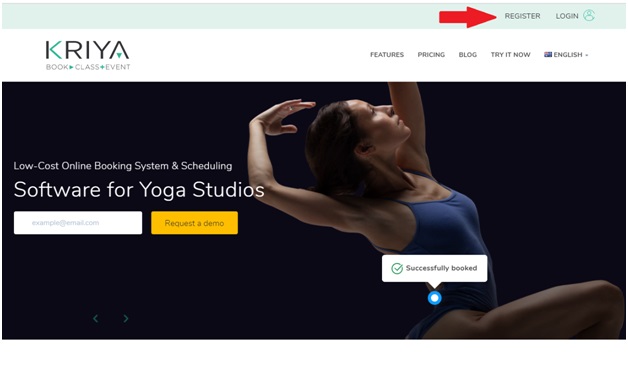 You will get the login or sign in page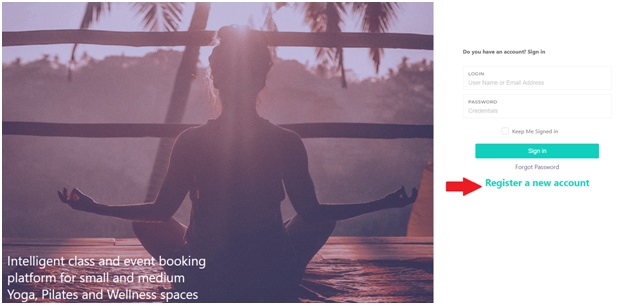 2. If you don't have yet opened your account with KRIYA, click on Register a new account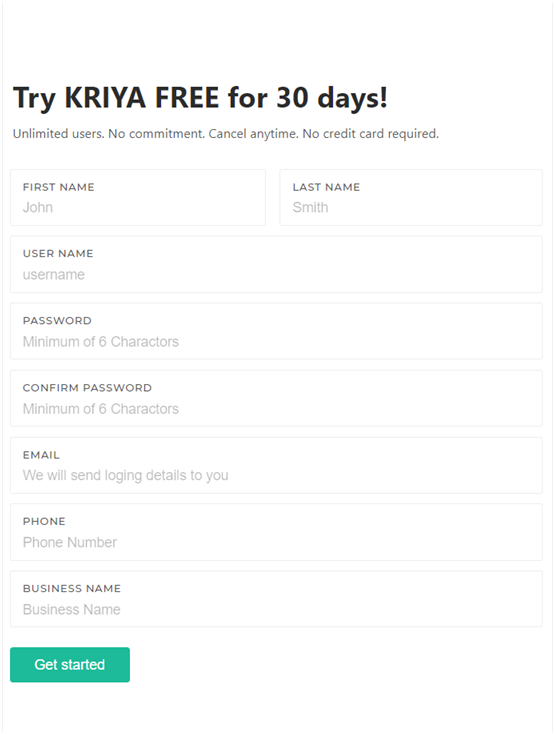 You will get the above form where you need to fill in your few personal details and set a user name and password to join KRIYA.
3. Finally, click on Get started and you are ready to have KRIYA membership for your business.
KRIYA Joining Membership
KRIYA management software has been designed to make an online booking for your classes making it easy and convenient for you and your customers.
When you join KRIYA affordable system for the first time you are offered a free trial, absolutely free.
After the free trial, you are automatically enrolled in monthly or annual plans of your choice. You can pick any of the following plans:
Starter
Premium
Unlimited
Click here to know more about the plans and pricing
All the plans at KRIYA management software offer the following features:
Get upfront online Payments
Have a real-time transaction report
Weekly, Fortnight or monthly recurring memberships
Display your schedule without a website
White-label Timetable to embed on your website
Set your own prices and membership terms
Also, get partner discount benefits
You can take full or partial payment or take credit card payments for the class. You can easily email, download or print your student and class details as well as export all of your customer data to print, CSV for customer relations and marketing purposes and grow your business.
If you want to you can upgrade your KRIYA membership subscription here
All plans include 24/7 local customer support in Australia and you can cancel or change your plan anytime.