Art Classes Management Software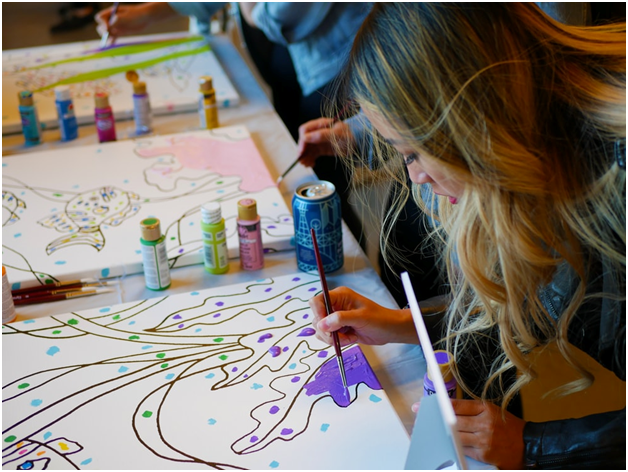 Art classes offer a great variety of creative programs for kids and adults. You can learn the skill of painting, drawing, sculpture, pottery and other types of performing arts as well like music and dance. The two main types of Art Classes are:
Painting & Drawing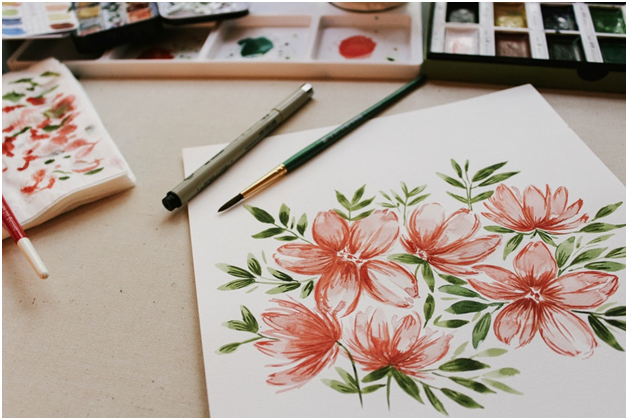 Drawing is a form of visual art in which a person uses various drawing instruments to mark paper or another two-dimensional medium. You need pencils, pen and ink, and various kinds of paints, inked brushes, colored pencils, crayons, charcoal, chalk, pastels, various kinds of erasers, markers, styluses, and other things. Many classes also teach digital drawing where computer software is used to draw. Temporary drawings are taught on a blackboard or whiteboard.
After drawing you can learn painting at these Art Classes. Painting is the practice of applying paint, pigment, color or other medium to a solid surface. The medium is commonly applied to the base with a brush, but other implements, such as knives, sponges, and airbrushes, can be used. Painting is also an important form in the visual arts, bringing in elements of drawing, composition, narration or abstraction Paintings can be naturalistic and representational like still life or landscape painting.
Pottery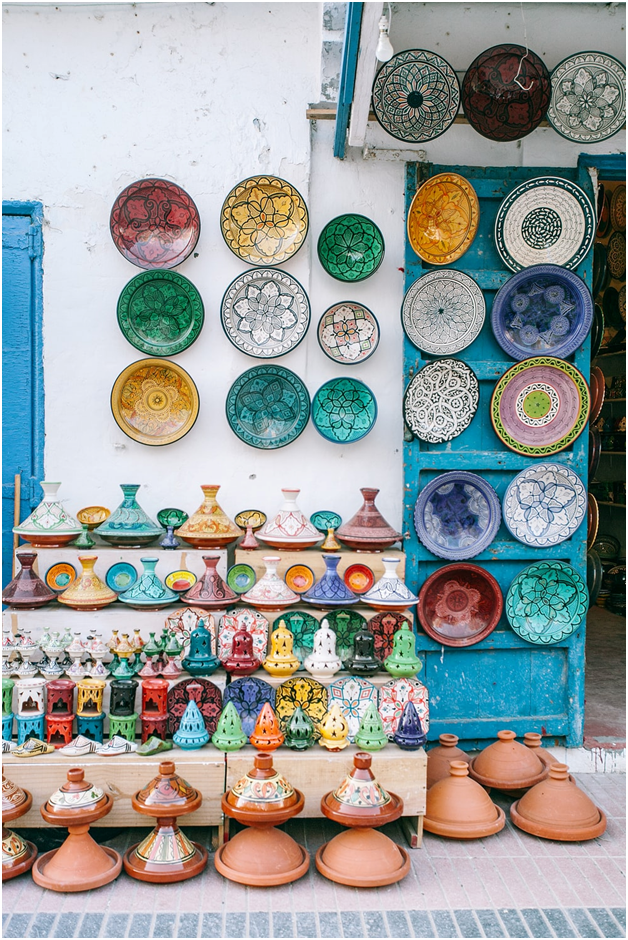 Pottery is the process of forming vessels and other objects with clay and other ceramic materials, which are fired at high temperatures to give them a hard, durable form. Major types include earthenware, stoneware and porcelain. The place where such wares are made by a potter is also called a pottery. Pottery often means vessels only, and figures etc. of the same material are called terracottas. Clay as a part of the materials used is required by some pottery classes/
Pottery is therefore made by forming a ceramic which is often clay body into objects of a desired shape and heating them to high temperatures in a bonfire, pit or kiln and induces reactions that lead to permanent changes including increasing the strength and rigidity of the object.
Art classes workshops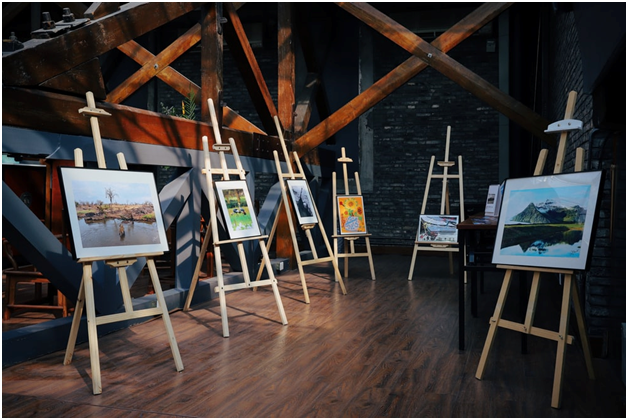 There are Art classes workshops that you can join by online booking in advance. Art classes have painting, drawing and mixed media workshops for professional practicing artists or for school students. Traditional weekend workshops are on private art studio or even near a beach and provide for an in depth focus across a variety of visual arts disciplines and mediums.
At these art classes workshops, instruction in Still life, Figurative, Landscape and Abstraction are conducted by acclaimed artists who are both experienced and inspirational teachers accomplished at tutoring all levels of Art students.
Also Art retreats and painting expeditions are held for few days or more and are at various locations where you can immerse yourself in the adventure of painting and creative classes.
How to book for Art Classes around you?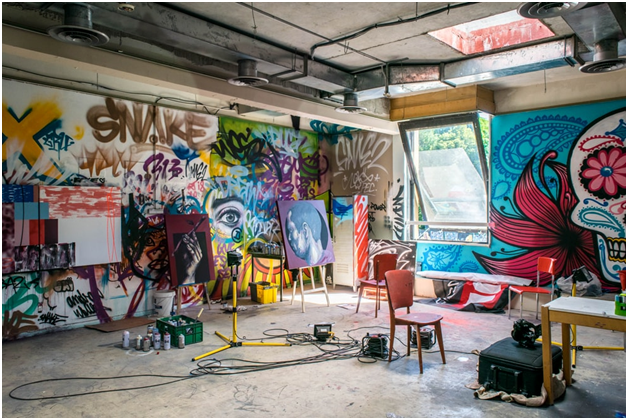 There are various ways in which you can book for an Art class near you. Either you can physically visit the Art studio or book online at an affordable system. But the most popular and easy medium to book your Art class is by joining an Online Booking System such as KRIYA.
With such a booking software you can find hundreds of Art Classes and local studios near you which gives you an idea about the classes or services they offer.
Also, you can compare their prices.
You can browse through their class timetables and select the class of your choice that is convenient to you.
After that simply click on Book Now and book the Art class in advance.
Also with online booking systems you can easily pay for the class or take credit card payments as a teacher.
As most of these online booking systems or management software for Art Classes are integrated with popular payment modes such as credit cards, Stripe and others.
How Art Classes and Art Studios can use Online Booking and Management Software?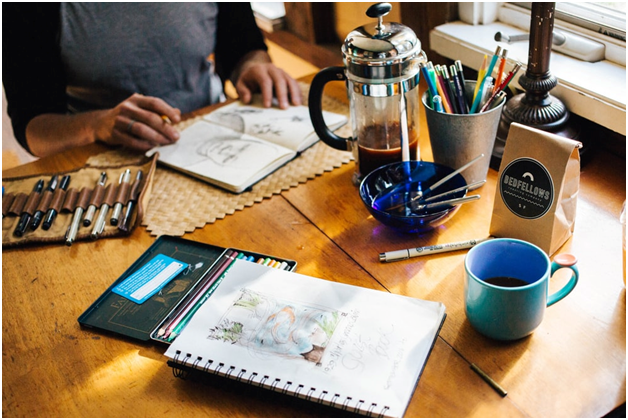 If you own an Art Studio or take Art classes as an Art teacher you can use Online Booking and Management Software to manage your studio or class. Online Booking and Management Software like KRIYA help you better manage your members, class timetables, online registrations, track credits, receive payments and manage students.
You can easily schedule small, medium or large group of Art classes at set times or recurring intervals with such software
Set up your availability so students can schedule private Art lessons at a time that suits them
Add special Art events or Art workshops such as teacher training or Art retreats to your events calendar
Add any number of Artists, class types or locations and manage their attendance
Charge through online payments via credit card at time of booking through a wide range of payment gateways like Stripe (all major ones supported)
See all your bookings in a monthly, weekly or daily calendar at a glance
Art Students can manage their own bookings including canceling if you want.
Get feedback from students to improve your Art classes and sessions
You can customize the way you want with full freedom your Art class timetable according to Art Classes for Kids, Art Classes for Schools, Art Classes for adults and Art Classes for Corporates.
Online Booking and Management Software would help Art teachers to reach out to their specific students easily and make a booking instantly. This helps you to market your Art Classes and build a brand out of your Art Business.
Click here to request for a free demo for low cost and efficient online booking and management software for Art Classes and Art Studios.