KRIYA Online Booking System & Scheduling Software
KRIYA is an affordable online easy to use service optimized for small to medium Yoga spaces,
gyms, wellness spaces and dance studios.
Secure Payment, Clear record of transactions
Designed for Mobile

No need of an app. Who needs another app on their mobile.

User-friendly interface for both your clients and yourself

Simple to use interface, user-friendly, straight-forward installation and menu.

Personalised for the Yogis

After interviewing over 50 local studios in Sydney and working closely with 10 studio owners we built KRIYA with local Yogis in mind. We understand how busy you are and your day to day challenges.

Electronic liability waiver is included for each new student so you don't have to worry about this.

Suited to Teach Online

Can be used in combination of Zoom, Skype, Google Meet, YouTube Live or any live stream platform.
Update easily your schedule
Manage your bookings and finances
Receive your payments seamlessly
Secure Payment, Clear record of transactions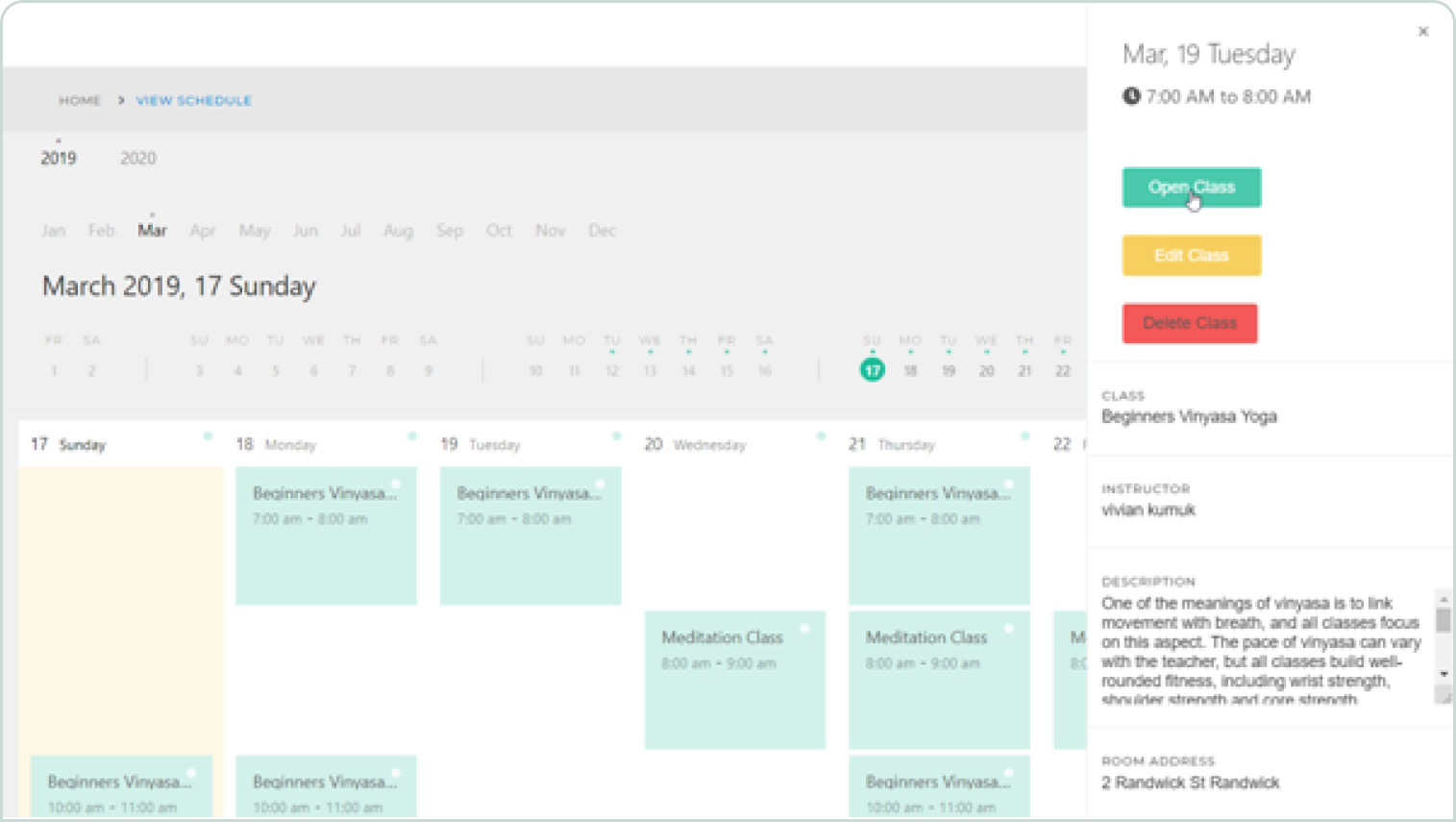 Manage your Timetable
KRIYA's time-saving features let you keep track of your bookings and focus on your business goals with minimum effort. Add your timetable or schedule defining your days, time and duration of classes. Students will themselves book, cancel, and reschedule classes without bothering you. Save time using automated email notifications. Both your clients and instructors will be up to speed at any given moment.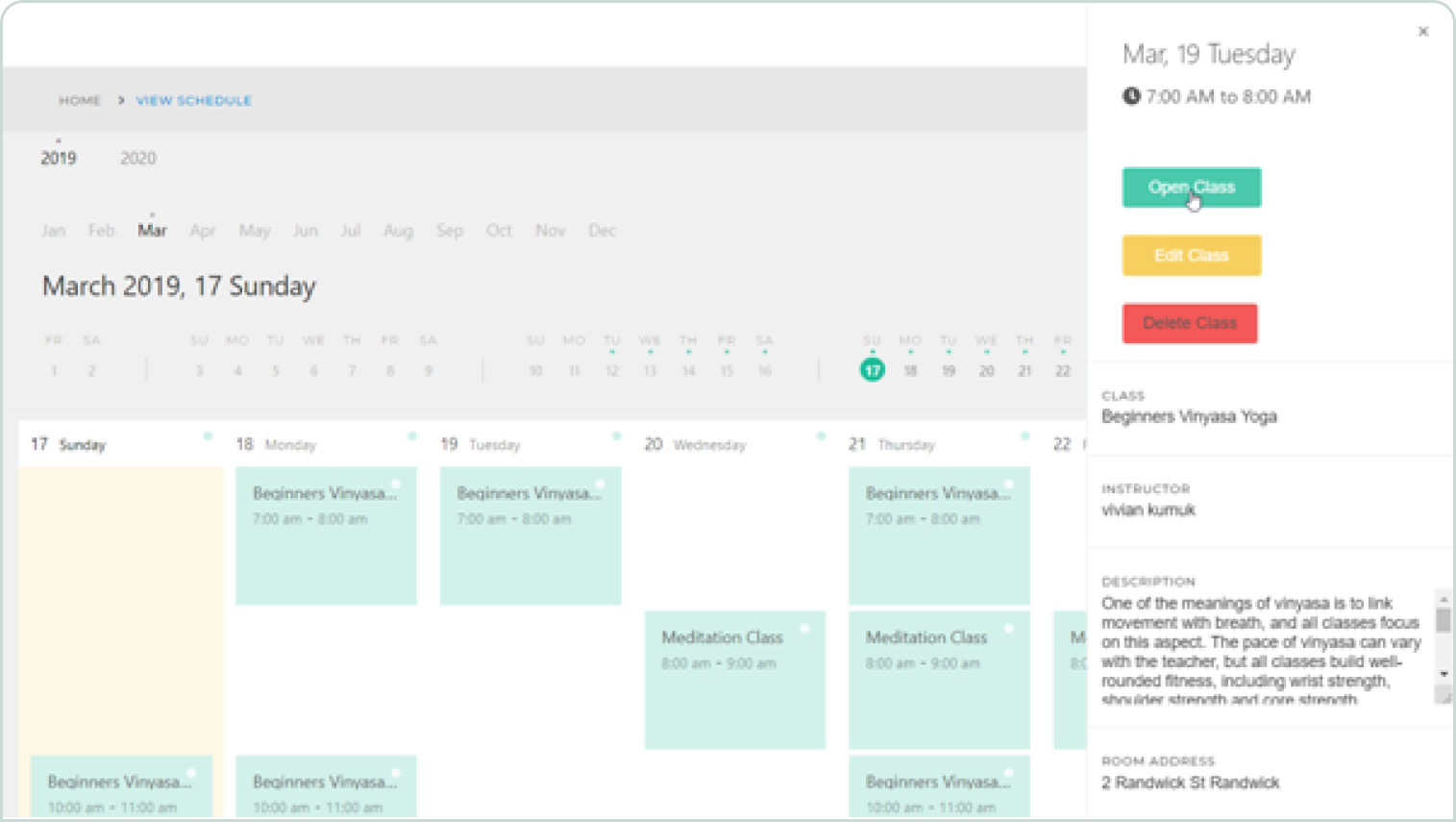 Expand your reach
Schedule your classes, workshops and events with KRIYA. Take the benefits of our simple interface to set one-off or repeating classes. Create unlimited classes or events. Choose from one or multiple locations and instructors.