KRIYA Online Booking System & Scheduling Software
KRIYA is a low-cost online easy to use service optimized for small to medium Yoga spaces, gyms, wellness spaces and dance studios. KRIYA helps you manage your bookings, courses and members anytime anywhere.
Suited for mobile
KRIYA responsive design offers a consistent booking and payments experience directly on your mobile or website. KRIYA helps you to manage your schedule on the go, check payments history and more.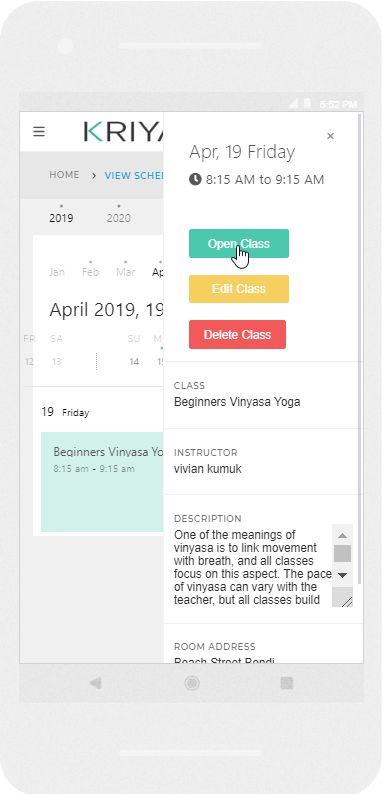 Secure Payment, Clear record of transcations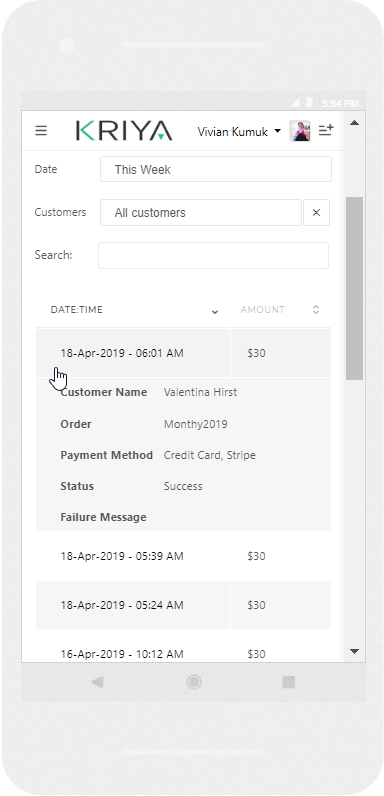 Instant Payments & Bookings
KRIYA works simple. Lets your clients view your real-time availability, select the date and time, select the pricing option that works best for them and pay in advance online via a credit card. As you improve your cash-flow by recurring and upfront payments you can also view your financial reports and statistics.
Keep Track of your Bookings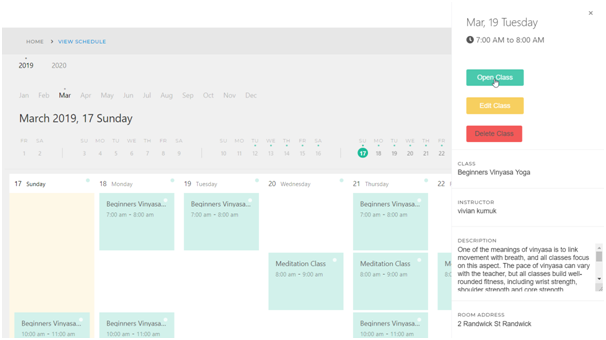 Manage your Timetable
KRIYA's time-saving features let you keep track of your bookings and focus on your business goals. Add your timetable or schedule defining your days, time and duration of classes. Students will themselves book, cancel, and reschedule classes without bothering you. Save time using automated email notifications. Both your clients and instructors will be up to speed at any given moment.
Manage Instructors, Class Types, Rooms & locations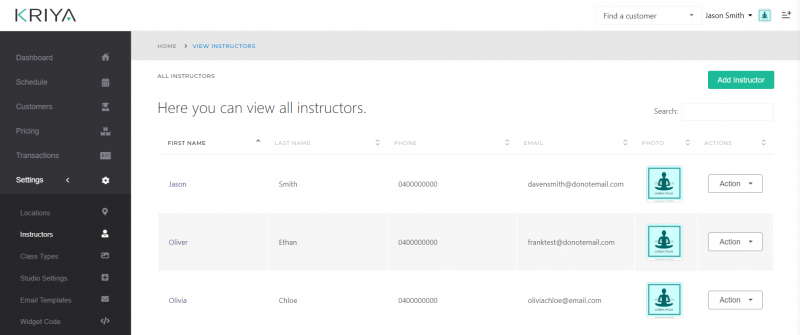 Expand your reach
Schedule your Yoga classes with KRIYA. Take the benefits of one-off or repeating classes. Create unlimited classes or events. Choose from one or multiple locations. Manage multiple instructors.
Manage your fitness business easily!