Dance Studio Management Software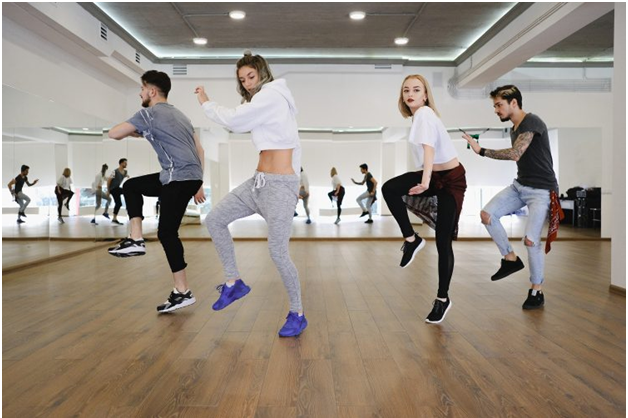 A dance studio is a space or a room where you either learn to dance or rehearse or practice whole body workout in the form of a dance. A dance studio normally includes a smooth floor covering best for your dance movements. Also the dance studio floor is sprung in many cases which means the construction of the floor provides a degree of flexibility to absorb the impact of intensive dance exercise, such as jumping. This is considered vital to promote good health and safety.
Other common features of a dance studio include a barre, which can be either fixed to the wall or be a standalone move-able device that is approximately waist height and used as a means of support. As music is an integral part of dance, nearly all dance studios have a sound system for playing CD's or music via a Bluetooth enabled device; a remote control is essential for the sound system to make it easy for the instructor to repeat musical passages as needed. In purpose-built dance studios, it is typical for at least one wall to be covered by floor to ceiling mirrors, which are used by dancers to see their body position and alignment. Other essentials in any dance studio are a table for teacher notebooks and other instructional materials.
Are Dance Studios the best place for workouts?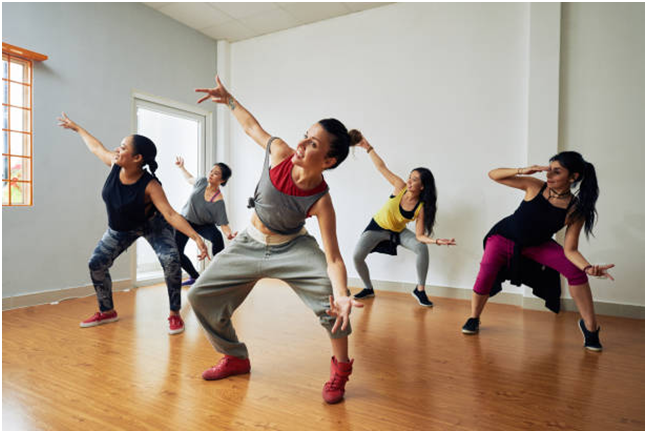 Yes dance studios are the best places for workouts as it involve whole body movement. Also it's fun to dance. It's good for your heart, makes you stronger, and it can help with balance and coordination. Dance studios thus tone your body and improve flexibility and strength.
Joining a dance studio means that for a 30-minute dance class means you burn between 130 and 250 calories, which is the same as jogging. At the dance studio your teacher will lead you through a series of choreographed steps. The focus might be on the footwork, but the series of leaps, turns, shimmies, and cha-chas engage the entire body. There are lots of options with dance-inspired workouts ranging from ballroom and ballet to hip hop and club dance classes.
If you are using an online booking software for a dance studio as a student you can check out for the intensity level you want. It can vary from low to medium to high. Also the intensity depends on the type of dance you choose. Fast-moving dance styles like hip hop and salsa are more intense than slower dances like the tango or waltz. All of them will use your whole body and will challenge your brain as you learn the choreography and form.
Depending on the type of dance you choose, some of the steps/moves will engage the core muscles. most dances focus on your lower body, you're also using your arms and doing moves that work your lower body, including your quads and hamstrings. Hip hop dancing and ballet include moves that engage the glutes and dance uses your core muscles, including those in your back.
Dancing is a great way to keep fit during pregnancy, especially if you were a dancer before getting pregnant. Be careful with your balance during the second and third trimester, when pregnancy can add stress to your back.
Click here to know the guide to Pre-Natal Yoga with Do's and Don'ts
Ask your doctor about doing pelvic floor exercises like Kegels and core activities to improve your abs, low back, and hip strength as a complement to your dance training.
Challenges of a Dance Studio
Here are some of the big challenges you can face if you have a dance studo
Marketing and promotions
Targeting specific students
Partner With Other Local Businesses
Bookings and Payments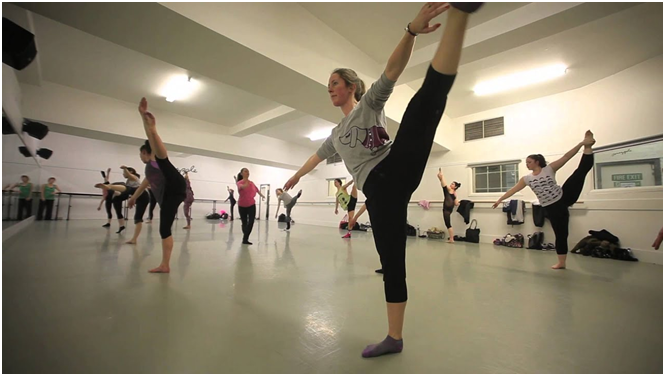 Marketing and Promotions
Marketing and promotions is the biggest challenge for a dance studio. This is because, unlike yoga, pilates, dance is not promoted widely.
What you need:
The best way to do marketing and promotions is to use social media sites and have an online presence. Post your dance videos or videos where you are performing dance. As with such videos students will come to know more about dance and what class you offer.
Record a standout performance, or even a simple rehearsal, and post the clips on video-sharing sites such as YouTube. Make sure to include your studio name, relevant keywords and your location in the video description and title.
The other way is to offer free lesson packs. This marketing tip is useful for those who are new to dance and don't want to have first the look and feel of a class. Offer a pack of free lessons, such as five to 10. This will give students enough time to see what your program is about and inspire them to want to keep learning with you.
To promote your studio another advise is to schedule a free performance. Free dance recitals can attract a large crowd, and this is an ideal way for a new dance studio to introduce its service to the public. Promote this free performance in advance with local newspapers and radio stations or at online sites. Free cultural events are typically big draws and provide the media with good human interest stories for their audiences.
Targeting specific students
Many kids and adults want to learn and do dance because of their medical condition or simply to learn it for their school performance.There are several specific groups of children and adults who are looking for dance classes that are tailored to them.
What you need:
You need to advertise your dance class for such specific demands. For example, consider hosting classes for individuals with special needs, those with limited mobility or chronic health conditions, pregnant women, and babies or toddlers. Open your studio up to a whole new group of people by putting on classes like these, even if it's just once a month. This offers an outlet that is so rewarding for the individuals who take your classes, their families, and the community.
Partner with other local businesses
The other challenge that a dance studio face is to partner with other local business. Why to do this because dancers always need new shoes, leotards, toe pads and supplies. Network with these stores in your area and ask if you can post fliers promoting your new studio in their shops. If they are hesitant, find a way to work out a deal where you promote their supplies in exchange for their promotion of your studio.
What you need:
Build your network within the community by partnering with other local businesses. Dance supply stores and costume shops are often a natural fit, but don't be afraid to think outside the box. Wellness spas, healthy local grocery stores, music stores, or your local symphony may all be a good fit. Help each other by placing postcards or flyers at your checkout areas or offering "free class" specials for customers.
You can also find businesses that are interested in teaming up for special events. Outdoor shopping centers or large breweries for example are great for this type of marketing. Offer to hold a free dance class in a large communal area of the center. You'll benefit from advertisements for the event and they capitalize on people spending time and potentially money there.
Bookings and Payments
Another biggest challenge a dance studio faces is to have bookings for classes and receive payments instantly.
What you need:
For this the best option is to go for a booking studio software like KRIYA that will handle all the tasks for you and you can sit at ease and have your brain work for other things which are important for your business growth.
The booking and management studio software also help you with online tools which can use for marketing campaigns and deal with your challenges. Fortunately, the right dance studio software can automate marketing tasks for you, so you can focus on running your studio. You can efficiently schedule emails crafted for new students, special promotions, take online bookings of your classes as you want and get instantly paid.
Why KRIYA?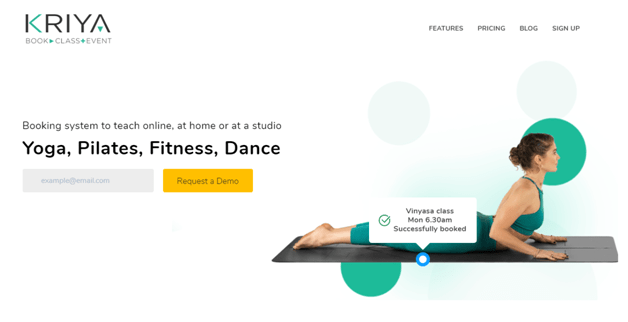 Like Yoga studios, Physio/Pilates studios; dance studios also need an online affordable system and management software and KRIYA is the best to boost your business. You can easily manage and control your dance studio the way you want with KRIYA.
Now that you worked hard to perfect your moves, build a brand, and get your dance studio up and running, dance studio management software gives you an all-in-one place to manage membership and class packages, book classes and workshops, take online payments or take credit card payments, and make all your tasks easy.
You can create your own timetable and list your classes categorically like Aerobic dance classes, sport dance classes, low impact or high impact dance classes and so on so forth.
You as a dance teacher can schedule your dance class thus with online booking systems like KRIYA booking software. Take the benefits of online appointments and set the duration of each of your class. Book dance sessions from beginner to a high level making it easy for dance learners to know your different appointment levels and the number of students you want. This would help dance students to reach out to their specific dance instructors easily and make a booking instantly.
You can create a calendar or class Timetable of your classes with your own picture and even take appointments for group of students.
As a small dance studio owner such booking software are a boon and wish come true to build a brand name, market your studio services, to reach out far and wide to your potential customers.
Features from KRIYA to manage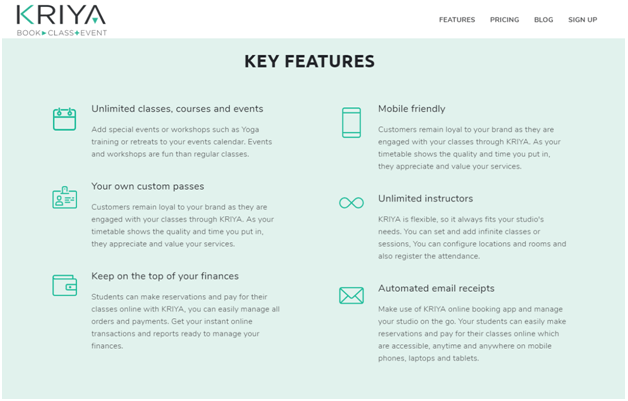 KRIYA has some awesome features. KRIYA has a user-friendly interface for both your clients and yourself.
The installation hardly takes seconds of time and you have your own dashboard to customize your class bookings the way you want.
KRIYA's time-saving features let you keep track of your bookings and focus on your business goals with minimum effort. Add your timetable or schedule defining your days, time, and duration of classes. Students will themselves book, cancel, and reschedule classes without bothering you. Save time using automated email notifications. Both your clients and instructors will be up to speed at any given moment.
You can create unlimited classes or events. Choose from one or multiple locations and instructors.
The most unique feature is that KRIYA is best suited to take and teach online classes. KRIYA can be used in combination of Zoom, Skype, Google Meet, YouTube Live or any live stream platform.
KRIYA is affordable booking system for small and medium dance studios.
Wanna use KRIYA online booking and management software. Click here now to have a free demo.