See
KRIYA

in action and discover what it can do for your business

Request a Demo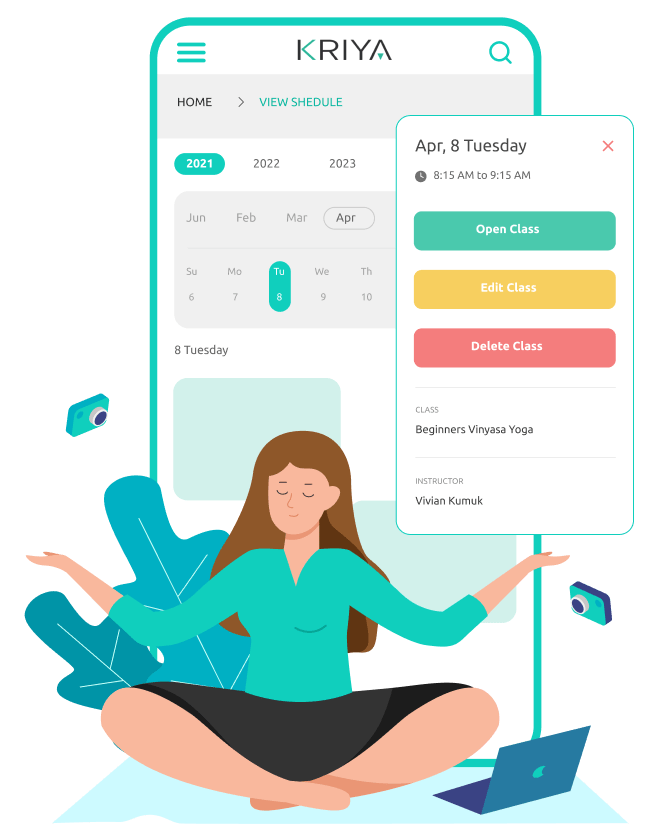 We would love to hear your thoughts on KRIYA and find out together if the right choice for your business.
KRIYA offers an easy-to-use solution for everything you need to keep your business running. With no setup costs and easy access to our online booking software, KRIYA works best for small, medium as well as large Yoga, Pilates, Fitness, Martial arts, and Dance Studios.
Gain clients, grow instant revenue, and promote your brand with our safe and secure software. Request a free demo and see for yourself the range of versatile features of KRIYA.