Gym Management Software
Gym management software is like other scheduling and booking software that cater to Fitness, Yoga, Dance or Arts businesses.
Gym management software is also known as Fitness studio software, scheduling software or membership software. Gym software solutions help businesses that offer memberships and classes keep track of their clients or members, their teachers or instructors, and their schedules.
While there is a wide range of scheduling solutions available, few like KRIYA are focused on small to medium-sized businesses gym scheduling loaded with lots of custom features as well.
What can you do with gym management software?
If you are a business owner and own a Gym, Gym scheduling software can be used to assign classes or training sessions to specific employees, create membership limits on classes, onboard new members, track employee hours, pull reports, sell gym merchandise and memberships, keep track of members through lightweight CRM-style features, track and process payments, and send emails.
As a Gym trainer, you can use the gym management software to find out your upcoming schedules, see how many members are signed up for your classes or services, and track members' progress. Meanwhile, your students use the software to book classes or services online either through a dedicated app or on your gym website, make payments, and in some cases access their individualized fitness information.
Who all can use gym management software?
As said above gym management software isn't just for people who run traditional gyms. Dance studios, yoga studios, gymnastics training centers, spin studios, spas, salons and even independent personal trainers use scheduling software. This means any businesses that focus on providing classes or services to clients may use this software. The focus of gym management and scheduling software is membership management, trainer and class schedule, and milestone tracking, not space utilization or resource management.
What you should look for in gym management software?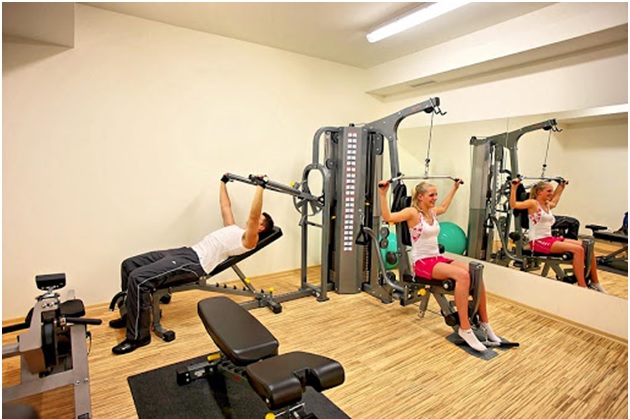 In any best gym management software you should look for the following features:
1. Pricing of the software
As price or cost is the important factor to consider while taking up any gym management software, you should see whether it is in your budget or not. Though most small to medium business gym owners are given various tools with features for active and registered users that come with special pricing. As such, you have the ability to scale the tool as your gym expands and take the package according to your needs and use. Likewise, you have the ability to decrease your monthly subscription if you downsize your company.
2. User – friendly
Most of the best gym management software is user-friendly. Their app or site is easy to navigate and even offer guide tutorial so that you can use it in a friendly manner. Many even have options that usually include pre-built gym training templates, class sequence, intuitive user interface, and wizards, which are all ideal for rapid learning sequence. Enterprise solutions usually have more creative control in this software. You and your team have the power to customize your classes the way you want and have the ability to integrate social media tools and third-party software as well.
3. Hosting Options
Many of the gym management software and booking systems are usually cloud-based. As such, you can access them remotely, using any device. The software takes care of the hosting, updates, and software upgrades. Also, you and your students can log in to the platform from anywhere in the world with a mobile app as well and you're able to manage users and integrate branding.
4. Customer support
As small to mid-sized gym businesses tend to have a smaller staff on hand, the software takes this into consideration and provides organizations with built-in resources. Many offer 24/7 customer support as well as help you with troubleshooting issues.
Best Gym Management Software
Some of the best gym management software which is popular in the market are:
Zen Planner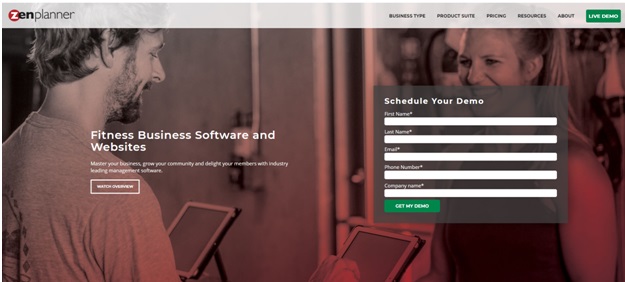 Zen Planner is an all-in-one fitness business management and scheduling software designed for gyms, personal trainers, fitness studios, and MMA schools. Developed and designed by fitness entrepreneurs and experts, the software is claimed to guarantee a 20% increase in target sales revenues by streamlining and centralizing marketing, administrative, logistical, and business management processes.
Virtuagym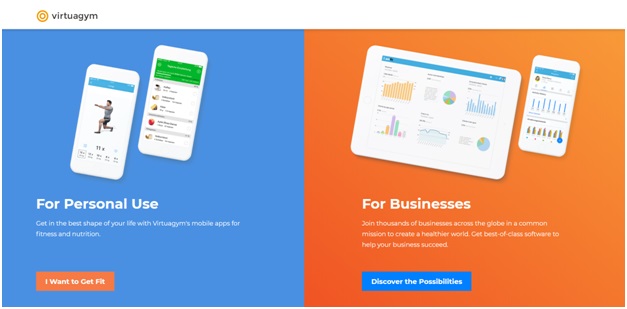 Virtuagym has you covered to run your fitness business with style, adopting a holistic approach for health-conscious individuals through a balance of physical fitness and nutrition. With strong and flexible integration, Virtuagym lets you elevate member experience, boost revenue, and automate business processes with, among others, scheduling, invoicing, coaching and integrated marketing communications, and streamlining administrative workflows.
SimplyBook.me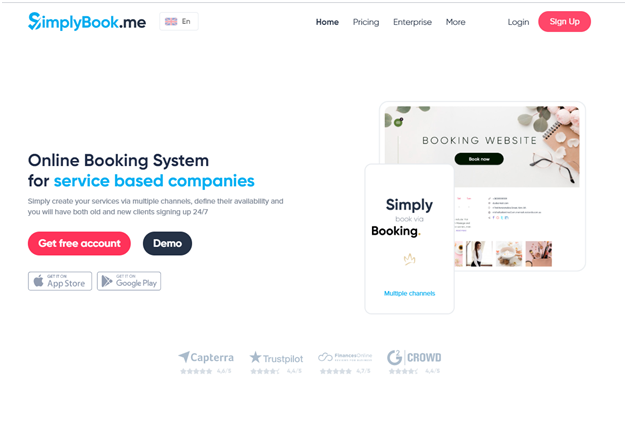 SimplyBook.me is an extensive online booking system perfect for selling your offerings or accepting and managing appointments, all the while providing a wide range of functionalities for business and marketing growth. With SimplyBook.me, clients can book online and managers can easily view and handle bookings efficiently from a user-friendly, fully-integrated admin interface. Bookings can be managed in one place on all devices, whether it be phone, web, email, or SMS.
TeamUp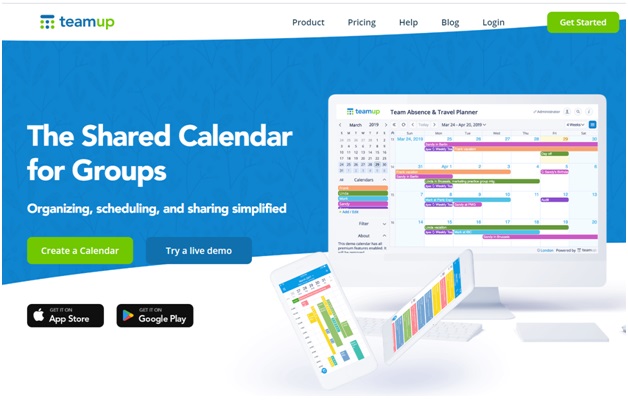 TeamUp suits health clubs and gym studios that enable remote and online bookings via their apps, such as gyms and yoga studios. It gives admin features to manage class schedules, accept and process payments, and use in-app messaging to communicate with other users and patrons. TeamUp also offers built-in analytics so you can make better and smarter data-driven operational decisions.
KRIYA Booking System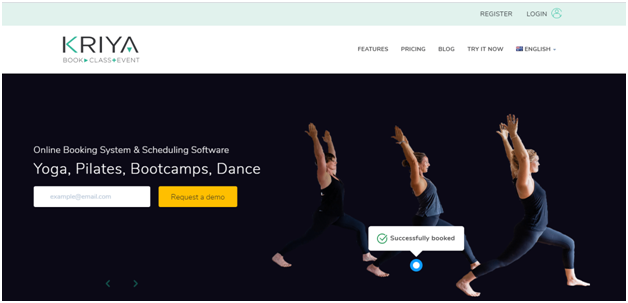 KRIYA gym management software caters to local studios as well as is best for new startups and medium-size studio owners allowing custom features, booking, payments and customer support for admins as well as students who use this low cost and efficient software. You can easily integrate with most widely-used browsing systems and apps and see all the student activity even on the go.
10to8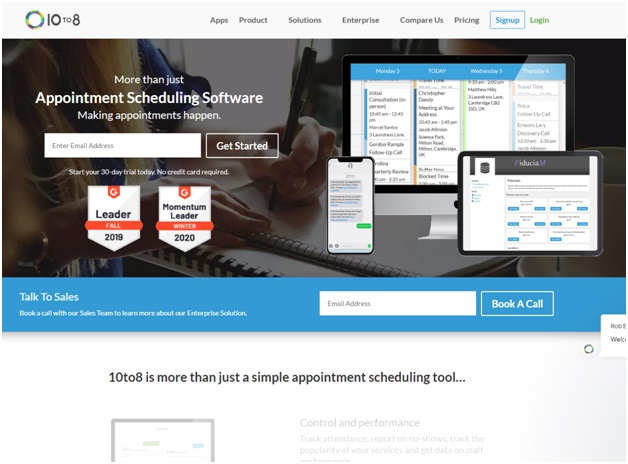 10to8 is an industry-trusted, free appointment scheduling tool that lets you communicate and coordinate with your clients through its multichannel, integrated communications support. The software lets you enjoy seamless collaboration, bank-grade security, effective monitoring of client activities, automation of communication processes, and marketing efforts while providing outstanding software integration with its wide array of features.
Mindbody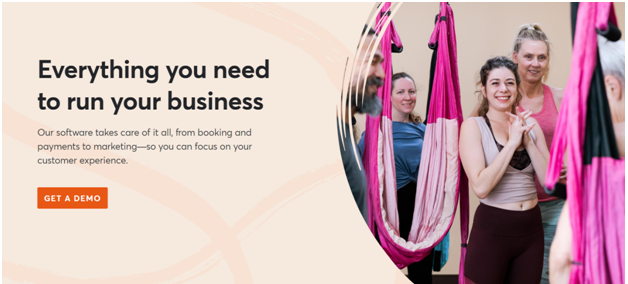 Mindbody is one of the largest global providers of online business management software in the beauty, health, and wellness industry. Like most fitness business management solutions, it offers time-saving, streamlining features that let you focus on profitability and customer engagement: marketing, automated bookings, and points of sale.
Besides these, there are many more gym management software to use.
Finally, remember for gyms, fitness studios and personal trainers, gym management software is the best way to accept and track payments and manage both members and staff. You take the membership and leave on to management software that can help you minimize the time spent on paperwork and analog tracking and provide a better experience for you and your customers.