Dianne Black is the director of Yoga Light a premier local yoga studio in Alison Road Randwick Australia
Yoga Light Randwick Studio offers personalized yoga classes for beginners as well as for advanced yoga practice. Dianne Black is the director of Yoga Light a premier local yoga studio in Alison Road Randwick Australia. With over 25 years of yoga teaching experience, she loves to offer her yoga expertise to her students.
As an Australian, she caters to local fitness and yoga enthusiasts. Her experience in yoga is not limited to one subject but has diversified it to various mind, body and soul sections like dance, pilates, chakras, anatomy, food as medicine, meridians, shiatsu, touch for health kinesiology and reiki.
The unique and outstanding thing about Yoga Light studio is that it specializes in personalized attention to each client. With Dianne on the lead, she wanted her yoga studio to expand and reach out to clients so that they can have the freedom to work at their own mental and physical level.
The present times and competition demanded an online booking management system to get instant bookings from her yoga students. With online support to add value and build a more trustworthy relationship with her clients.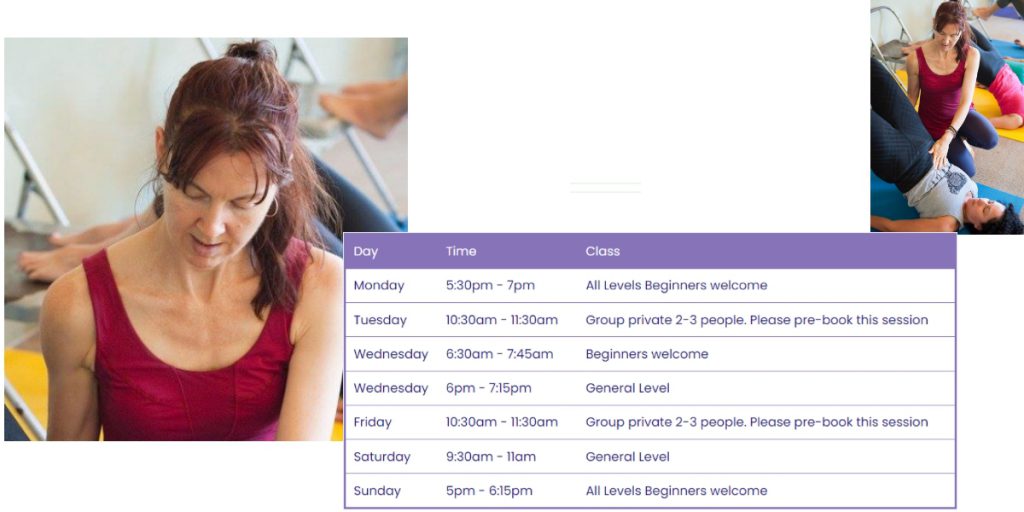 What is KRIYA Booking and management System?
KRIYA Booking and Management system is an online software that helps local as well as small and large yoga studios, Pilates, Fitness centres, Dance classes and more to manage their student more efficiently
As a low cost solution and booking platform it has quite remarkable features like booking unlimited classes, receiving payments, adding your own studio events, retreats, trainings or workshop to your timetable and calendar.
With features like real-time booking tracking and report building you can spend less time on admin and more time running your yoga business.
Find out how KRIYA Booking can work for your yoga business
Going into lockdown and unable to work, I was really grateful to have an online booking system already set up on my website. So when I had to start teaching online, having the booking system already in place made the transition so much easier. It has also directed more traffic to my website with clients signing up and booking their classes.

– Dianne Black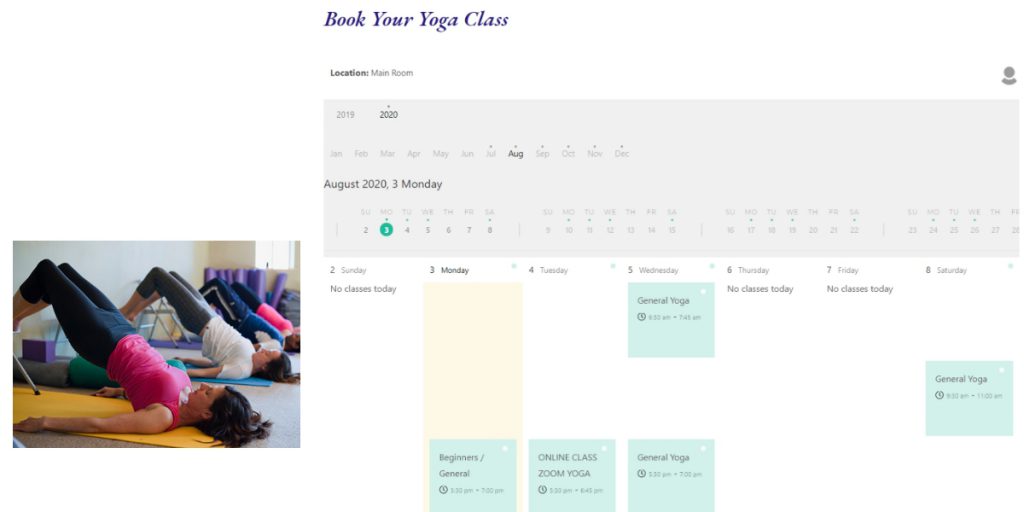 The problem
Lockdown crisis made it difficult to retain old students and get new clients
Yoga Light studio was experiencing difficulties during Cornavirus lockdown as she was not able to work without any online support to book her classes.
The old students were reluctant to join back and the new ones were difficult to find.
Dianne Black thought the problems were arising because of lack of a booking and class management software and she was not teaching online yoga classes.
Also there was a void in the financial reports and the studio began to suffer losses.
Being a small yoga studio the client relationship is very personal, says Dianne so hardly anyone was booking, and with tight budget she wanted a cost effective solution to her problem.
The solution
KRIYA Booking System was the local online solution which was low cost and efficient for such yoga studios.
Dianne wanted an online booking management system to make things easier for her. KRIYA already had its best solutions optimized for online classes as well as offline studios. Also KRIYA best suited to local studios in Australia.
According to Dianne now that yoga teachers are going back into the studio and there is a maximum of 10 people allowed, it is essential for clients to continue booking online. Booking online had become a key factor in today's scenario.
Most of her clients have picked up the habit of booking online now, and she can better manage classes knowing how many people are coming, as she would hate to have to turn anyone away.
With full support to her to get on the features of KRIYA and to use them effectively, she felt really convenient to directly message KRIYA rather than having to waste time going through the various channels of a bigger company.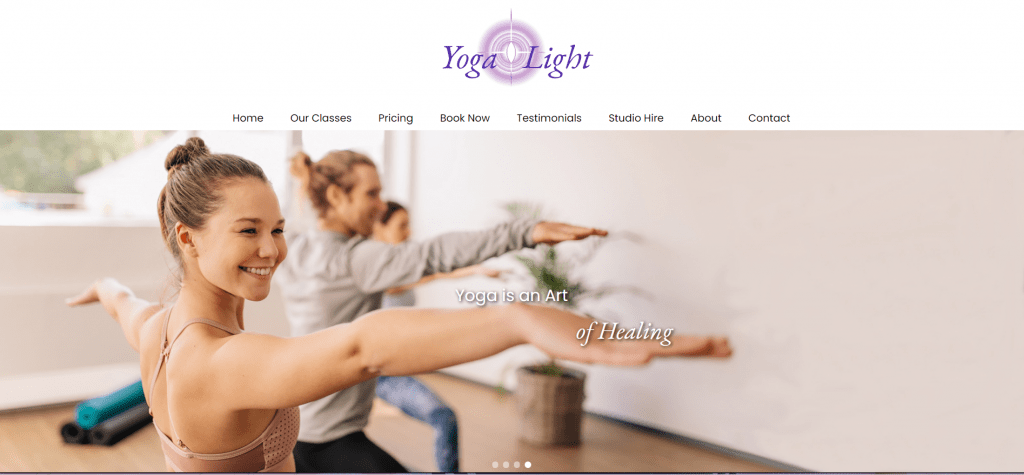 Now Yoga Light studio finds itself well in place after the lockdown and stands more equipped to serve their yoga clients better. Finding KRIYA as a useful online booking tool which offers instant support on everything from bookings to getting students, go for smooth online transactions as well as learning how to take online classes proved more fruitful to Yoga light.
The result
There was an increase in overall efficiency in booking classes and processing payments fast.
New clients were more interested to book online and reserve their seats.
Yoga Light was able to build a strong customer relationship with their client.
KRIYA had made finance report tracking far more efficient, which has resulted in a huge improvement in profitability.
With a robust management and booking platform, the studio is better able to manage classes
Yoga Light can now clearly identify the client and the type of class book, and see when the time spent is higher than expected. It has a more productive yoga training session with the client about what the yoga light is popular for.
The new clients are more eager to join and take both the General levels as well as personal sessions.
The online classes too are on a boom for those who are not able to present themselves physically at the studio.
Better oversight
KRIYA report builder gave Yoga Light an insight into the overall performance of the studio, as well as the flexibility to take yoga classes when required. These insights helped them to think more out of the box for their future goals in making this studio a unique one in Randwick.
I think such management software are a must these days as we all are work from home and online bookings are just wonderful systems, said Dianne.
Expanded service offerings
Since implementing KRIYA, the studio's daily, weekly and monthly engagement has increased both in value, and profitability.
"As now I am getting more personal time to look into new ideas to implement in my studio," says Dianne. "the important aspect is low cost software that helps me save money too to expand my business".
The conculsion
Dianne says booking management software takes all the burden, which is quite relaxing for her to concentrate more on her yoga class.
"It's a great opportunity to really step outside of the business and look at it," says Dianne " I am focusing on more online classes as now I need not worry how my clients will come to me".
KRIYA is an opportunity to develop good KPIs to drive the yoga business on.