When Do Yoga Teachers Retire?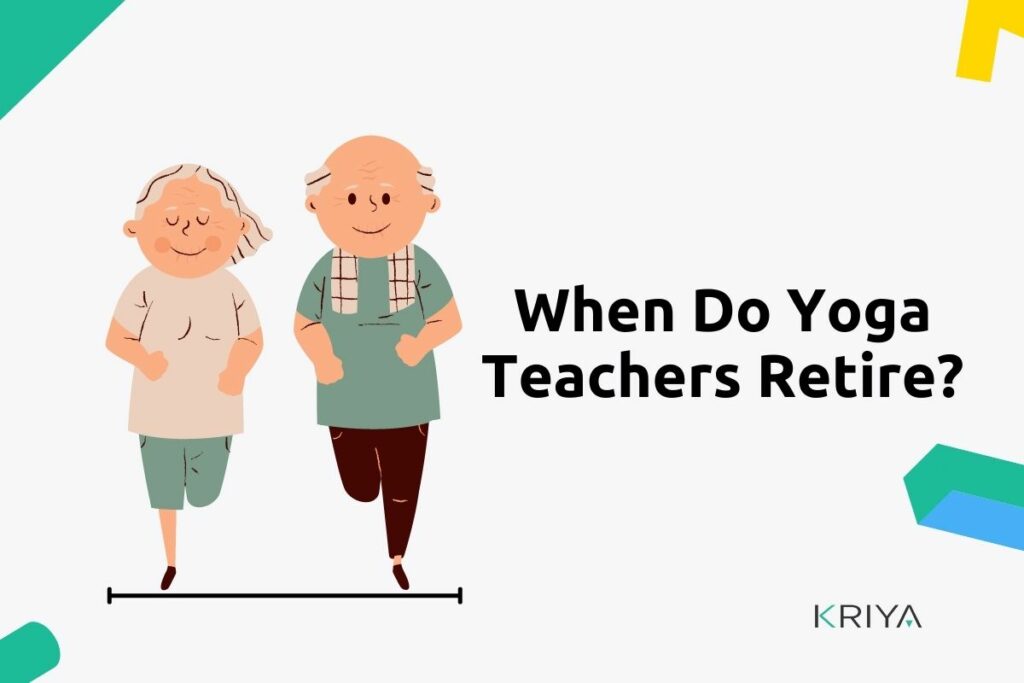 "Age can never hope to win while your heart is young."
Yoga teachers retire? This question is often asked by new yoga teachers as well as yoga students. The answer to this question is very interesting. The answer is that it totally depends upon you as a yoga teacher to decide when you want to retire.
Yoga is such a good and exciting career that you can even do as a second job or a part time job.
In fact many yoga teachers start their yoga teacher training at the age of 40 and above. Yoga has a wonderful scope and while it's a community service, yoga also helps you make money. Whether you already have a source of income or not, many are passionate to learn and teach yoga at any age and continue this as a hobby as well as their second income.
Note that any age you can certainly become a Yoga Teacher and choose any subject of your choice. You can choose yourself the variety you wish to to select with your interest like Hatha Yoga, Ashtanga Yoga, Yin Yoga, Arial Yoga, Sup Yoga, Acro Yoga, Vinyasa flow. You can learn mediation and yoga philosophy too. Remember that you don't need any previous degree or diploma to learn yoga. All you need is your will power to teach and learn yoga.
You can then easily teach any Asana or simply become a Pranayama teacher with little effort That's so simple and easy and to become a yoga teacher with your interest and as per age limitations you match with yourself health and fitness situation.
Read here about UK's oldest yoga teacher with no intentions to retire.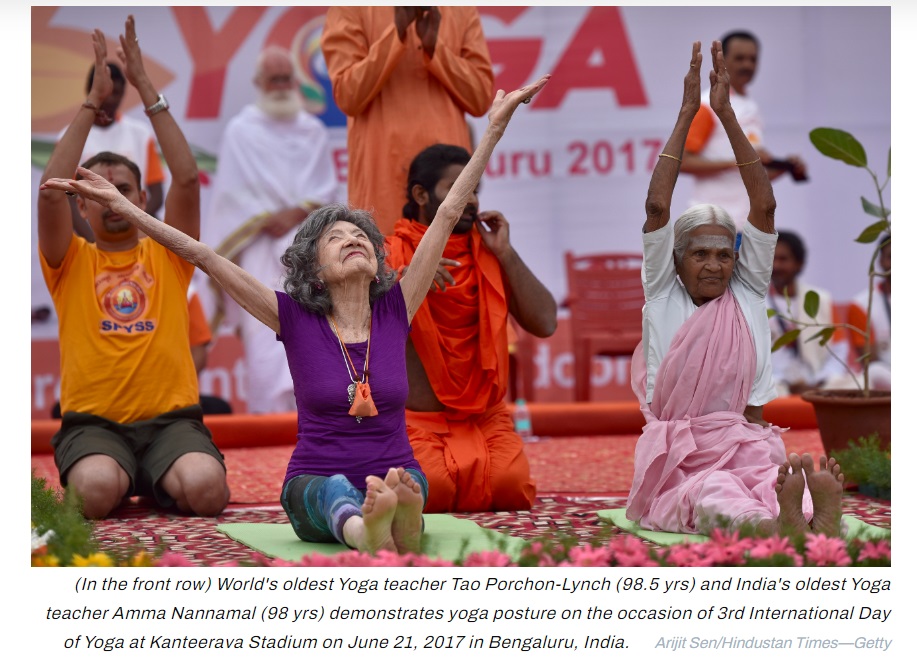 Why doesn't Yoga teachers retire?
Yoga teachers don't want to retire because he or she knows that yoga is a holistic approach towards life that helps body, mind and soul.
There are many reasons yoga teachers retire is now what they want and wind up their yoga career. The basic reason is yoga works as an income source. Secondly yoga works as a physical and mental need as you become old by age yourself. Some of the factors that help do yoga to a yoga teacher are as follows:
1. Yoga is a learning process
Yoga is never ending practice and the more you indulge in it the more you learn. It's like a plant that grows and keeps growing. Yoga is thus a learning process that helps you heal the past and make your future. It helps you build confidence not only in your body but also in your mind and on overall you. This learning helps you discard the negative energy and imbibe the positive energy flow in you.
There are countless benefits to deepening your yoga practice, first you yourself become a student of yoga, then with time you open yourself up to a lifetime of learning. There's no end to the amount of information out there on the subject of yoga.
By becoming a yoga teacher, you gain access not only to the foundational knowledge required to teach but also to teachings from experienced teachers and mentors. You develop a deeper understanding of yogic philosophy- In order to share your love for yoga with others, you first dive into its origins and principles.
2. Yoga makes you social
Yoga teaching helps you socialize being a teacher and get to make new friends from all over the world. It's like a shop where hundreds of customers come to you from all spheres of life. You find a great opportunity to make connections with like-minded individuals who share your passion for yoga. 
You can learn new things from them, and they can help support you on your journey as a yoga teacher. Additionally, networking with other teachers can lead to future opportunities, such as finding teaching opportunities or learning about upcoming workshops and events.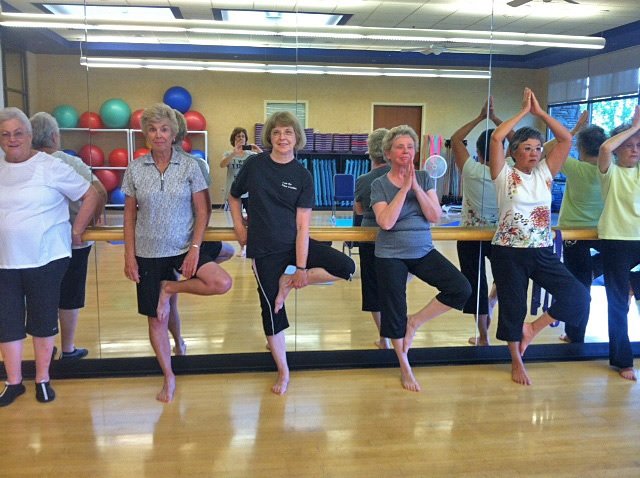 3. Yoga keeps you busy in life
Yoga keeps you busy in life. Most of the people who retire early or take voluntary retirement from their jobs lost the charm to live life further. To keep busy both physically and mentally is the need after you cross the age of 40. As a yoga teacher you keep on learning new skills and how to sequence poses effectively. A good yoga teacher knows how to sequence poses in a way that benefits the students. This is what makes him or her busy in life and in yoga class and yoga teachers retire question doesn't arise.
4. You meditate and help others
Before teaching yoga, you as a yoga teacher meditate and know how to calm your mind which is essential as you grow old. Meditation and mindfulness are two key components of a yoga practice that can offer benefits beyond the mat. As a yoga teacher, you will want your students to experience these benefits as well. If thus yoga teachers retire they start losing their inner strength.
You build your own physical flexibility and stamina as you learn new poses and know how to properly execute them. As a result, your body becomes more flexible and you can achieve deeper stretches. Additionally, practicing yoga regularly can help prevent injuries caused by stretching beyond your current range of motion which again benefits to the elder yoga teacher as well.
5. Age is an asset to teach yoga
Its said that the more you age the more wise you are. You must have seen many yoga teachers start their career and go for yoga teacher training at the age of 40's or late 60's. The more the numbers added in your life to the age factor you have more insight to understand life, you are more compassionate, filled with empathy, and understanding, which you have gained through a lifetime of overcoming challenges and learning from relationships, loss, and healing.
Furthermore, age can also be an asset for older yoga instructors because they may be well poised for creating yoga businesses that encompass unique yoga niches.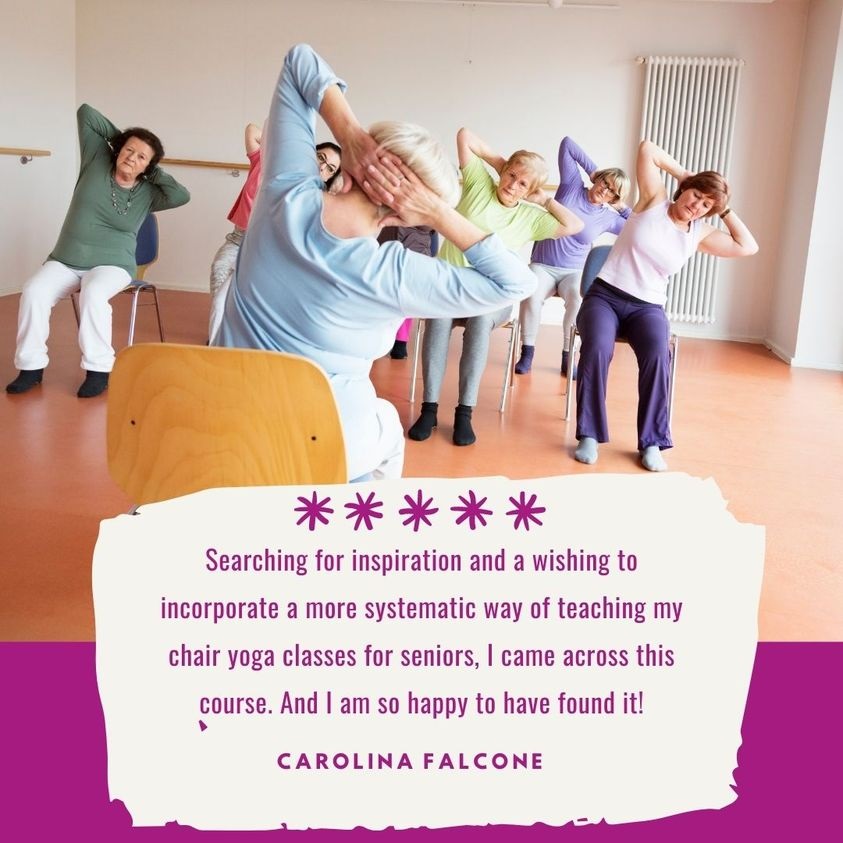 Such yoga instructors who understand, can relate to, or speak about the challenges of the aging body from their own experiences may attract niche followers and students. They might find tremendous success in offering classes or workshops tailored to their unique yoga audience, such as yoga poses for older men or women, pregnancy yoga, yoga for menopause, yoga for arthritis, yoga for grief, yoga poses for elderly, or chair yoga.
[How to become a yoga teacher in Australia]
Thus yoga teacher's age is irrelevant when it comes to teaching yoga students. After all, as the wise would say, age is just a number. If you believe in yourself numbers doesn't matter. Also being an older yoga instructors you need not ever feel limited to or cornered into teaching certain age groups or offering yoga classes, workshops, or themes aimed only at older students. You have a wide scope to choose what you want to do at any age.
There's enough space and opportunity in the growing yoga industry for everyone who seriously dreams about becoming a yoga instructor. As you know it takes many years to develop knowledge and wisdom on the path of yoga. Then why should yoga teachers retire.
Therefore its never too old to continue to teach Yoga. Never think of yoga teachers retire when you have the courage to do what you want. All you need is your will power, strength and confidence.
Also you are never too old to retire to teach yoga or open a yoga studio. You can do it at whatever age you want!