Which type of Pilates Class is best for you?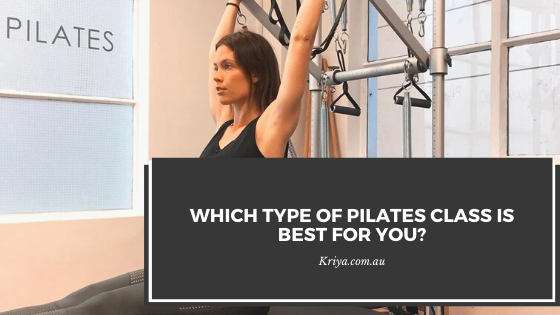 One of my friends has recently launched a Pilates studio. When I asked him what he is hoping for at his studios he smiles and answered of course to run Pilates classes. He has loaded the studio with new types of equipment, hired pilates instructors, and has done all decorative methods for the studio to look attractive. Though he is thinking to use KRIYA booking software, he is still on the traditional side by making the customers fill the form and do the registration manually.
In detail, he told me further that there are several different ways to differentiate one pilates class from another and pilates are fitness programs differentiated into many subclasses both classic and contemporary.
Many of his clients were eager to know what equipment is used or what the latest fad classes are offered at the studio and how much the class costs! Some Pilates students who knew basics were eager to join classes according to their needs and requirements.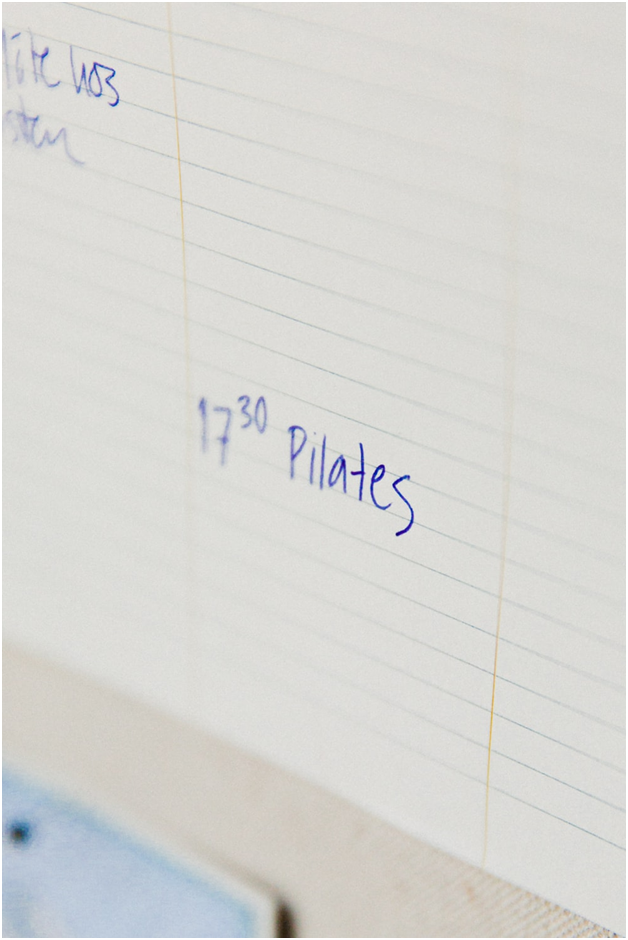 It is to note that Pilates can be differentiated based on how many students are there in a 'class', or whether it is a recipe based repetitive program, a group class that varies week to week but is identically performed by all, or individually prescribed program unique to that client and that session.
So if you are one of them who is looking forward to joining a Pilates class then first understand what type of class will best suit you. To find this you need to know the differences and the commonalities between the types and styles of Pilates available at a Pilates studio. Different types are more suited to different goals and some may achieve your goals faster than others as an example of losing weight. Understanding the differences can also help you to appreciate the cost involved in certain classes.
Types of Pilates
There are many types of Pilates all differing in their approach and effectiveness like from Mat and Reformer, to Studio and Clinical, the options can be confusing, and it can be hard to know which Pilates is best suited for your specific fitness goals. Also remember that no matter what form of Pilates you choose, the basic principle will always remain the same- breathing, control, centering and flow. The difference is only in the way they are performed and the health benefits they offer.
Classic Pilates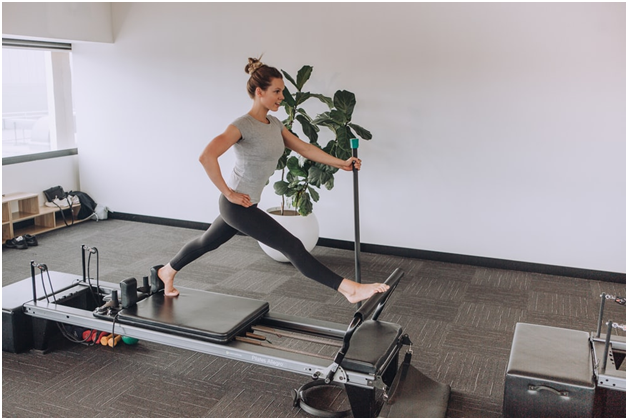 Classic Pilates is based on the original form of Pilates created in the 1920s. It is a combination of both mat and equipment workout. This a little complex type of Pilates as the muscles of your entire body is involved in it but best of all as it helps to strengthen your core and other body muscles and also simply uses Pilates equipment as a tool to treat a specific injury.
Mat Pilates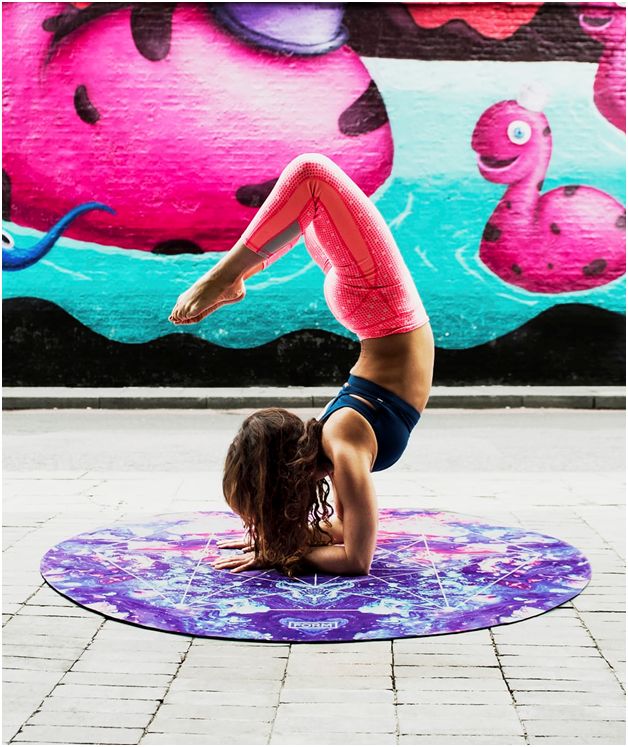 This is one of the most popular Pilates performed by people all across the globe. You don't need complex equipment to perform this exercise, only a mat can work. This is the basic form of Pilates and everyone who wants to include Pilates in their daily routine first has to start with mat Pilates and then they move forward to other forms of Pilates. Mat Pilates was the way Joseph Pilates originally began teaching his specific routine of movements and involves little to no equipment. This Pilates class doesn't cost much and is often taught in large groups.
Reformer Pilates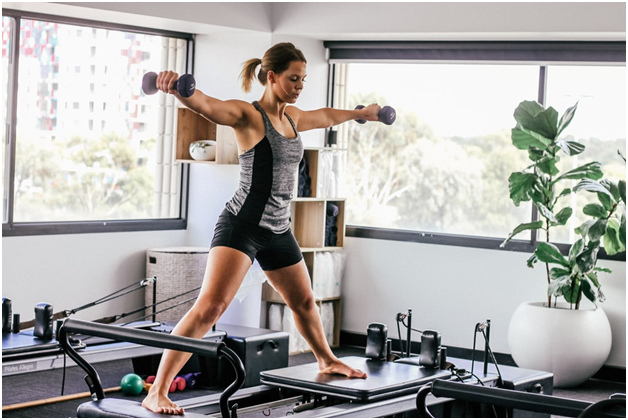 This form of Pilates is quite challenging than the previous one. Some exercises performed on the reformers are the same as mat exercises, just that they are performed on the reformer- a piece of equipment with a flat platform that can slide back and forth and adjustable bar for resistance. Reformer Pilates is more advanced for Pilates and should be done only under proper guidance.
If you join large classes, of 8 to 30 people, it will be fun, energetic, will have you working up a sweat, and are great for improving general fitness.
Clinical pilates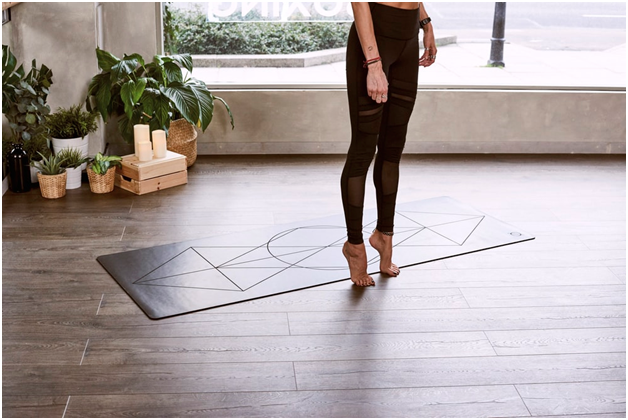 Clinical Pilates can be considered as the subset of the Contemporary form of Pilates. This form of workout involves mat work, props like thera band or studio equipment. Clinical Pilates focuses more on stabilizer muscles and low back pain. Dynamic physiotherapy assessments are also required in it to establish directional preferences and functional diagnoses.
Contemporary Pilates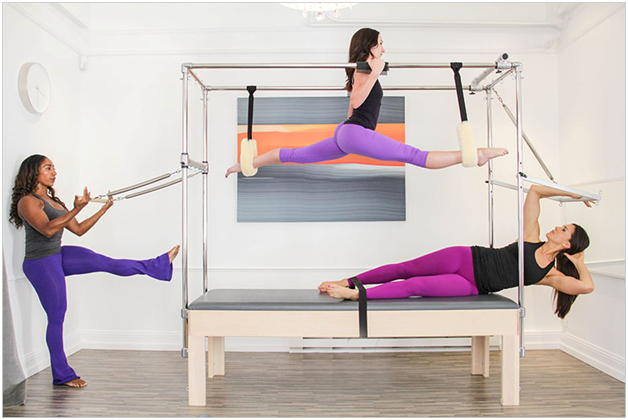 Contemporary Pilates is a combination of the classical form of Pilates originally created by Joseph Pilates and some contemporary variations and physiotherapy. This fusion, along with the fact that classes are run as private or semi-private with maximum of 4 people, make Studio Pilates an extremely individually focused and powerful form of exercise.
These moves are twisted as per the requirements of an individual on the spot for the best outcome. Here Pilates is taught in fully equipped studios under expert instruction and is seen by many as the most comprehensive style, catering to everything from rehab and sports training to general fitness and pregnancy.
During your class, expect to see teachers inventing and modifying exercises on the spot in order to achieve the best outcome for their students, along with utilizing the full range of Pilates equipment, including the Trapeze Table, Wunda Chair and barrels. Such a Pilate class can cost a bit higher than the usual class.
Few other types of Pilates classes
Few other types of Pilates classes are:
Group classes
Group Pilates classes where you can find 2 to 50+ students in each class. Group classes are usually mat classes but reformer group classes called allegro classes are also common. The defining feature of a group class is that all the participants perform the same or similar exercises, usually in time with one another or in sequence as is the case of circuit classes. There is one instructor demonstrating/cueing/correcting the exercises. The limitations of group classes are that the exercises are generic and the instructor has a limited ability to correct individuals. One interesting aspect is that group classes are cheaper and more social.
Private classes
Almost all Pilates studio offers Private or semi-private classes. Such classes can be of 1-6 people and the student has a lot more attention and guidance from the instructor. Depending on the style of Pilates, private Pilates classes are often composed of a unique program of exercises created specifically for the students and varied from class to class. But note that private Pilates classes are bit costly.
Other variations include group reformer classes, group chair classes, and circuit classes. These classes usually have smaller numbers of participants than in mat classes.
While many of these classes use Pilates in their name or a description there are other Pilate studios that go by the class name or equipment used or the Pilates style exercises in them or apply the principles of Pilates to other forms of exercise.
Barre Pilates offering Booty Barre, Xtend barre and classes are a combination of ballet barre work, Pilates exercises, and cardio.
Piloxing as the name says it all, the unlikely combination of Pilates and boxing
Body Balance is a Les Mills class that is a combination of tai chi, yoga and pilates choreographed to music.
Yogalates, as the name suggests, is a mixture of yoga and pilates
These classes typically vary hugely in their quality and semblance to Pilates.
Pilates Studio Equipments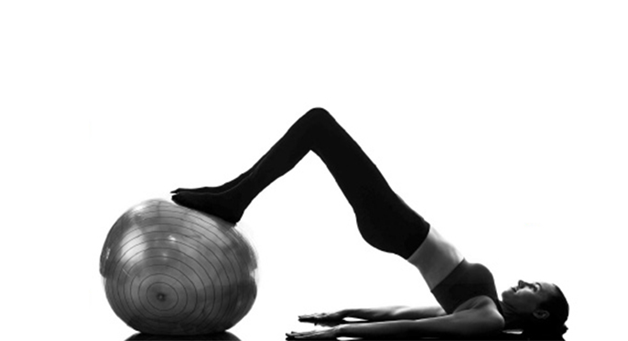 If you visit a Pilates studio you will find so many equipment at studios. Studio equipment is usually used as part of a Pilates class. The main traditional pieces of studio equipment are the reformer, trapeze table (aka Cadillac), chair, spine corrector and ladder barrel. There are many other variations including baby arcs, ped-o-pul, reformer/trap combos, wall units, and Rael Isacowitz`s Avalon system.
While most people assume that using the studio equipment equates with increased complexity or difficulty, originally Joseph Pilates designed it to teach people to do exercises that they were currently unable to perform on the mat. Most of the equipment uses springs as resistance. This can either make the movement easier by assisting it or increase the challenge by resisting it. Changing the amount of spring resistance may also be used to change which muscles are recruited.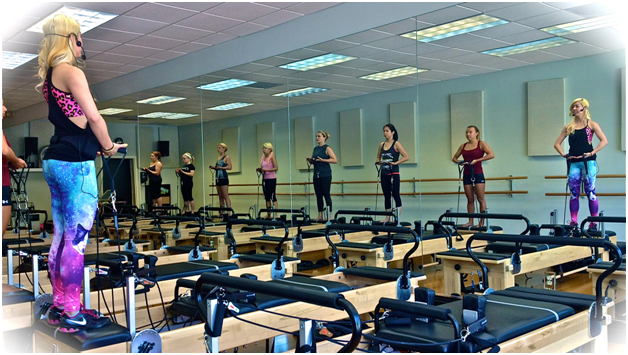 You will find a myriad of small props such as the magic circle, foam roller, swiss ball, chi ball, theraband etc that can be used as part of Pilates. Small props add variety to the matwork and can also be used in combination with much of the equipment. Most props are designed to either add resistance eg. theraband, magic circle, or challenge stability eg. foam roller, swiss ball. Some can also be used as a self-massage eg foam roller, franklin ball. Small props are usually cheap enough that students can even purchase them for home use.
Which type of Pilates Class is best for you?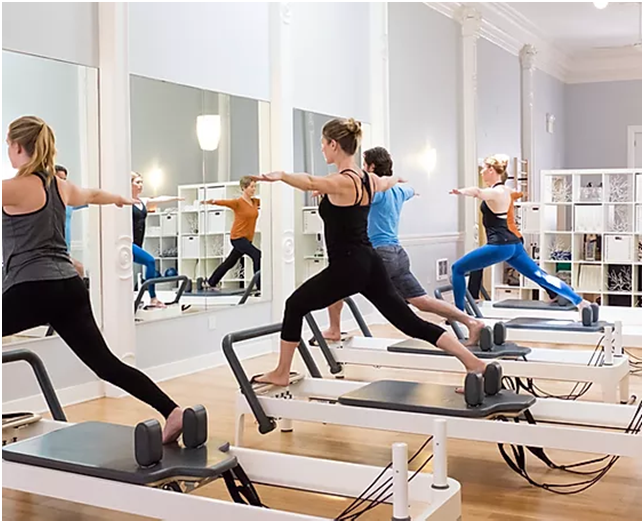 Now that you have come to know the different types of Pilates and classes, ultimately it depends on what you want out of your Pilates class and what your goals and personal preferences are. Pilates is a great way to increase your overall body strengthen and to stay fit. Also many join Pilates to get benefit from certain types of Pilates. Like in a 2018 study published in the Journal of Bodywork and Movement Therapies found classical Pilates to be an effective rehabilitation tool to reduce chronic neck and back pain.
If the goal is adding lean muscle to aid weight loss, you'll want the Pilates workout that burns the most calories. While that often depends on your effort or the intensity of the individual class, Christina Pabon, Peak Pilates Comprehensive certified instructor for Life Time Athletic in Columbia, Maryland, recommends reformer classes or Stott Pilates Jumpboard classes, which incorporate a jump board at the base of the reformer.
If you want to relieve stress through your workout and you want a more private session where the focus is on mindfulness instead of machines and equipment, such as what's offered in a private classical Pilates class. The key is to make your Pilates workout part of an overall health and fitness plan, no matter which type you choose. Finally, regardless of the type of class, you choose Pilates teachers or instructors also bring their own flavor to Pilates making your Pilates sessions a memorable one.