Best Yoga Sequencing Apps and Free Sites to Plan your Classes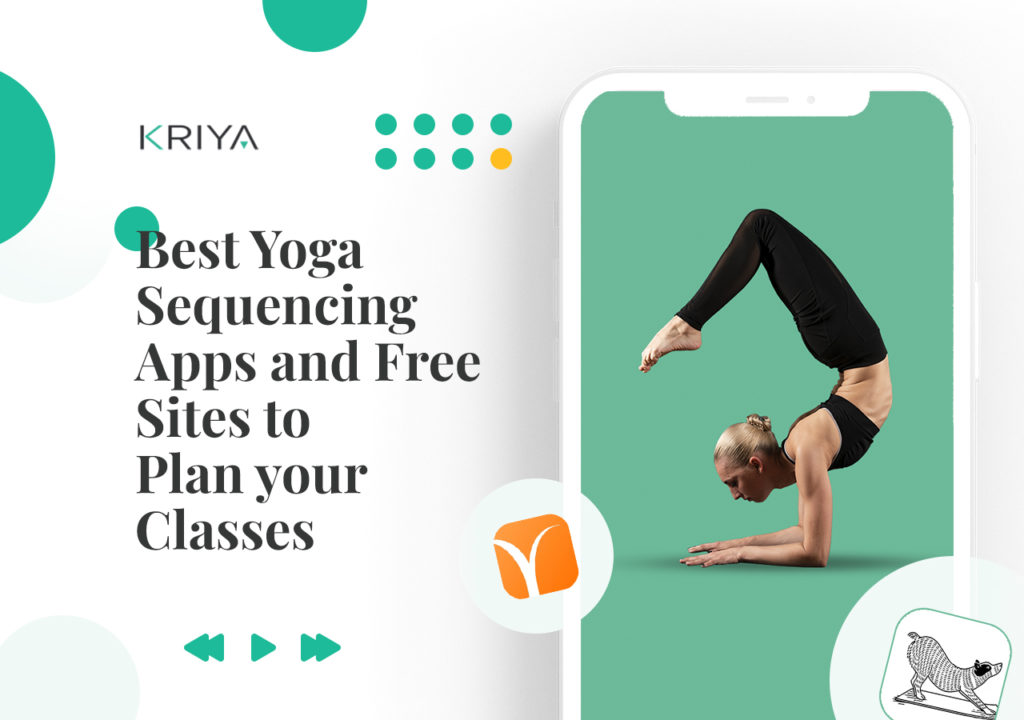 While doing my Bachelors's in Education, I practically experienced how to build a sequence or a lesson plan to teach a class. Yoga is also a kind of subject to teach. With so many branches or types of Yoga, you need to have a proper sequence for each one of them. This means you need to plan a way or create a road map for your class so that you can teach yoga poses in a particular order. This is called a 'Sequence'. This structure or flow has to be maintained to get the class go all smooth and the students learn in a proper manner.
Will you teach 'Pranayam' at the end of the yoga class? I don't think so. The order to begin a yoga class is with 'Pranayam' or 'Sun Salutation'. To end a yoga session like any other fitness exercise you need to have a relaxation pose or 'Shavasana'.
Many yoga instructors follow a yoga tradition sequence. As a Kundalini yoga sequence will be different from a Bikram class, and Bikram yoga sequence will be way apart from a Vinyasa class.
All the yoga sequences may vary according to complexity and variety of poses and are designed to benefit particularly on the type of yoga you teach to students.
But what's common is the general yoga sequence that is covered in all types of yoga classes. This is warming up your body to start a yoga class, followed by standing poses, peak poses, floor poses and finally the savasana or relaxation.
Click here to find how to build a yoga sequence for your yoga class
Yoga Sequencing App for Teachers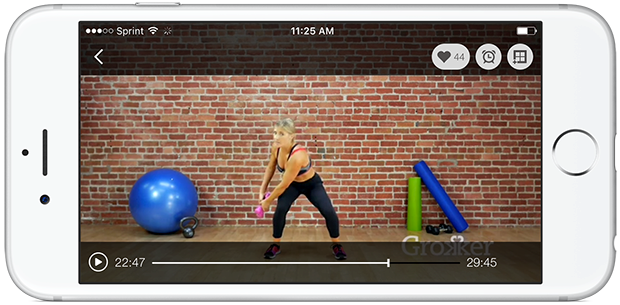 I have seen many yoga teachers fret and fume and look at ways as to how to sequence a yoga class. With so many apps out there to use and it's not a much deal these days to go out asking others to build a yoga sequence unless you are pro in it and do it yourself all good. Many apps at the app stores are useful for yoga teachers. Among these are yoga sequencing apps for teachers which save time and help you in building a proper yoga sequence. Some of the apps are free to use and many are paid apps which you need to download on your mobile.
Here is the list of yoga apps that you can use as a guide to training your students. All these are paid apps and offer wonderful yoga sequences for your class. You can download these apps on your Android or iPhone that's your choice.
Few other paid apps you can find are Glo, Yoga wake up. Asana Rebel, and others.
Best Yoga Sequence Builder App
Besides the above apps, there are many yoga sequence builder apps that are specifically designed to build a yoga sequence. Here are the best yoga sequence builder apps that seem worthy to use.
1. Tummee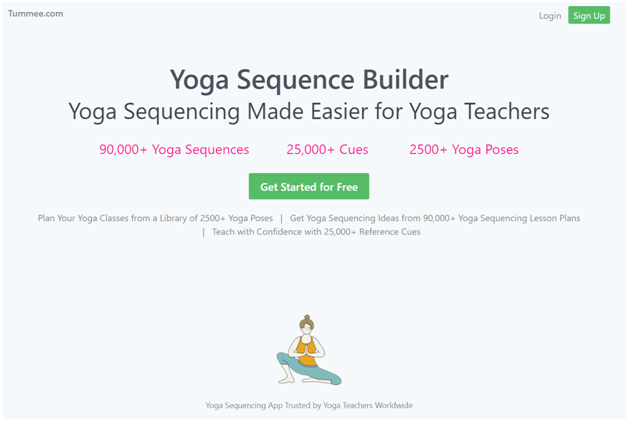 There are about 90000 yoga sequences for you here at Tummee. You can use Tummee.com yoga sequencing app just as a mobile app on your iPhone, Android phone and iPad. With easy to use mobile interface you can create, view, and share your yoga sequences on-the-go.
Also, the app offers 2500+ yoga poses, daily reference yoga sequences, and yoga sequencing guides which will really help you in your lesson plans.
There is a 15-day free trial to use this app and later on, you will pay $69.95 per year or $8.95 per month to use this app.
2. Yoga Class Plan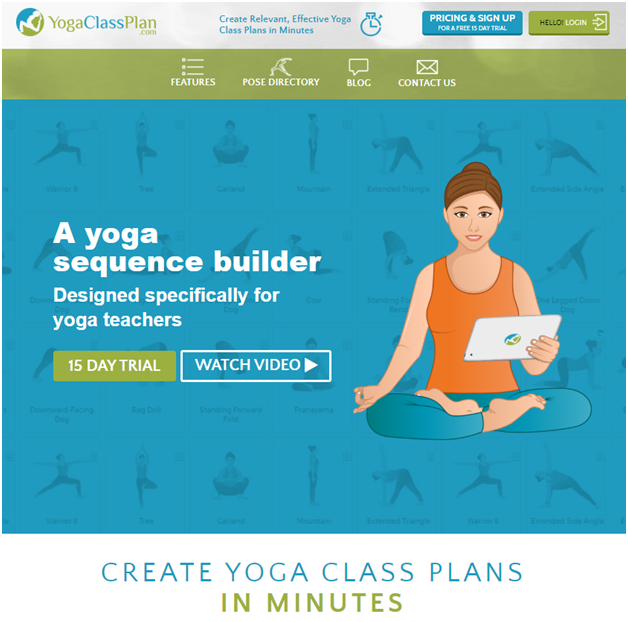 With this app, you can get access to use over 6000 shared class plans or create your own poses and plans and share with others. After 15 days of free trial, yoga class plan that cost you $109 per year.
3. Sequence Wiz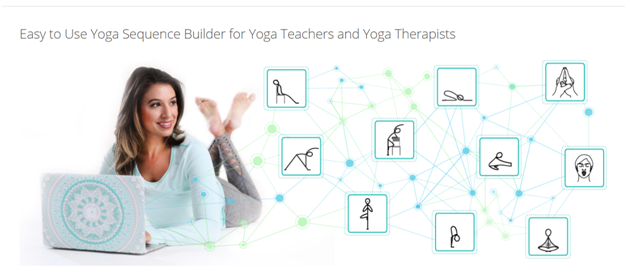 In this Sequence Wiz app, every sequence in their shared library has been carefully crafted according to the best sequencing principles to be safe and effective. Many sequences come with practice videos. You don't need to recreate the same vinyasas or re-type breathing instructions every time. Just go to the favorites section and drag the one you want straight into the sequence. Also, you can disassemble any pose, delete the parts you don't want and replace them with new ones. You can also resize the pose, flip it, add props or anything you can imagine.
After 14 days of free trial this app costs you $120 per year or $12/month
Yoga Sequence Builder App Free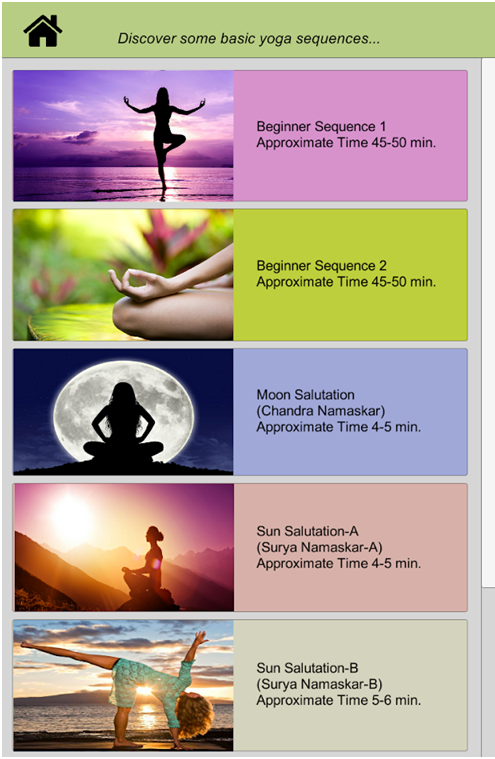 If you are looking for a yoga sequence builder app free to use online, then there are a handful of them you can take advantage of.
5 Minute Yoga: Effective yoga sessions all designed to be done in 5 minutes or less.
Simply Yoga: Video demonstrates how to get into each pose which you can use to build a sequence.
Down Dog: Helps you create new vinyasa yoga sequences each time you want to exercise.
Yoga Poses and Classes: The app comes with a guide to 100-plus yoga poses, complete with descriptions and a helpful video guide that shows you how to execute each pose properly.
Daily Yoga: A variety of yoga plans are available for free with a number of exercise focuses, as well as different intensities and durations.
Yoga Sequencing Assistant: The most useful feature of this yoga sequence builder app free is to give users the flexibility to create their own yoga sequencing, just by drag and drop from a list of poses. The app designed for amateur and professional users. It can also be used by Yoga teacher training program students and yoga teachers for creating yoga workshops and yoga lessons. You can create Ashtanga primary, Hatha Yoga and Vinyasa Yoga series yourselves with this app.
3D Yoga Anatomy: The app offers a 360-degree view of over 40 key poses and variations, illustrations of muscle movements, and detailed alignment instructions.
Yoga Online Class Planner: This is another free yoga sequence builder app where you have 100+ Yoga Poses and you can simply Drag & Drop to build your plan. Also, you can reuse your existing class plans or create and Publish Handouts and even Publish Class Plans on Twitter and Facebook. If you want more from this app you can use its paid version
Yoga Sequence Builder Software
There are many online yoga sequence builder software also available to build your yoga sequence. Here are a few of the best ones.
Yogidia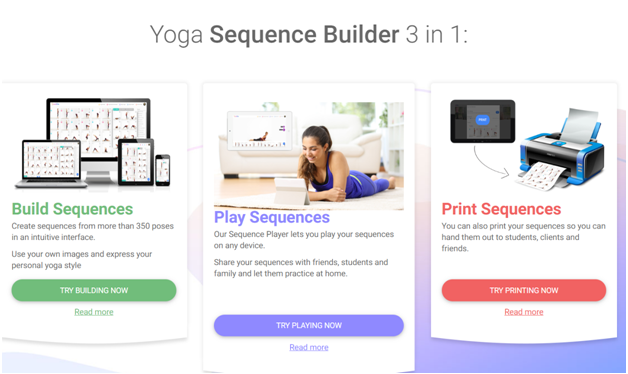 With this yoga sequence builder software, you can create custom classes for your clients. Create sequences that reflect your personal style – or experiment with new styles, asanas, and composition. Also, you can easily print sequences and use them in class or as handouts for your students. Or share sequences online with anyone you like – either custom made or for a general-purpose – and have them practice at home like breathing, pranayama, alignment or meditation or nay yoga class you want.
Work Out Labs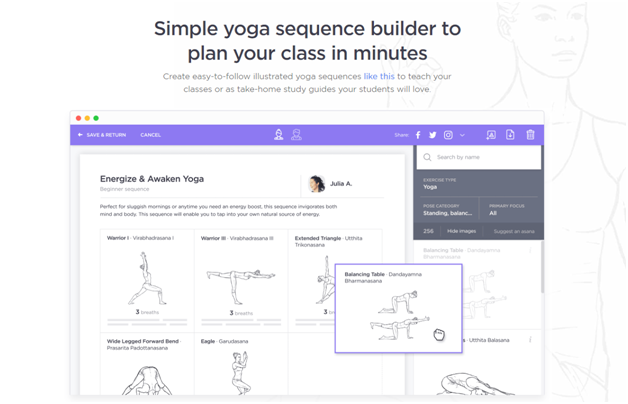 You can create custom routines using workout builder software. Make full use of their professionally-illustrated library of yoga poses and pranayamas with female and male versions, with more being added monthly or explore the full list of poses or quickly find the right asana via search or by filtering available poses by any type that you want. Also, you can print or download your yoga sequence whenever you want on any of your device be it PC or mobile.
Daily Burn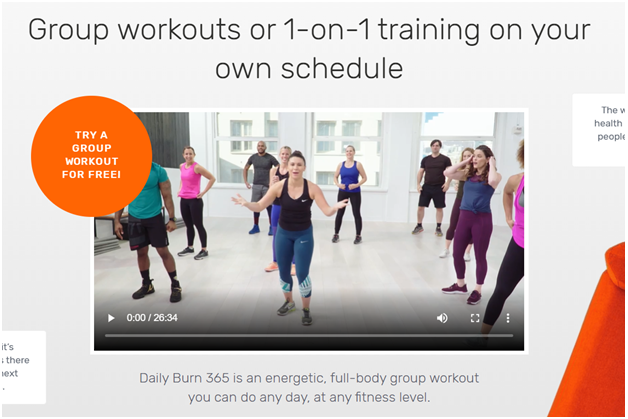 Daily burn is another online tool where you can have tailor programs for your level and goals—including a schedule of workout videos to follow, nutrition plans, even rest days.
George Watts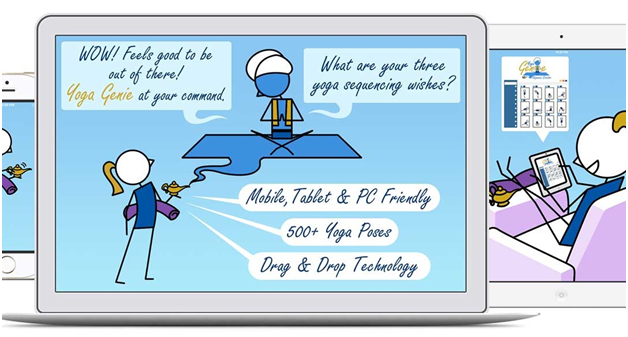 With this online software, you can create a yoga lesson plan in less than 5 minutes. Choose from 1000+ poses. Access 10,000 lesson plans. Create your own plans. Share plans with your students. Request poses. 24/7 support. 1000+ pose tutorial videos. Print, or take your tablet to class.
Besides these best yoga sequence builder software, you can find many others online but you have to look at their feedback from other yoga instructors and find out which serves your purpose.
Yoga Poses Software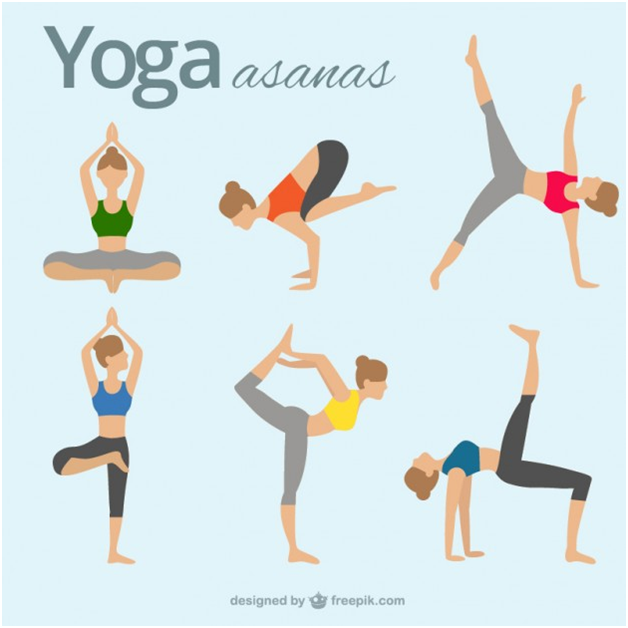 For specific yoga poses sequence builder the above apps and software also come in handy like Yoga Class Plan, Daily Yoga and others. There are though particular yoga poses software as well to use. Here are a few of them to use for yoga poses.
Muscle and Motion: With this software, you can build a balanced vinyasa to improve lesson results and get precise anatomical analysis of classical asanas. You can see all the muscles in 3D and get knowledge of body movement so that your yoga poses sequence does not cause any harm to your student.
Freepik: With this free software you can get the best high-quality content: illustrations, photos, icons, mockups, and presentations templates for various yoga poses.
iYoga Premium: With this software, you can get yoga's amazing motion technology that captures the delicate movements, correct posture and positioning for over 190 different poses (over 80 poses included within this app and a further 110 advanced poses available as an in-app purchase).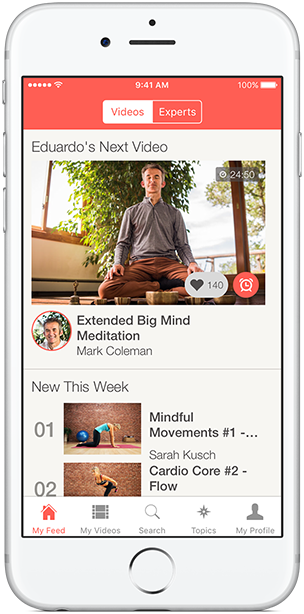 Click here to get the Yoga poses Flashcard software
Foranother yoga freeware software for yoga poses click here to download now
Yoga Point offers various software for yoga poses to learn
Click here to get yoga download programs
There are many other free and paid yoga poses software you can have and make use of it.
Finally, if you ask me which Yoga sequencing app is best then I would say that app which creates a sequence that I want and I am able to print it and distribute or share it with my customers. For my own particular way of teaching a certain yoga pose or yoga type especially mediation which is quite unique with every yoga instructor and varies in technique at yoga studios, I would be a bit creative myself and build my class plan. But when it comes to other types of Yoga, Yoga sequence apps can be handy saving my time and energy to build one for my class.