Yoga Studio Receptionist Sydney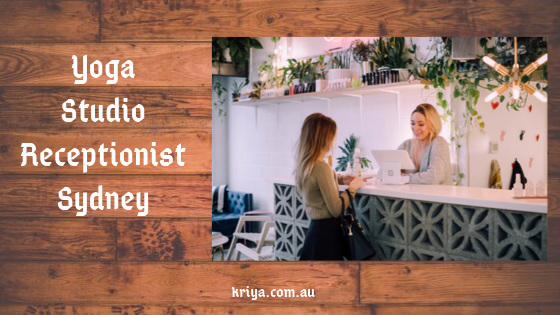 Whenever I go to a Yoga Studio, I am greeted with a smiling face of Suzzane, the yoga studio receptionist in one of the studios located in CBD Sydney. She sits at the front desk of the main entrance of the studio and greets every yoga student or customer with a 'Namaste'. Then she asks the purpose of my visit to the studio, enters my name, address and phone number both manually in a register and electronically in a PC that she has at her desk. She then calls one of the Yoga teachers and asks her about the time she can accommodate me in the yoga class.
While I sit waiting for my yoga session to begin, she gives me some colorful pamphlets that have all the various yoga poses that I will require to do at the class. Also, she verbally explains to me why these yoga poses are important and how they will benefit me. If I need to meet the yoga studio teacher first before the session, she even arranges that for me so that all my doubts are clear before I join the yoga class.
The best thing I like about Suzzane the yoga studio receptionist is the ways she handles all the enquires on the phone or face to face. I asked Suzzane how she manages her job so efficiently and she had a talk with me explaining how she works at the yoga studio, which really impressed me. I was of the notion that the studio receptionist job was easy, but it is a great responsibility that Suzzane and others like her or him do as a yoga studio receptionist.
The work profile of the yoga studio receptionist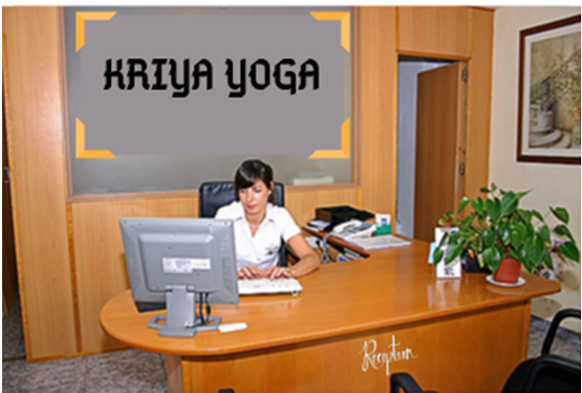 The work profile of the yoga studio receptionist is of great responsibility as the yoga studio receptionist of any studio is the first point of contact for the yoga student or any relevant person for the studio. They are an important part of any yoga studio management and administration; their regular job role includes attending the call and forwarding it to the yoga studio owner or yoga teacher in the studio. Also, he or she provides relevant information about your yoga studio whenever someone inquires about it over the phone. They are the first person to create a solid impression of your studio in the minds of your students or clients.
The Yoga Studio Receptionist or a Front desk receptionist work profile, therefore, is to:
Build and Maintain your Yoga studio
Show exceptional customer service
Create a welcoming environment
Facilitate studio operations and sales.
Serve as a guide to Yoga students and clients
Help the yoga students with yoga services the studio offers
Coordinate and embody the Yoga studio mission and culture
Why Yoga Studio Receptionist is important?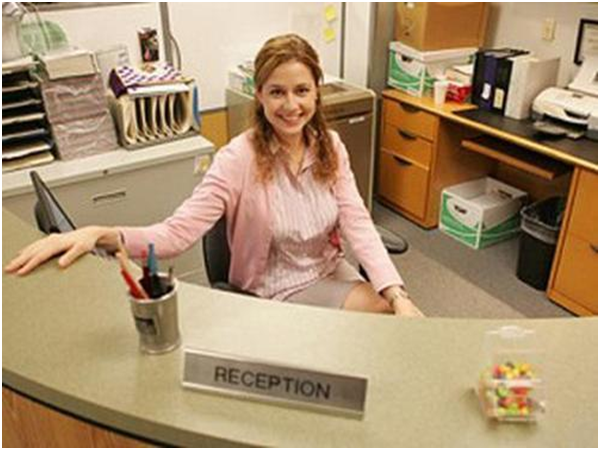 Many yoga studios especially the startups or small yoga setups don't have a yoga studio receptionist. Maybe they cannot afford to have one or manage on their own, still for a physical yoga studio, it's important to have a Yoga Studio Receptionist. It's an important role which many people think is not necessary at all. But remember that Yoga studio receptionist is the one person with whom your yoga students have contact with when getting in touch with your studio and their initial judgments of the business are based on their experience with this individual.
As it is said that the first impressions are a driving force in any yoga business and thus receptionist is an extremely influential person for the entire studio business.
Because a receptionist's job is to deal with your potential customers, it is their duty to have the solution for problems that crop up at the most inconvenient of times, like managing the students in case of a late class or looking after the studio needs in case of any emergency. This means the receptionist is able to think fast, solve complex issues, and ensure that your students feel that they're in a safe and comfortable environment. Also, they can always handle tricky phone calls and make sure that everyone's schedules are on track, keeping on top of everything that makes the business run smoothly.
If yoga studio management system works online and helps a yoga business grow in revenue and schedule the classes in time, similarly yoga studio receptionist works manually in time managements, organize the duties of yoga teachers, yoga cover when necessary and fix the class timetable.
They always know where to find the related documents, phone numbers and email addresses you need of your yoga students without a second thought and are always available to take messages and get in touch with necessary individuals for yoga sessions.
Communication skills are their best asset and not only do they have the ability to speak well and convey information clearly, but they also are great listeners, and are always willing to respond to your studio's client's needs and requests.
Skills required to become a Yoga studio receptionist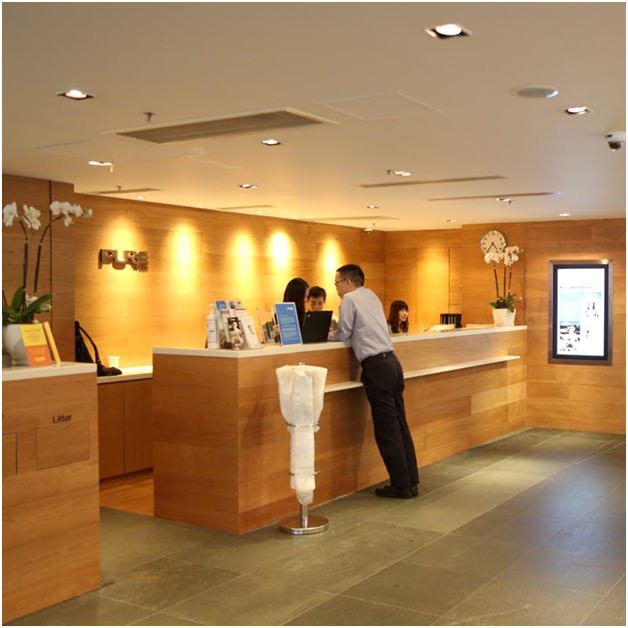 If you are interested in becoming a yoga studio receptionist for a yoga studio, pilates studio, art class or dance class you should possess the following skills
Strong interpersonal communication skills
Extensive knowledge of yoga services
Passionate about sharing the benefits of yoga and wellness with others
Enthusiasm for maintaining the presentation of Yoga facility.
Able to work in a fast-paced environment and be able to multitask and handle a variety of responsibilities and situations.
Able to work on computers or with yoga studio apps and be up to date with technology
Should have a pleasing personality and great level of tolerance
Effective time management skills
Other work profiles may include scan Yoga membership IDs, answer phones, update yoga studio accounts and be able to work in shifts as well.
Yoga Studio Receptionists jobs Sydney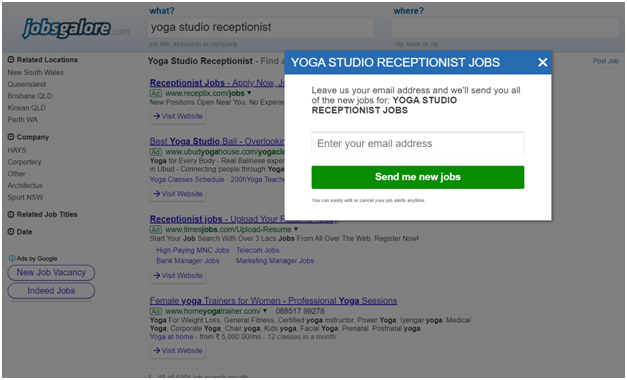 If you are looking for a Yoga Studio Receptionist Sydney jobs then you can post your resume or look for at various job portals like:
Also, you can contact various large yoga studios like yoga trade and Virgin Active and ask them if they have any vacancies for yoga studio receptionist.
Or join any social media forums like yoga studios in Sydney at Facebook and ask for a reference or job.
Click here to find the question generally asked for yoga studio receptionist interview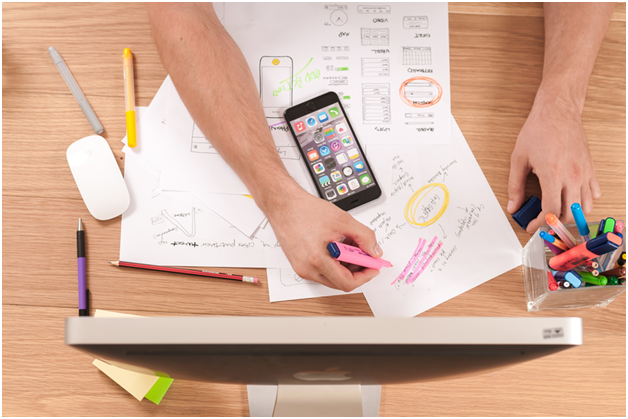 While you are compensated well or not, (studio receptionist earns an average wage of AU$20.21 per hour ) many yoga studios offer you complimentary studio membership, health insurance coverage, discounts on services, products, and much more.
The basic qualification is generally high school or diploma is required for receptionist, but many yoga studios may demand certificate and associate's degree programs. You may work part-time or full time but a yoga studio always demands reliability and minimum one-year commitment.
Finally, remember that a yoga studio receptionist should help build trust in relationships with yoga students and studio owners. Also should be willing to seek a long-term with the yoga studio because the receptionist is one profile that a yoga studio does not prefer to change or replace easily.
Though receptionist jobs are often seen as short-term roles, part-time positions, being a yoga studio receptionist can actually be an incredibly fulfilling career path in itself, with great earning potential if you are dedicated to atleast be on the position for over 5 or 10 years. You could step up to become a studio manager, or enhance the yoga skills and experience for another fruitful and enjoyable career.