Social Media and Cyber Liability Insurance for Yoga, Pilates and Fitness
For Youtubers, Facebookers, Instagramers and Zoom users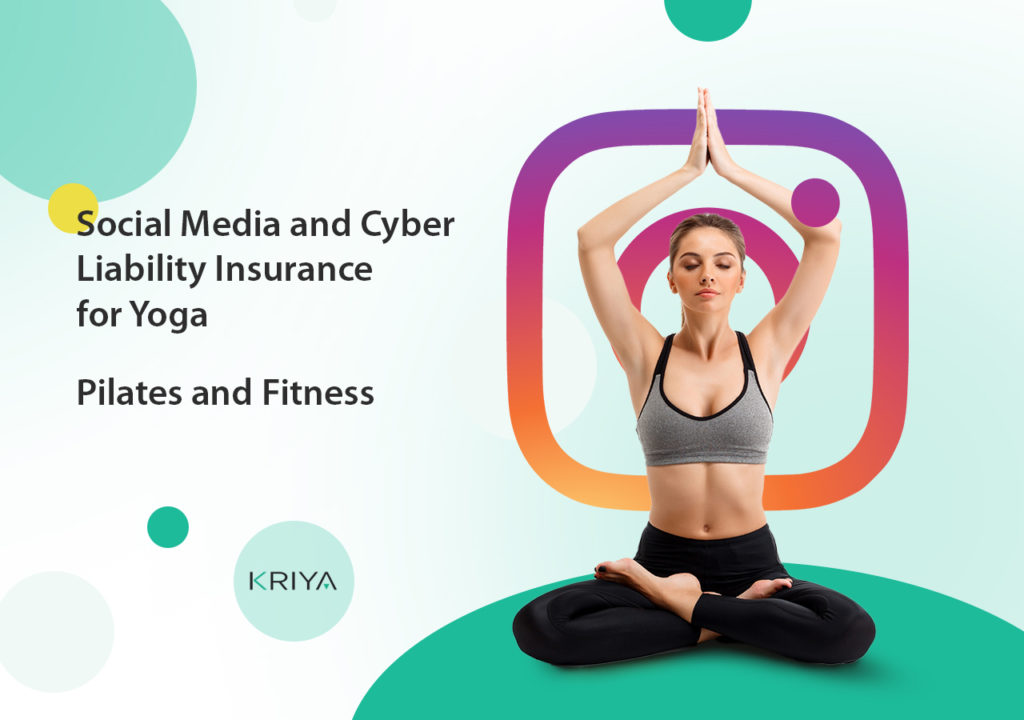 Many of you as a yoga or fitness teacher might have started teaching classes online. Most of the yogis or professional studio owners have their own Youtube channels, Facebook live classes or stream their training sessions online through Zoom or Skype.
Also be it small yoga business owners or large ones you are concerned about covering yourself and your business from errors, egregious posts, and unsuitable hashtag appropriation. Choosing suitable professional indemnity insurance or public liability insurance does help but you need to find the right online policy or online cyber coverage that covers the risk of offering yoga classes through social media channels.
This is where cyber liability insurance or social media liability insurance comes in to protect you and your business from a slight mistake to a big one.
Social Media users in US according to Statista in 2019 was over 246 million and by 2023 it is estimated to go up by 257 million.
In Australia some 18 million Australians have active social media accounts, i.e. 72% of the population according to Genroe.
According to 2018 research conducted by Hootsuite and We Are Social, 3.5 million people in New Zealand are active social media users and they spend an average of 1 hour and 53 minutes on social media networks each day.
So you see how social media is becoming an increasingly common way for businesses to promote their yoga services to clients and offering a new and innovative way to interact with their audience, which, unfortunately, has brought with it increased exposure to new risks that yoga business owners should be aware of.
You might be under increased scrutiny as the public monitors your behavior on such platforms. You might have taught a yoga class live on Facebook or made a statement on particular yoga asana or pose, but by performing such asana by a person who was not fit for that yoga or a statement that someone across the globe might have thought to be of hurtful sentiment, such public will hold your businesses accountable for your such online actions. As such, more liability claims are being made against yoga businesses based on what they are posting on their social channels.
What are the risks involved using social media channels for yoga or pilates training?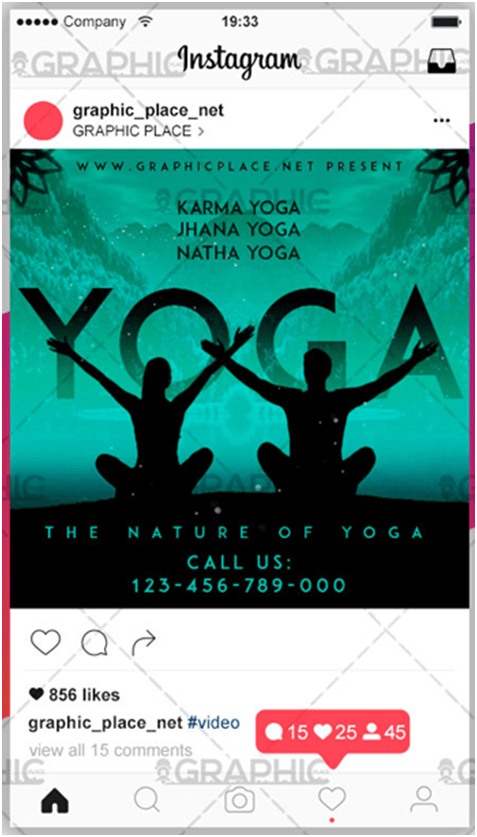 You can be found liable for publishing misleading and deceptive statements on your Facebook and Twitter pages which is a breach of consumer protection legislation.
Also publishing confidential information (whether deliberate or accidental) can breach privacy laws.
Infringing copyright by sharing content that is protected by copyright.
Risk of defamation some particular community, class of people or any other senior yoga teacher.
Sharing picture and photos of your yoga students or yoga teachers without their consent
If your business is currently active on Social Media, or considering using Social Media, it is vital to be aware of these increased risks. The first step in managing your risk in this area is to devise and implement strict Social Media Policies for the business account(s) as well as for your yoga teachers. You should also look into your Professional Indemnity Insurance so that you know exactly what you're covered for.
Australian and New Zealand professional indemnity insurance normal covers all source of media and virtual training. Check with your insurance provider or insurer and pay the extra if needed.
Which social media channels are widely popular among businesses?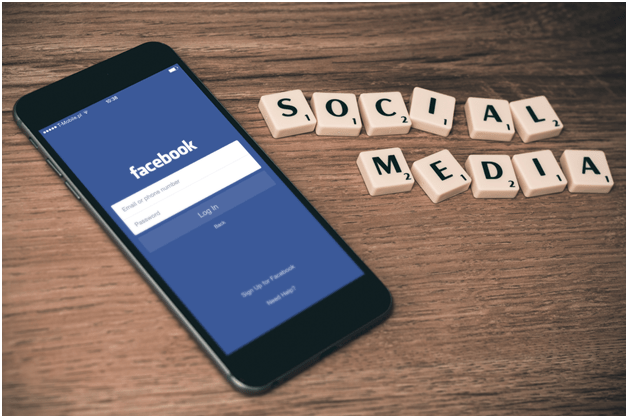 Facebook: According to Statista there are 2.32 billion active users on Facebook as of 2019, meaning that businesses find their large number of audiences here on this platform. These yoga businesses have a free Facebook Business page and stream live classes too.
YouTube: Statista reports there are 1.9 billion active users on the platform. Video channels are the most engaging form of social media content, so YouTube is a great place to promote your yoga class.
Twitter: There are 3.3 billion users on Twitter according to Statista. While Facebook prioritizes what users are seeing, Twitter does not. Newer or smaller businesses with less engagement might have a better chance of getting in front of their audience or a new audience on Twitter and is also a great space to share videos and infographics that are centered on your top products and services.
What is Social liability and Cyber insurance?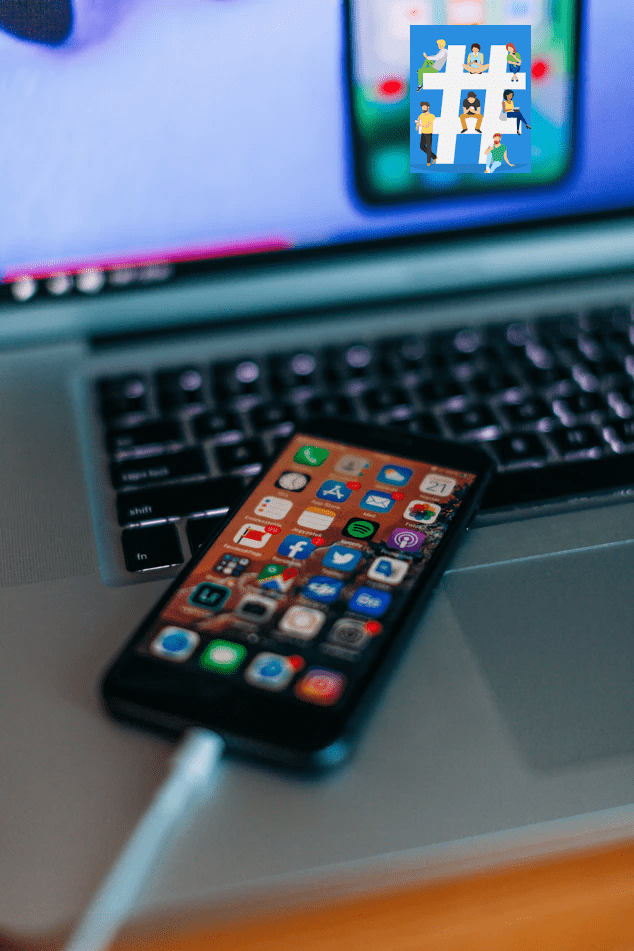 Performing yoga sessions on Youtube channels, posting snaps on Instagram or giving statements on Facebook or commenting on Twitter you run the risk of getting sued for inappropriate content or what people find inappropriate, on content related to yoga or based on religion, gender, identity, ethnicity or sexual preferences.
In a professional language, Social Media Liability refers to claims for libel, slander, harassment, invasions of privacy, violations of intellectual property rights, and even improper employment practices resulting from the use of social media sites, including Facebook, Instagram, Twitter, YouTube, blogs, etc
According to Norrisinsurance, most business insurance policies include personal and advertising injury coverage that provides some protection for libel, slander, and derogatory remarks as well as invasion of privacy. Standard business forms may contain language that provides limited coverage because they refer to material published on the Internet or to electronic communications.
Coverage may also exist because protection for suits involving libel and slander may refer to defending against and, if needed, covering claims due to incidents of publishing or broadcasting information in any manner.
Individuals who blog or who maintain watchdog Web sites (consumer sites that monitor specific companies or products), may be susceptible to claims of defamation or invasion of privacy.
Many insurances call this insurance as Media Liability Insurance or called errors and omissions or E&O for short that protects you for negligence in your own media content and advertising, including websites, blogs and social media.
YouTubers really need E&O Insurance and protects you against common, accidental violations like
Copyright Violations
Invasion of Privacy
Infringement of Trademark, Slogan, or Title
Plagiarism
Defamation of Products
Libel or Slander
Other types of Insurances that can cover social media liability Insurance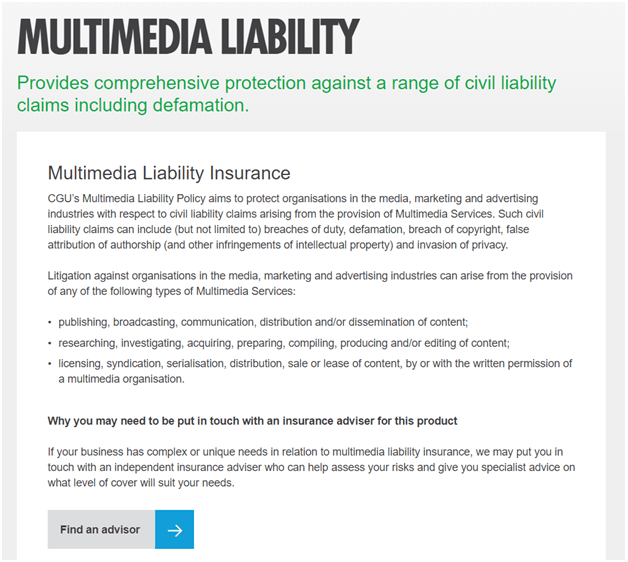 According to how to start an LLC, there are also many Inurances who cover social media channel on other type of insurances as well:
General Liability Insurance: Most common form of coverage this works best if you are sued in case your video content is similar to that of another content creator, and they decide to sue you for copyright infringement and lost viewership. General liability insurance would likely cover the costs if you choose to fight the claim in court. Or One of your viewers feels slandered by your content, and they file a claim against you for personal damages.
On average, YouTubers in America spend between $350 – $900 per year for $1 million in general liability coverage.
Commercial Property Insurance: If you own a recording studio for your YouTube business, you'll need commercial property insurance to cover any damages that occur from natural disasters, vandalism, or fires. This insurance covers your commercial equipment (e.g., cameras, lighting), as well as the physical structure of the property.
Professional Liability Insurance: If you give professional advice on YouTube, you'll need professional liability insurance in case you make an error or omit important information that affects your viewers in a negative way. This insurance is designed to cover any formal claims against you if someone believes they suffered a loss due to your content.
Home-Based Insurance: Home-based insurance is available to cover your commercial equipment and space if you operate your business from your home. A typical renters or home insurance policy is unlikely to cover commercial expenses you may incur in the course of home-based business operations.
Commercial Umbrella Liability Insurance: This insurance is available to supplement a general liability policy once it reaches its limits. A general liability policy has financial limits placed in terms of how much a business owner can receive (e.g., $50,000 for legal expenses). Umbrella insurance will continue to pay above and beyond in case a serious lawsuit is filed against you.
Workers' Compensation Insurance: Most YouTube businesses start as one-man shows, but you'll need workers' compensation insurance if and when you officially hire a part-time or full-time employee. This insurance covers all employees from accidents or injuries while on the clock. You will not need workers' compensation for contracted employees.
Click here to find as how to grow your yoga business using Facebook
Insurance Companies in Australia providing coverage for Social Media Channels
Insurance companies in the US offering social media liability insurance
There are various other insurance providers who add social media liability insurance coverage to your existing professional indemnity or public liability insurance. The best way to find such liability insurance is to talk with your insurance provider to find whether they cover such social media sites or not.
Disclaimers for your Social Media Channels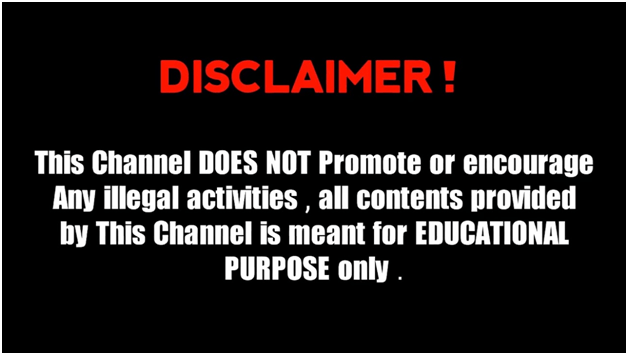 Besides this, you can also write a good disclaimer on your Youtube channels or FB content. A disclaimer is a legal statement that defines rights, liabilities, and risks that may be assumed when a user accesses website content like onYouTube videos. You can place a disclaimer in the video description. If you already have a full YouTube disclaimer drafted and available on your web page, make it available on YouTube by providing a link to the disclaimer in your video description.
Like you can inform users that the information you provide should not replace professional advice, and that all information is used at the user's own risk. YouTube disclaimers may also waive general liability. Similar to warranty and liability disclaimers in Terms & Conditions agreements, this is another way of communicating that the information in the video is not guaranteed.
Sometimes YouTube disclaimers read like Terms & Conditions in that they can contain rules regarding comments on videos. This prevents negative or distracting content.
Click here to find how disclaimers can be written for Facebook business page
Click here to find what Zoom has to say about encoding Disclaimers for live classes
Remember like any other insurance policy here too you need to fill the application for a policy. You can typically choose the dollar amount to insure, up to a specific maximum amount. The application may require details like your business's tax classification, professional resumé, type of business and contact information for key personnel, such as a risk manager.
While media liability coverage was designed for traditional publishers and broadcasters, it's turning into a must-have for a wide range of professions including Yoga, Fitness, dance, Art, or Pilates studio online channels, classes, and anything you post online to secure the risk you can face on the broad range of spectrum of legal risks in the social media platform.