Can I run online classes as well as studio classes on KRIYA?
– Yes, 90% of our clients are running online classes via Zoom or Google Meet.
You basically set up an account manually on the third party live streaming software of choice (Zoom, Microsoft Teams, Google Meet, Slack, Cisco WebEx, BlueJeans Meetings) and then the live stream invite URL is automatically emailed to the clients when they book to attend your classes.
Check this video for more details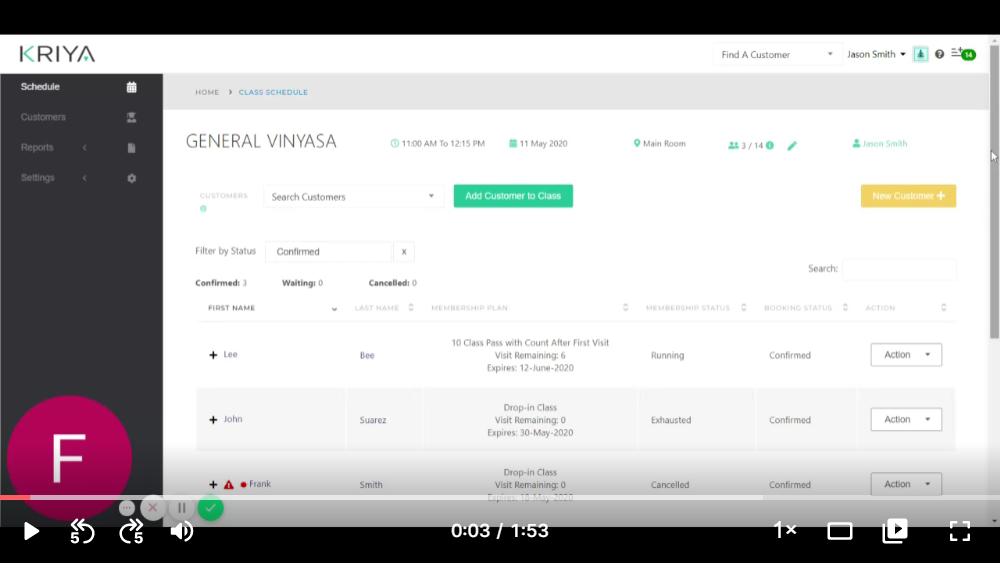 Provide Class Links in Advance #
Providing Online class link in advance gives a peace of mind and reduces last minute hassle or confusion for you and your students.
To Update Online Class links, follow below Steps.
To update the Online Class link, simply open the class where you want to update the link.
Scroll down to find Live streaming class details Section and insert the link and or information into the Text Box.
Select Include above in booking confirmation emails check box, So that when a student books this class he will get the link with booking confirmation mail.
Click on Save to save the changes made in the class.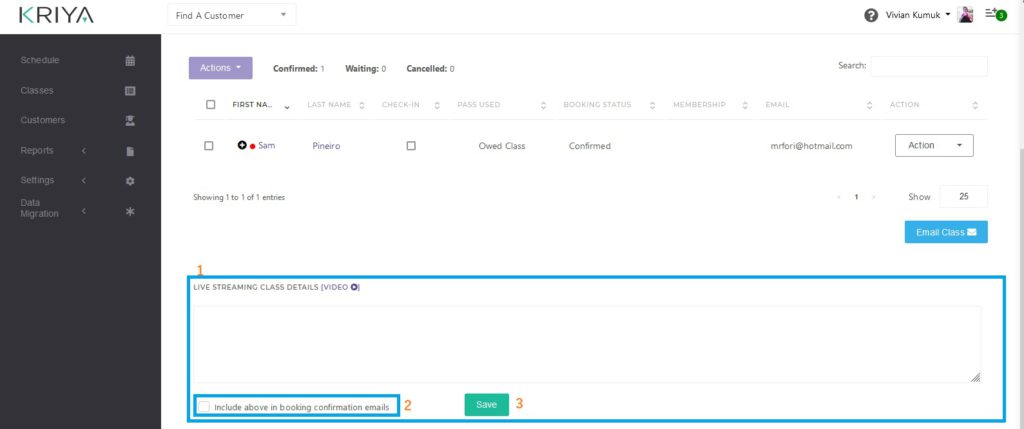 Update Class Links via Email Class #
Updating students with Email can be used anytime as you wish, but it comes handy when you want to send latest links and information about the upcoming class. for example, the class will commence 15 mins late or the link provided previously is not working.
To Update Online Class links, follow below Steps.
Open the Class for which you want to send the updated information.
Scroll down to find Email Class button, Click on it and a pop up will appear.
Type the information you want to send in the Message box of the popup appeared. and click on Send Email.
The message will be delivered to all the students who have booked this class.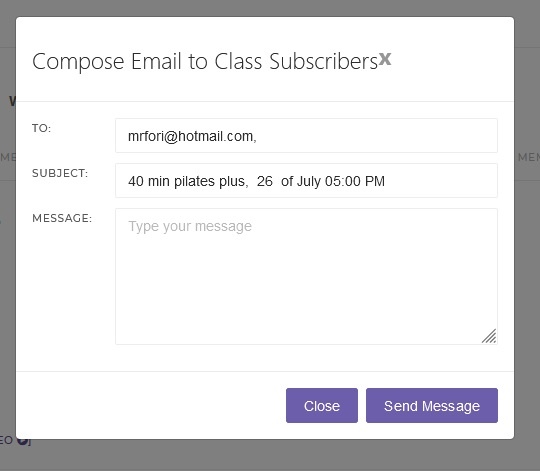 Note : To allow students the option to book the live class or the real studio class, you can create a separate room called 'Online' to keep online classes and passes separate from studio ones.