Navigation to the Customer's Details Page for Modification.. #
After Logging in on KRIYA, Click on customers in the left main menu to visit the Customers Tab.
Find the customer by using inbuilt Search and Filter functions.
Select the Action list for that particular customer, of whose package details you want to modify.
Select View from the Action's List. Which will take you to the customers details page.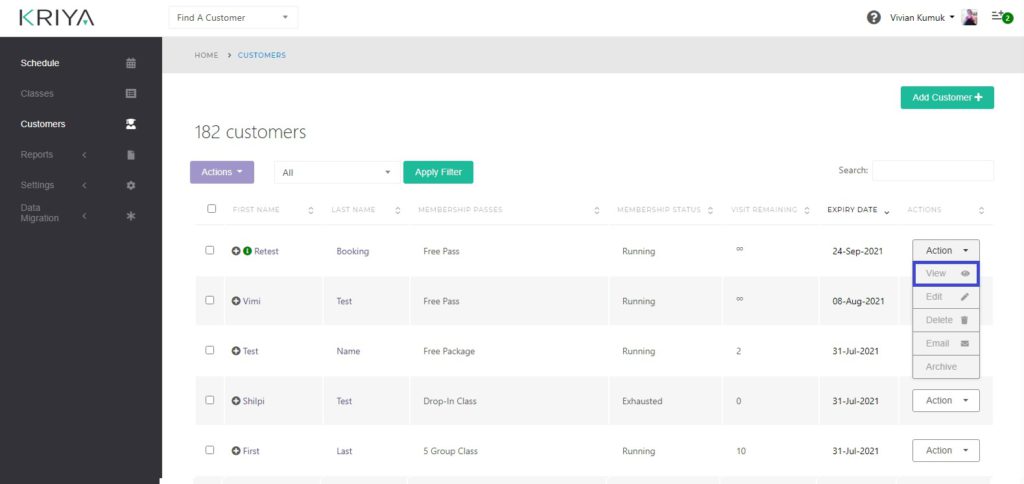 Modification procedure.. #
Scroll down on customer details page to find Membership & Packages.
Select the Action list for the package you want to modify, and Click on Edit.
Do all the needed changes and click on Edit & Save to save it.
Now scroll down again to Membership & Packages see the modifications you have made.