If a student comes to class and hasn't paid you have the option to make them pay on the Spot or add them to the class and collect the payment later.
Open Class in which you want to add the student. Select the Student you want to add from Customer list Box, and click on Add Customer to Class button.
If the customer has a pass, you will be asked to select the plan to use for this class, select the preferred plan Click on Add to Class button.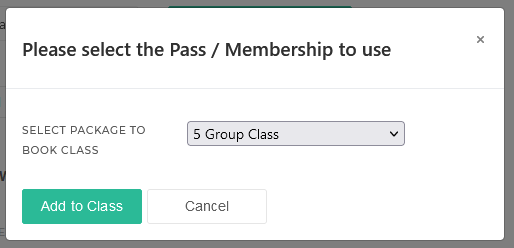 If the Student has no plans purchased, you can either add them without a package for later payment or Add a package on spot and ask them to pay.

If you opt for the Add without a Package. You will notice a Red dot next to the client's name.

Note : Hold mouse over the red dot to quickly see the some classes for which the student owes payment.
You can see all the classes owed by this customer on his/her profile page and click [ Settle owed Classes ].
Click on Customer's first name in the class attendance list to open their profile.
Scroll down to find Settle owed Classes, in Customer History Section.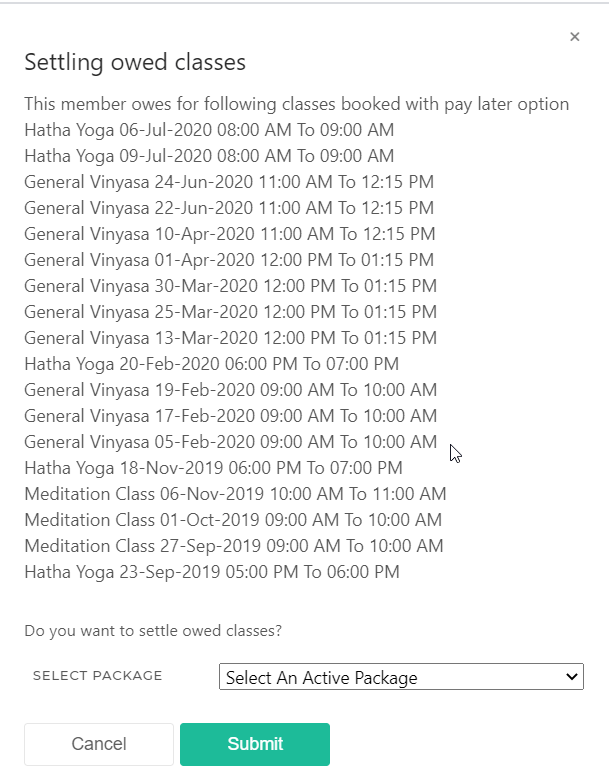 Another way to find this information is via a Reports > Unpaid Visits