To cancel a class, you can simply Delete the class.
WARNING. Before you Delete or Cancel a single class you MUST Delete or Cancel every Booking in that class so their credits get refunded.

To Cancel an individual booking see https://software.kriya.com.au/docs/how-to-cancel-booking/
Once you Class is empty and all bookings has been Cancelled or Deleted the follow these steps.
1. Go to your Schedule #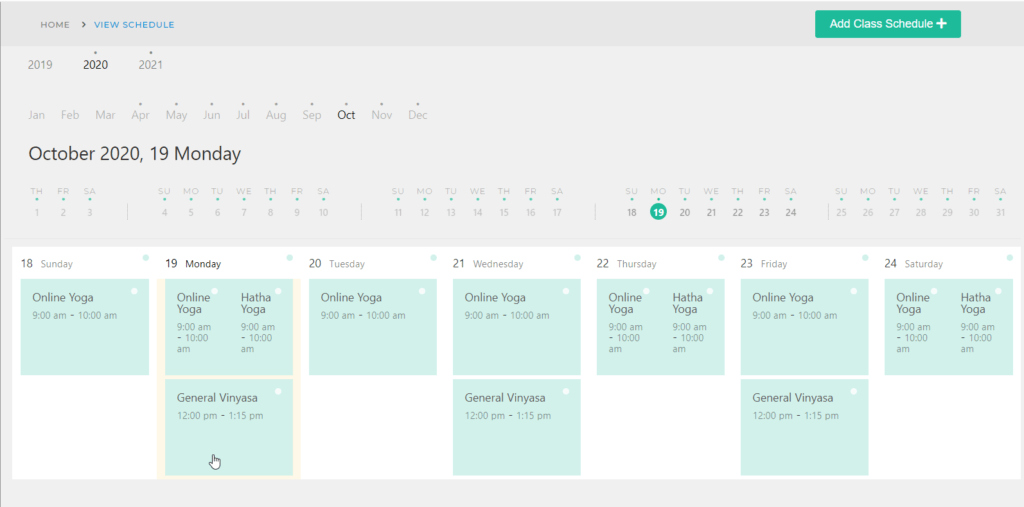 2. Click on the class you want to delete #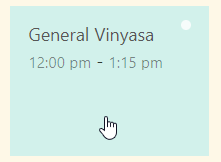 3. Select Delete #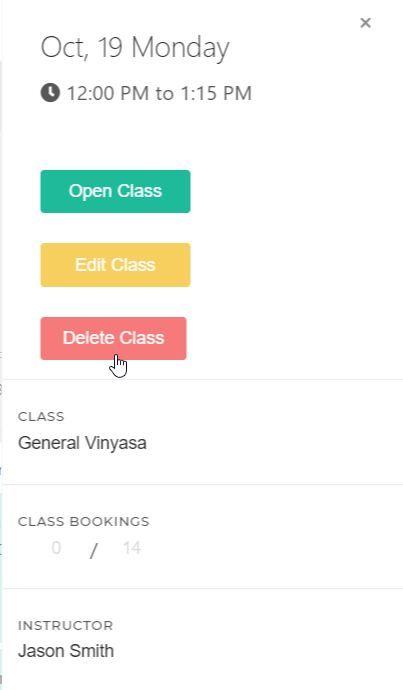 4. Make sure you select the option 'Delete this class' #
Otherwise you can delete the whole series of classes.

5. Class will be deleted #