Class bookings can be cancelled by clients on the widget or by yourself on the Dashboard
Customers can cancel booking in following manner #
1. Log into their account by Login Button on top right corner.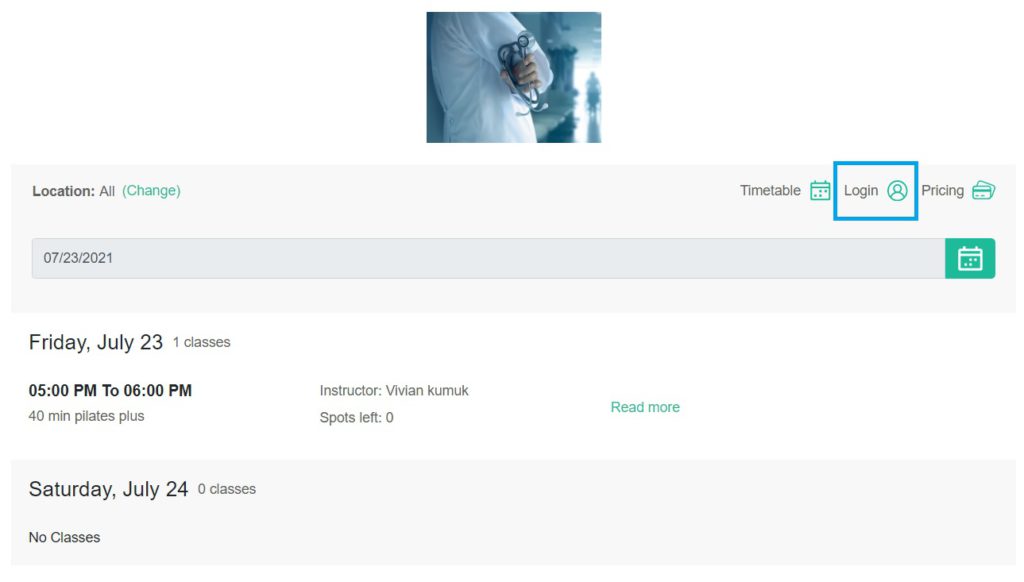 2. Option 1: Same way as you book a class, you navigate to the class that you want to cancel via timetable. This time, instead of Book button you will see Cancel button.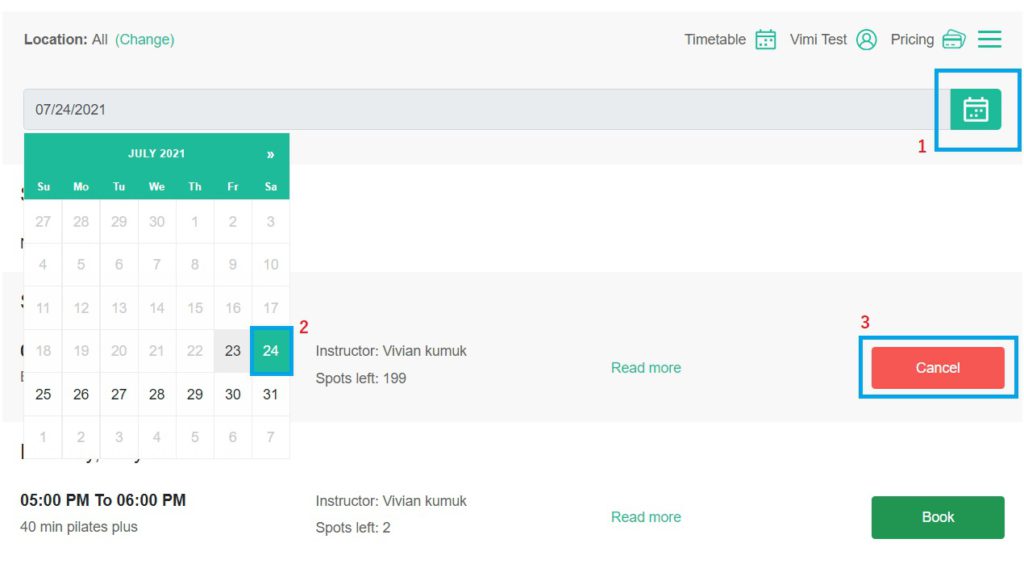 3. Option 2: Cancel through Class History menu
Click on Classes History in menu and see the class you want to cancel. You would see a cancel button for classes that you can cancel.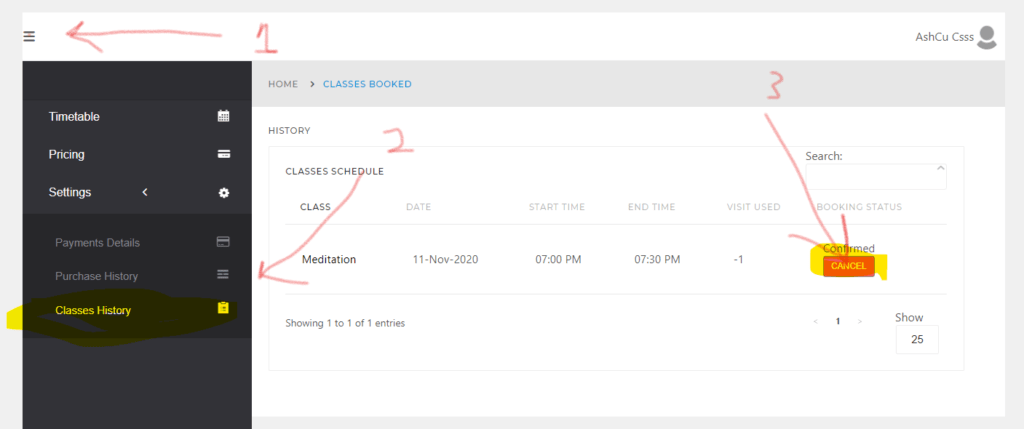 Studio Owner Settings : Class Cancellation Time Limit #
Studio owners can specify restrictions. By default most studios have 1 or 2 hour cancellation restriction. Check the setting under Main Settings section to see what you have specified and if you want to change it.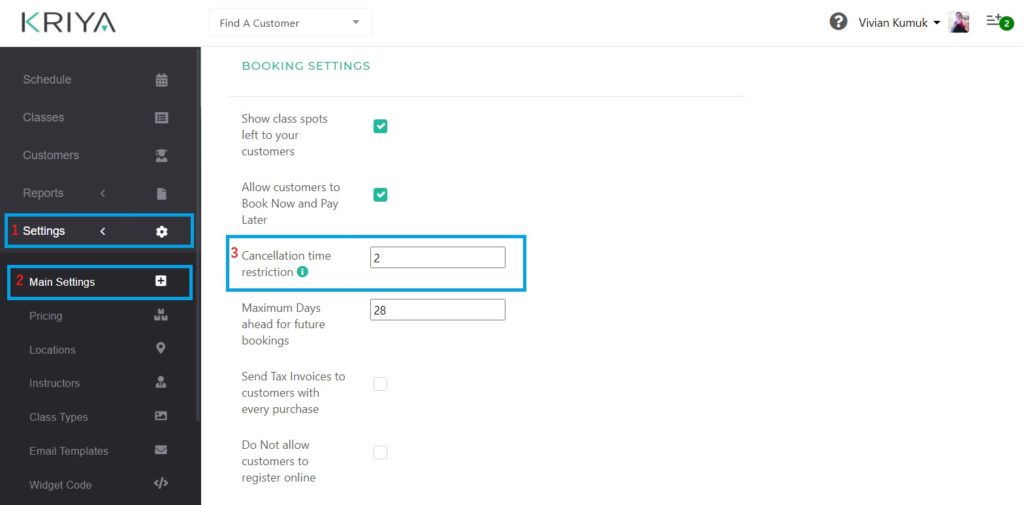 Studio Owners can cancel a student as well #
– Go to open class from your dashboard (select class from schedule and then click Open Class)
– Select the customer and then in Action menu on right, you will see Cancel option.