KRIYA Booking System provides General Terms and Conditions & WAIVER feature to its Clientele. Which can be changed according to clients preference.
Let us see where can we Find and Edit this Setting in KRIYA #
Login to KRIYA, find and click on Settings in left Main Menu.
Now click on Main Settings, Scroll down to "General Terms and Conditions & WAIVER".
In the Terms & Conditions Text Box, add things you want students to see in the terms and conditions at the Sign-Up Page. Scroll down and click on Edit and Save to save these changes.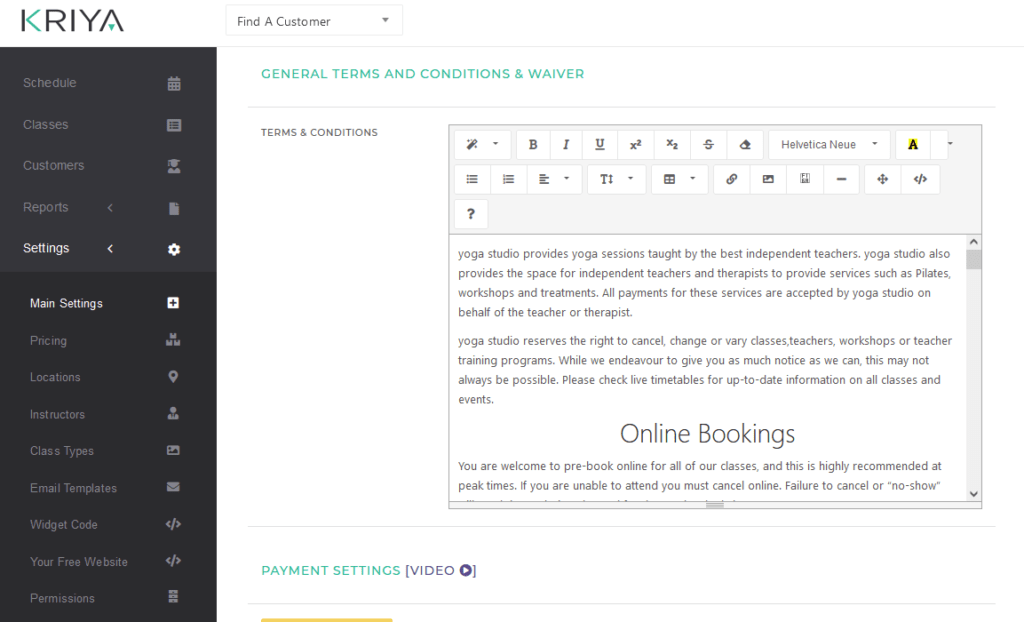 Where can your Students See & Accept the Terms and Conditions #
Terms and Conditions once created and saved will appear at the Sign-Up page for the Clients/Students.
There will be a Check Box with highlighted "terms and conditions" green text, above the Sign-Up button.
Students can read the terms by clicking on that green text and then tick the check box to accept them.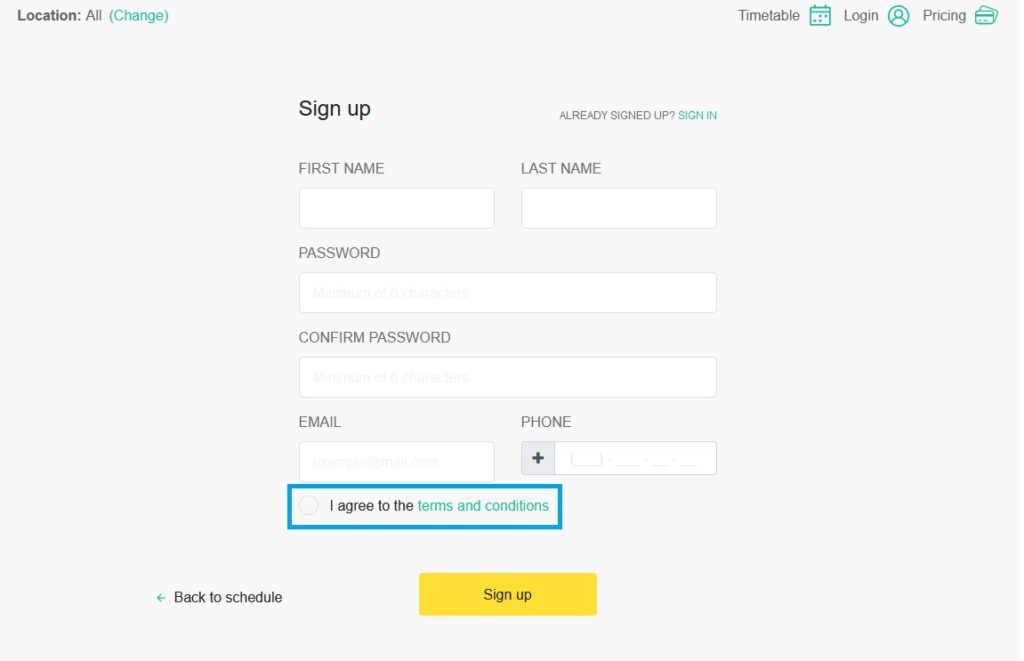 Note : Clients must tick / check this Terms and Conditions when they Sign Up.