To open or view the class attendance page
Go to Schedule on Left Menu panel.
Select on the class you wish to open; menu will popup on right hand side.
Click Open Class.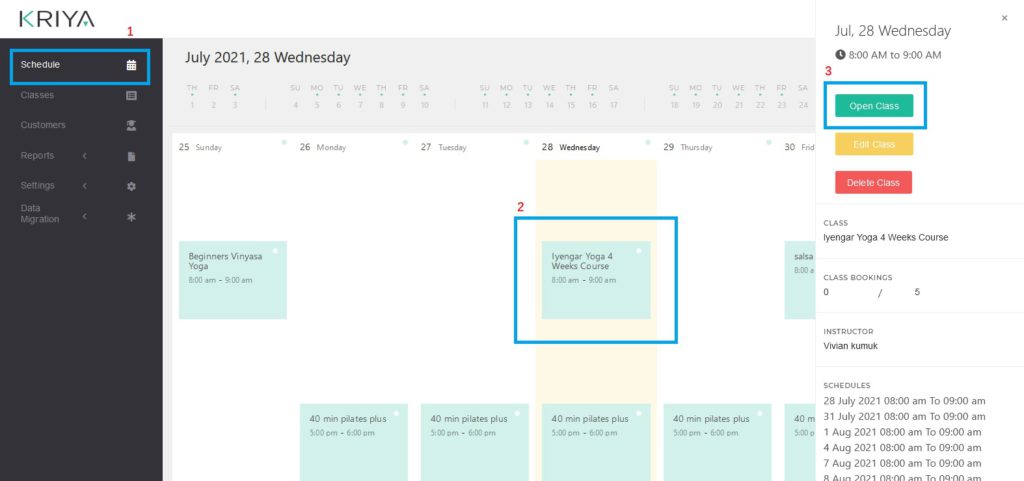 Or you can now open the class from list of class tables in Class page

Go to Classes from Left Main Menu.
Select Action button beside the class you wish to open; a list will open.
Select Open from the list.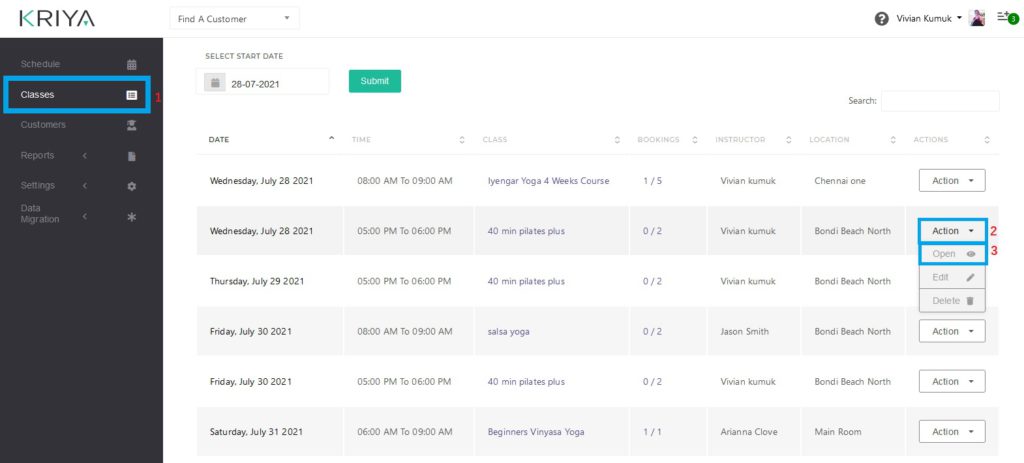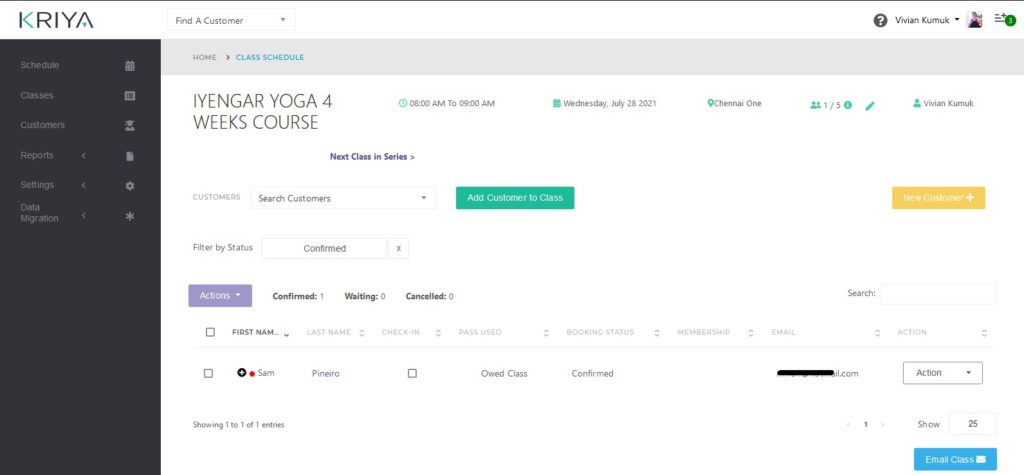 On small devices, there isn't space to show all columns. If Check in column is not visible, simply click + sign under First Name column to expand to collapsed information.