Yoga Studio Owner Tech Training – Skype Meet Now as an Alternative to Zoom and Google Meet
Everyone has moved into Zoom for their online classes. Zoom has the following main limitation:
Free account only allows for 40-minute sessions. One needs to upgrade to $20.99 per month per host.
For some people, it is important especially if they are in the process of setting their Yoga business.
What Is Skype Meet Now?
Skype's Meet Now is an easy way to get started to stream your live yoga classes or for online meetings. Skype Meet Now is perfect for your conference calls, webinars or work interviews!
Skype provides you with a meeting link and that you can share with whoever you want and join on Skype app on Mobile or on PC on a web browser. You don't even need to log in. Just use the option to join as a guest and start your meetings.
This means you don't need a Skype account and you don't need to download anything. You can chat, make voice or video calls, even share photos, emoticons, and Mojis with your friends. Though conversations won't be saved you can instantly start as IM, voice, or video conversation with your friends as a Skype guest. Note that your guest conversation will only last for 24 hours.
How to use Meet Now on Skype App?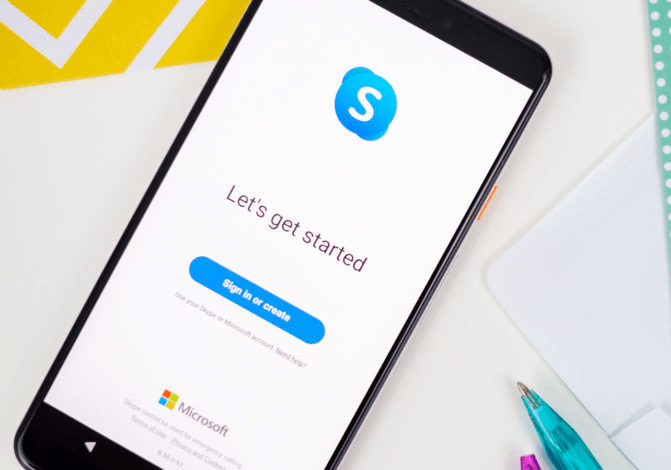 To create a Meet Now link log into your Skype account and click the "Meet Now" button on your chat or calls tab in both mobile and desktop.
If you are using the Skype app then simply generate your unique call link and share it with anyone. Yoga students then can use this URL to meet with you with no sign-ups or downloads required, making it even easier to collaborate and talk over Skype. Moreover, it's all free and you can enjoy Skype calling features with up to 50 people for free overall supported platforms without the need to sign up or download the app.
To join a Meet Now using a shared link all you need is to open the link on any device with a Skype app previously installed. The unique link will open your installed Skype app on any device. As said above even if you're not signed in, you can join the call as a guest.
How to use Meet Now on Skype Web?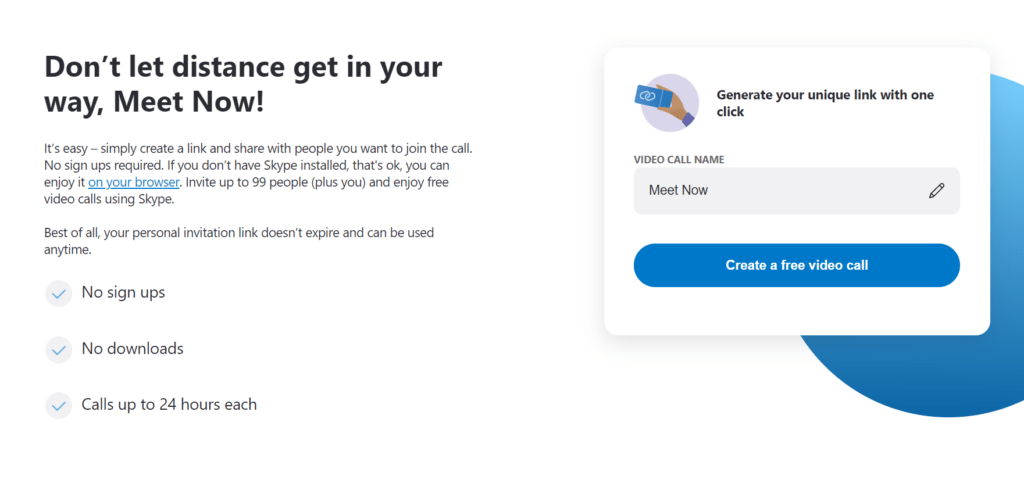 If you don't have the Skype app on your desktop, you can still access Meet Now on Skype for Web. Join online meetings as a guest or sign in. On the web simply go to the Meet Now page, generate a free meeting link, and share the link with your students all free
You can set a name for your meeting right from the start. This way you can make your meetings even more personalized and organized.
You can access the Meet Now link at any time you need it. Call recordings are stored for up to 30 days and media is shared in the chat even longer. Also as mentioned above again if you join as a guest your guest account will expire after 24 hours but you can still access the link and all the history of the chat.
Cost of Zoom and Skype
Zoom
Free Features
Cost and features
Host up to 100 participants Unlimited group meetings for up to 40 minutes Unlimited one-on-one meetings with no time limit Private & Group Chat

A$209.90- Pro small team

A$279.90 – Small Business

A$336 – Large Business

Features depend on the plan. For Small teams Host up to 100 participants Increase participants up to 1,000 with Large Meetings add-on Group meetings for up to 30 hours Social media streaming 1 GB cloud recording (per license)
Skype Meet Now is absolutely free
Skype 'Meet Now' feature
Please note that we have no affiliation with Skype, Zoom or any other company. We simply engaged Skype support to find out on whether Skype can be used to stream classes online. We will do a separate article after trying it out. Please let us know if you are already using Skype as we would love to know your experience.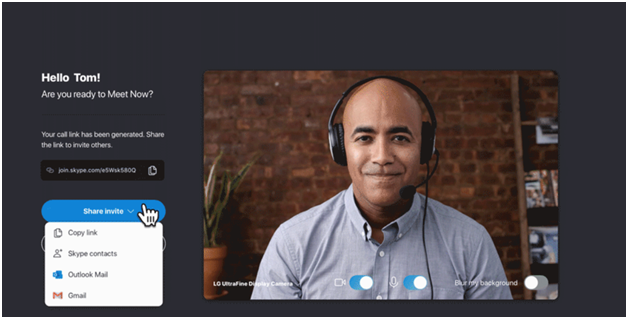 We had the following Q/A with the Microsoft Support (Microsoft owns skype).
Question 1: Do you have an equivalent product like Zoom to allow people to have online yoga classes?
Answer: You can use Skype's feature "Meet Now": https://support.skype.com/en/faq/FA34926/what-is-meet-now-and-how-do-i-use-it-in-skype
Question 2: Do participants need to have skype?
Answer: No. Our unique Meet Now link will open your installed Skype app on any device. Even if you're not signed in, you can join the call or chat as a guest. If you don't have Skype installed on your desktop, we will open our Skype for Web client for your convenience. If you'd like, you can install Skype on your device as well.
Question 3: Can I schedule a meeting?
Answer: Yes, here are the instructions to schedule a call within Skype/chat window: https://support.skype.com/en/faq/FA34876/how-do-i-schedule-a-call-in-skype
Question 4: Can you mute/unmute participants?
Answer: Yes, everyone has the ability to do so (please note that there are no Admin features).
Question 5: Can you record the meeting?
Answer: Yes, you can record – Just press the recording button while on the call/video call.
See also 5 Ways to Offer More Professional Online Classes as a Yoga Teacher
Want to know which is the best mode to stream online yoga classes then click here.