Your Guide to Stream Yoga Classes Online – Zoom vs Skype vs YouTube Live vs Facebook Live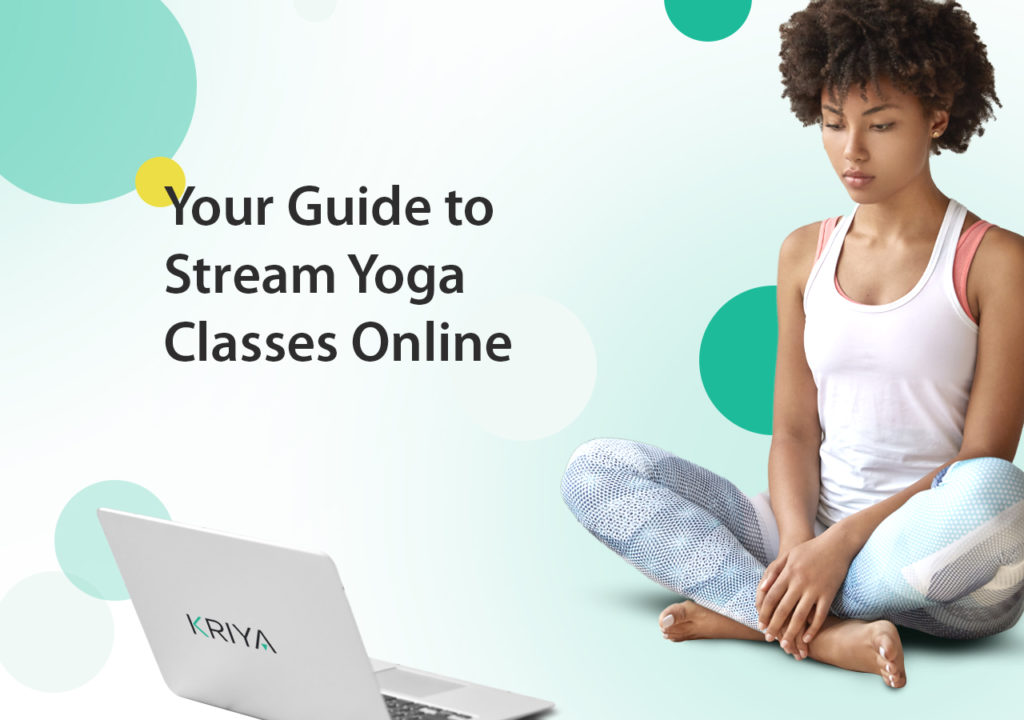 "If you don't Livestream your show you're missing out on a huge opportunity that your competitors are going to pick up on." – Digital Manager, Carolina Herrera
Live streaming has become a trend is fast growing in popularity. There are many well-known businesses and people who have used the new technology and used live streaming as an innovative marketing tool to promote their business.
Beyonce's Coachella performance is the most-watched Youtube live stream event. Similarly, Skydiver Baumgartner set YouTube live view record way back in 2012.
It is reported that about 91 million subscribers will utilize live streaming by 2024 and Live streaming topped 1.1 billion hours in 2019.
After watching a video, 64% of your students are more likely to join your yoga class online. Speaking of Yoga, the three Yoga streaming websites that set the standards for Yoga streaming and created the roadmap for many others to follow are:
YogaGlo: Offers a staggering selection of recorded classes – 1,800 and counting – with one or two new ones added each day.
Yogis Anonymous: Yogis Anonymous is a gift for stay-at-home yogis who prefer the structure of taking classes from the same teachers week after week. This Santa Monica, California-based studio live-streams videos of select classes, most in some form of Vinyasa yoga. In addition to tuning in to live classes, subscribers can browse more than 1,100 prerecorded sessions.
YogaVibes: YogaVibes has cameras in the studios of high-profile teachers all over the country, from Chapel Hill, North Carolina, to Santa Cruz, California. YogaVibes' classes range from 10-minute tune-ups to 2½-hour intensives, and, like YogaGlo, allows searches by body part.
Here is how you can set up a live stream yoga class online according to Quora.
Live Stream vs Recorded Videos
Live streaming refers to online streaming media simultaneously recorded and broadcast in real-time. Non-live media such as video-on-demand, vlogs, and YouTube videos are technically streamed, but not live-streamed and are recorded videos that are uploaded.
Live stream services encompass a wide variety of topics, from social media to video games to professional sports or yoga lessons. Platforms like Facebook, Periscope, Kuaishou, and 17 include the streaming of scheduled promotions and celebrity events as well as streaming between users, as in videotelephony.
User interaction via chat rooms forms a major component of live streaming. Platforms often include the ability to talk to the broadcaster or participate in conversations in chat. Many chat rooms also consist of emotes which is another way to communicate to the live streamer.
See also 5 Ways to Offer More Professional Online Classes as a Yoga Teacher
Live Streaming Yoga Classes Online – Advantages
Live Streaming Yoga classes online get higher engagement because people are drawn to see live real-time footage rather than recorded videos that are edited and become not so authentic. It is found that clients or yoga students love to watch live streaming videos and spend more time hooked to that live performance as compared to traditional recorded videos.
With live videos, audiences are given the opportunity to receive authentic and relatable access to a brand. It's not pre-scripted with multiple takes to get it perfectly right, it's a place where the brand can open up and be more personable with its audience. Also, live streaming Yoga classes online is an interactive platform where you get to listen to your community or students and answer their queries in real-time. With Livestream statistics finding 79% believe live video provides a more authentic interaction with audiences, while 80% of respondents would prefer to watch a live video from a brand than read a blog, and 82% prefer branded live videos to social posts.
Also, Livestream found video quality is the most important factor for 67% of viewers when watching a Livestream broadcast – it's still possible to run a live broadcast on a very little budget. In fact, with the right backdrop and environment, you can run a live broadcast just by using your phone or computer. That's pretty cost-effective when you think of the expenditure that can go into a pre-recorded video campaign.
There are many tools you can use to make good quality videos in minutes along with your own live footage.
Live streaming is a successful ROI as the video is driving brand engagement and sales, with Animoto finding 64% of consumers were influenced in their purchase decision after watching a marketing video on Facebook. Syndacast also found 52% of marketing professionals worldwide name live video as the type of content with the best ROI.
Finally, Live streaming can happen from anywhere at any time, there's no requirement for studio space or recording equipment.
Recorded Videos Advantages
If live-streaming is positive so are recorded videos.
As in a live environment, any unpredictable things can happen when you are live like you can have a bout of cough or you experience certain noise in which makes you look as unprofessional. But in recorded videos, you can edit the clip the way you want and make it fitter for the audience.
In recorded videos, you can go through a proper sequence of your script and video content and have a smooth track of events covered.
If you have a specific sales message you are wanting to deliver, you may need to go for a pre-recorded video.
There are both pros and cons when it comes to live video streaming versus recorded videos, with both proving to be a marketer's delight – Social Media Examiner found 60% of marketers currently use video in their marketing and 73% plan on increasing their use of video.
Live streaming platforms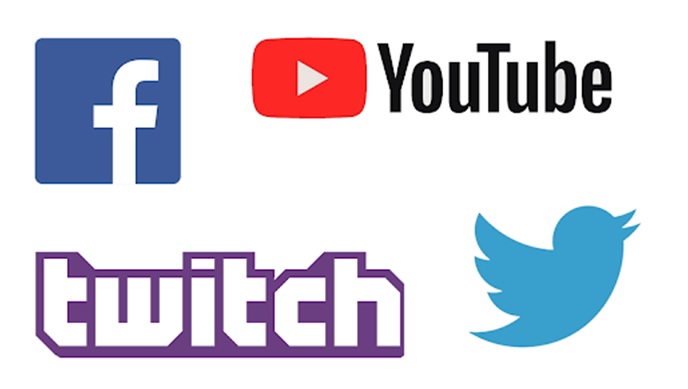 When it comes to the most popular live-streaming platforms, the key players are YouTube, Facebook, Instagram, Twitter, Musical.ly, Verizon, and Twitch. When choosing the best platform to host your live video, it's important to consider the following:
Always host your video on the platform where you already have viewers.
Think about which platforms attract which audiences. So if you were looking to engage with a teen audience, then you would more likely host your video on YouTube, Instagram or Musical.ly as opposed to Facebook or Twitter.
Keep in mind the specific features of a platform. For example, Instagram Live disappears after 24 hours, while on YouTube it will be published to the channel for ongoing viewing.
Promote your live broadcast on various platforms prior to the event so your audience knows when to tune in.
Team up with a personality or influencer who has a proven audience in your desired platform to help spread your message further.
Provide content that gives value to your audience through entertainment, interaction or a resonating message.
Encourage the audience to interact and then engage with their comments.
1. Skype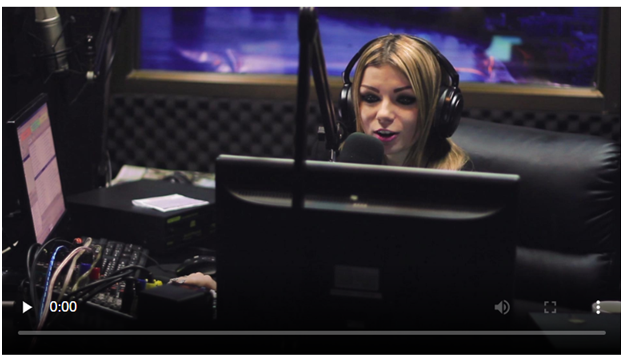 You can even create Skype videos and generate your free unique link with one click, share it with participants and enjoy effortless meetings with Skype.
There are many wonderful Skype features you can use in your video conference like the record your call and save it for later review which helps you focus and engage in your online meeting without any distractions. Record your call for later reviews and note-taking. The recordings are stored for up to 30 days. Also on the go or just didn't have time to prepare for your video meeting, simply turn on the background blur feature and worry less.
You can easily share yoga presentations, yoga classes or in your conference call. Collaborate and review your work in the chat with other yoga teachers or students.
Here is how to stream to YouTube Live from a Skype call
Click here to find more about Skype live streaming
2. Facebook Live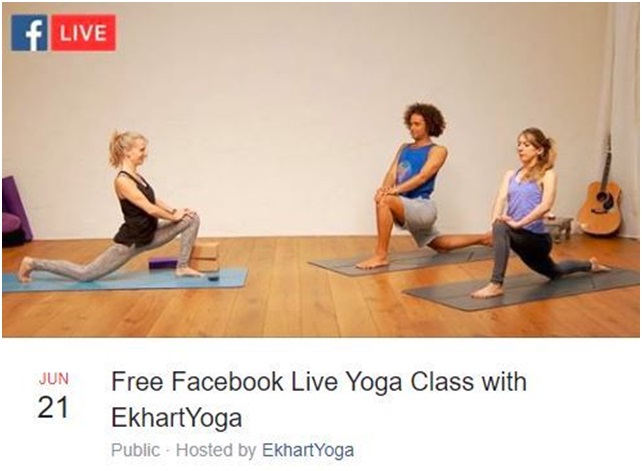 Facebook Live is a feature where a live video on Facebook is immediate, authentic and interactive. Live is the best way to interact with viewers in real-time. Field their burning questions, hear what's on their mind and check out their Live Reactions to gauge how your broadcast is going. Live lets you connect with the people who care most. Your followers can receive notifications when you go live, so they know to tune in to your broadcasts at just the right time. Facebook Live brings your viewers behind-the-scenes in a way that feels different than any other form of media. It gives viewers the opportunity to seamlessly interact with publishers and build a community around video.
You can go Live from your Page with Publishing Tools Publishing Tools is found on the navigation bar, at the top right of your Page.
Or Integrate Live into your broadcast withthe Live API
Or Go Live from your mobile device
3. Youtube Live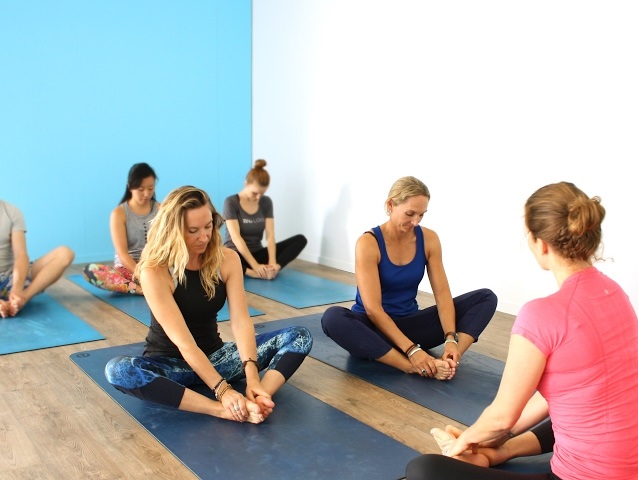 YouTube Live is an easy way to reach your audience in real-time. Whether you're streaming a video yoga class, hosting a live Q&A, or teaching a class, Youtube tools will help you manage your stream and interact with viewers in real-time.
There are a few ways you can live stream on YouTube.
Live streaming via webcam is an easy way to go live without the need for an encoder. Start streaming from your laptop/desktop computer using your webcam.
Streaming on mobile lets you stream from the YouTube app. Note: To be able to live stream on mobile, you need to have at least 1,000 subscribers.
You can make customized videos that are ideal for more advanced live streams.
Also, encoders allow you to capture content, including your desktop, camera, microphone, and more, and send it to YouTube Live to be streamed to all your fans. Encoder streaming is best for live streams that broadcast your yoga class, use external audio/video hardware, involve multiple cameras, etc
Click here to learn as how to live stream with youtube.
4. Google Meet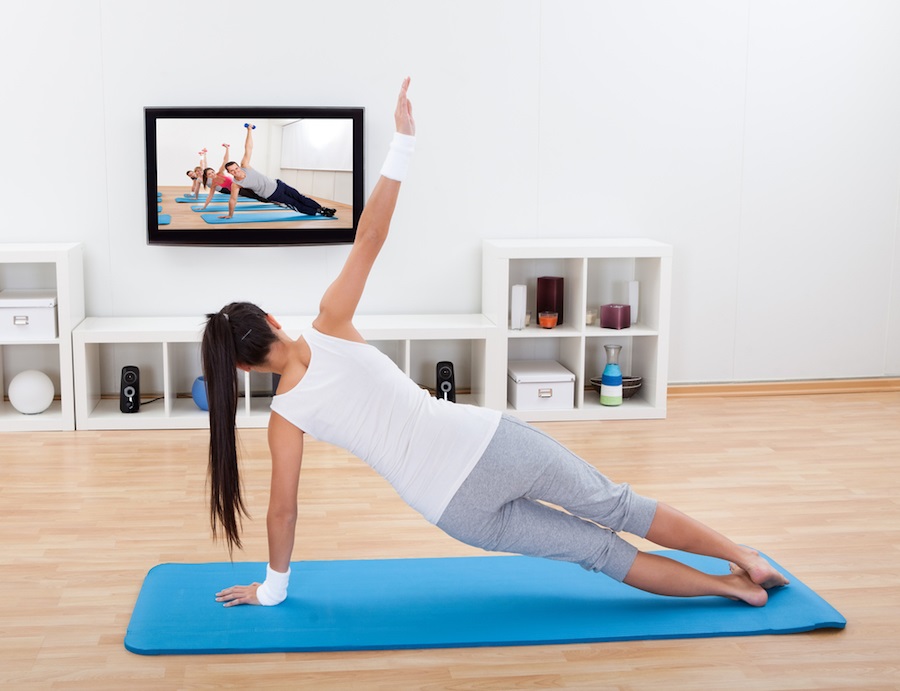 Google Meet is another way of streaming yoga classes online. All you need is a Google Suite or now known as Workspace subscription to use Google Meet. On the basic plan, you can have 100 students online to attend your Google Meet. All your students need to do is turn on their cameras on their mobile or PC or tablet and join your class. You will need to send them the meeting link to all the students who are attending your online class.
This is also a great option for anyone who wants to organize paid classes and needs limited access to the stream.
Click here to know how to use Google Meet for live streaming.
5. Zoom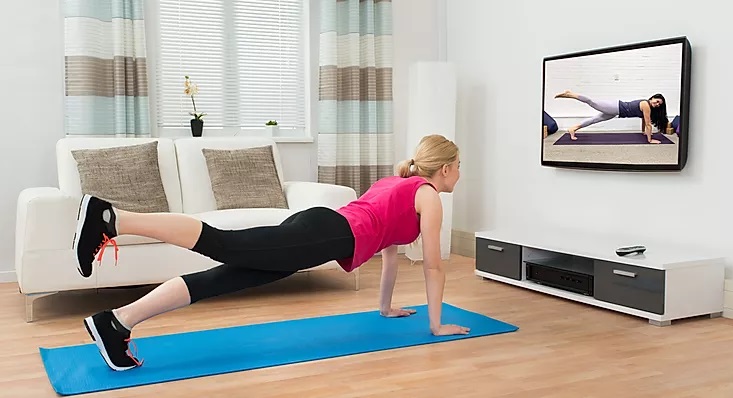 Zoom Video Communications is a remote conferencing services company headquartered in San Jose, California. It provides remote conferencing services that combines video conferencing, online meetings, chat, and mobile collaboration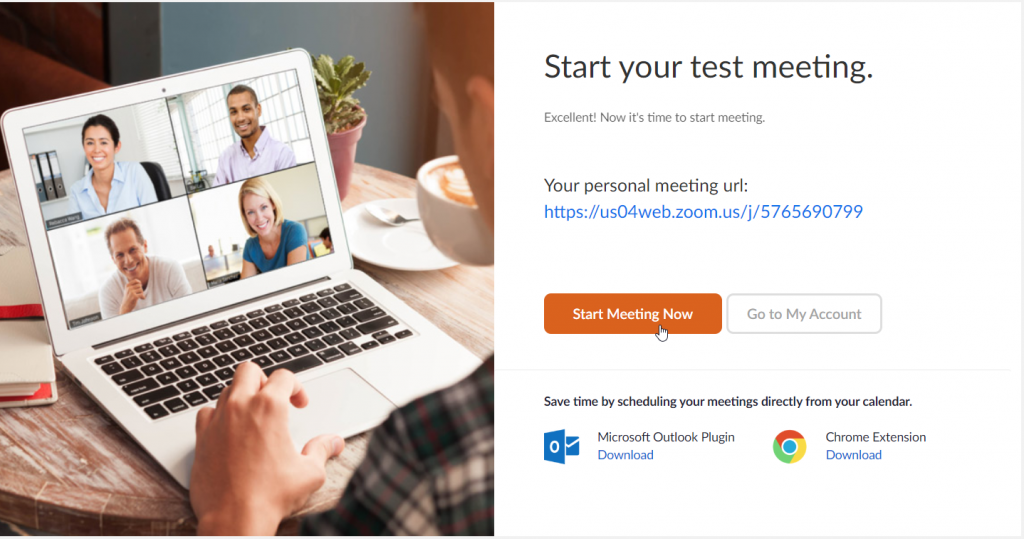 You can use Zoom for live stream a webinar to a custom platform or Meeting live on Facebook to your Facebook timeline or a group or page that you are an admin for. This allows your participants to join via Zoom or viewers to watch and comment on Facebook Live.
First you need to Sign in to the Zoom web portal as an administrator with the privilege to edit account settings. Click Account Management > Account Settings. Toggle the Allow live streaming the meetings under In Meeting (Advanced), and enable Facebook.
Click here to know more about Zoom and how to use it as live stream.
Zoom vs Skype vs YouTube Live vs Facebook Live
Which is best if you compare Zoom vs Skype vs YouTube Live vs Facebook Live'?
The answer is Youtube and Facebook.
Zoom
Skype
YouTube Live
Facebook Live
Can go for Specific Live Content

Best for Webinars and Meetings
Can go for Spontaneous live video content

Best for Webinars and Meetings
Good For Live Streaming Events

Best for Intricate Live Videos
Best for Live Streaming Events

Good for Intricate Live Videos
As far as active users go, Facebook has 1.9 billion per month and YouTube has "only" 1.3 billion. But, Facebook users are not there only for videos, they might be engaging with their friends, checking their news feed, reading articles, visiting pages and groups etc.
Whereas, YouTube users are on the platform mostly to watch on-demand or live videos. That's why, when it comes to video's viewing time, YouTube is still ahead, but not by far.
According to manycam blog on the technical site the first thing you'll notice is that Facebook's settings for live video are much more limiting than on YouTube
On YouTube live you can choose between a wide range of resolutions and bitrates.
On Facebook you can't go above 720p. Although 720p gives you a good video quality for live streaming, it's not the best.
Based on the progress of live streaming and video content in general, it's safe to say that things are going towards higher quality and longer videos. Which means Facebook needs to step up their game. Though, it's understandable that YouTube has better video settings because it's a video platform after all.
On both platforms, it's possible to get stream keys that allow users to use other software for live streaming or tools and create more professional live streams. They also allow users to stream to their own website or anywhere with the embed link. To either Facebook or YouTube, you can stream live videos from your mobile phone, which is essential for spontaneous live streams on the go.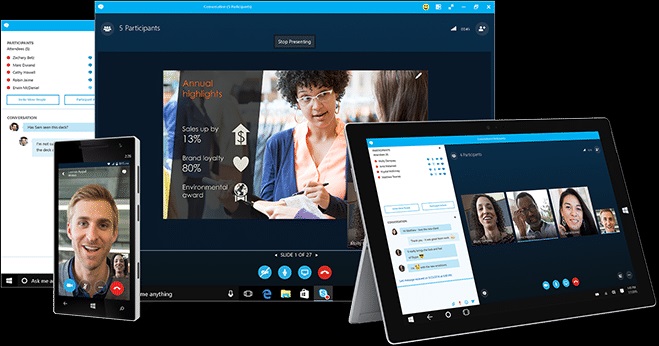 Stream Yoga classes online is a versatile tool that offers audiences a clearer picture of your business.
You can use live video content to offer sneak peeks at upcoming yoga classes, create demonstrations or how-to videos, broadcast an event, or collaborate with social media influencers to amplify your message.
Another popular use to stream Yoga classes online is to host a webinar, where the audience can interact with a presenter, ask questions and dive deep into a specific topic.
Stream Yoga classes online videos act as perfect campaigns to position your brand as an authority in its space, as well as creating an emotional connection with your audience or students. This is a way of demystifying the relationship between your studio brand and customer, creating a more familiar feeling that is the first step on the road to brand loyalty.
The end goal of this digital marketing tactic is to drive sales and increase conversions. To stream yoga classes online gives marketing boosts sales intent amongst your target and before you start you need to have a plan for your live videos. You need to find out what your audience is interested in, and come up with a plan that targets that.
While planning is important, the quality of live video: is it casual, personable quality, and striking the right balance between structure and comfort is key.
The better your strategy is tailored to your audience's needs, the better the response will be. A successful video marketing campaign, especially social media-based streaming has the potential to reach well beyond your network and build your business.
Do I need a special camera or mic or can I just use my laptop?
Facebook, Stripe, YouTube and Zoom all now lets you stream live video directly from your computer. You can broadcast Live from a laptop or desktop now.
In a nutshell
You can start live streaming your Yoga and Pilates classes on any of the platforms above. The process is very similar with either of them once get familiar. I will showcase the steps using our platform KRIYA.
The schedule of classes is already setup and added to your website
Clients pre-pay and pre-book classes the same way (you can create separate pricing plans for online clients)
Open your Class attendance page and see who's booked to come to the studio and online
Create a live streaming url for the class on any of the live streaming channel
Use the [Email] feature on the page to send an email with the live streaming url 5 mins before the Class starts
Clients receive this email, click on the url and join your class from their device