World Most Famous Yoga Teachers For Their Contribution To The Practice Of Yoga In The West
Yoga teachers play a vital role in the field of Yoga. In India Yoga is essentially a spiritual discipline based on an extremely subtle science, which focuses on bringing harmony between mind and body. In the western part of the world Yoga is more of physical exercise.
In the yogic lore, Shiva is seen as the first yogi or Adiyogi, and the first Guru or Adi Guru. Yoga gurus from India introduced yoga to the West following the success of Vivekananda's adaptation of yoga without asanas in the late 19th and early 20th centuries. So the first Hindu teacher to actively advocate and disseminate aspects of yoga, not including asanas, to a western audience was Swami Vivekananda who toured Europe and the United States in 1890.
Now at present, there are hundreds of Yoga teachers in the West as well as in India who are practicing yoga and helping society to stay fit and healthy.
Here are the world's most famous Yoga teachers who are well known for their contribution to the practice of Yoga in the West.
1. BKS Iyengar – Born 1918 – Died 2014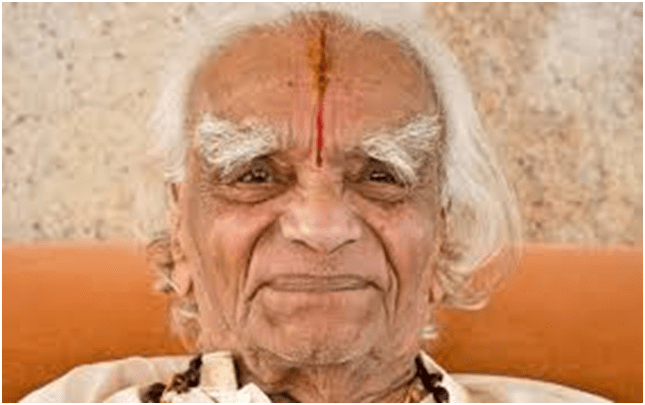 | | | | |
| --- | --- | --- | --- |
| Yoga School | Contribution | Books | Awards |
| Iyengar Yoga School https://bksiyengar.com/ | one of the foremost yoga teachers in the world | Light On Yoga | Padma Shri Padma Bhushan 100 most influential in World By Time Magazine |
Iyengar Yoga has shown and taught how all the eight aspects of Astanga yoga are integrated. His style of teaching yoga which is now being followed by certified teachers has been called "Iyengar Yoga". Iyengar Yoga can be practiced by all. The emphasis is given to precision and alignment in all postures. The use of self-designed props such as wooden gadgets, belts, ropes helps the practitioner to achieve perfection in all the postures. The aspect of "sequencing". An "Iyengar Yoga" practitioner is aware of the sequence in which different groups of asanas have to be performed.
The practice of Iyengar yoga helps anyone to gain good health, mental peace, emotional equanimity, and intellectual clarity. With a healthy body, clear mind, and pure emotions, the practitioner can learn to excel in his chosen career.
2. Krishnamacharya – Born 1888 – Died 1989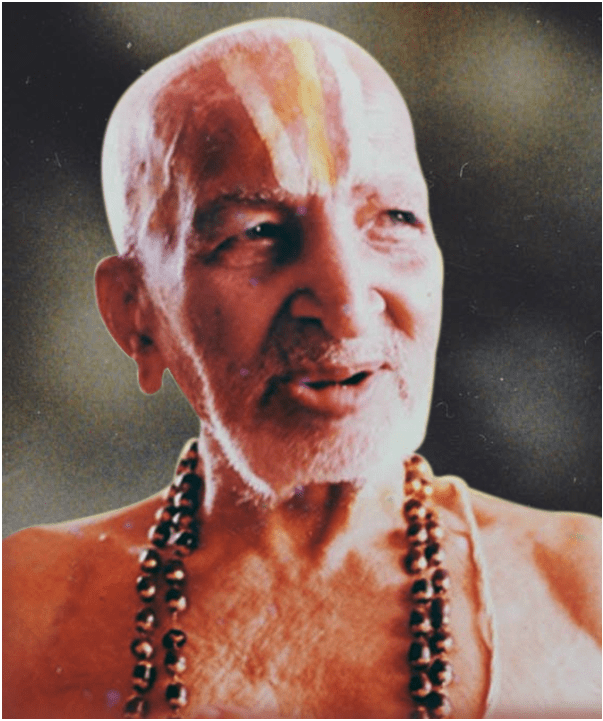 Yoga School
Contribution
Books
Awards
Tirumalai Krishnamacharya Yoga School https://www.kym.org/
Referred to as "the father of modern yoga" for his wide influence on the development of postural yoga. Revived Hatha Yoga.
Yoga Makaranda  Yogaasanagalu
Yoga Rahasy Yogavalli   
PM Award for the contribution of Yoga
He is widely considered as the architect of Vinyāsa, in the sense of combining breathing with movement; the style of yoga he created has come to be called Viniyoga or Vinyasa Krama Yoga. Underlying all of Krishnamacharya's teachings was the principle "Teach what is appropriate for an individual."
While he is revered in other parts of the world as a yogi, in India Krishnamacharya is mainly known as a healer who drew from both ayurvedic and yogic traditions to restore health and well-being to those he treated.
The KYM offers a number of intensives focusing on specific aspects of Yoga such as philosophy, asana, pranayama, meditation, and yoga therapeutics.
3. Dylan Werner – Born 1980
| | | | |
| --- | --- | --- | --- |
| Yoga School | Contribution | Books | Awards |
| Dylan Werner Yoga School https://www.dylanwerneryoga.com/ | He has taught in over 60 countries and more than 400 workshops or events. He is passionate about spreading his love for yoga and helping others in their journey by sharing his journey. | The Illuminated Breath: Transform Your Physical Cognitive & Emotional Well-Being by Harnessing the Science of Ancient Yoga Illuminated Breath | None |
He practices Vinyasa, Power Yoga, and Yin yoga. Dylan Werner has a bigger focus on pranayama and meditation. He has a self-practice of about 30 minutes to 2 hours a day and takes group classes about 3 times a week.
4. Briohny Smyth – Born in Sydney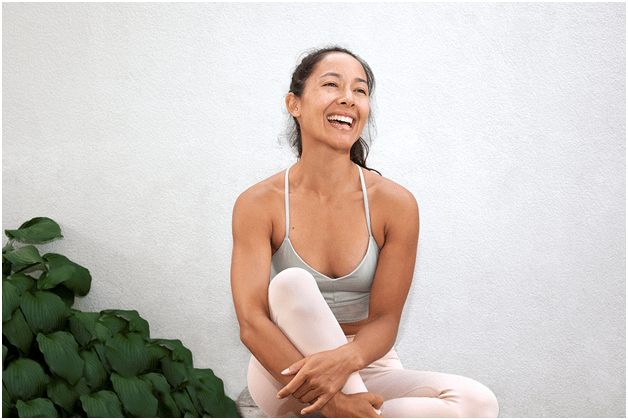 | | | | |
| --- | --- | --- | --- |
| Yoga School | Contribution | Books | Awards |
| Briohny Yoga School https://www.yogawithbriohny.com/ | Signature classes, which blend an invigorating flow with eye-opening alignment instruction. | Inspired Partner Yoga | None |
Briohny brings healing to others through online classes, retreats, and teacher training at Bryce Yoga School, the L.A. community she helped cultivate with fellow yogi Dice. Her main attraction is Vinyasa Yoga.
5. Meghan Currie – Born – 1997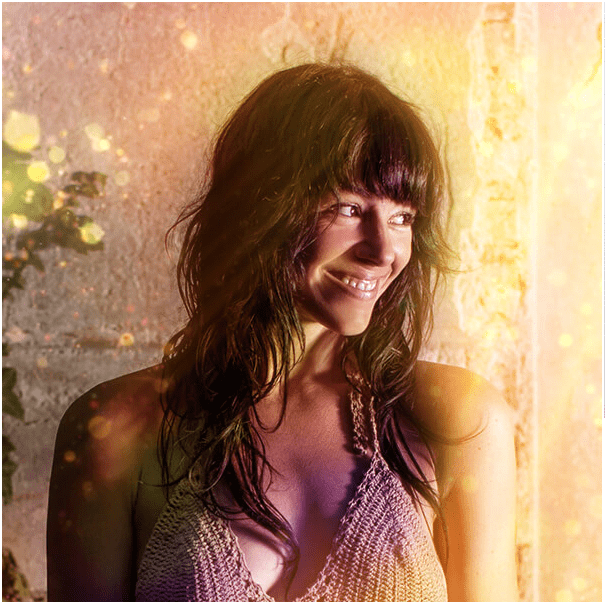 | | | | |
| --- | --- | --- | --- |
| Yoga School | Contribution | Books | Awards |
| Meghan Currie Yoga School https://www.meghancurrieyoga.com/ | Strong, fluid, creative, and playful Meghan's signature Breath Flow Movement style is a slow, deep, liquid-like method that uses breath awareness to deepen one's connections somatically. | NA | None |
Meghan started practicing Ashtanga when she was 19 and living in Costa Rica. After that, she practiced Yin, Vinyasa and studied Anusara. She then mashed all the styles together into her own playful style, using the alignment of Anusara to be strong and safe within the play. She is a very experienced traveling yogi and teaches yoga all over the world in workshops, retreats, and teacher training.
6. Travis Eliot – Born in Texas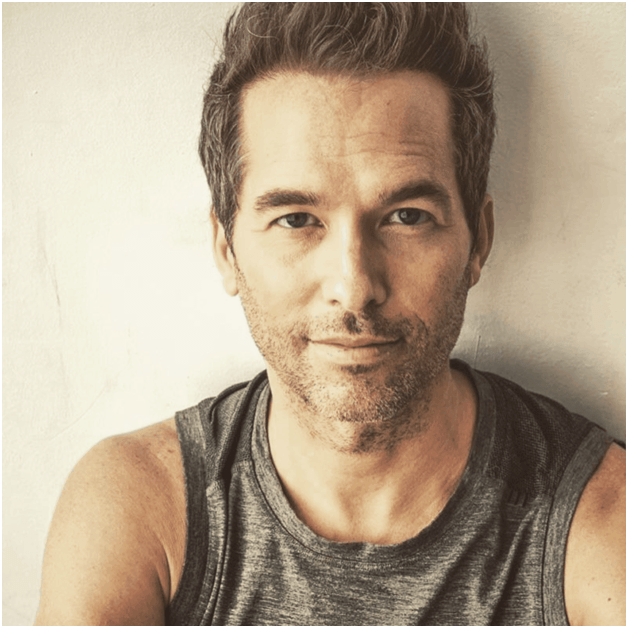 | | | | |
| --- | --- | --- | --- |
| Yoga School | Contribution | Books | Awards |
| Travis Eliot Yoga School https://traviseliot.com/ | Travis is the CEO of Inner Dimension Media—a monthly yoga and meditation streaming service—and director of Holistic Yoga Flow teacher training. He has been featured in several media outlets including Yoga Journal, Mantra, Access Hollywood, and The Huffington Post.    |  The creator of the groundbreaking DVD series The Ultimate Yogi, Travis also co-authored Holistic Yoga Flow: The Path of Practice. His chant album, The Meaning of Soul, debuted at number 3 on the iTunes world music chart. | None |
Travis Eliot, E-RYT 500, is a world-renowned yoga instructor, meditation teacher, kirtan musician, and certified Ayurveda practitioner. He teaches his signature Holistic Yoga Flow classes in Los Angeles and workshops, festivals, and retreats around the world.
7. Seane Corn – Born 1966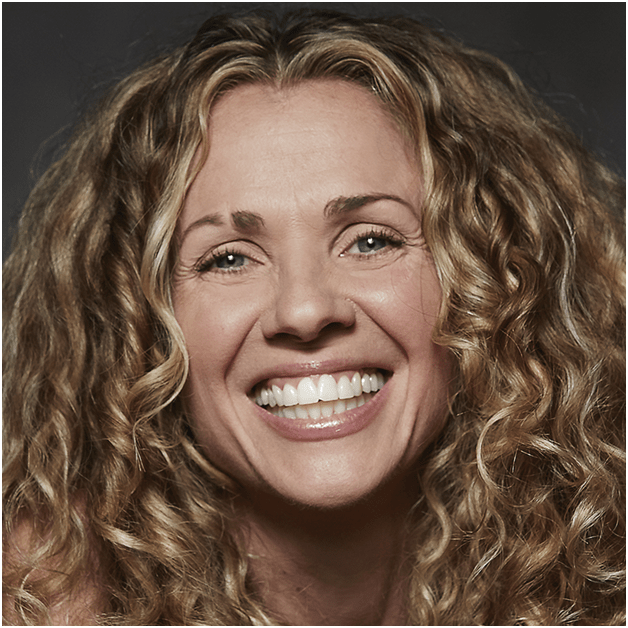 Yoga School
Contribution
Books
Awards
Seane Corn Yoga School https://seanecorn.com/
Seane Corn is an internationally acclaimed yoga teacher and public speaker known for her social activism, impassioned style of teaching, and raw, honest, and inspired self-expression. Over her 25-year teaching career, Seane has created many instructional DVDs, including her groundbreaking series.
Revolution of the Soul: Awaken to Love Through Raw Truth

Radical Healing

Conscious Action

Detox Flow Yoga  
Honored with the "Conscious Humanitarian" award for her efforts in raising funds and awareness around the HIV/AIDS crisis. In 2013 she was honored with "Global Green Millennium Award" for her international outreach efforts and as an acknowledgment to OTM's commitment in creating environmentally sustainable service projects worldwide.
Seane Corn, teacher and co-founder of Off the Mat Into the World, is more into Vinyasa Yoga. Seane is also co-founder of the Seva Challenge Humanitarian Tours, encouraging yoga teachers to get involved in fund and awareness-raising efforts across the globe.
8. Kathryn Budig – Born 1982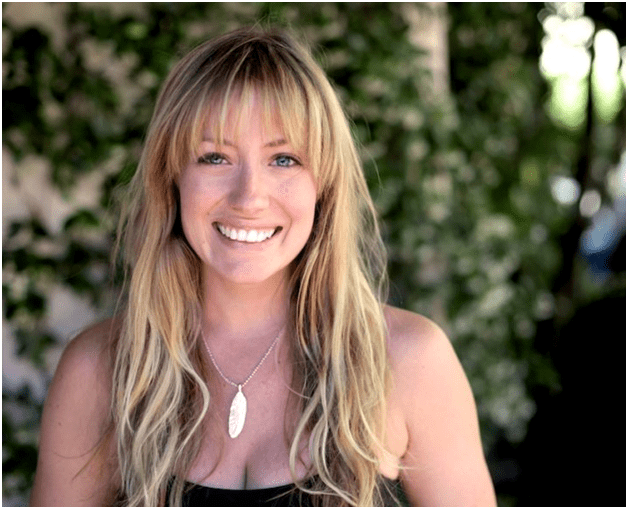 | | | | |
| --- | --- | --- | --- |
| Yoga School | Contribution | Books | Awards |
| Kathryn Budig Yoga School   https://www.kathrynbudig.com/ | Kathryn Budig is an internationally celebrated yoga teacher, author, and co-host of the podcast, Free Cookies. Kathryn is also a budding designer, creating a capsule collection for KiraGrace, Asha Patel Designs and Vapour Beauty. |  She is the creator of the Aim True Yoga DVD, author of The Women's Health Big Book of Yoga, and best-selling Aim True. | None |
Kathryn Budig has been featured in Yoga Journal, Yogi Times, LA Metro, E! Entertainment, and other publications. She is the health expert for Quarterlife.com, a regular contributor to Shine from Yahoo!, writes the column Yogi Chic for Glam.com, and is a teacher writer for Gaiam's Yogamates.com. Her teacher training, grounded in Ashtanga, was at YogaWorks. She teaches creative sequences that make arm balances and inversions accessible to everyone. She is the co-founder of Poses for Paws, which raises money for animal shelters.
9. Adriene Mishler – Born 1984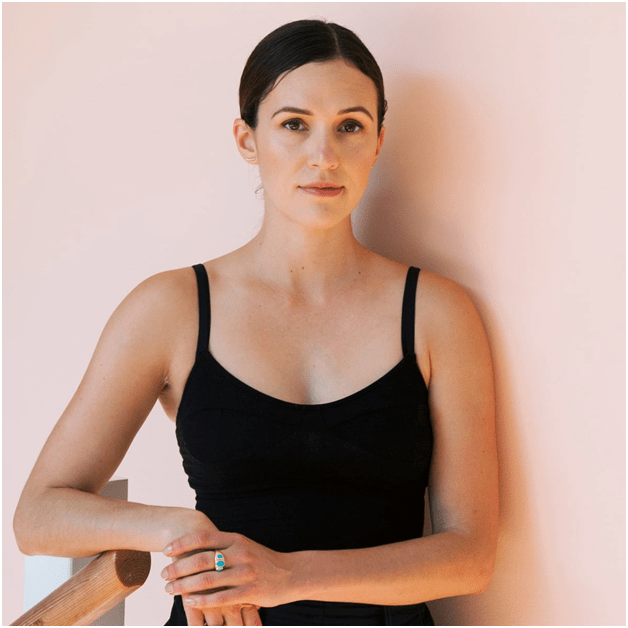 | | | | |
| --- | --- | --- | --- |
| Yoga School | Contribution | Books | Awards |
| Find What Feels Good and Yoga With Adriene Yoga School https://fwfg.com/ https://yogawithadriene.com/ | Adriene Mishler is an international yoga teacher, actress, writer, and entrepreneur. On a mission to make tools for mental, emotional, and physical health accessible for all, she hosts the YouTube channel Yoga With Adriene, an online community of over 9 million subscribers. |  YouTube Channels. | In 2016, she received the Streamy health and well-being prize.   |
Yoga With Adriene provides high-quality practices on yoga and mindfulness at no cost to support and inspire people of all ages, ethnicities, and backgrounds across the globe. YWA was recognized by Google as the most searched workout of 2015 and is practiced in homes, offices, and schools worldwide. 
Adriene is also the co-founder of Find What Feels Good, a subscription app dubbed the first "Netflix For Yoga" providing creative Yoga and yoga lifestyle content across all devices. Adriene helped to create FWFG Kula, a free online social app for both companies and their communities to unite in discussion and find support at no cost. 
10. Geeta Iyengar – Born 1944 – Died 2018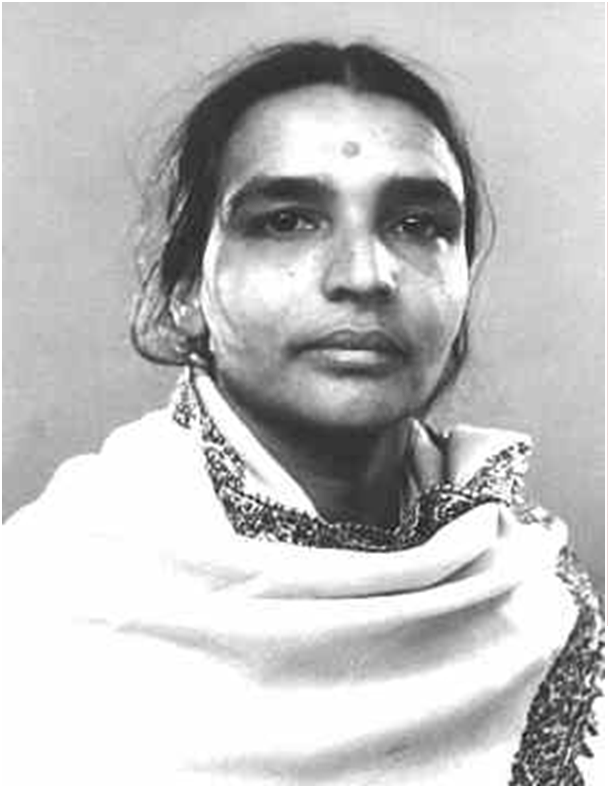 Yoga School
Contribution
Books
Awards
Iyengar Yoga School https://iyengaryoga.org
Geeta Iyengar, the eldest daughter of the founder of the worldwide Iyengar yoga method, Yogacharya B. K. S. Iyengar, was described as "the world's leading female yoga teacher". She was co-director of the Ramamani Iyengar Memorial Yoga Institute (RIMYI) as well as undertaking her own international teaching tours.  
Iyengar Yoga for Motherhood: Safe Practice for Expectant & New Mothers

Striyansathi Yog: Yogatatva.Asane.Pranayam.Dhyandharana

Yoga A Gem For Women    
Prime Minister's award for outstanding contribution to yoga.

 
.Iyengar adapted her father's method of yoga to the specific requirements of women. Specific asanas, pranayama and sequences are given for different stages in a woman's life including menstruation, pregnancy, postpartum, and menopause. Like her father, Iyengar explains how yoga is used as a method to unify the body and mind and strengthen the respiratory system, circulatory system, nervous system, muscles, epidermis, and mind.
11. Sharath Jois – Born 1971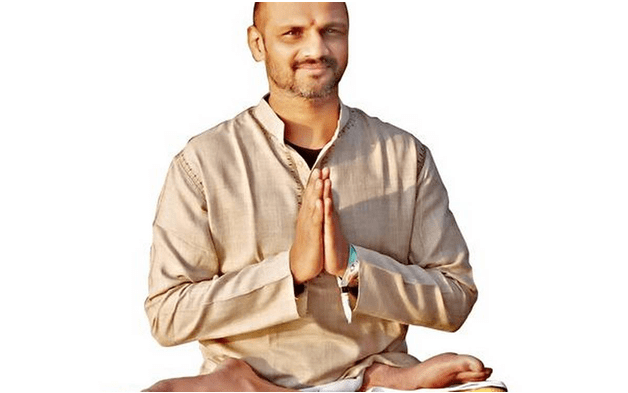 | | | | |
| --- | --- | --- | --- |
| Yoga School | Contribution | Books | Awards |
| Sharath Jois Yoga School https://sharathyogacentre.com/ | He is a teacher, practitioner, and lineage holder (param guru) of Ashtanga Yoga, in the tradition of his grandfather K. Pattabhi Jois. He is the director of the K. Pattabhi Jois Ashtanga Yoga Institute (KPJAYI) in Mysore, India. Sharath has communicated with schools and advocated for the inclusion of yoga into the curriculum. University of Virginia campus has a traditional Mysore program run by a KPJAYI authorized teacher.     | Ashtanga Yoga Anusthana | Uttarkashi honoree bestowed the title of Mahayogi Guru  Mysore Yoga honoree bestowed title of Paramaguru.  |
In attempts to continue the yoga lineage, he holds a teachers' course in the summer for authorized and certified practitioners to ensure the Ashtanga method is being taught in the spirit of the tradition and with respect to the lineage of yoga gurus who have kept the practice alive – Rama Mohan Brahmachari, T. Krishnamacharya and his grandfather.
12. Bernie Clark – Born 1953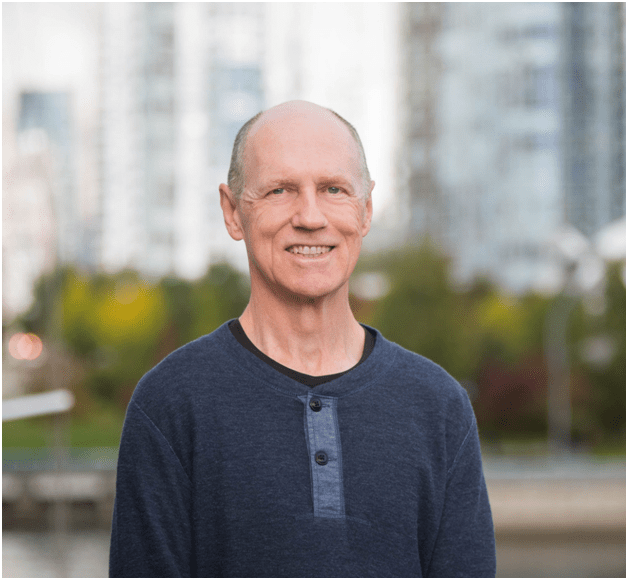 Yoga School
Contribution
Books
Awards
Yin Yoga School https://yinyoga.com/
Bernie is a yoga teacher and educator offering classes, teacher training, and workshops in Vancouver, Canada.
Bernie's yoga practice encompasses the hard, yang-styles, such as Ashtanga and Power Yoga, and the softer, yin-styles, as exemplified in Yin Yoga.   
Your Body Your yoga

The Complete Guide to Yin Yoga

From the Gita to the Grail: Exploring Yoga Stories  

Western Myths  
None
Bernie Clark is a Registered Yoga Teacher (RYT) with Yoga Alliance, which acknowledges the completion of a yoga teacher training with an approved and active Registered Yoga School (RYS).
13. T. K. V. Desikachar – Born 1938 – Died 2016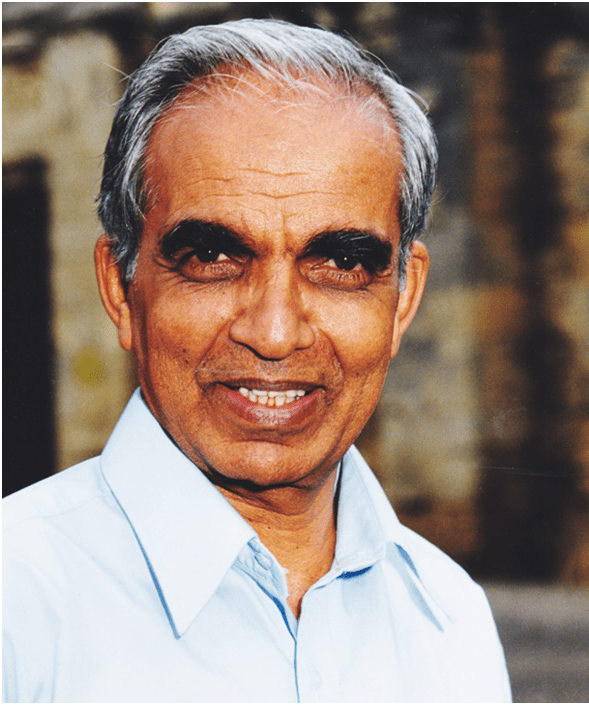 Yoga School
Contribution
Books
Awards
KYM Yoga School https://www.kym.org/
In 1976 Desikachar and A. G. Mohan founded the Krishnamacharya Yoga Mandiram (KYM), a yoga therapy clinic and yoga center in Madras, India, as a non-profit public charitable trust.  
Under Desikachar's leadership, it offered teacher training and individual instruction in asana, pranayama, meditation, yoga philosophy, and Vedic chanting.
It conducted research into the impact of yoga on people suffering from schizophrenia, diabetes, asthma, and depression.  
The heart of yoga    
None  
Desikachar developed Viniyoga a term from the Yoga Sutras of Patanjali. This approach is claimed to be holistic and aligned with the Yoga Sutras.
14. Carrie Owerko – Born NA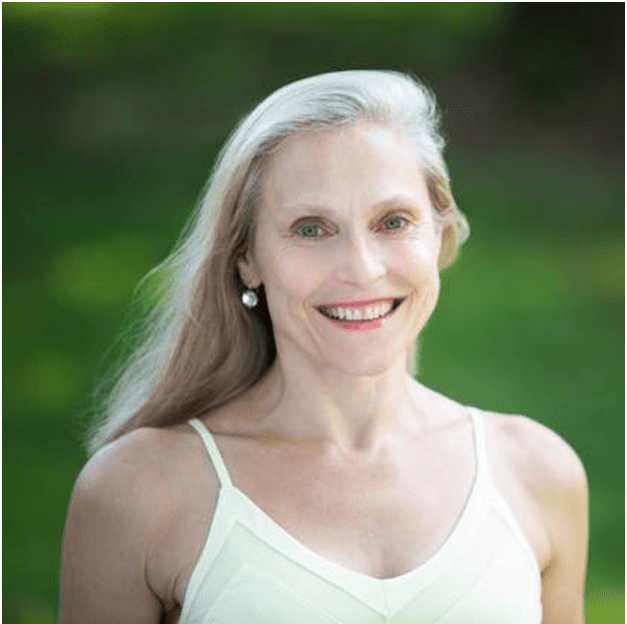 | | | | |
| --- | --- | --- | --- |
| Yoga School | Contribution | Books | Awards |
| Carrie Yoga School http://www.carrieowerko.com/ | She holds a Senior Intermediate Iyengar teaching credential, is a certified Yoga Therapist (C-IAYT) and Functional Range Conditioning Mobility Specialist (FRCms), and continues her studies with the Iyengar family by traveling to India on a regular basis, as well as with continuous and in-depth studies with her yoga teacher, Patricia Walden. | Yoga Point plus Process     | None   |
Curiosity, openness, and affection are of the utmost importance in her approach to Iyengar Yoga, as is the integration of science, yoga philosophy, and the poetic imagination in the yoga practice.
15. Vanda Scaravelli – Born 1908 – Died 1999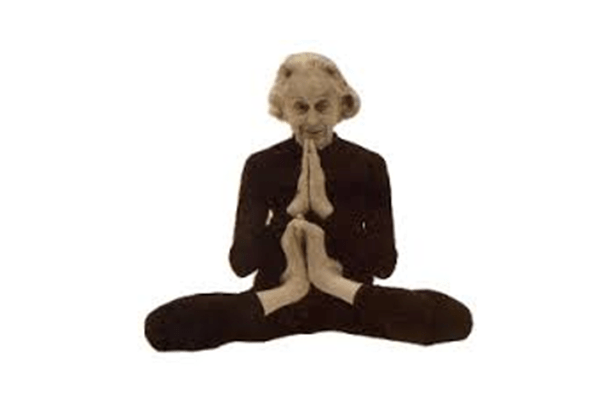 | | | | |
| --- | --- | --- | --- |
| Yoga School | Contribution | Books | Awards |
| Scaravelli Inspired Yoga School https://www.catherineannisyoga.co.uk/ | Her contribution to the practice of yoga in the West. She learned yoga as an early student of two of Tirumalai Krishnamacharya's pupils, B. K. S. Iyengar who taught her the asanas, and T. K. V. Desikachar who taught her pranayama (yoga breathing). | Awakening the spine | Nonw |
Her style of yoga was developed with the help of her long-term student, the yoga teacher Diane Long.
16. Maty Ezraty – Born 1963 – Died 2019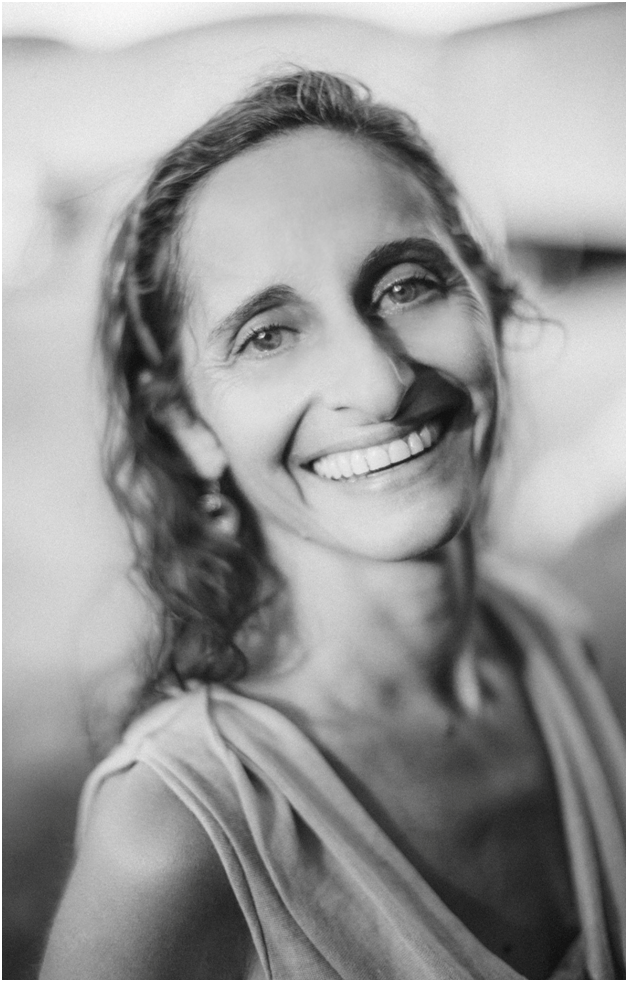 Yoga School
Contribution
Books
Awards
Yoga works Yoga School https://www.yogaworks.com/
Ms. Ezraty co-founded YogaWorks in 1987 in a studio in Santa Monica, Calif., and developed it with Mr. Miller, her partner in life and in business.
They helped move yoga into the mainstream, offering more than 120 classes per week to more than 700 students per day.  
NA
None
Ms. Ezraty practiced Ashtanga yoga, a slow, intense system of choreographed sequences in which each movement is linked to an inhale or an exhale. A colleague, Lisa Walford, introduced her to Iyengar school that is equally intense but focused on precision and alignment.
17. Chelsey Korus – Born 1984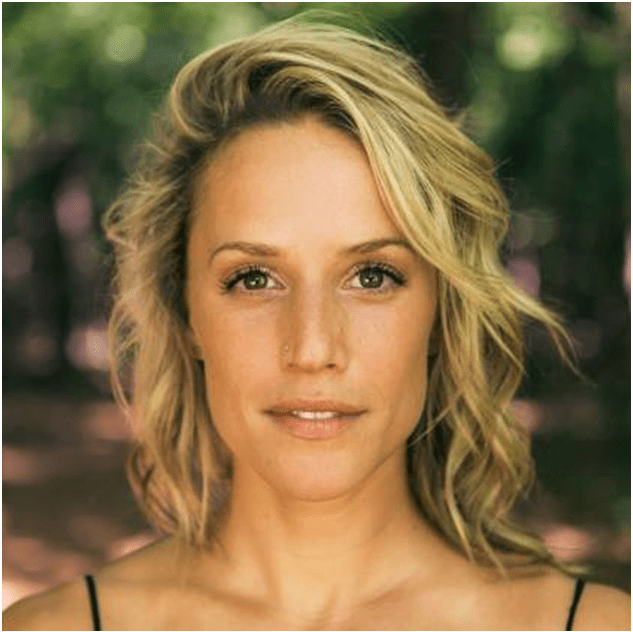 Yoga School
Contribution
Books
Awards
Chelsey Yoga School https://www.chelseykorus.com/
Chelsey Korus is one of the wellness world's foremost teachers and philosophers.
She's been featured in PopSugar, Prevention Magazine, Yoga Journal, Women's Fitness, Mantra Magazine, Fitness Magazine, Shape, is an Adidas athlete, Wanderlust headliner, and leading teacher on Yoga International.
NA
None
She's been teaching yoga since the age of 15 and has been an avid life-long learner in numerous movement practices, including Anusara, Power Vinyasa, Ashtanga, Acro, as well as martial arts, free form dance, and ballet.
18. Esther Ekhart – Born 1972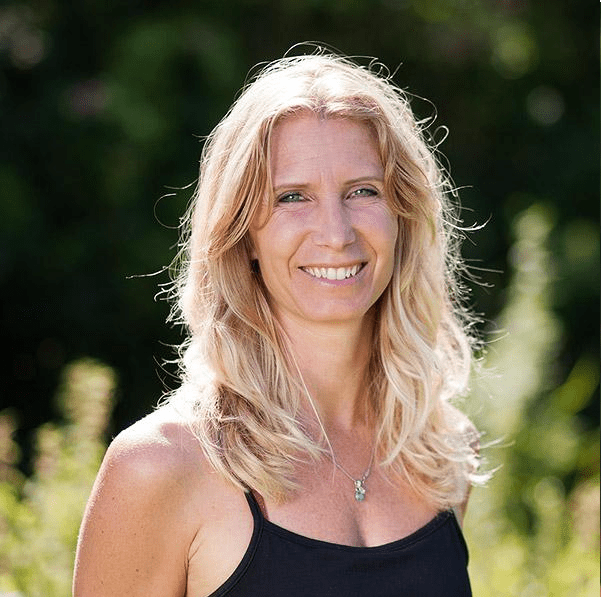 Yoga School
Contribution
Books
Awards
Ekhart Yoga School https://www.ekhartyoga.com/
Esther, the founder of EkhartYoga, has been teaching Hatha, Vinyasa, and Yin yoga for over 20 years.
Her knowledge and practical down-to-earth teaching has inspired thousands of yogis all over the world.
NA
None
Esther loves teaching dynamic styles of yoga-like Hatha or Vinyasa Flow, focusing on strength, stability, and fitness – as well as slower practices such as Yin yoga and Meditation that allow one to get to know themselves better.
All of the teachers have a great contribution to yoga and yoga practices. There is a never-ending process as learning is always new. This gives all of the aspiring yoga teachers and yoga students a motivational sense to do practice Yoga and make this world a healthier place to live.