Yoga With Adriene – The Best Free Classes for Breath, Weight Loss and Stretch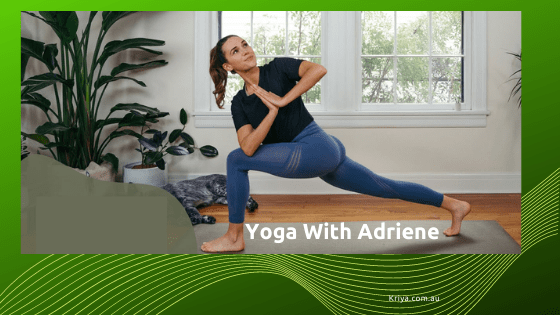 With 9 million subscribers and hundreds of thousands more watching free weekly videos, Yoga with Adriene is a social media sensation – The Guardian
Yoga with Adriene is the most popular You Tube Channel that teaches Yoga to one and all across the globe. If you aren't yet familiar with Adriene then she is a beautiful woman of 33 year old whose Yoga videos are most watched. Some of the best known yoga with Adriene videos are "Yoga Morning Fresh", "7-Minute Bedtime Yoga" and more. It's quite simple to find her. All you need is to search "yoga" on Google, and Adriene dominates. In 2015 Yoga with Adriene was the most searched term. What's more you can learn yoga from her for free at home, in your office or any where you feel comfortable at.
What Does Yoga With Adriene Provide?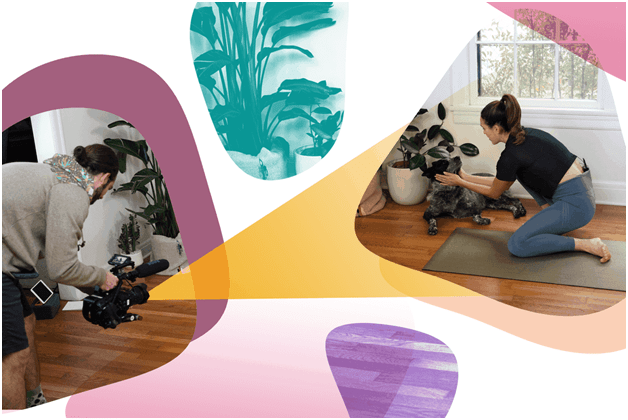 Being an international Yoga teacher she provides high-quality practices on yoga and mindfulness at no cost to support and inspire people of all ages, ethnicities, and backgrounds across the globe.
Adriene is also the co-founder of Find What Feels Good, a subscription app dubbed the first "Netflix For Yoga" providing creative Yoga and yoga lifestyle content across all devices. Adriene helped to create FWFG Kula, a free online social app for both companies and their communities to unite in discussion and find support at no cost. 
Where Does Adriene Teach Yoga?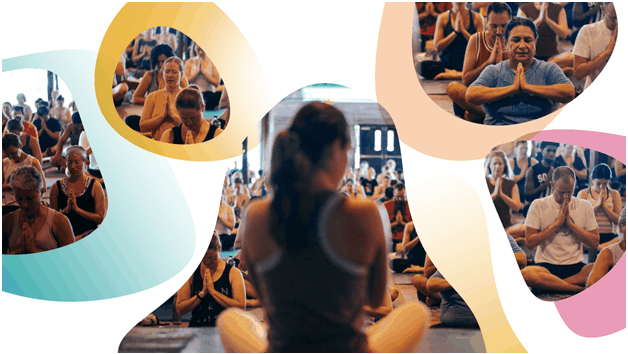 Adriene Mishler or yoga with Adriene as popularly known teaches yoga online. She has the largest live yoga class and can be found teaching alone in front of her camera at home in Austin, Texas. According to her website, Adriene combines studies of traditional yoga with developmental movement, storytelling, and mindfulness application for the modern-day. Her approach to guiding regular self-care embodies playfulness, wisdom, and humor that breaks barriers amidst wellness culture and encourages all shapes and personalities to the mat. She was certified in Austin, TX, and has gained extended training from master teachers across the United States for over 15 years.
With a professional theater background, Adriene has worked in television, voiceover, film, and dance. She is co-owner of Practice Yoga Austin studio and a regular contributor for magazines and blogs on topics of wellness and the arts. She has been recognized as one of the 100 most influential people in Health and Fitness two years in a row and has traveled to host live community events in yoga, meditation, and self-care all across the globe.
What Are Popular Adriene Classes That You Can Join Free Online?
Here are few of the most popular Adriene yoga class to join free:
1. Yoga with Adriene – Breath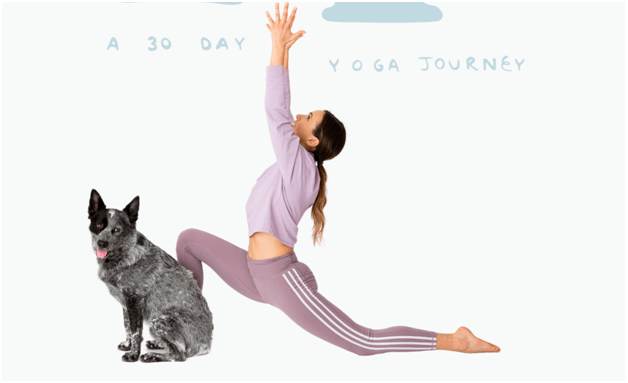 This breath yoga exercises are best for beginners as well as professionals. This yoga with Adriene class is full month or 30 days of Conscious Breath and all free to learn.
All you need is to visit here and fill a short form where you need to fill your name or email to receive instructions on how to begin. Also comes along the free manual is a "social sticker"to show your commitment and share the invitation with loved ones
You get an invitation to yoga with Adriene FREE community platform, to connect and gain support from people all over the world and a downloadable BREATH calendar
Also you can find the BREATH videos on the Yoga With Adriene YouTube channel at 12:00 am Central Standard Time
2. Yoga with Adriene – Stretch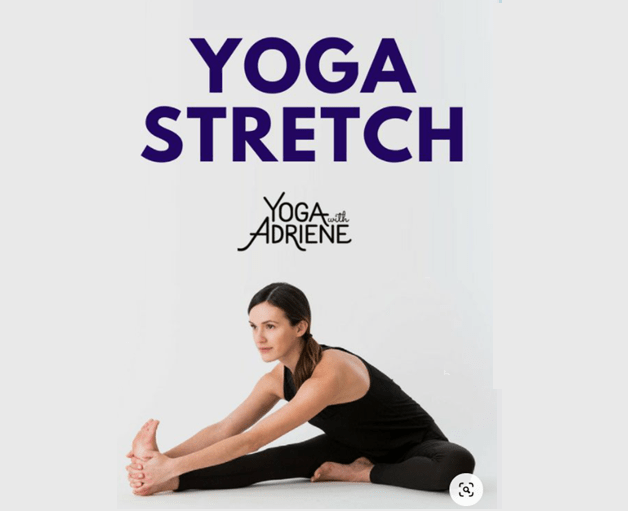 If you are suffering from anxiety, stress, or otherwise want to keep your body fit, yoga with the Adriene stretch program is another 30 days of yoga class. This 20 min practice is great for the body and fantastic for your mental health and wealth too. Awaken the spine, stretch your muscles, gain body awareness. Working with conscious breath, this sequence is excellent for post-workout or for those feeling sore a little anxious.

3. Yoga with Adriene – Beginners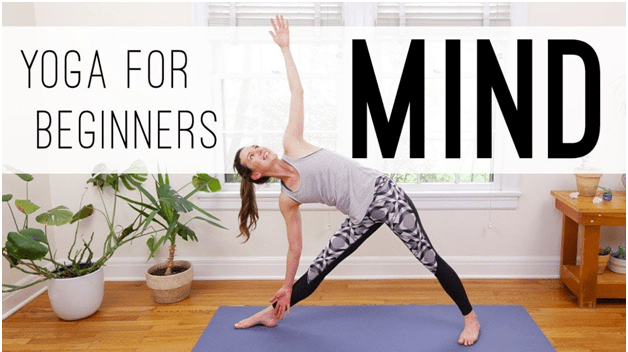 Beginners are more curious to learn yoga and often don't know where to begin. Adriene makes things easier for Beginners. She takes 7 days to 30 days or more yoga for beginner's class online all free. What she wants beginners is to practice and only practice yoga to learn more and more. Besides fitness in concern she wil teach you yoga asanas to keep your body aligned and cultivate deep listening.
From basics to a full time beginner course this is great chance to learn yoga as a student or as a teacher.

4. Yoga with Adriene – Weight Loss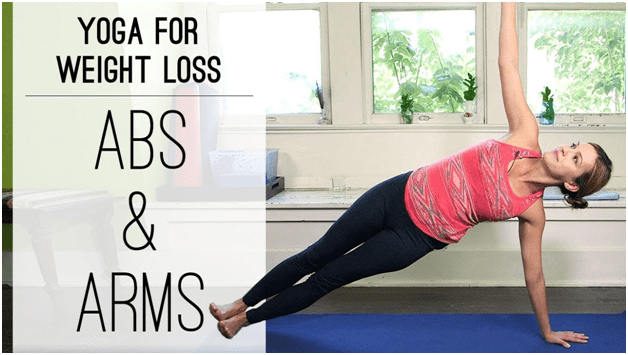 For those who want to take out the extra pounds from their body the weight loss program of Adriene is a great series of yoga to learn.
There are many yoga asanas or poses for a weight loss program like the Yang Yoga styles, including Hatha/Vinyasa, Kundalini, and Power Yoga, are increasingly popular weight loss choices for their more dynamic and physically vigorous flows. These styles can challenge your heart rate, improve your strength, balance, coordination, flexibility and leave you sweating on your mat. Some studios are even incorporating weights and more HIIT-style methods into their classes. In contrast, Adriene teaches simple yoga practices for weight loss.
Check out her weight loss videos here

5. Yoga with Adriene – 30 Days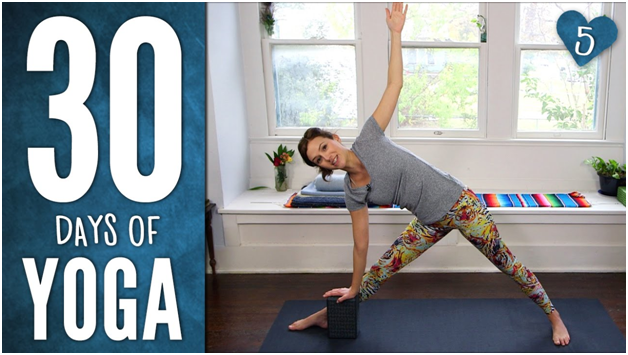 Most of the yoga sessions are of 30 days. It's up to you to decide which one you want to take. The 30 days yoga series are according to the yoga students and what you are expecting in a yoga session.
These 30 days of yoga sessions are guided video practices released daily. These series are available for free on YouTube, and contain 30 (or 31) videos at 15-45 minutes in length. If you sign up on the website, you'll also receive a daily message to supplement the practice of the day. Some of the yoga Beginning in January 2015, Adriene released 30 Days of Yoga, 30 Days of Yoga Camp, and Yoga Revolution and many others such 30 days series.
Find here which 30 days of yoga is best in 2021

6. Yoga with Adriene – Morning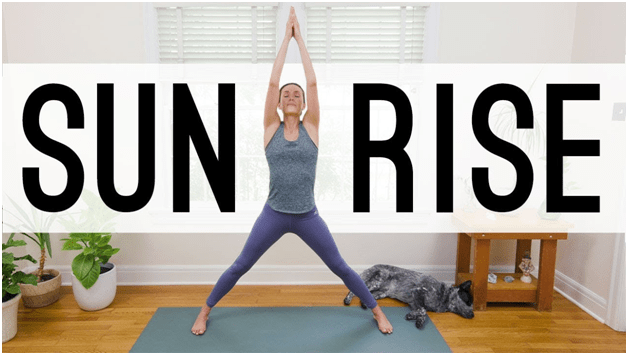 Morning is the best time to do yoga. Adriene has for you 5 minutes to 30 minutes free morning yoga class. Practicing yoga in the morning eases your body and builds energy for the whole day. You are taught breathing exercises, asanas like Pranayama, meditation to awaken your mind energy, and other stretch yoga to feel good and move on throughout the day
Find here best yoga morning routine to add to your calendar
7. Yoga with Adriene – Night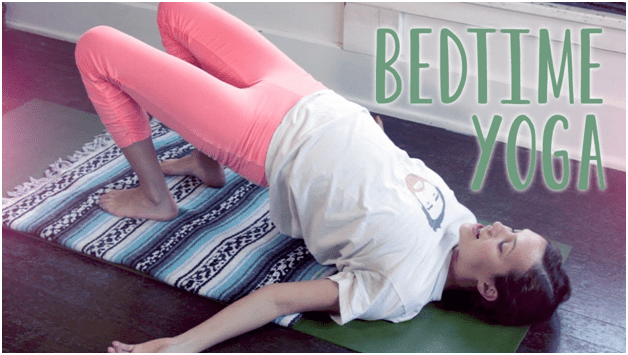 When you come home after work and feel tired night yoga series are great to watch and practice. There are 7 to 10 minutes short sessions to bring back your energy level. You fell feel stress-free and all your worries and tensions will vanish. The body will be relaxed for a good night's sleep. Adriene also calls this Wind down yoga for you to feel at ease with your body.

8. Yoga with Adriene – Back pain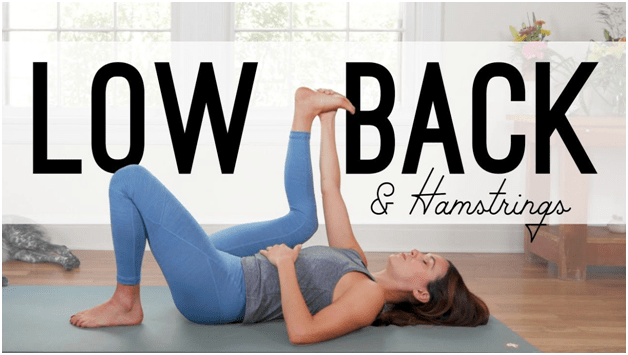 Be it upper back or lower back pain, the yoga series from Adriene will give you comfort. These yoga sequences again like all the above yoga series are free to watch and do yoga. There are videos on Yoga For Your Back, Yoga for Lower Back Pain, and Yoga for Upper Back Pain. All the poses are wonderful and easy to learn. These assist and help you in healing and offer preventive care. Adriene advises practicing this sequence regularly for a happy spine.
How To Watch Yoga With Adriene?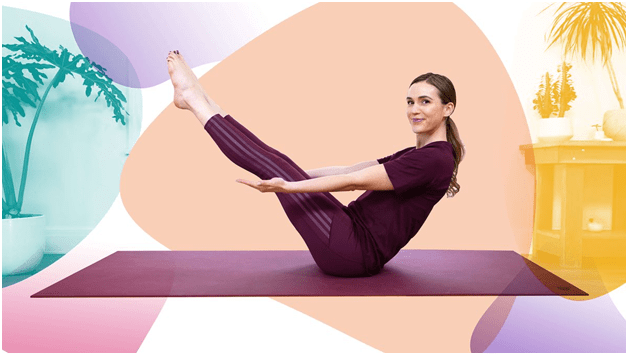 To watch yoga with Adriene you can do so free on you tube
You won't find any full yoga workouts on Netflix, but that service does offer documentaries and dramas that tangentially touch on yoga. You can also find lots of good yoga podcasts online.
Amazon Prime offers 45-minute video designed for beginners
Download her app from app store on your mobile and learn yoga. This app is free as well as offers a subscription service. Known as Find what feels good is also her streaming service which you have to pay to learn yoga though some sessions are free to learn.
There are various TV shows also where she has her presence too.
Interested to join then visit here.