Best POS System For Yoga Studios, Pilates, And Fitness Studios
POS system means points for sale in business and financial jargon. POS system for yoga studios, Pilates, and Fitness studios make your life simple and help your business prosper. With new technological innovations, day by day POS system is fast becoming the choice of many businesses worldwide. Adopting the right type of POS system for yoga studios provides you all in one solution to a multitude of everyday issues that you as a yoga studio owner face. The perfect POS system accurately collects and records data, allowing you to find how your studio business is functioning and how you can improve it.
What Does POS System Do?
Process your sales transations
Provide you with real time data and reports
Automate your manual tasks of inventories, booking classes, manage your yoga studio employees, students and billings
Saves your time
Improves small businessess
Find here reasons as to why the POS system is an important part of your business
Square For Yoga And Pilates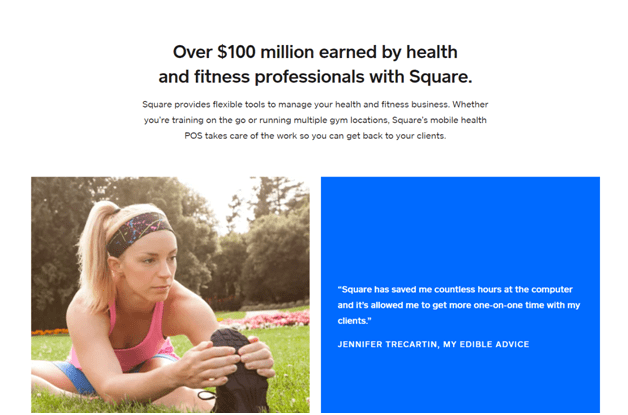 Square is one of the most popular POS system for yoga studios, pilates and fitness studios. You can customize Square for Yoga and Pilates and add tools to help your business grow right from managing team members or adding devices and locations, all from one place. Some of the best features of Square:
Accept payments remotely with invoices.
Take payments over the phone right from your computer.
Schedule and manage team members with Team Management software.
Sell at the counter, on the go or online, so you never miss a sale
Add a synced online store, no coding required.
Sell through Instagram and Facebook with a few taps.
Offer pickup, local delivery and shipping.
Manage your entire business from one place.
Square for yoga and pilates calls their POS system as health point of sale where you need to connect the hardware that works for you to start accepting credit and debit cards straight away. There are two types of POS:
Ring up anywhere which is Square Reader. Best for a gym POS system even on mobile you get Square Reader for chip cards. Plug it into your smartphone or tablet to accept credit and debit cards securely.
The other is Ring up in style where you transform your iPad into a point of sale with Square Stand, or streamline your countertop with Square Register, our fully-integrated, two-screen POS and payments system.
Also, you can download the free Square Point of Sale app. This is paired with the powerful Square Reader, it gives you a secure, integrated payment system so you can focus on your clients and your business. Square POS easily syncs with your favorite yoga booking system apps.
Square Point of Sale software is free to use – there are no setup fees or monthly fees. Only pay when you take a payment. Only charge processing rate 1.9% Per tap or insert on Square Reader and Square Stand and processing rate 1.6% Per tap or insert on Square Terminal and Square Register.
Best POS System
There are hundreds of POS systems for yoga studios, pilates, and fitness studios. The best POS system is the combination of software and hardware that is used to centralize business management. Also, that helps you make data-driven business decisions to help increase your sales.
Here are below are few best POS systems for Yoga studios favored by many small and big Yoga business owners.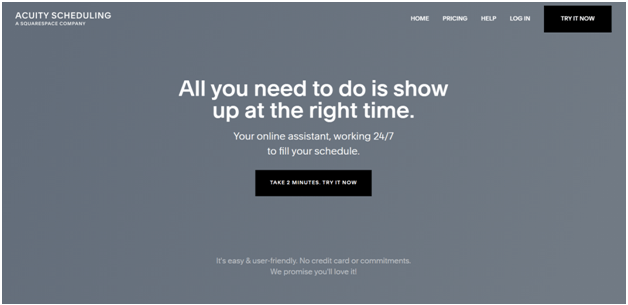 Acuity Scheduling is popular yoga studio POS business software. The software isn't used only by yoga studios. Virtually any appoint-based business can benefit from Acuity Scheduling. Those include spas, salons, gyms, other fitness studios.
Although, the system does have a specific focus on yoga studios, calling itself "the all-in-one appointment scheduling app that is here to help clear your mind so that you can be fully present in the moment."
Standout features of Acuity Scheduling include:
The unique feature of Acuity is the ability for Yoga studios is to book sessions on their social media site. You can integrate Acuity with Facebook or another social site and embed a booking button directly on your business's social home page.
Their POS system can be easily customized. You can download their app or use it directly from their website. As a small business, there is the free plan with 7-day free trial and a start-up plan of $15 per month.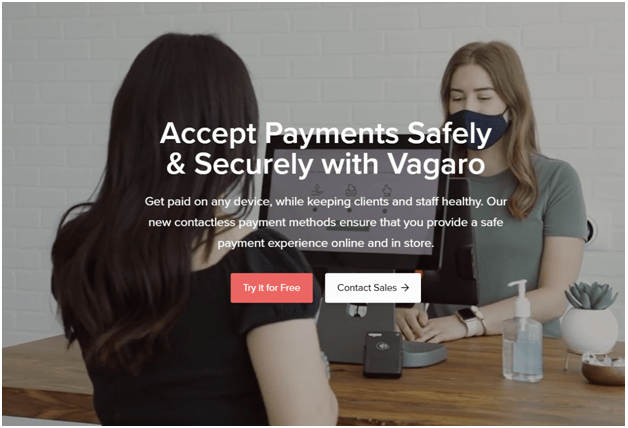 Vagaro is another best POS system with friendly appointment booking and scheduling features.
Vagaro is a great system to help you stream live yoga classes over the internet. You can sell more classes and sessions with trainers if you offer membership discounts, package deals, and training workshops. Like Acuity Vagaro also has an app or use the POS through their website. With 30 day free trial the start up plan is $25 per month.
Vagaro wirelessly connects to your iOS and Android devices and accepts chip cards, magnetic stripe cards and contactless/NFC-enabled mobile phone payments like Apple Pay.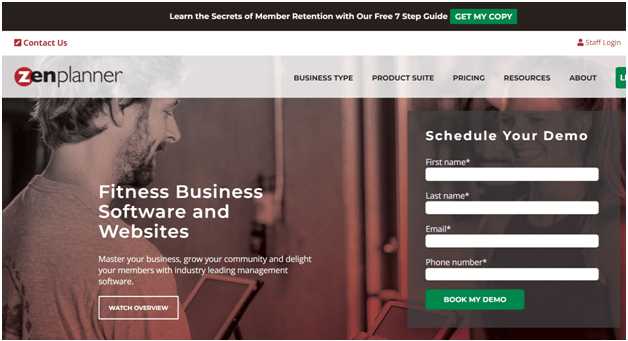 Zen Planner developed the system to streamline nearly every aspect of yoga studio management. The company even claims that the majority of yoga studio owners see annual revenue growth increases as high as 20% once they adopt the software.
Even if you want to sell products in addition to offering Pilates or Yoga classes and other services. If customers want to purchase yoga pants, yoga mats, or any other product the studio sells, Zen Planner facilitates and streamlines the process.
After 15 day free trial their software is $117 per month.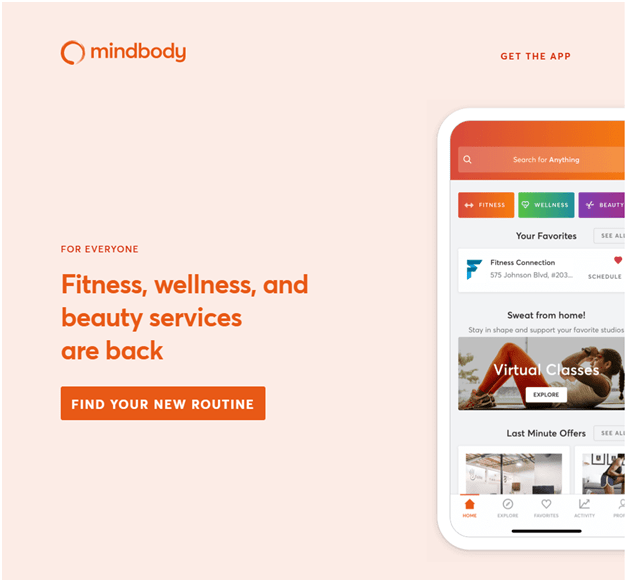 Mindbody is well known POS for a yoga studios and fitness classes. Like the above POS systems, you can download their mobile app or create an account on their website with your yoga studio
Their powerful POS features allow you to expedite the checkout process and you can easily monitor studio performance by providing detailed reporting around everything from revenue and bookings to payroll and inventory. There is no free trial offered by Mindbody and the start-up plan is $159 per month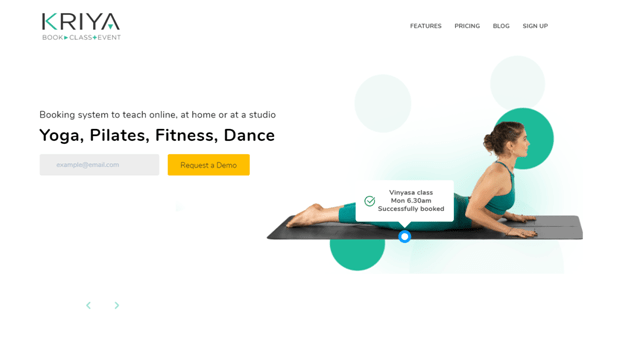 KRIYA is another fast-growing booking software that is integrated with Stripe. Recently they have launched their mobile application which has lots of unique features making them outstanding from the whole bunch of other popular booking systems.
After 15 days of free trial, you can start using their membership which is diversified according to your requirement and needs.
iPad iPhone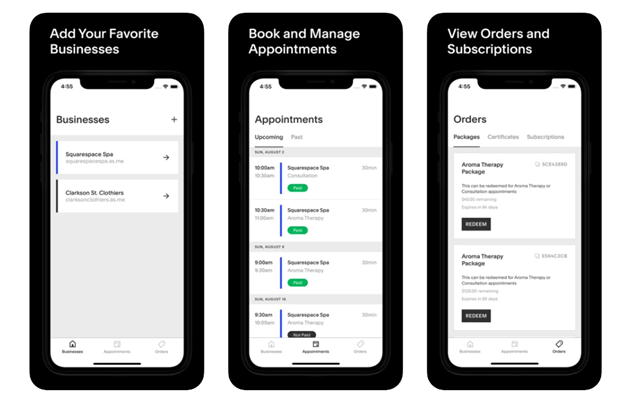 Best POS systems have their own apps to download from Apple store for iPhone and iPad. The POS app is specifically designed for use on Apple's iPad or iPhone. They offer user-friendly interface, and relatively affordable setup and maintenance costs making POS systems an appealing choice for many businesses that work on Apple devices.
With such POS system you save your time from many of the manual tasks and otherwise overall management of your studio business. You can integrate your payment with Apple Pay too.
Mobile
Like iPad and iPhone the POS systems have app for mobile smartphones especially Android phones.
These apps are free to download from the Google Play store. POS on mobile is a great advantage especially when you use a cloud-based POS system. A cloud-based POS system stores its data stored on the Internet, which means that it can be accessed anytime, anywhere. This is great for small business owners.
Mobile POS system will give you new sales and payment channels like eCommerce and e-wallet options.
As today cashless payment is preferred mobile POS systems are more in demand.
Stripe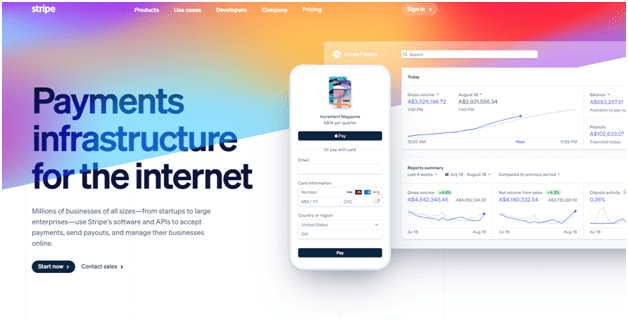 Stripe is certified to the highest industry standards and has obtained regulatory licenses around the world.
According to the Stripe website they have hundreds of their users who are using Stripe and APIs to accept payments, send payouts and manage their business online. They also help companies beat fraud, send invoices, issue virtual and physical cards, get financing, manage business spend and much more. Stripes offer 135 plus currencies in their POS software.
Best Stripe Features Include
Data security and encryption
Siloed infrastructure for the storage, encryption, decryption and transmission of card data.
Regulatory licenses worldwide
Secure Dashboard access
Secure access with granular permissions, two-step authentication, and U2F keys.
Fast, predictable payouts to your bank accounts
Control payout timing
Opt to receive transfers on a rolling basis, weekly, or monthly.
Get unified payouts across all the different payment methods and currencies you accept.
Like-for-like settlement
In select regions, get paid out in your preferred currencies.
See upcoming payouts, expected deposit dates, payout history, and more in the Dashboard.
Financial reconciliation and reporting
View reports across all the different payment methods and currencies you accept.
Every deposit is tagged with a transfer report detailing the exact transactions and fees it contains.
Automatically sync Stripe data with QuickBooks, NetSuite, or other accounting platforms.
24×7 phone, chat, and email support
Programmatically respond to disputes and upload evidence using the Disputes API.
Submit evidence to card networks directly through Stripe—no need to manually fax paperwork.
Get Stripa iOS and Android Dashboard apps to Track payments on the go and get notifications.
KRIYA POS System Allow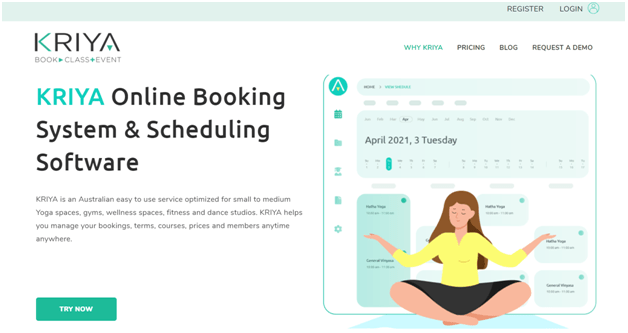 KRIYA POS system is one of the best software for local and small business owners. KRIYA pos system allows Stripe Payment.
KRIYA integrates with Stripe to process online credit cards. Meaning, when your clients pay online using their credit cards to purchase a Pass or Membership we process the payment using 'Stripe' and the money is then sent into your bank account.
Connecting your KRIYA Account with Stripe is an easy and simple process.
All you need is to Log into your KRIYA Account
Go to Settings – > Main Settings, scroll down, and click the yellow button [Connect to Stripe]
You will ask to confirm.
Follow the steps to create a new Stripe Account or log in to your existing one.
Note that Stripe connect charges a fixed fee and a percentage of the transaction each time you accept a credit or debit card payment.
The price is the same for all cards, including American Express. You don't pay anything for failed charges. Also note that Fees include GST.
For Visa, Mastercard and American Express KRIYA charges are 1.95% + 30¢ for domestic cards 2.9% + 30¢ for International cards.
You can choose the payment method of your choice: Cash, Credit Card, EFTPOS or Bank Transfer if accepted by you.
In case you are using Square then tap box on walk-ins, the same way you would continue to accept cash. Click here to find more about KRIYA