From Birth To Death The Power Of Mantras In Yoga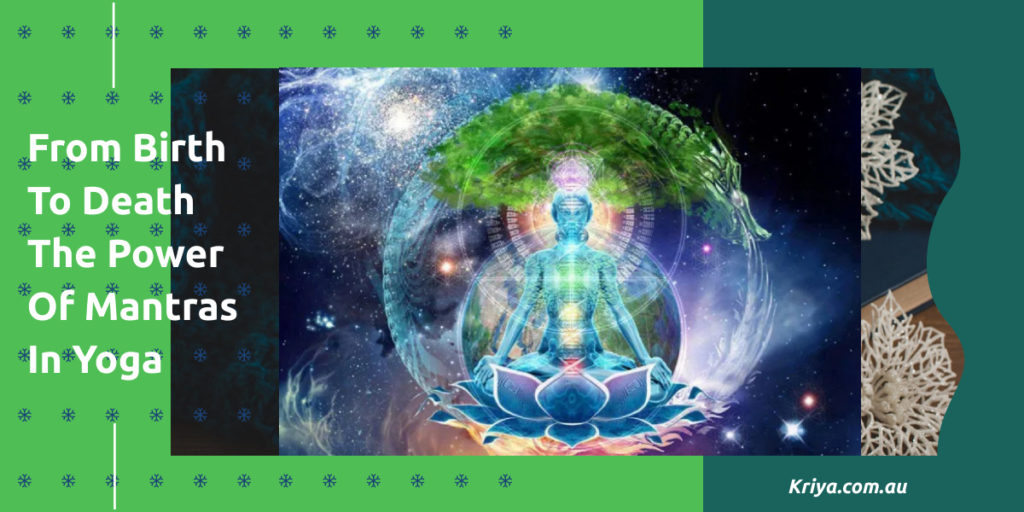 Mantra dispels the fear of death and leads one fearlessly to the other shore of life —Swami Rama
As the new year is fast approaching, I thought to write this post as I want every human being to grow spiritually in the coming year and follow the path of that yoga which makes you at peace to live a happy life, and when the time comes you die with grace.
Let me share with you two such incidents that reflect the power of Mantras in yoga:
Recently I visited a hospital and the chaos in the emergency room was like a hell. I call it hell, because as we read in the Puranas, the types of hells and how souls suffer according to their karma, a similar state can be witnessed at this hospital. People were screaming in pain and many were dying. Amidst it was a soul who was all quiet experiencing the near-death approaching her silently.
I came out of the ward and begin to think that among so many people lying here why this particular soul is all calm and in peace. I at once got the answer to it. It was the power of mantras. As she had been doing mantras all her life now when her vital organs are failing she is all calm and ready to accept what is coming in future.
The second incident is about a yogi who used to do lots of yoga but never performed any mantras in yoga. Time passed and he died. According to some of his bad karmas, he was sent to hell and became a ghost. But as he always performed yoga he had some energy consciousness that led him to holy places in India and he wandered here and there. One day another yogi who had attained masters in meditation and was a spiritual guru was passing by on his daily routine.
This ghost saw him and followed him. Because the yogi who was a master in spiritualism and had attained a high level of his consciousness doing meditation saw him and asked why are you following me. He told the whole story about his past life and said he wants Moksha. The spiritual guru uttered a powerful mantra and asked him to come to his place to listen to this mantra daily.
The ghost came to the yogi's house and when all people gathered for meditation he listened to the mantras daily without fail. A month passed and he was nowhere to be seen at the yogi's house. People asked where did the ghost go. The holy sage replied, merely listening to mantras with full state of attention or Dhayana has lifted him so powerfully that he was released as a ghost and now has got a new birth.
So this is the power of mantras in Yoga.
Can you chant mantra together at a yoga class in COVID times? Find the answer here.
What is Mantra?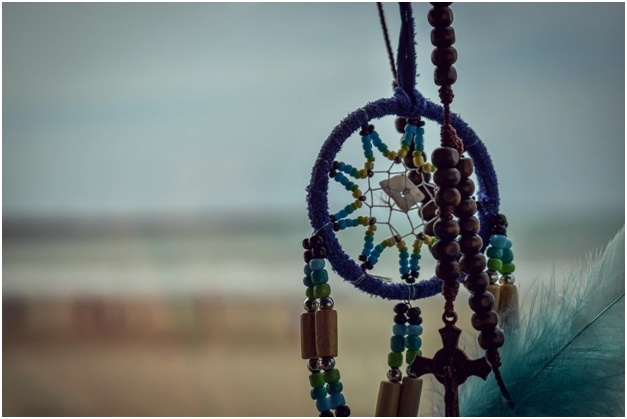 Though the word Mantra comes from Hindu Scriptures in India specially the holy Vedas, in layman terms Mantra is a set of words, or a sound or a group of words in Sanskrit, English, Hindi, or any language that acts as a very powerful medium to get connected with the divine energy and to bring happiness in one's life.
In India and in many other countries right from a mothers womb to the birth of the child and in all life's activities be it wedding or any things else, till grave or funeral Mantras are uttered. This means not a single religious activity could be accomplished without the incantation of sacred Mantras.
This is because Mantras help your soul get connected with the supreme power or the creator of beings and to seek HIS blessings. Mantras act as a divine prayer to heal, to forgive, to love, to nourish, and to attain salvation after death.
Regular chanting of mantras makes you fearless, bold and takes away your anger, stress, and depression. As the chanting takes one to a higher level of consciousness your life becomes happy, contended and you lastly lead to a graceful death at the end of your life.
Mantra chanting is also called as Japa by many religions in India in which a mantra is repeated, silently or out loud, as the practitioner moves a string of beads (or mala) through their fingers.
Yoga classes where Mantra in Yoga is practiced
Not all yoga classes have Mantra sessions. If you are interested in yoga classes where Mantra in yoga is practiced then you can join the following Yoga classes
Prenatal yoga – Here are few of the mantras practiced at Prenatal yoga classes
Kundalini Yoga – Here are the mantras found at these classes
Zen Yoga- Here find Zen yoga Mantras
Hatha Yoga- Here find Hatha Yoga Mantras
Chanting of mantras at yoga classes also entirely depends on the yoga teacher and yoga studio. Many yoga teachers always started with OM mantra and end also with this mantra.
Popular Mantras in Yoga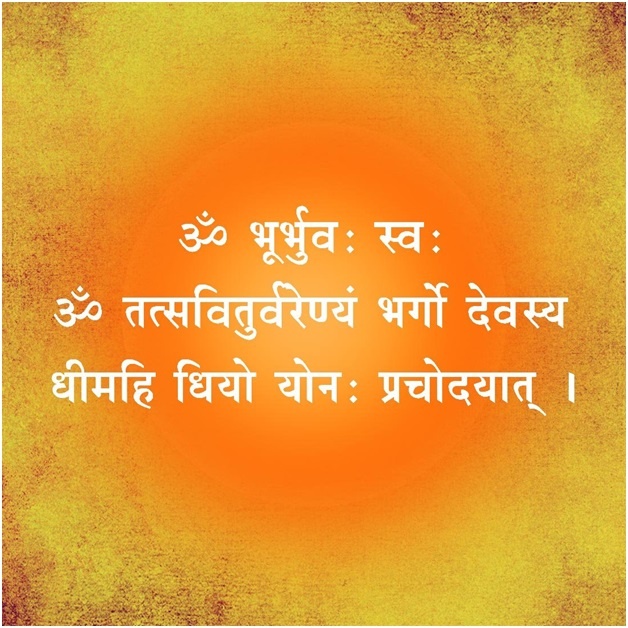 There are many popular mantras in yoga class. Some of the common ones are:
Om
Om namah shivaya
Om mani padme hum
Gayatri Mantra
Mahamrityunjaya Mantra
Ganesha Mantra
Ma Laxmi Mantra
Ma Durga Mantra
Kuber Mantra
Sarawati Mantra
Navkar Mantra
Shani Mantra
Surya Mantra
And many others
How to practice Mantra?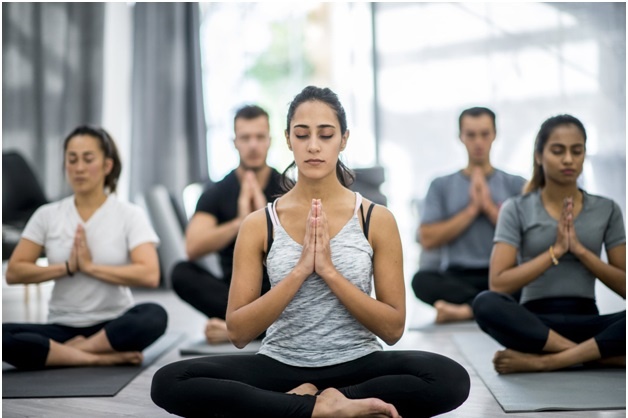 To practice any mantra you need to follow only one rule: Practice
Yes, practice and practice. The more you practice any mantra daily with consistency the more you will rise yourself and your soul to a high level of consciousness.
At many yoga studios, the yoga teachers recommend beginning by lying down or sitting in a comfortable position and silently repeat the mantra, with a proper breathing technique that is once on the inhalation, once on the exhalation.
Besides teaching you to pronounce a mantra perfectly, a yoga teacher knows which mantra you need.
Then when you are ready with the mantra words sit on a yoga mat and chant the mantra slowly. Rember to ask your yoga teacher the meaning of the mantra. Because merely chanting the mantras will have no effect unless you chant by knowing the exact meaning and pronunciation.
Now synchronise the chant with the rhythm of your breath with your eyes closed focusing on the meaning of mantras
Breathe deep and slow and don't be rigid. Its all about relaxing your body and mind.
When thoughts or feelings enter your mind, try to simply notice them, and then return to silently reciting the mantra.
Set aside 10 to 20 minutes a day to practice and soon you will see the transformation in yourself that will help you realize the Power of Mantras in Yoga.
Hope you all will make this resolution in 2021 to do mantras or join a mantra class in yoga and gain benefit from this yogic Kriya.
We at KRIYA Booking Software wish each and everyone a very peaceful and healthy New Year!