Brilliant Yoga Studio Décor Ideas and Tips to Create Ambiance for a Yoga Class
This weekend I visited an Ayurvedic centre in India to have my full body massage (Abhanyangam as they call) and to take a single day body rejuvenating yoga workshop. From outside it just looked like a small space in an old two storey house. But when I pushed open the glass door and stepped in, I was amazed the way they had their studio set up. Though the front desk or reception counter was just in front of the main door but adjacent (where actually the studio was) was just awesome.
In one corner of the yoga room they had a tall idol of  Dhanvantri (the Ayurvedic Master) all decked in gold and silver adornments. There was a lamp lit in front of this idol which glowed the glittery used in the décor and rest of the lights were all dim in the room. Below the idol on the pedestal they had a small water fountain with lotus at his feet. Also on the left side of the idol there was the yoga sequence displayed on a pin-board. On the other corner of the room they had a small couch woven with beautiful linen and cushions. There was a small table near it having a decorative clock.
The walls of the room were having soothing wall paper with motifs and designs.  Rest of the yoga studio was empty, had more than four windows that opened up for ventilation and the area was lit by natural sunlight. The flooring had yoga mats all lined up neatly.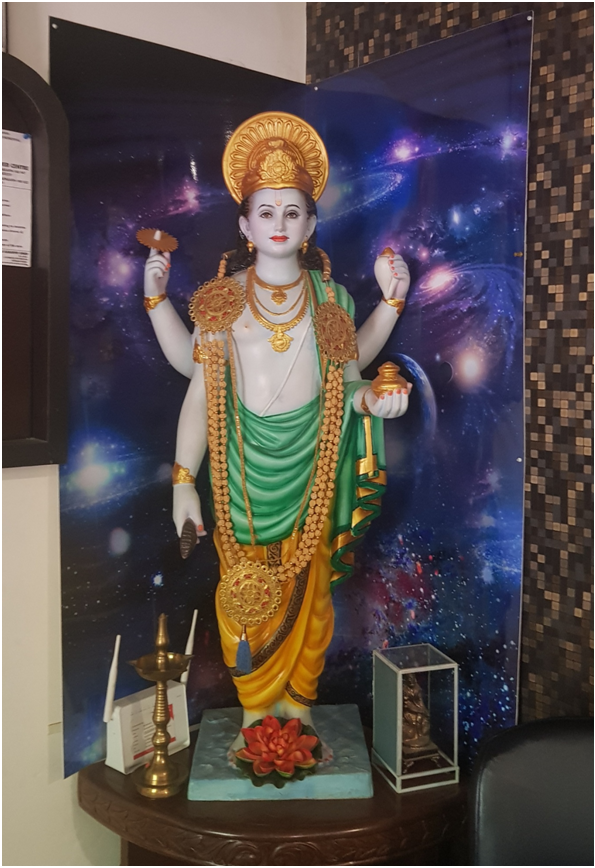 Outside on the backside of the space they had a small garden with chairs and tables to sit and relax to enjoy some yoga tea or just to have fun after a yoga class.
Really liked the settings of this yoga studio so I asked the owner and instructor how she decorated such a lovely studio. Her answer amazed me when she told all the things that she had as décor in the rooms were either refurbished one or she had created on their own. Moreover they didn't called any home décor advisor but had taken the creative ideas from the yoga teachers involved in this centre. On asking her more about the yoga studio décor (as she has experience of more than 22 years as a yoga instructor she gave me the following tips to keep in mind when thinking of decorating your yoga studio which I thought to share with you.
Size of your Yoga space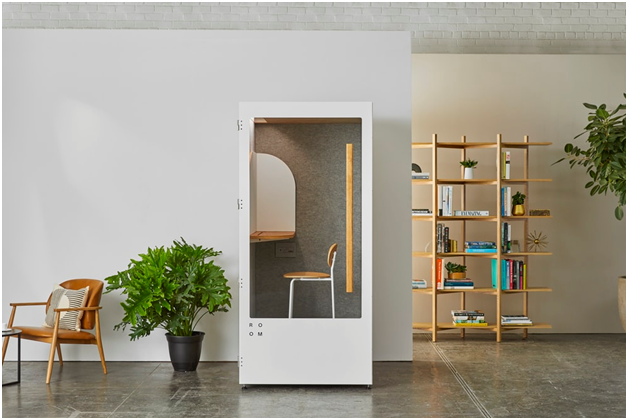 Space or size of the yoga room or yoga hall is the foremost thing that you need to see before you start the decor. If it's a large room then you can think of decorating the studio more professionally and even take help of an interior designer. If it's a small yoga studio then you need to first think of accommodating your yoga students comfortably in that space and prefer a simple décor.
Some of your yoga space should have a small platform or elevated area where you as an instructor or yoga teacher can stand and instruct. Also it is good to add shelves or counter-tops where people can leave their 'tools' during the class like water bottles, towels, blankets, slippers etc. Usually, the room can have mirrors on one or more walls, but this depends on the needs and the taste of your own.
In both the cases whether you have larger studio or small the following should be accommodated as décor to make it more appealing:
Flower decorations or Green plants (can be fresh)
Infuse the yoga studio with a soothing aroma (a palo santo stick or sage is perfect)
Can have background light meditative music
Yoga studio lighting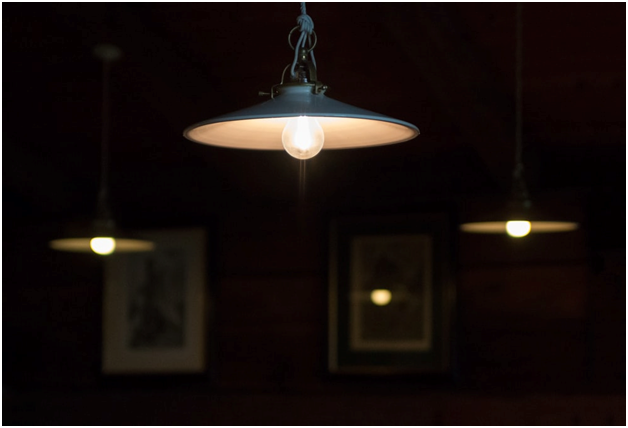 Light plays a very important role in our life and the kind of lights you choose for your yoga studio will set the mood and atmosphere of your space. It's best to have natural light which is of course the sun light. Also as yoga is an early morning practice and if your studio offers morning classes then sunshine is the best light. You need to have perfect windows to let the natural light as well as natural air in.
You can also hang curtains to avoid unnecessary heat and sunlight.
But many yoga studios also take up evening sessions then your studio can have light wall sconces installed in their room. There are many types of wall sconces available online or at physical stores and you can choose according to your budget, need and style.
Many pro yoga teachers want color lights to create a relaxing experience for the entire class especially if the chosen lights are in soft, dim colors. Believers of color therapy may find this helpful to treat their students with various ailments too Some of the best color lights that will enhance your yoga classes are Green, Blue, Red and Violet.
Similarly many prefer floor lamps to décor their studios or have ceiling fans with lights which are perfect in the center of the room where they allow smooth airflow and plenty of light. Many with high budget can go for chandeliers in their yoga space. If you will ask my choice then I prefer candles and earthen herbal oil lamps to have a cool set up for my yoga studio.
Yoga studio mats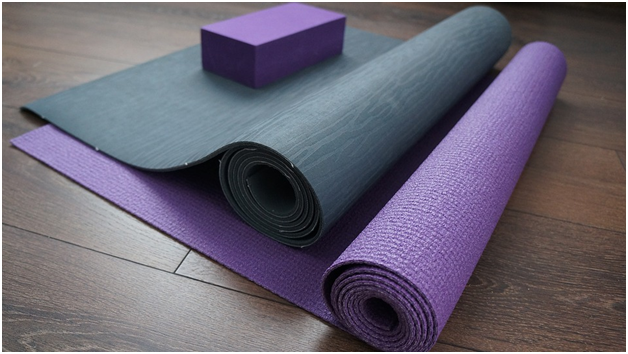 Yoga students come to your yoga studio to learn yoga. They are not so much concerned about your yoga décor though they want the place to look neat and attractive. So you need not add more clutter to your yoga space by decorating too much but give ample space for your students to walk freely in the room and have set their yoga mats.
You can use the standard measures of a yoga mat, which unfolds fully stretched in an area of approximately 1.70 x 60 meters. It is suggested to leave at least 50 cm between the mats, to allow the free movement of yoga students during the exercises.
Yoga mats can be of any colors or your choice to have variety. It's best to consider flexible and budge-table yoga mats and buy them in rolls to cut them according to the standard size. If you are new yoga studio owner or newbie in your yoga business then you can even ask your students to bring their own yoga mats to yoga class.
Décor materials Good or Bad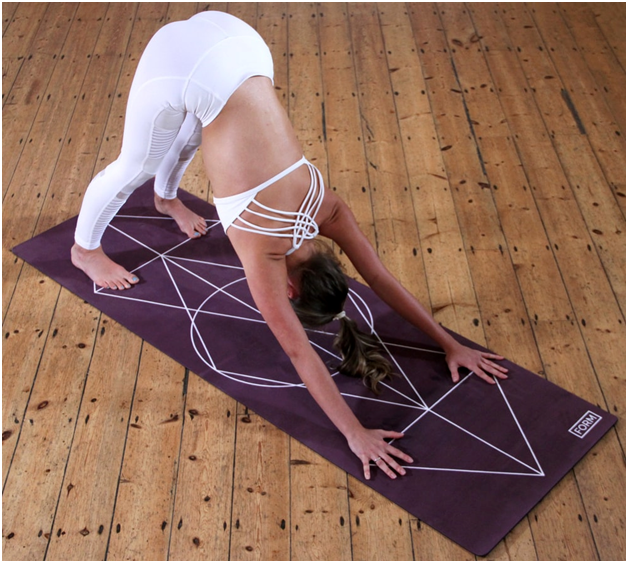 Décor materials used in Yoga studio should blend with the space and the requirement of the yoga class. In general, you should avoid distracting elements or exaggerated decorations. It is recommended using warm materials and soft colors or directly white to help the students achieve a certain degree of initial concentration. As practices carried out in permanent contact with the ground, floors are usually covered with wood or materials rather 'soft' and warm to the touch.
Décor for dressing rooms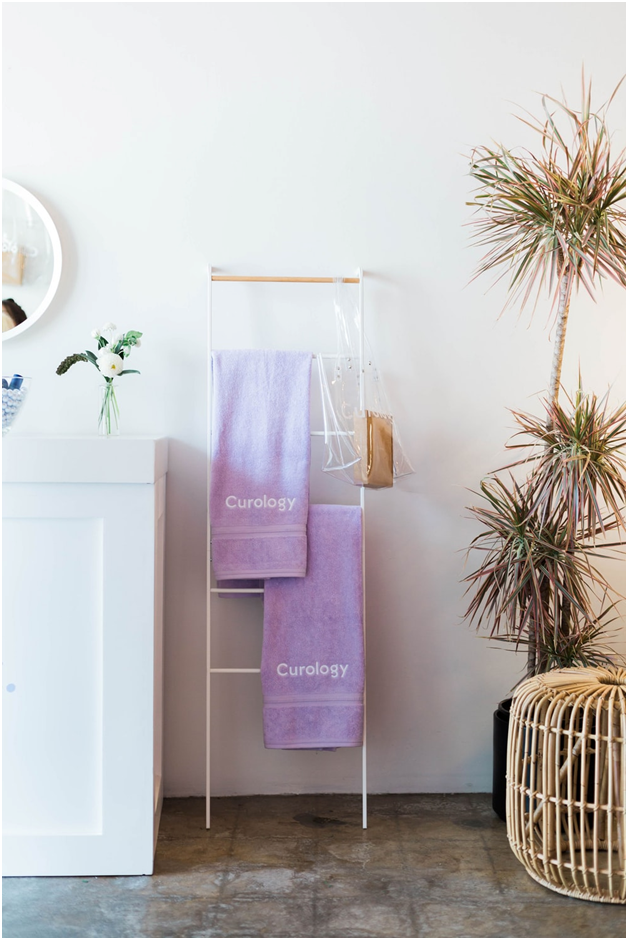 Though small yoga space doesn't have a washroom or dressing room but for a large studio your dressing rooms should have a mirror, shelves, benches and lockers. The washrooms too should be tidy with proper wash soap and white towels. The windows should have blinds matching with the wall paint of your dressing rooms.
The Zen yoga studio décor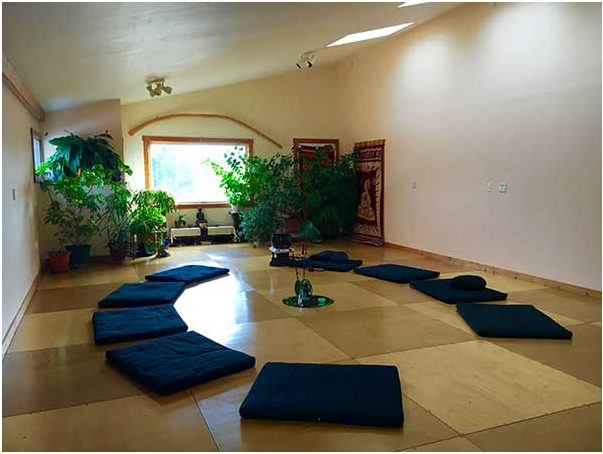 As Zen yoga is related to the physical and mental activities practiced within the tradition of Zen Buddhism, the Zen yoga studio décor is best if you are offering mediation lessons as well. Or you are including the yoga postures and flowing sequences, which seem more like Tai Chi. to cultivate mindfulness and body awareness.
Yoga studio lightning, with cooler tones or warm whites, dimmer lights, lamps and incense are the widely used décor items for Zen Yoga. You can place different forms of Buddha images, colorful mantra flags on the ceiling, healing and energy oils, paintings from Bodhisattva, 7 chakras set, Lotus flowers and earthen pots.
When styling your Zen yoga space you can have your mat in the middle of the room, and a Drishti, a focal point, or two, surrounding you to bring your gaze and concentration into focus.
Zen yoga studio can also have rooms, with soothing sounds and smells can be integrated by incorporating indoor courtyards or gardens that attract birds, including moving water, and/or allow the flow of the wind. The more it is in contact with the nature the beautiful and calm it's effect is.
You can buy the Zen Yoga décor from online store here or from Amazon or Etsy online store
Where to get yoga studio decorating ideas?
Yoga studio decorating ideas can be had from various sources. You can visit other yoga studios and have ideas, from yoga journals, décor magazines like better home and gardens, Real Living, Home beautiful in Australia. Click here to visit ESTliving Australia, or Queenslandhomes or find Pinterest ideas online for yoga studio décor.
Find here 11 best yoga studio decoration ideas and Six of the most beautiful yoga studios in Australia
Click here to get design ideas from Design Hunters in Australia
You can also talk among your yoga teachers or even take the ideas from yoga students in decorating the studio.
Talk with your friends at social media sites like Facebook or search the beautiful yoga studio images in Instagram and be inspired.
Where to buy yoga studio décor in Australia?
Yoga studio décor can be bought both offline and online stores in Australia. You can select from the following stores.
Click here to buy yoga bolsters and accessories in Australia
Click here to buy yoga cushions and linens
Clickhere to buy yoga wall art and decorations
Click here to buy Yoga furniture in Australia
Click here to get beautiful vases for your yoga studio
For some pottery decorations click here
Get the latest collection of arts and crafts décor here
If you want to get second hand or refurbished decoration pieces then you can find them from large yoga studio owners as they often revamp their space and sell their old stuff at cheap rates. Also search the local online sites. Ask from your yoga friends at various yoga forums what you need and maybe you find the cheap stuff for your studio.
One great yoga studio décor idea is to get it from your visit to India (which are easy to carry) as many cheap yoga products are out there. Also many yoga camps like the Kundalini Yoga camp in Australia or Vinayasa yoga camp or Iyengar yoga retreats often have their stalls which sell yoga studio décor items which you can pick easily in Australia.
Yoga accessories that you must consider for any type of yoga studio or yoga class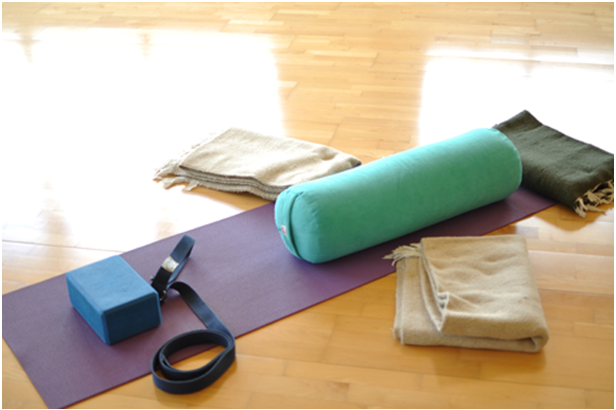 Following items or accessories are necessary for any yoga class or studio apart from other form of decors:
Yoga Mat
Yoga Towel
Blanket
Bolster
Mediation Pillow
Strap
Foam Blocks
Yoga sandbags
Portable Speaker
First Aid Box
Finally the most useful Yoga accessory and yoga studio decor is warmth and love that you as a yoga teacher should have, both internal and external when you handle the students.