Free Meditation Classes In Sydney
"If the mind falls asleep, awaken it. Then if it starts wandering, make it quiet. If you reach the state where there is neither sleep nor movement of mind, stay still in that, the natural (real) state."– Ramana Maharshi
Yesterday one of my known eye doctors visited me and he asked me to tell him about meditation. He told me that lately he is feeling very stressed out. He had some issues with his wife due to some property matter and had an argument with her. His relations with his wife fall apart as she was quite demanding. Due to stress in a fit of rage, he had also hit his younger son because he was making noise while playing. So, he wanted some counseling and looking for a meditation to relive his emotional instability. Being an eye surgeon he had to perform three-four surgeries on his patients daily and being stressful he was afraid of his performance too. Though I am not an expert in meditation, with my own experience that I had, I thought to tell him about mantra meditation which surely relaxes one's mind. He went home quite relaxed after doing this mantra and will continue practicing it at home.
I always want to spend some time in meditation. I want to relax my mind and get my mind healthy for my daily routine work. Though I do meditation at home, I also often prefer free meditation classes and my best venue to get free meditation classes is in temples or church which is non-professional, easy to do, and is done in groups in a very spiritual atmosphere. So I go to the nearest temple whenever I feel like to take part in free meditation in a natural way. I spend one hour in meditation and feel so refreshed and energetic.
This meditation is done in various ways at temples. It can be by chanting a mantra, by learning breathing techniques like Pranayam to relax your mind or can be in a singing form called kirtan.
If you do such kind of natural meditation it relaxes your mind and body. It takes you beyond consciousness by going deeper within yourself. This ecstatic state of mind can be achieved by freeing your mind from your negative thoughts, keep you still and tranquil and bonds your mind with supreme power.
What actually is meditation?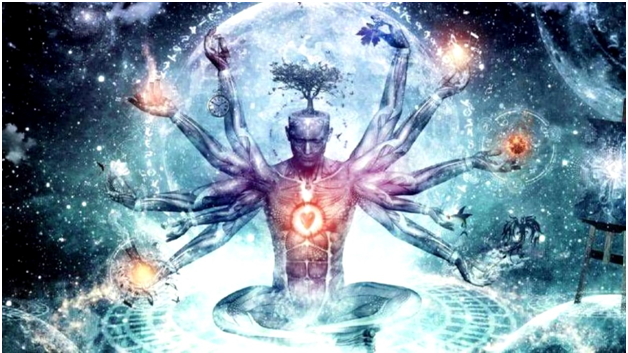 According to the dictionary, meaning 'Meditation is to think deeply about a subject or question over a period of time for a spiritual pursuit or otherwise'. The old saying that a 'healthy mind resides in a healthy body' means that if your mind is at peace, your overall body or physical body is then healthy.
That means in order to enjoy good physical health you must have a sound mental and emotional state of mind.
In today's world where we are living 24.7 in a mechanic or tech environment, where there is a fiercely competitive atmosphere in every sphere, where relations break so easily as tolerance is lost and anger is aggravated in seconds, meditation is what makes your mind working in the right direction and makes us emotionally stable.
Because of all this stress that our mind is exposed to, it causes a great impact on the hormones secreted by endocrine glands causing different levels of mental and emotional disorders which, if left neglected or untreated, affect our whole existence. They not only affect you but they also affect everyone around you including your family, friends and professional co-workers.
So meditation is important to take care of the mental and emotional health along with physical health.
Types of meditation
Meditation is a type of yoga or sadhana. Though generally, every type of meditation aims to calm the mind there are various types of meditation. Although there isn't a right or wrong way to meditate, it's important to find a practice of meditation that you need and suits your personality.
According to Healthline there are six popular types of meditation:
1. Mindful meditation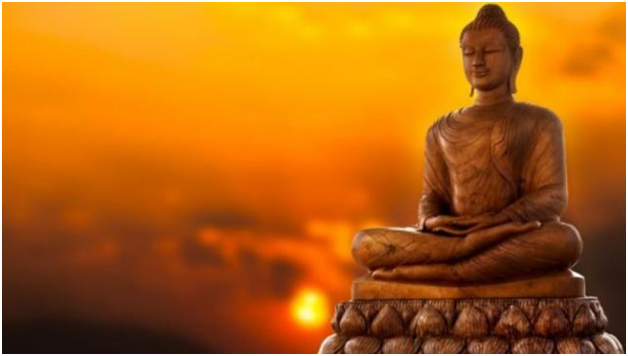 In mindfulness meditation, you pay attention to your thoughts as they pass through your mind. You don't judge the thoughts or become involved with them. You simply observe and take note of any patterns. This practice combines concentration with awareness. This type of meditation helps you to focus on an object or your breath while you observe any bodily sensations, thoughts, or feelings.
2. Spiritual meditation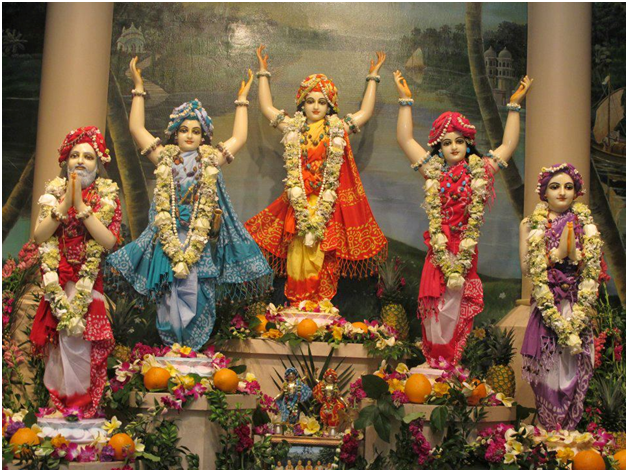 Spiritual meditation is commonly popular in Eastern religions, such as Hinduism, Sikhism and Daoism, and in Christian faith. Often performed at temples with a prayer that reflects on the silence around you and seeks a deeper connection with your God or Universe. This is best for those who thrive in silence and seek spiritual growth.
3. Focused meditation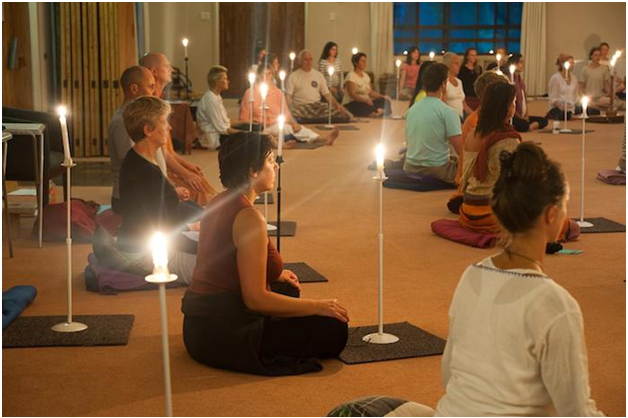 In this type of meditation, you can focus on something internal, like your breath, or you can bring in external influences to help focus your attention. Try counting mala beads, listening to a gong, or staring at a candle flame. This improves the concentration ability of your mind.
4. Movement meditation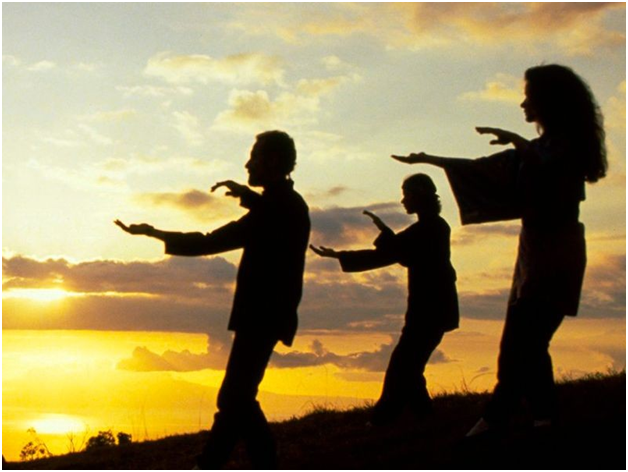 It's an active form of meditation where the movement guides you. It is a way of calming the mind and creating awareness. Meditation is typically associated with stillness, lying or sitting in a comfortable posture with the focus on the breath. The practices of qigong, tai chi and aikido also involve moving meditation and even dance movements can form the foundation for moving meditation.
5. Mantra meditation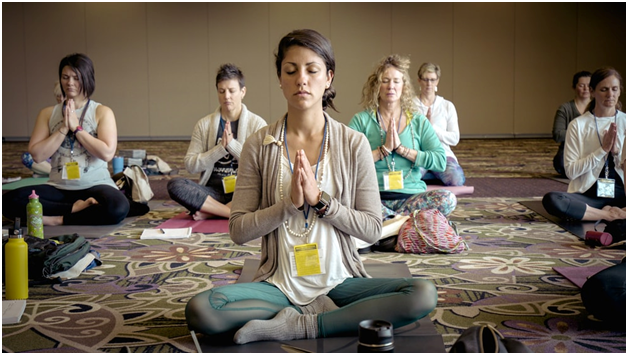 This my favorite type of meditation. Mantra meditation is prominent in many teachings, including Hindu and Buddhist traditions. It can be a word, phrase, or sound, such as the popular "Om." It doesn't matter if your mantra is spoken loudly or quietly. After chanting the mantra for some time, you will be more alert and in tune with your environment. This allows you to experience deeper levels of awareness.
6. Transcendental meditation

Transcendental meditation is the most popular type of meditation around the world, and it's the most scientifically studied. This technique involves the use of a sound called a mantra and is practiced for 15–20 minutes twice per day. It is taught by certified teachers through a standard course of instruction.
Why meditation is important?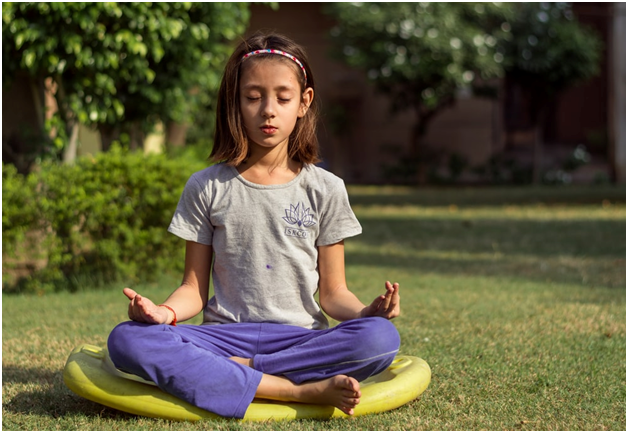 Meditation enhances emotional maturity, increases self-confidence and will-power, gives physical and mental stress relief and helps in the elimination of harmful urges and habits· Meditation also strengthens the immune system and increased vitality, removes irrational fears and phobias and improves family and social relationships giving you inner peace. Regular 15-30 minute meditation exercise can help in increasing metabolism of the body, lower blood pressure, provide ease from stress and anxiety and improve heart rate and breathing.
Free meditation classes in Sydney
There are various free meditation classes in Sydney organized either at yoga studios, temples, churches and meditation institutes. Here are a few places to enjoy and practice free meditation classes in Sydney:
Free Meditation Australia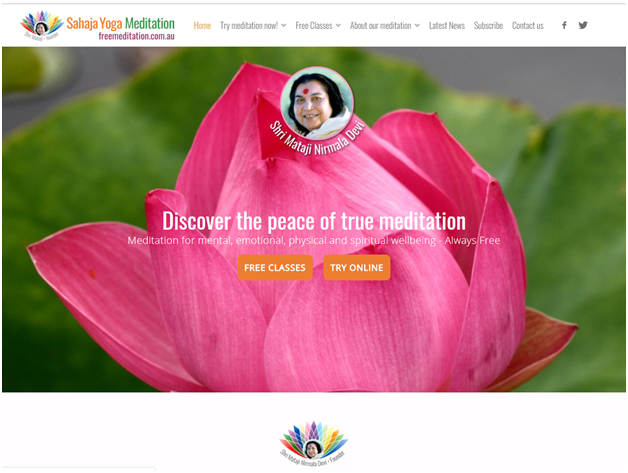 Free meditation uses the simple Sahaja Yoga Meditation technique and offers over 100 free weekly classes in Sydney and Australia Wide. Get Class locations & more info at: www.freemeditation.com.au or call 1300 724 252
Find free lunch time meditation classes and free meditation classes at Eventbrite that lists all the free classes in Sydney and Australia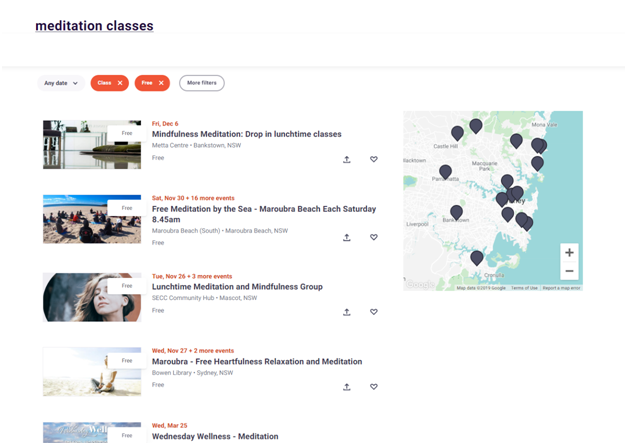 City community tennis also offers free meditation classes in Sydney. The 45-minute class is held free on Tuesday evenings 6 – 6:45 pm and on Thursday lunchtimes 12:15 – 1 pm. Click here to book your class today
The following meditation centers offer free meditation class in Sydney: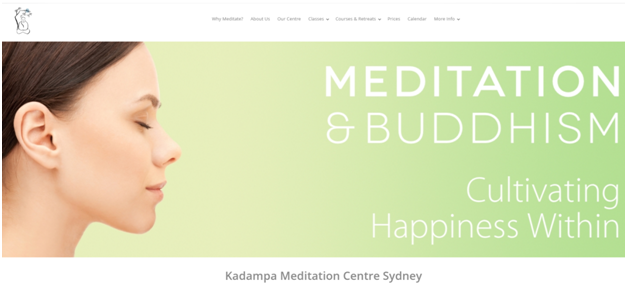 Located at City Mutual Building, Level 10, 66 Hunter Street, Sydney Centred Meditation is Sydney's first drop-in meditation studio. The bright and airy studio has classes designed for corporate workers, with 30-minute sessions before and after the business day and at lunchtime.
At The Broad Place at Mosman, Paddington and Palm Beach you can find meditators from all over Sydney. Run by Jacqui Lewis, the school prides itself on helping people to feel happier, healthier and more grounded through Vedic meditation.
At meditation Sydney located at Level 2, 65 York Street, Sydney hosts weekly introductory free meditation classes, On signing up you begin with a three-day course, then four months of weekly/monthly follow-ups. After that, graduates are welcome to attend any group meditation classes around the globe.
Australian School of Meditation and Yoga at 154/160 Broadway, Ultimo offers a course that covers the practice of meditation, and how to use it to lower stress and tension, and improve decision-making, mental clarity, tolerance and find inner peace.
Bondi Meditation Centre at 28 Moore Street, Bondi teaches Vedic meditation. It's effective and easy to learn, and the experience is made all the more enjoyable by the centre's owner, Matt Ringrose. The center offers free introductory talks, as well as a four-day introductory course. Once you've completed that, you can join group meditation on Monday evenings, as well as 'Reboot Camp' on Thursday mornings.
At 2/220 Liverpool Street, East Sydney Sydney Meditation Centre offers beginner, intermediate and advanced six-week meditation courses.
The Meditation Sanctuary located at Rozelle, Annandale & Sydney CBD you can learn and practice Zen meditation, an ancient Chinese and Japanese technique. The programs are run by accredited teachers and attract hundreds of students throughout the year.
At 115 Cooper Street, Surry Hills, Yoga Surry Hills studio offers a range of yoga classes along with meditation. The classes start with guided practice, and afterward, the teacher opens up the floor for questions and discussion.
Meditate in Sydney at 693-695 South Dowling St Surry Hills is a modern Buddhist meditation center with a full program of weekly drop-in classes and guided meditations, including classes throughout the city and suburbs.
Two free meditation audios are offered by mrsmindfulness.
Besides these Art of living and yoga sydney also offers free meditation classes in Australia.
Finally, remember you can do meditation even at home. The easiest way to begin is to sit quietly and focus on your breath. You can practice any type of meditation you want. At home generally, the easiest way is to do mantra meditation or focused meditation. Set aside a secluded place at your home, with a yoga mat. You can use some decorative ideas to make that atmosphere. Then sit in meditation for twenty minutes every day and gradually increase the time for an hour. Also, it's best to start in small moments of time, even five or ten minutes, and grow from there. Let no one disturb you in those minutes. Switch off your mobile, shut the door of your room door where you are meditating and relax your mind.
One important thing I would urge you not to do in meditation is to force yourself upon doing it for the sake that others are doing it. Meditation is a self practice, a journey of self knowledge. Simply make it enjoyable and part of your routine. It is best to do it first thing in the mornings.