How to fill your yoga classes?
Many of the well-known yoga studios, as well as wise yoga instructors, are offering online yoga classes these days. In fact, yoga studio owners have announced an online course in yoga to strengthen immunity and beat the severe acute respiratory syndrome, the illness caused by coronavirus.
In Australia, many studios have started their online classes. One popular one to name is Sydney Yoga Collective (SYC) who is live-streaming 32 yoga classes, plus kid's classes, held at their Bondi Junction-based studio Soul Flow Yoga (SFY). You will find that they have new classes released every day and in real-time as if you were in the studio. They are also offering Kundalini and Naam classes, making SYC the only studio nationally offering these styles on this platform. Live-streamed classes are accessed via the SYC website. They are free for members and cost just $10 per week for non-members.
So Yoga teachers are busy teaching through live stream Asanas, Pranayama, Kriyas, Mudra and Bandha, Meditation and other yoga poses for morning and evening sessions. Few yoga classes with simple yoga practices are even offered free to make the atmosphere stress free for many at home.
Whether you are taking your yoga classes online or in future when things will be coming back to normal, take yoga classes at your studios, the question is how to fill your yoga classes. Afterall Yoga is your business too and to earn your living you need to deal with this important question. The answer to this lies in digital marketing, marketing, and more marketing. Here are a few tips and suggestions gathered by yoga experts as to how to fill your yoga classes be it an online yoga class or yoga studio classes.
Tune in with times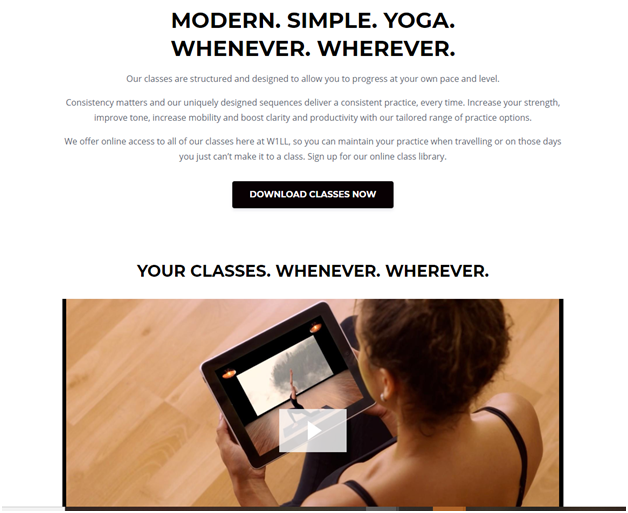 Tune in with times is the need of the hour. Now you see how things have changed since this COVID 19 outbreak happened. All of a sudden physical yoga studios are shut and those who were still using their old stereotype teaching had a difficult time adopting the new technology to run their yoga classes online or to stream their live yoga classes. So you know how things and methods of teaching have changed.
You need to learn the new technology that is used to teach yoga nowadays and be prepared to adopt many new methods of teaching. If you are not changing with time, no students will be willing to come to your yoga class.
Prepare for marketing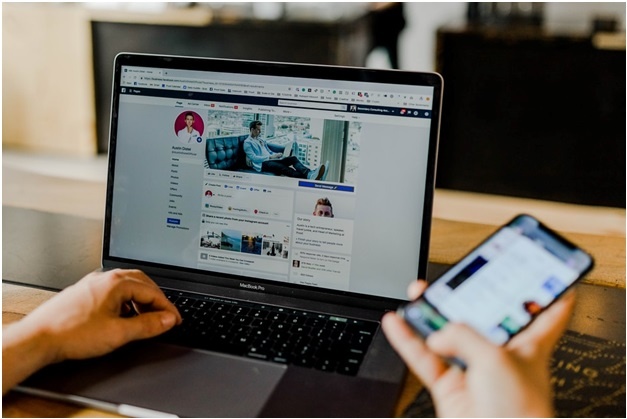 As a yoga teacher, you should adopt the new methods of teaching, use social media platform or think of digital marketing that always have the explosion of yoga's popularity These days everyone is hooked to social media platforms and students are constantly bombarded by information.
Even if you are super-duper charismatic, that students will come to your class or attend your session just to bask in your presence and love your classes, it's going to be harder to get them to commit and pay in advance – because something better might come along. In order to break through the noise and communicate the value of your offering, it is key to think of your class from your student's perspective – and craft your marketing materials accordingly.
Keep your students choice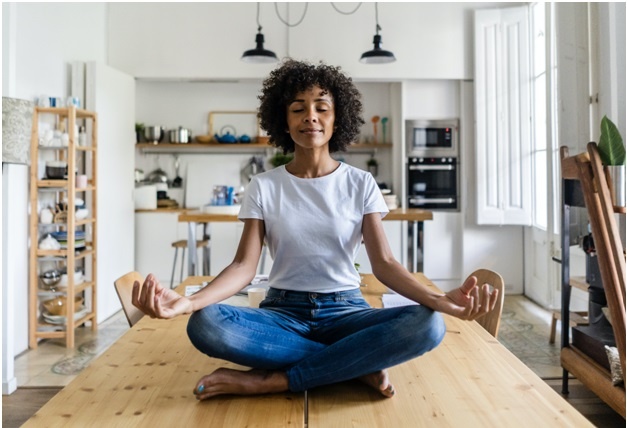 Many yoga teachers only have their own mind in teaching a lesson. They choose a topic for the yoga class by thinking about what they are passionate about and what they love to teach. Though it is a great place to start, usually that's where it ends. Instead, ask your students what they want to learn. You need to get their feedback as to what is bothering them in their practice or seems frustrating. What their goals are. Then find the places where your student's desires overlap with your passions and talents. That is the yoga class that you are going to fill with ease.
When you talk about your yoga class to your students, do so from their perspective. You should convey in your marketing strategy as what benefits your students will receive attending your class and what they will learn. When you 'advertise' you are basically still just talking to your students, only now it's via email, through Facebook, or on Instagram. You need not sell yourself by posing your snaps on Instagram or Facebook but in fact sell your yoga class and what you are teaching to benefit others.
Research Analytics
Going digital is that everything right from building your website, creating a Facebook business page, or using any of the online booking systems. With such digital use, you can now track, trace, and back up with your yoga class or yoga studio data. You can this way start learning more about your students and audience by getting into the data. Knowing more about those who are engaging with you online will help you target potential students with the same characteristics. Both Facebook and Instagram provide robust follower insights and Google Analytics provides data on your website visitors.
With this data, you can make a method that is more work upfront. You need to research, connect, and practice to teach the size group that you decided ahead of time you wanted to teach, to make a fair wage for your time and effort, and to reach people who are truly hungry for your offering.
Blog and be Live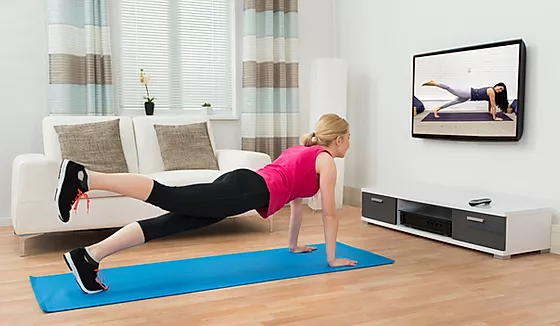 Blogging has so many benefits from creating interesting content for your website packed full of relevant keywords that search engines will pick up, to drive students to your website from social media to read your posts. You could also submit your work to other yoga websites as a way to increase your visibility and gain new traffic to your website for a win win situation.
While you share in words about your yoga studio or yoga class online you also need to go live from time to time. As video and live is now everywhere on social media, particularly at the Facebook platform or Instagram live. This way you will increase your followers and they will even receive a notification that you're currently live in the platform. Video is definitely the place to be right now so start experimenting and give it a go!
As social media exposes you to a new audience in business terms, those are new leads. You need to post consistently to stay on top of their minds. It's a fine balance between offering something interesting on a regular basis and posting so often that your followers drop off. Start posting a few times a week and work up to once a day. Check out the engagement to see whether your frequency is where it should be. Therefore keep your posts consistent brand your images with your logo or emphasize a slogan that can also help solidify your yoga studio brand.
Market with Email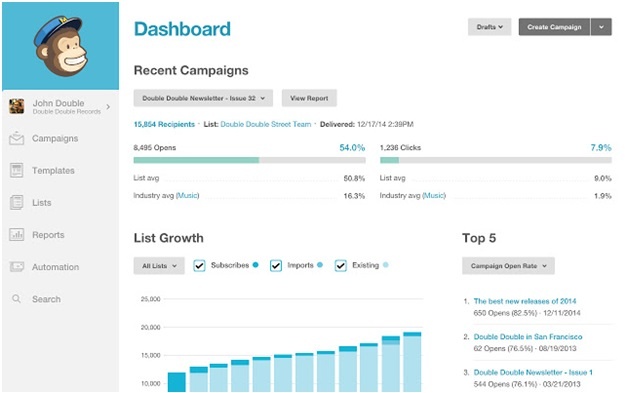 You can sign up for a free MailChimp account as it is the most important tool in your digital marketing toolbox. It's super easy to set up a subscriber form on your website or webpage to collect email addresses and you can even connect it to your Facebook page to collect email addresses there.
Make sure you have an irresistible opt-in offer like a free class that you can email to your new email subscribers in exchange for their email address but even if you don't have that yet, sign up to Mailchimp and set up a subscriber form to get started.
Always offer value in your email newsletters that will supplement your student's yoga practice. You could break down a different asana in each newsletter, theme your newsletter to your weekly class theme, offer some tips or a link to a guided meditation. Get your subscribers excited about receiving your newsletter on time.
Build a loyalty program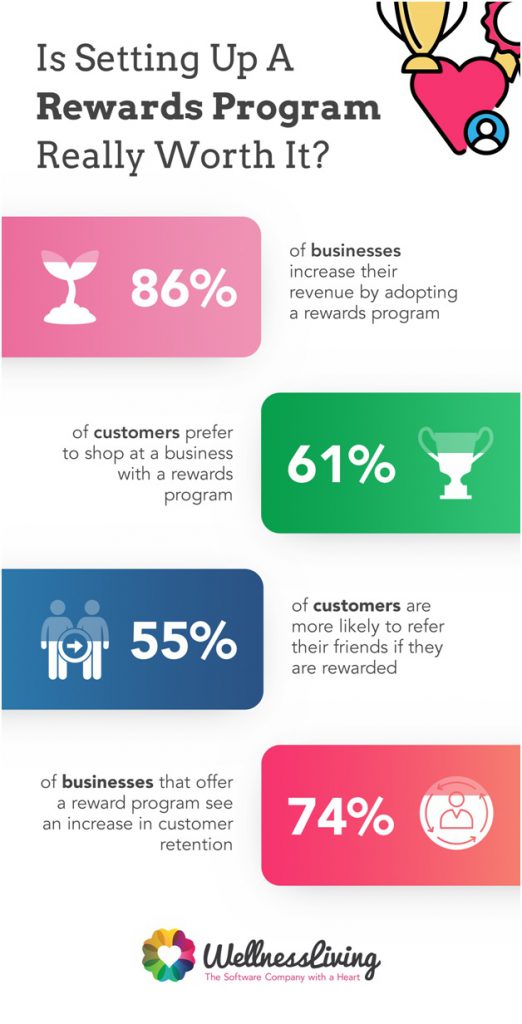 You offer special discounts to students but to retain and fill your class all through the year is to build a loyalty program. You can choose point system. Encourage your students to give full attendance in your yoga class and offer point system to those who are regular in their class.
These points can lead to either a cash prize or any reward like free classes or a gift. This way you can build a relationship with your students will result in higher customer satisfaction. Also when you interact with customers on a one-to-one basis on social media, it makes them more loyal. Loyal customers spend more with you, stay with you longer, and tell their friends about you. This will encourage relationship-building and those personal friendships will result in higher client retention.
Finally, remember that you need to keep in mind your student's expectations to fill your yoga class. Also the more you engage with your students, the more they'll engage with you. Be active on social media and comment on their posts, ask for students' feedback, and participate in genuine conversations. Comment on public posts so people start to recognize you. You can also encourage your fans to like and share your posts, tag a friend, and use hashtags to draw attention to your brand. You can also run Facebook ads through a business page, which is super helpful if you plan to run online classes in the future. Provide links on your website to all of your social media accounts using the platform icons and share buttons.
All these practices will help you reach a broader audience. You need to be gracious too and be on the heel to help your students and know what they want in your class.