How Has COVID Impacted Yoga Studios And Teachers In Australia? (Survey)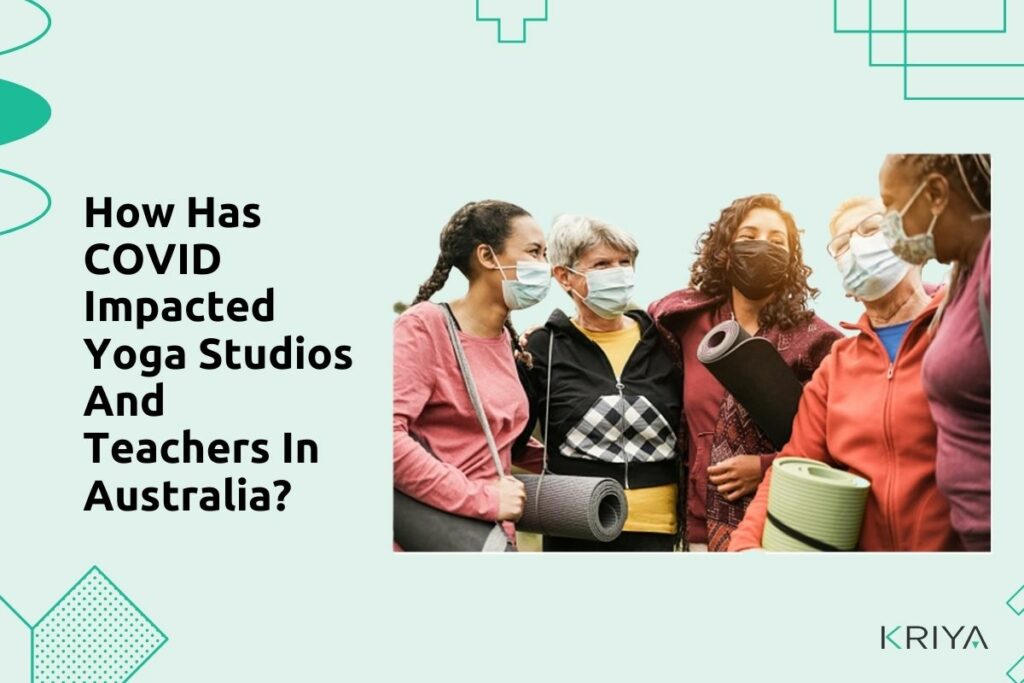 The COVID pandemic has had a mixed impact on yoga studios and teachers in Australia. Recently in a a survey at Yoga Teachers Australia Facebook which is an open forum for all yoga teachers working in Australia, had showcased the many Yoga studios and teachers in Australia had to shut down their businesses due to COVID restrictions and most of them switched to online classes. 
Even when taking yoga to an online platform there is too much competition not only for yoga studios but for small scale gyms, fitness studios and Pilates teachers.
In the survey it was found those who were highly impacted by COVID pandemic were those who were having a rented studio and due to lockdowns as their were they couldn't pay to the rented studio
Also few yoga teachers in Australia are more confortable in teaching physically at their studio, they don't wish to opt to online or Zoom classes and therefore were also had the trouble to cope up with their profession.
On the other hand there are even those yoga owners and businesses that made good profit by taking online classes and teaching via the mode of streaming their yoga classes live from their studio or premises.
Find the fitness industry of Australia and report on impact of COVID on yoga studios
Who were the most affected by COVID?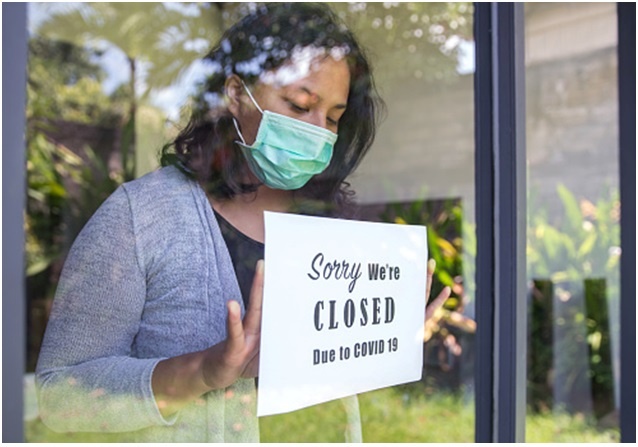 Following yoga teachers had the worst impact of COVID on their yoga studios
Those teachers who were simply dependent on physical classes
Who used to take yoga retreats and taught yoga outside the classroom
Teachers who preferred the traditional method of teaching
Who never want to go online or learn and specialize in video streaming of classes
Those who paid rent and couldn't afford it due to lockdowns
Challenges faced by yoga teachers
According to the survey following challenges are faced by yoga teachers:
Have significantly reduced hours of teaching
Many have stopped teaching
There are fewer students now
Moved to teaching on you tube now becoming a competition
Many feel good to connect with students online at a vast scale of area and to cope with the challenges
Survey by IBIS World & impact of COVID on yoga studios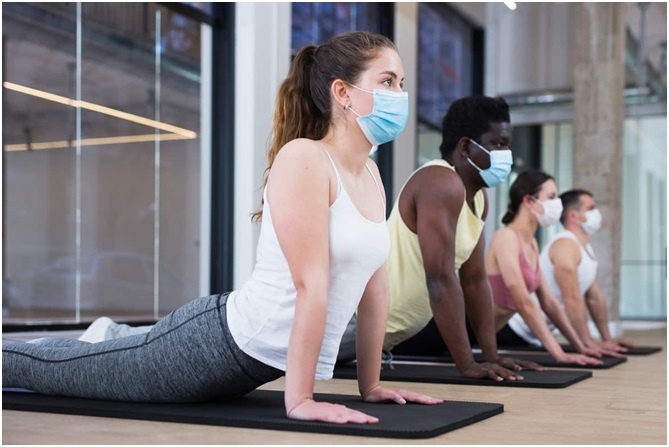 According to IBIS World's survey that constantly monitor the industry impacts of current events in real-time, due to the outbreak of COVID-19, revenue in the Yoga and Pilates Studios industry expected to decline significantly, with an estimated 17.6% decline in 2019-20 as social isolation and lockdown measures resulted in the forced closure of industry establishments over the three months through May 2020.
Average industry profitability is expected to decline by over 50% over the two years through 2020-21 due to the steep decline in revenue stemming from COVID-19 outbreak.
The industry is likely to recover quickly from the negative effects of the COVID-19 outbreak on operations. A rise in discretionary incomes is expected to encourage household expenditure on industry services. As such, the industry is forecast to return to growth by 2021-22. As economic conditions improve and class sizes increase, revenue is anticipated to return to growth . The emergence of a wider range of yoga and Pilates methods is projected to boost the industry's revenue over the next five years. While price competition is high, studio differentiation and increased sophistication of services will likely justify some price increases over the period. Demand for industry services, particularly niche services, is forecast to grow over the next five years, allowing the industry to expand.
Teaching online a blessing in disguise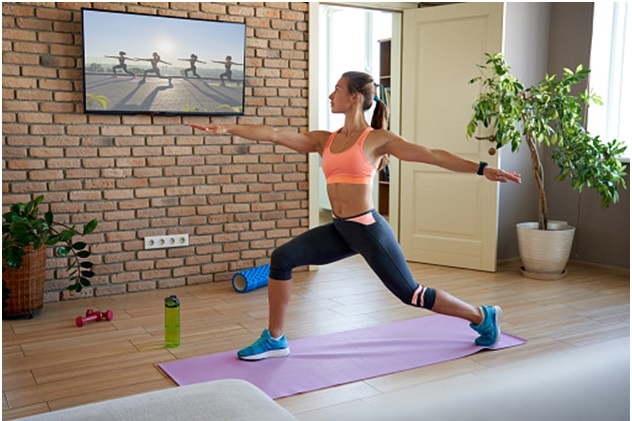 Teaching online yoga is a blessing in disguise and minimizing the impact of COVID on yoga studios. Many teachers are now taking live streaming yoga classes on Zoom, Youtube and Skype. For many never though it would be possible to reach so many students around the world but it's been a blessing in disguise.
Most of the students now prefer online workouts. Also now as there is ease in restrictions yoga businesses are returning to normal and are reopening for in person classes.
That's a good news but yoga teachers should continue virtual classes as that has now become a powerful tool to engage old and new students. The yoga teachers that love teaching online have now created a physical studio like atmosphere virtually and that is what attracts students or customers the most.
[How yoga businesses are adapting online?]
This shows that the biggest advantage is that even in times when it was thought that no option is left to teach yoga due to COVID restrictions at yoga studios, the majority of yoga teachers took to virtual platform. In Australia 60% of students love to doyoga online.
The online classes are split to pre recorded you tube videos, live streaming of classes, video on demand, and specific yoga to teach online.
Virtual classes are easy to join, flexible in schedules and are motivational to those yoga teachers who still are struggling to cope with growth in their yoga businesses.
Click here to find latest COVID restrictions for Yoga studios and Fitness industries in Queensland
Click here to find latest COVID restrictions for Yoga studios and Fitness industries in WA
Click here to find latest COVID restrictions for Yoga studios and Fitness industries in NSW
Click here to find latest COVID restrictions for Yoga studios and Fitness industries in Victoria
Yoga Studio reopening guidelines adopted by businesses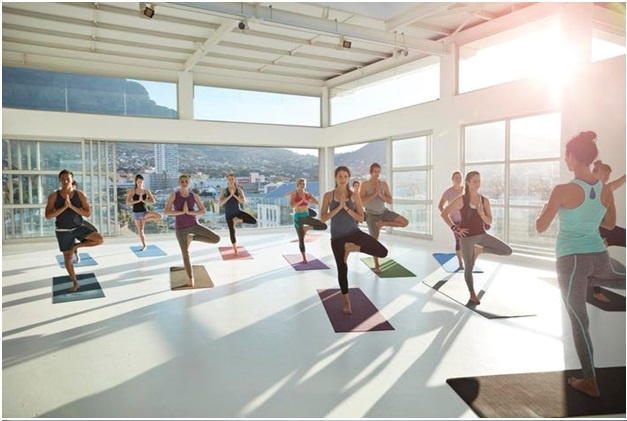 All yoga classes are now capped strictly at 20 students.
Bookings must be made prior via a booking app like KRIYA or any other that you use.
Cancellations must be made no less than 3 hours before the scheduled start time of the class.
Yoga studios may ask for vaccination certificates.
You need to show Covid-19 vaccination mandate by having your vaccination certificate linked to the government App.
Wearing masks at all times at the studio are mandatory. You may remove it only when you are on your yoga mat.
Try to bring your own yoga mat and props and if you use the studio ones then clean them after use.
If you are unwell for any reason, or you have been caring for someone who is unwell, do not come to class.
Maintain social distancing (1.5 meters) when using common areas.
Current NSW guidelines for yoga and fitness studios

Anyone can participate in sport, exercise, and outdoor gatherings.
Customers are not required to be fully vaccinated or carry vaccination evidence.
Customers and staff must follow the face mask rules.
Businesses are no longer required to have a COVID-19 Safety Plan. Optional COVID-19 Safety Plans are available to help businesses keep a safe environment for staff and customers.
Gyms and indoor recreation facilities can operate with no person or capacity limits in place, including for group fitness classes.
COVID-19 Safe Check-in is still required at gyms using the Service NSW app, but this does not apply to dance, yoga, Pilates, gymnastics or martial arts studios. If you wish to attend a dance, yoga, Pilates, gymnastics, martial arts studio or swimming pool that is located inside a gym, you must check in when you enter the gym.
Wear mask in Indoor areas
Most premises in NSW are now open to everyone, regardless of whether you are fully vaccinated or not. You no longer need to show evidence that you are fully vaccinated at most premises in NSW. However, you still need to show evidence that you are fully vaccinated if you are asked for.
Finally as there is a new hope and silver linings to the COVID situations the best advise for yoga teachers and yoga studios is to continue the hybrid form of teaching that is both in person at studio and to take virtual classes. While you are offering online classes you can further take up some specialization in Yoga and update yourself to teach more.
Also take good care of cleaniliness, santisation, and follow the COVID guidelines as prescribed by the health department government of Australia.