Where Can I Learn Kriya Yoga In Australia?
Yoga teachers or students who want to learn kriya yoga in Australia should be happy to know that there are many institutes that teach kriya yoga. Kriya yoga is very wonderful yoga that helps you know yourself and raise you to a higher spiritual plane with practice.
Kriya yoga is an ancient yoga done by sages to do meditation. Kriya yoga as a system consists of a number of levels of pranayama, mantra, and mudra based on techniques. This in turn rapidly accelerates spiritual development and engenders a profound state of tranquility along with God-communion.
Kriya yoga was brought to international awareness by Paramahansa Yogananda's book Autobiography of a Yogi and through Yogananda's introductions of the practice to the west from 1920.
Yogananda attributes his description of Kriya Yoga to his lineage of gurus, Sri Yukteswar Giri, Lahiri Mahasaya, and Mahavatar Babaji. The latter is reported to have introduced the concept as essentially identical to the Raja Yoga of Patanjali and the concept of Yoga as described in the Bhagavad Gita.
Kriya thus offers inhaling breath into the outgoing breath, and offering the outgoing breath into the inhaling breath, the yogi neutralizes both these breaths and releases the life force from the heart and brings it under his control.
Benefits of Kriya yoga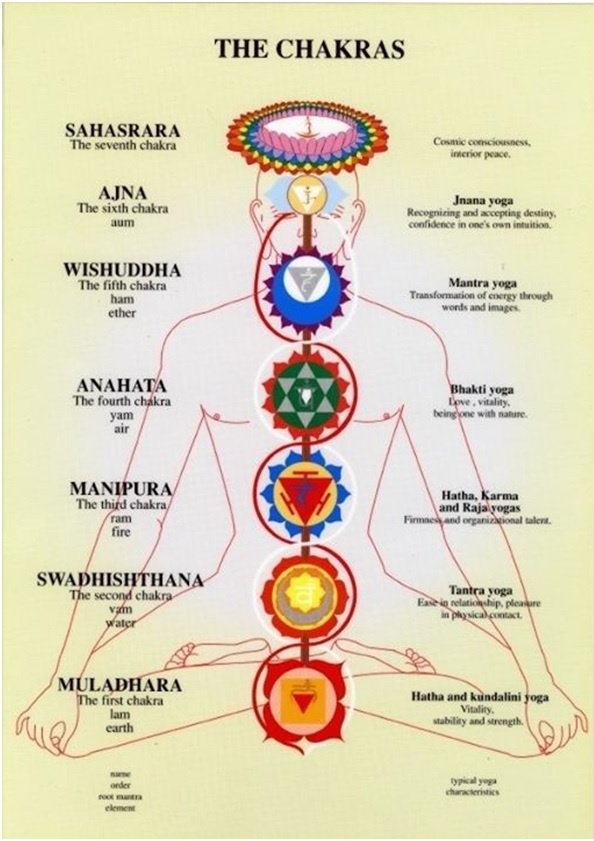 1. You learn to control your breath
There are many outstanding benefits of Kriya yoga. In this yoga, you learn to control your breath, the brain, and the spinal cord. The breath connects the soul and the mind, the brain connects the sensory organs and the mind, and the spinal cord connects the sensory organs to the lower part of the brain. This all helps to create a link to the higher mind, the breath, and the soul. Kriya is not concerned with poses and is a true focus on breathwork.
2. Directs your energy around Chakras
Mainly one who performs Kriya Yog mentally directs his life energy to revolve, upward and downward, around the six spinal centers ie. medullary, cervical, dorsal, lumbar, sacral, and coccygeal plexuses which correspond to the twelve astral signs of the zodiac, the symbolic Cosmic Man. One half-minute of revolution of energy around the sensitive spinal cord of man effects subtle progress in his evolution; that half-minute of Kriya equals one year of natural spiritual unfoldment as mentioned by Yogananda.
3. Purifies the blood
The process of performing Kriya yoga is claimed to lead to a certain purification of the blood which frees up the life force to withdraw into the spine. In the Kriya Yoga simple, psycho-physiological method the human blood is decarbonized and recharged with oxygen. The atoms of this extra oxygen are transmuted into life current to rejuvenate the brain and spinal centers.
By stopping the accumulation of venous blood, the yogi is able to lessen or prevent the decay of tissues; the advanced yogi transmutes his cells into pure energy.
As described in texts many religious saints and prophets were past masters in the use of Kriya or a similar technique, by which they caused their bodies to materialize and dematerialize at will.
Where Can I Learn Kriya Yoga In Australia?
You can learn Kriya yoga in Australia at the following institutes
1. Kriya yoga Australia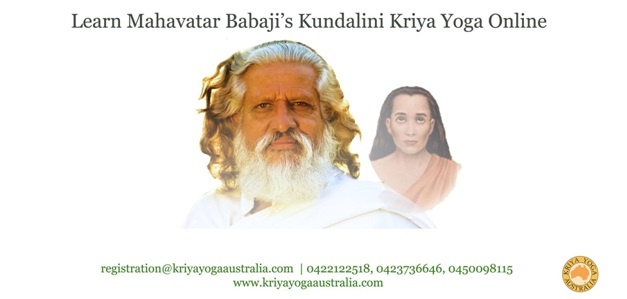 This institute offers over 6 types of Kriya Yoga and meditation at their various centres in Australia.
2. Kriya Yoga Studio
Address: Various locations
Phone: 0422 392 937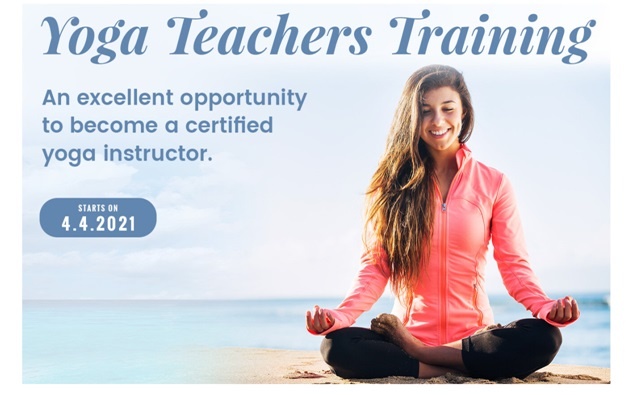 At Kriya yoga studio you can learn Kriya yoga. They have centres at Baulkham Hills, Blacktown, Kings Langley, Seven hills, Toongabbie, Girraween, Lalor Park, Wentworthville, Bellavista, Pemulwuy, Marayong, Pendle Hill and other suburbs. They offer various courses for teachers which you can find here.
3. Raj Kriya Yoga School
Address: 536 Marion Road, Plympton Park, Adelaide
Phone: 0422367837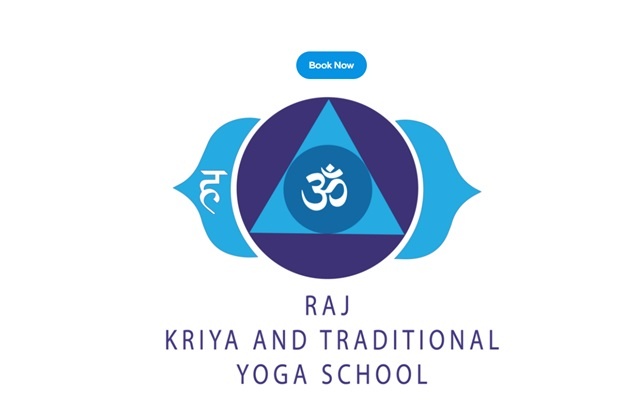 Raj Kriya yoga school offers trational yoga teachers traiing of Hatha, Kriya, Kundalini, Naadi, Acupressure, Bhakti Yoga and Yoga Therapy. Their Kriya yoga school is situated in Adelaide and also provides Naadi Yoga for treatment of various ailments in the body.
4. Australia Kriya Yoga Association
Address: P.O.Box 173 West Pennant Hills NSW 2125 Australia
Phone: 0422 334 573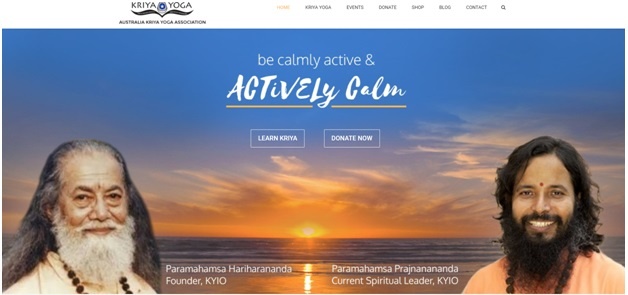 At Australia Kirya yoga association there are resident monks based in Australia who are authorised to initiate sincere seekers into the ancient technique of Kriya Yoga Meditation. They have regular initiation and other programs in Australia, New Zealand and Fiji.
Besides the above institutes to join to learn Kriya yoga you can find Kriya yoga teachers training at Kundalini Yoga Brisbane; Isha Yoga Australia and various others.
Why Initiation Is Necessary To Learn Kriya Yoga?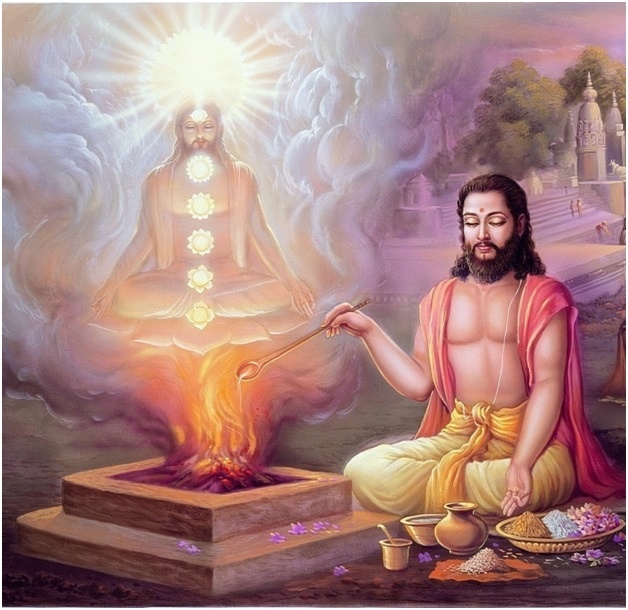 Initiation to learn Kriya Yoga is thought to be necessary by many spiritual masters or yoga teacher training centers that teach Kriya yoga. This is because Kriya yoga is all about your spiritual growth and mediation in control with your breath and body chakras. It is therefore said that Kriya Yoga cannot be successfully practiced without being initiated by a Kriya Master or one of their authorized teachers.
As this form of yoga is considered pure thus the initiation to cleanse your body, mind and soul so as to get the most out of Kriya yoga.
Anyone can join and learn Kriya yoga in Australia irrelevant of your religion or race or tribe. The process of initiation to Kriya yoga involves the following steps:
1. Purification of the body
The initiation process begins with a purification ceremony. Here you are asked to refrain from taking caffeine, alcohol, tobacco or smoking, drugs and sex a day before your initiation towards Kriya yoga. Also, you should avoid indecent clothing and wear simple clothes covering your body so as not to distract from the ceremony.
2. Chanting of Mantras and Havan
Then at the initiation, your teacher will use a certain combination of sound, vibration, and light into the student amidst chanting of certain mantras. The purpose of this exercise is so that the student can start to perceive the light of the soul and divine sound and movement.
After this, there is a havan or fire ritual to cleanse the body mind and soul. As in this process, certain purification herbs are used in the fire and the aroma makes you feel good and your mind is relaxed and purified.
3. Symbolic Gifts
The next step involves the exchange of Symbolic gifts such as five fruits that represent your give karmas, five flowers to represent your five senses and money donation. After this process you are allowed to mediate for a while before you begin your Kriya yoga learning sessions.
Once you learn Kriya yoga in Australia as a beginner you are then taken to the next level which means the practice of breath control during every movement of the body. You will find the way breath is inhaled and exhaled and take you to deep meditation which one day will enable you to even exit your body and attain nirvana or freedom.
In today's world learning Kriya yoga is very much important and necessary for all men and women to take oneself away from ego, intolerance, and unstable mind.
There are many online kriya yoga classes these days that you can join and learn Kriya yoga in Australia. Remember the price or cost for this teacher training or yoga training varies from one school to another. Interested to upgrade yourself as a yoga teacher or lifting your soul, Kriya yoga is considered the best. Keep up the spirit!