Eight Best You Tube Channels To Watch And Learn Yoga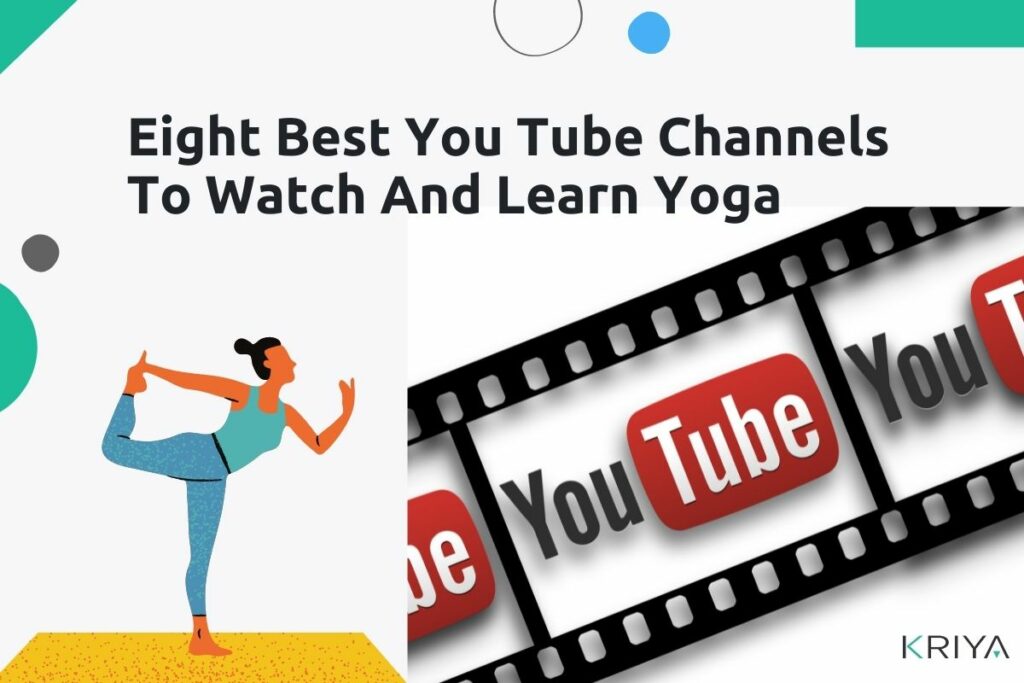 Yoga You Tube Channels bring you the yoga classes to your home wherever and whenever you want. Also You Tube Channels are a great medium for yoga teachers to teach yoga online.
According to registered yoga teacher Heather Freeman, the program manager of YogaX at Stanford University, "YouTube yoga is a great option for people during the pandemic because it increases access to yoga". She also adds that not only are these YouTube yoga videos convenient, but because they're also free, they can be a great option for people who are under financial strain right now.
Moreover the hashtag or certain keywords used by the channels can straight away bring to you the yoga class you want to join by a simple search.
As an example if you are new to yoga, look for 'beginner classes' or 'introduction to yoga, or one that specializes in hatha, vinyasa, yin yoga, and meditation. This means you tube channels are a great source to leanr and teach various types of yoga.
Eight Best You Tube Channels To Watch And Learn Yoga
Here are the eight best You Tube channels to watch and learn Yoga right now
1. Yoga with Adriene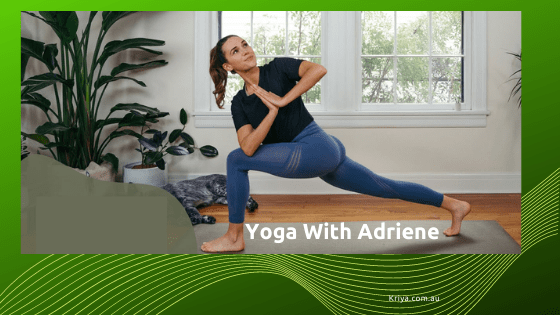 Yoga with Adriene is the number one you tube channel for yoga. She teaches a wide range of yoga and has over 9.6 million subscribers on YouTube, Also her mission is to connect as many people as possible through free yoga videos. If you are beginner in yoga then Adriene offers a 30-day challenges that are really worth trying out.
As well as this, she has a vast range of videos to combat gut health, vertigo, cramps, and even yoga for writers! The unique thing about her videos is that they really range in time, so you could either do yoga for 5-minutes or for 40-minutes.
Moreover in recent times when stress and anxiety is the number one challenge to cope with her yoga videos have a big focus on mental health, with videos like yoga for social anxiety and insecurity.
Once you subscribe to her channel, you will love to be a part of her yoga class with such a wide range of yoga subjects to learn.
2. Yoga with Candace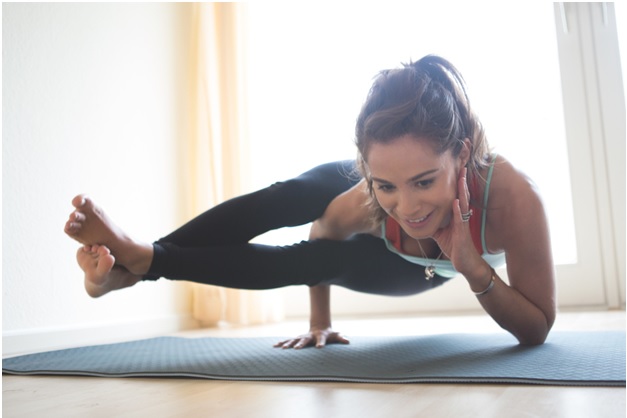 Yoga By Candace is a perfect YouTube channel for Yoga beginners. The method of her teaching is simple and anyone can easily learn yoga by just following with her clear step by step instructions.
Candace is a studio owner, best-selling author, and full-time international yoga instructor who focuses a lot on BOSU yoga poses. Her low impact version of yoga allows you to incorporate balance into each exercise. She has a range of 15/18 and 30 minute yoga workouts to do in your own comfort zone.
You will love her amazing yoga series known as"yoga as therapy" which explores de-stressing, postural awareness and yoga for digestion.
3. Physical Fitness with Bob and Brad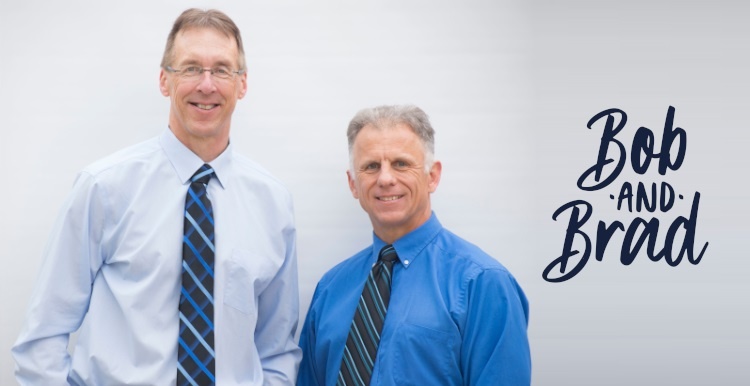 Bob and Brad though are not yoga instructors but they are the best to teach you physical excercises that will keep your body fit and strong.
This particular YouTube Channel has a great range of different workouts to de-stress yourself as well as to make your muscles and bones strong. With several playlists including short 10-minute workouts, weight loss, and nutritional tips, and ways to calm the mind – there's plenty.
They started their YouTube channel in 2011, and strive to offer the best "get fit, stay healthy, and pain-free" information directed toward people 0 to 101 years old. Physical Therapists Bob Schrupp and Brad Heineck have over 60 years of combined experience in the physical therapy field.
Their popular video is 7 Yoga Poses (Stretches) That Are Great for Your Back. Besides this they also tell you the yoga postures that are not good for you.
Each day they have something to giveaway and that adds more value in watching their videos.
4. Aham Yoga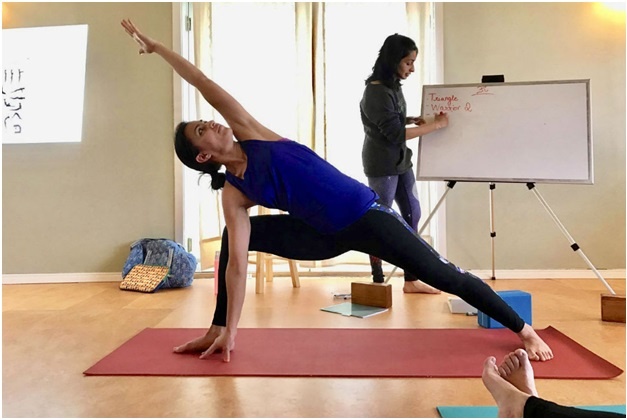 Aham Yoga is a physical studio in Redmond WA, Arundhati is the leading yoga teacher offering yoga teacher trainings for beginners & continuing education for yoga teachers. There are over 8000 subcribers to this yoga you tube channel.
He top most yoga classes include Yoga for Beginners, Pranayama(Breath work), Kids Yoga and Restorative Yoga. You can find that the way she instructs is very straightforward and you learn yoga poses easily. As well as tutorials and yoga classes, she also has discussion videos with interesting yoga facts and general pointers.
5. Yoga with Terastiles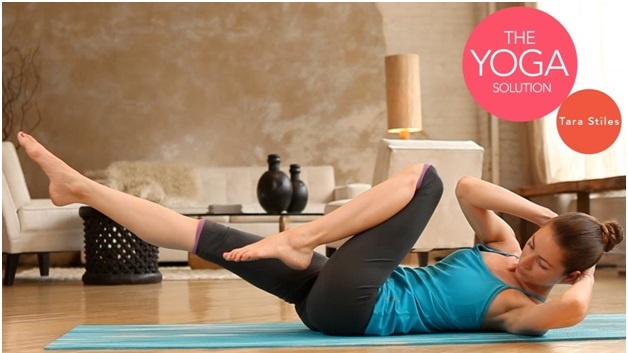 Tara Leann Stiles is an American model turned yoga instructor and founder of Strala Yoga in New York City. Stiles grew Strala from one studio based in the SoHo neighborhood of New York City to a studio and training business with currently over 1,000 instructors (called Guides) leading classes in 15 countries regularly to thousands of people weekly.
Stiles does not follow any school of yoga or instructor and focuses purely on its physical aspects and health benefits, with no philosophical or spiritual dimension. She eschews the Sanskrit names for yoga positions and does not ask students to chant. She hires instructors without regard to the certification process normally required elsewhere, preferring to assess them by watching them teach, although Strala does offer a teacher-training program. Strala's per-class fee, $10, is lower than other Manhattan yoga studios.
Yoga that feels like you is yoga with Terastiles you tube channel. Each playlist focuses on morning yoga, feel better yoga, yoga for beginners and even yoga in bed. You will love her 1 minute yoga videos, which are quick and simple.
6. Yoga with Kassandra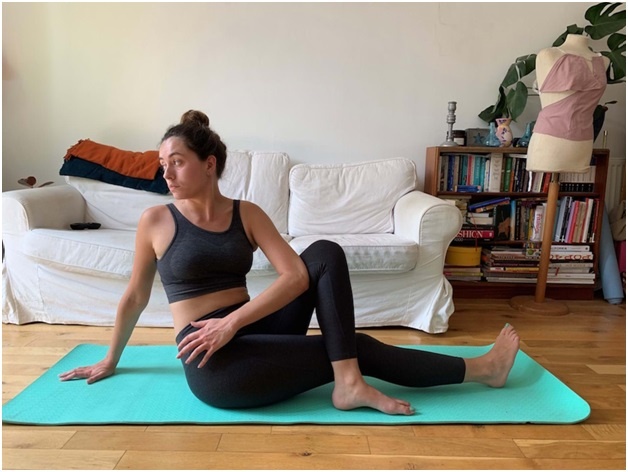 Yoga with Kassandra you tube channel offers 700+ free yoga classes. Kassandra Reinhardt is an Ottawa based yoga instructor and the founder of one of the largest yoga YouTube channels in the world. With more than 1.3 million subscribers and 100 million views, the Yoga with Kassandra YouTube channel allows viewers from around the globe to experience the benefits of a daily yoga practice. Her yin yoga training was quite thorough. She provided a book for yin yoga practitioners to understand chakras, and meridians and provided clear pictures of poses along with modifications.
If you're after something a little more intense, check out this rel="nofollow" >vinyasa flow and yin yoga full body yoga.
7. Yoga with Sean Vigue Fitness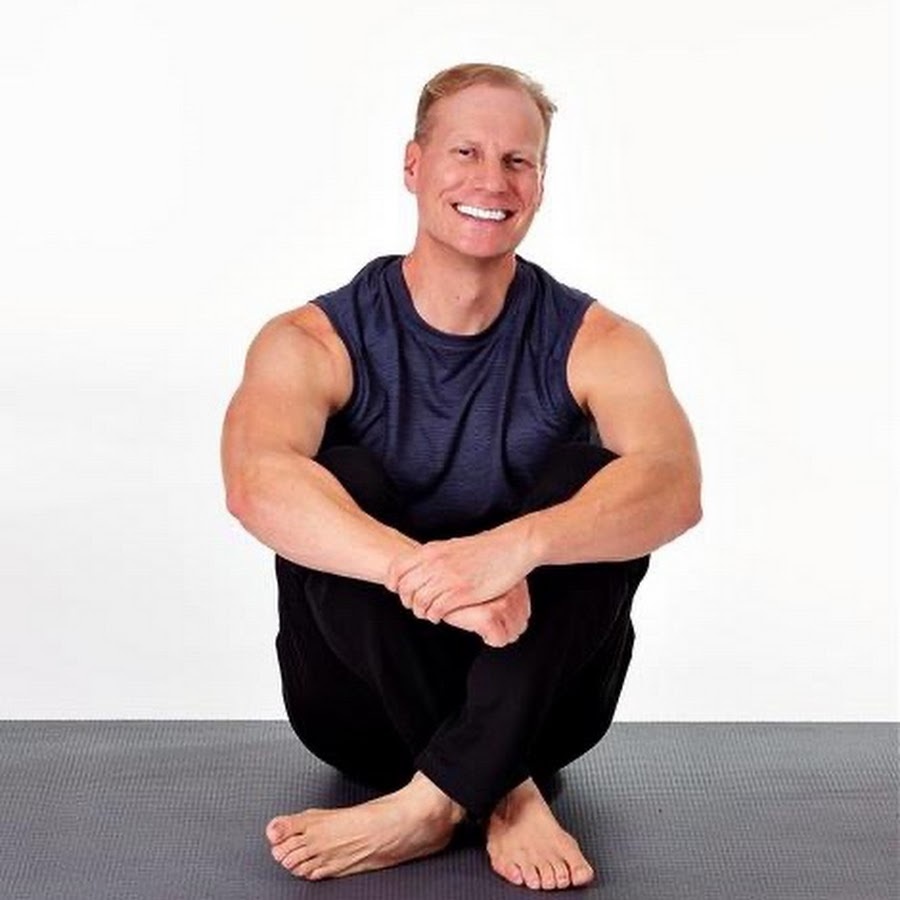 Sean Vigue is the most followed online Yoga and Pilates instructor worldwide with millions of followers in over 100 countries.
Sean Vigue offer fitness programs and classes which are beneficial for all ages and levels. Sean offers a fab 30-day beginner training programme, perfect for those who may be apprehensive to start yoga.
There's plenty of 10-minute sequences for those who want to get it done quickly, and more specific abdominal, arm and shoulder workouts. He also has a handy app that you can get a 7 day free trial for if you'd rather not stick with YouTube.
8. Yoga with Bird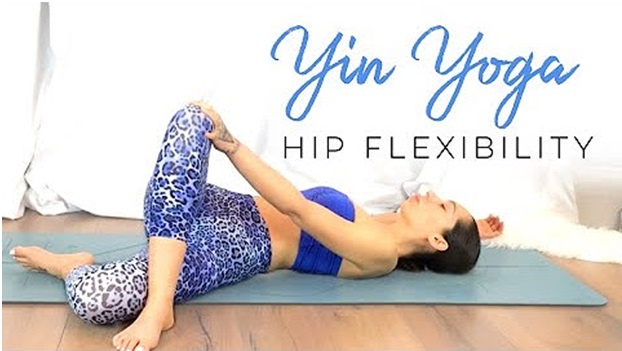 Yoga with Bird you tube channel is offered by Francine Cipollone, known as her childhood nickname Bird. She is a 200hr Certified Yoga Teacher living in Canada. Her videos focus on restorative yoga, morning yoga, and yoga for beginners. She uploads videos weekly, so her classes are always fresh and current.
She also has a Spotify playlist that you can put on for any yoga routine.
You can find videos on Hatha based styles such as Yin, Vinyasa, Power Flow and Kids Yoga . Yoga with bird has over 500 yoga classes for all levels and lengths on YouTube.
Interested in setting up your yoga you tube channel?
The first step is to sign into YouTube with the Google account you'd like your page to be associated with. Then head to YouTube settings and click create channel. You have the option to create a business or personal page. Creating a business page because it gives you more branding options. Then, select a category for your page and your channel is made!
You can also stream your yoga classes online.
Here are 10 Tips On How To Start A YouTube Channel For Yoga Teachers