How To Use Zoom For Yoga And Pilates Online Classes?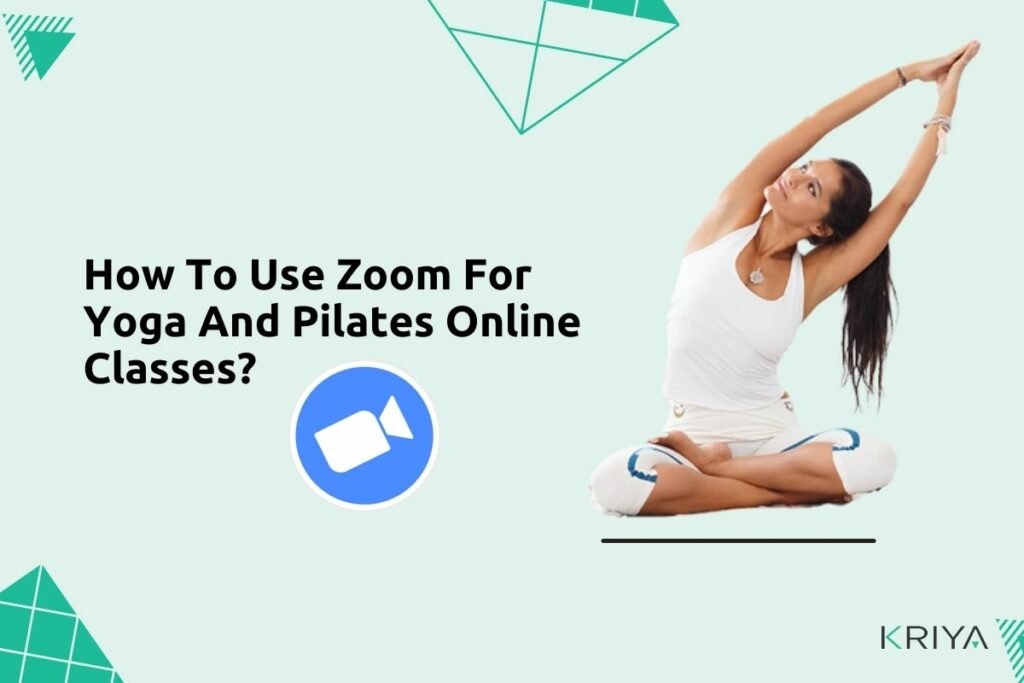 Do you think Zoom online classes are here to stay? Or would they eventually fade out?
I think for the time being it is here to stay, especially as only vaccinated people can practice in the studio. But equally I think they'll be less popular as people are craving the in person in studio experience again. 

I think they'll be more of a blend in future for sure. Online is still convenient, especially for busy people / parents – and on demand content seems to be even more popular than livestream, I did my own little survey on this, but of course time will tell.

Yoga Teacher
Most of the yoga teachers are now using Zoom to stream their Yoga and Pilates Online Classes.  Using Zoom for Yoga and Pilates online classes is a very easy process.
I think teaching online is here to stay BUT I question the format. 

There is a place for drop in classes but I don't think we can rely on these completely. 

I feel we may need to use this format in diverse ways. Eg courses, "challenges"

I'm currently offering a 5 day challenge in my Facebook group and it's been more popular than when I was teaching drop ins online.

Yoga Teacher
I think it's great there is heaps of options but yeah, I feel a variety of offerings might be the way forward.
What you need is:
Your Desktop or PC or tablet or Mobile Smartphone
Internet or WIFI connection
High-quality USB camera or a camera with integrated microphone and speaker
Or
A portable speaker with a built-in mic to deliver professional-quality audio
Or
Bluetooth mic or wireless headset
Your yoga space or room to take the online class. Preferably with a lower ceiling and chairs, curtains, and other furniture to reduce the hollow sound. The room should be well lit room or with natural light. Make sure the light is behind the camera and shining toward you so you're clearly visible.
Technical specifications you need for your device
For mobile users:
An Internet connection – WiFi (a/g/n/ac) or wireless (3G or 4G/LTE)
Bluetooth wireless speakers and microphone though this is optional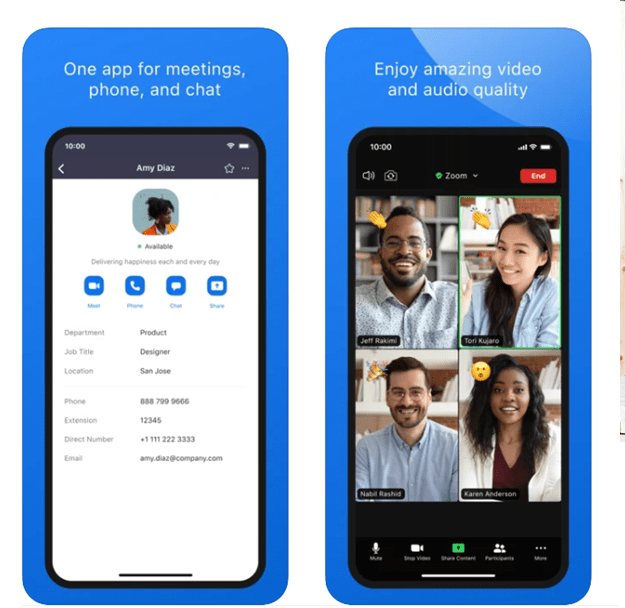 For iOS devices, the supported operating systems required are iOS 8.0 or later and for Android OS 5.0x or later
You can send and receive video using front or rear camera: iPhone 4 or later, iPad Pro, iPad Mini, iPad 2 or later, iPod touch 4th Generation, iPhone 3GS (no front-facing camera)
iPad 13 or later: supported browsers for web start iOS/iPadOS: Safari5+, Chrome and Android: Webkit (default), Chrome
Processor requirement: Any 1 Ghz single core processor or better (non-Intel)
Bandwidth recommendations: The bandwidth used by Zoom will be optimized for the best experience based on the participants' network. It will automatically adjust for 3G or WiFi
Recommended bandwidth over WiFi: For high-quality video: 1.0 Mbps/600kbps (up/down) For 720p HD video: 2.6 Mbps/1.8 Mbps (up/down) For 1080p HD video: 3.8 Mbps/3.0 Mbps (up/down) For gallery view receiving: 2.0 Mbps (25 views), 4.0 Mbps (49 views)
How To Use Zoom For Yoga and Pilates Online Classes?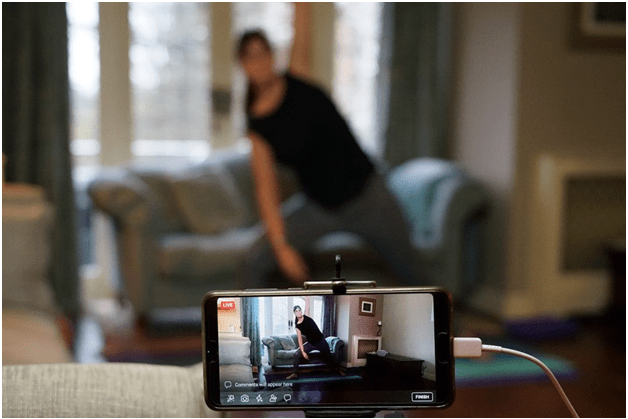 Let's begin and learn how to use Zoom for Yoga and Pilates online classes step by step:
Pick your device which you will use for Yoga and Pilates online classes, say a laptop or desktop.
You can sign up for a free account by entering your email address.
Click the activation email from Zoom.
Fill in the form with your name and password.
Now download Zoom https://zoom.us/download
After launching Zoom, log in to start or schedule your own online class (as called meeting in Zoom), click Sign In.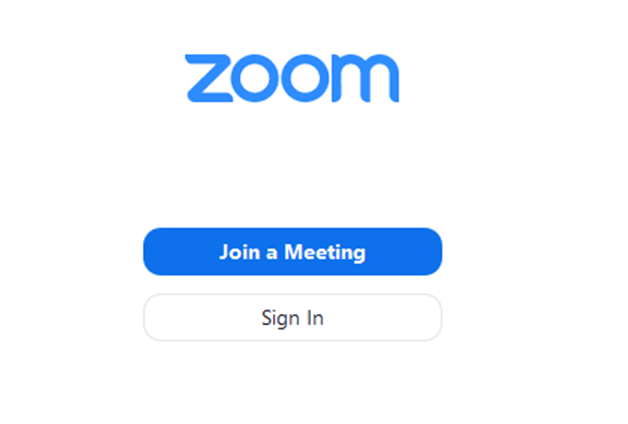 Note that to sign in, you can use your Zoom, Google, or Facebook account. You can also log in using SSO. SSO means if your studio owner or admins have configured single sign-on (SSO) for your Zoom account, you can use SSO to log in on the web and with the Zoom client.
If you don't have an account, click Sign Up Free. If you have a Zoom account but cannot remember your password, click Forgot.
After signing in, you will see the Home tab, where will find various options.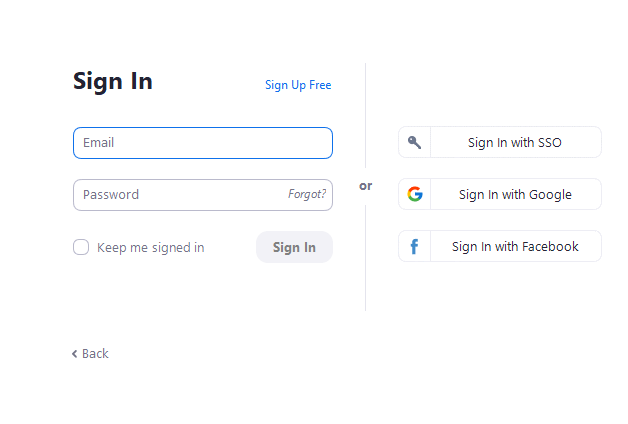 If you are using laptop open the Zoom Desktop app on your laptop
Click "Home" at the top left
Click "Schedule"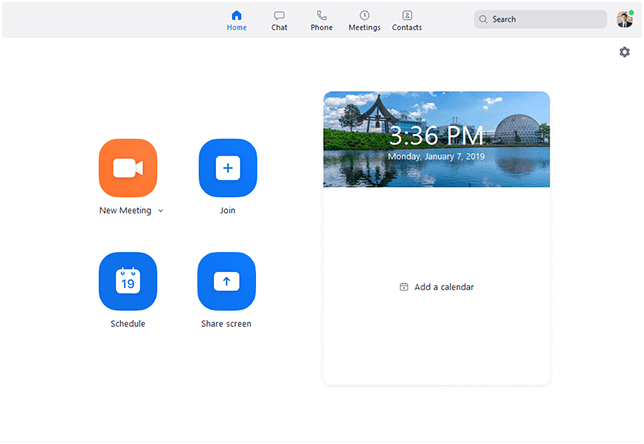 Enter all relevant details like time, date, which yoga you want to teach, etc.
Pick your online calendar of choice (Google Calendar is great if you have Gmail or a Google account) and you'll be taken to a page with your Zoom link. You can send this link to your students in your online calendar's meeting scheduler.
Instant Or Scheduled Online Classes In Zoom
There are two ways you can use Zoom for Yoga and Pilates online classes.
Instant Yoga Class
Schedule your Yoga Class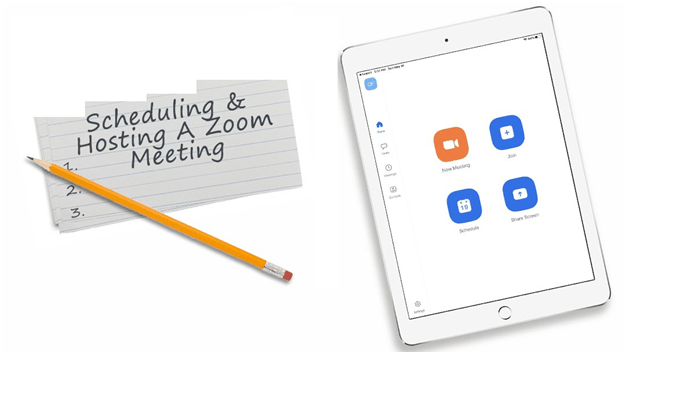 Instant online classes allow you to immediately start online classes, and subsequently, you can invite other participants to join at any time. You can click New Meeting from the main dialog box or click the video camera, with Meet with Video optionally selected, while in a chat with a contact or another channel.
Scheduled online classes allows you to schedule a future class – either a future one-time meeting or future recurring online classes. To schedule future classes, you can open your calendar (or manually open any contacts' calendar) or send an email invite to create the meeting. These methods allow you to schedule the time/date and invite students to join your scheduled online class.
How To Start An Instant or Schedule a Class?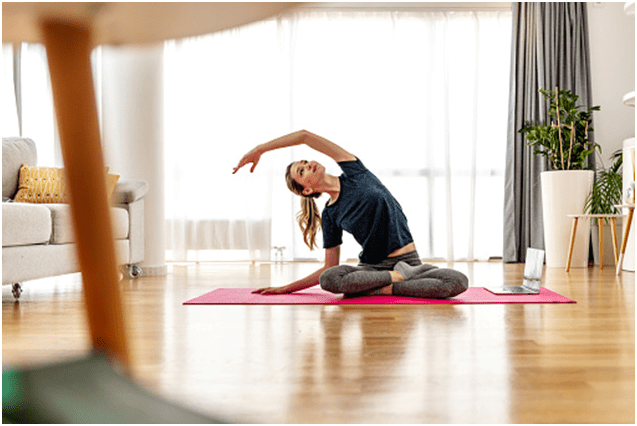 In the Zoom client's home tab, click New Meeting.
You can also click the downward arrow for instant meeting options.
While in a chat with a contact or another channel, click the video camera to start an instant meeting.
You can also click the down arrow for instant meeting options.
On the Zoom website, sign in to your account and click Host a Meeting.
You need to note that instant meeting ID started from Zoom desktop client, Zoom mobile app, or the Zoom website will expire as soon as the meeting has ended. Instant meeting IDs scheduled through the API will expire after 24 – 48 hours.
To start an instant online class click the downwards arrow to enable a video or use your personal meeting ID (PMI) for instant meetings. You can share your screen in a Zoom Room by entering in the sharing key or meeting ID. To change the background image, hover over the picture and click the camera icon.

You can display the next online class for the current day. Add a third-party calendar service if you want to sync upcoming classes.

Select the Meetings tab and click Upcoming to view, start, edit, and delete scheduled meetings.
Once you have started online class, you can access the meeting controls located at the bottom of the meeting window (move your mouse in the Zoom window to display meeting controls).
Thus you can schedule your class in the Zoom application for your desired date/time and copy the invitation details to send to your students.
Remember that students will not need to register for an account to join your but you will have to send the link of your online class on Zoom.
Join your class a couple of minutes early to ensure a proper connection with your students
Find here how to stream yoga classes online with Zoom, Facebook, Skype or Youtube.
How To Share Your Screen With Your Students?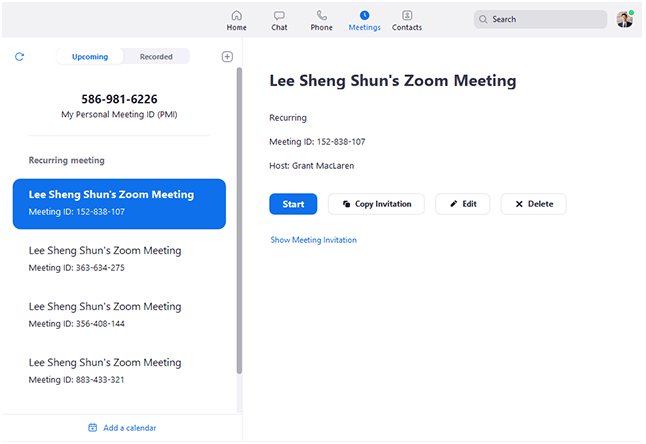 To share your screen with your students while you are using Zoom for online classes is also simple to do.
Screen sharing allows you to share your computer screen with everyone at the Zoom online class or meeting.
What you need to do is click the green "Share Screen" button at the bottom during your online class or meeting. Then you'll click which screen you'd like to share.
Also, Zoom allows you to add Live Captions to Your Zoom Classes which means all of your Zoom online classes will have live captions added to the bottom of the screen. Live captions are great for students to fully understand what you are teaching or explaining.
Find here how to caption your recordings.
Moreover, you can use the feature called Breakout Rooms which lets you split your meeting into multiple sessions, similar to group breakout sessions in a live classroom setting. Students can have their own small groups, which will promote more participation
Also if you want to use a whiteboard to explain things then the Zoom whiteboard feature is there.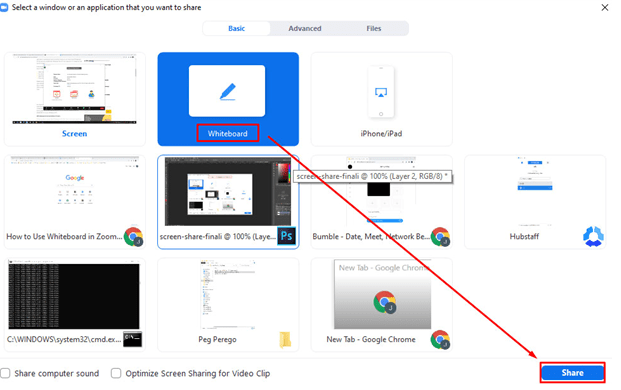 To get to the Whiteboard, click "Share Screen" at the bottom of the Zoom window and then click "Whiteboard."
Click here to know how to stream live Zoom Yoga and Pilates online class on a Smart TV.
Ready now to Zoom! Gather yoga props if you need in teaching yoga or Pilates online, Set up your device, and be ready for your online class. You will love to take yoga and pilates classes online as you interact with your students virtually.
Finally, Zoom has lots of answers to all your questions that pop up in your mind for teaching online classes. Take time out to browse their FAQs which are a lot more valuable and serve as a helpful guide for a beginner who wants to start using Zoom for online yoga classes. Good Luck!