The Best 9 Pilates Reformers Machines To Use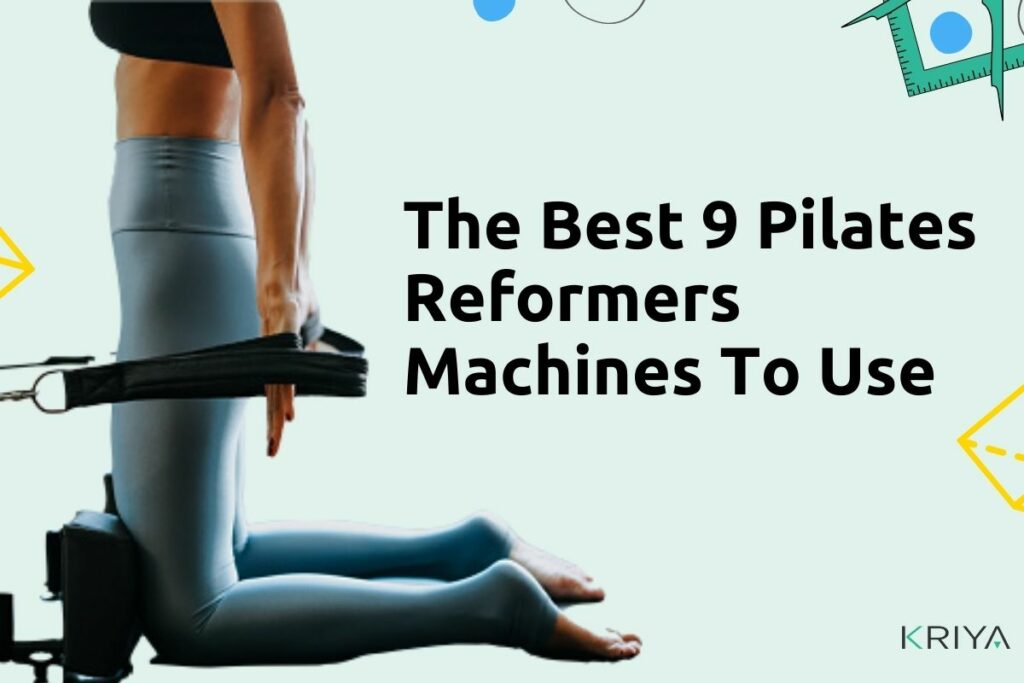 Pilates reformers machines are very useful tools at any Gym, Pilates, Fitness as well as in a Physiotherapy clinic. As Pilates are simple workouts that help you build your core muscles and tone your body, Pilates reformer machines are those machines where you can perform certain movements to recover from an injury and basically help in rehabilitation.
Though generally at any Pilates studio you will find the exercises being performed on a mat, the fitness centers now include Pilates reformers machines to add value to their studio and to help people recover from the recovery of any torn muscle or a compressed nerve.
What is a Pilates reformer machines and how it works?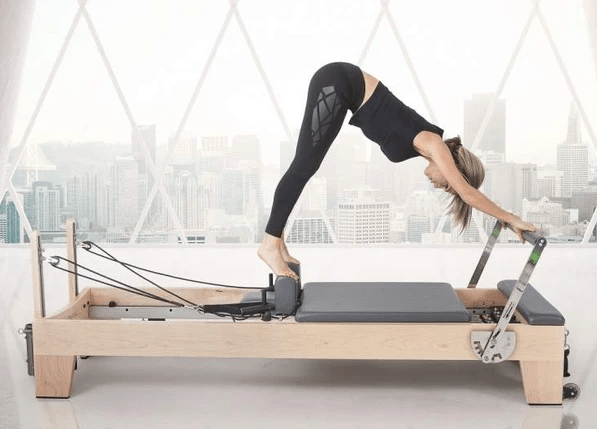 Thanks to Joseph Pilates who invented the reformer which is a bed-like frame with a flat platform that rolls back and forth on wheels. The exercises done on Pilates reformer machines are always done under a trained instructor who assists the person doing the machine for proper strength and balance in the body.
According to Julie O'Connell, PT, DPT at Athletico Physical Therapy. "The reformer assists the individual in achieving the goals of Pilates, which include the use of diaphragmatic breathing to organize the body's posture through coordinated movements with an emphasis on postural control."
The platform is called the carriage, and the carriage is attached to one end of the reformer by a set of springs. The springs allow you to adjust the resistance to the carriage, which will be pushed and pulled along the frame by your own body weight and strength. There are also shoulder blocks on the carriage that keep you in a stable position so that you're not sliding off of the end of the reformer.
You will find a foot bar at the end of the reformer which is an adjustable bar that holds the springs. Your feet and hands can be placed on this bar depending on the exercise. The reformer also has long straps with handles on them that your feet or hands can be placed into. These are at the top of the frame opposite of the foot bar. The springs can be adjusted to affect both the foot bar and the handles, to modify the workout for different skill levels and body types.
Who can make best use of Pilates reformers machines?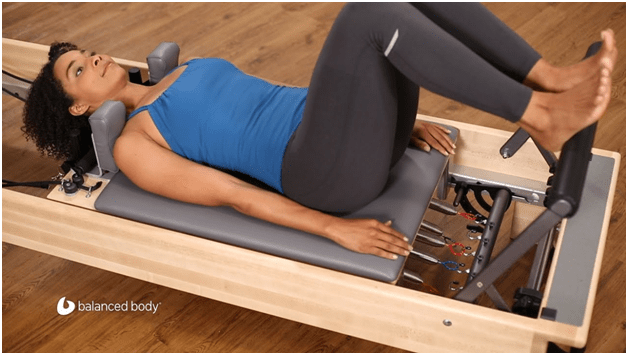 According to experts, the Pilates reformer is best for individuals who are seeking to achieve core stability and good postural alignment  Also makes it perfect for those looking to tone up, rehab from an injury, train for a particular hobby or sport, or for those looking for low impact, full-body workout.
Pilates reformer work focuses on core strength and proper muscle engagement which improves athletic performance, back pain, injury recovery, weight loss, balance, bone density, and posture to name a few. It is a movement system designed to better your everyday life and well being
It is to note that people with other spinal or neck issues may need to take medical advice before doing the machines
The Best 9 Pilates Reformers Machines To Use
Here are the best 9 Pilates reformers machines to use
1. Balanced Body Allegro Reformer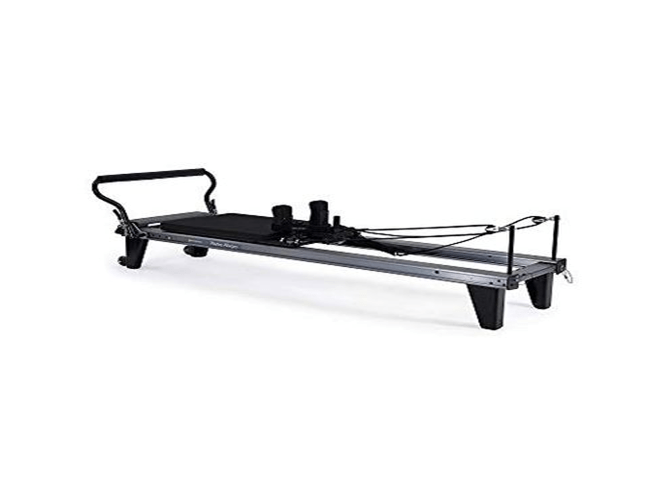 Balanced Body Allegro Reformer is well known for over 20 years. This Pilates machine with a durable anodized frame comes with free streaming workout videos, double cotton loops, transport wheels, and a built-in standing platform.
You can customize your workouts and it provides everything you need, from resistance bands to bars and more. The frame is designed with powder-coated anodized aluminum and maple accents. It includes 5 signature springs with spring collars.
The machine stands on end for easy storage, and for an extra boost, you can opt to add on a 14-inch leg kit.
2. Align Pilates F2 Folding Home Reformer Bundle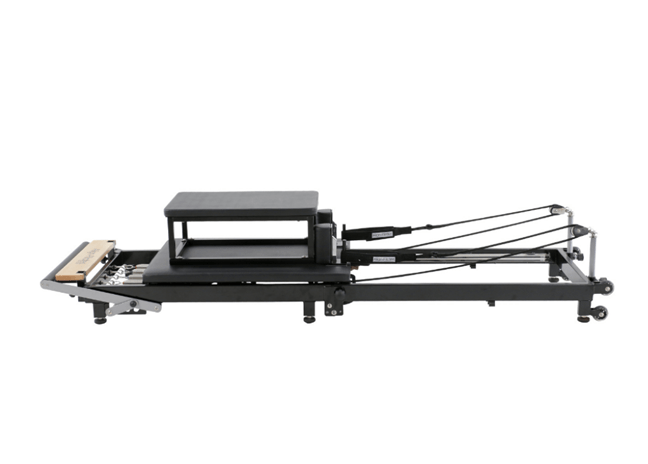 Though designed for home use, the F2 reformers share many of the key features of commercial reformers. The F2 offers fluid, progressive resistance, and a range of adjustments to personalize the machine for your workout. The mirrored stainless-steel runners guarantee a smooth and quiet ride.
The F2 Pilates Reformer is a self-contained machine that can be easily wheeled around and stored safely out of the way by folding up, so it does not need to take up any space when not in use. The F2 can be used for jumping exercises with the addition of the F-Series Jump Board.
Costs around $2000 and can be bought here or here
3. Reformers from Pilates Equip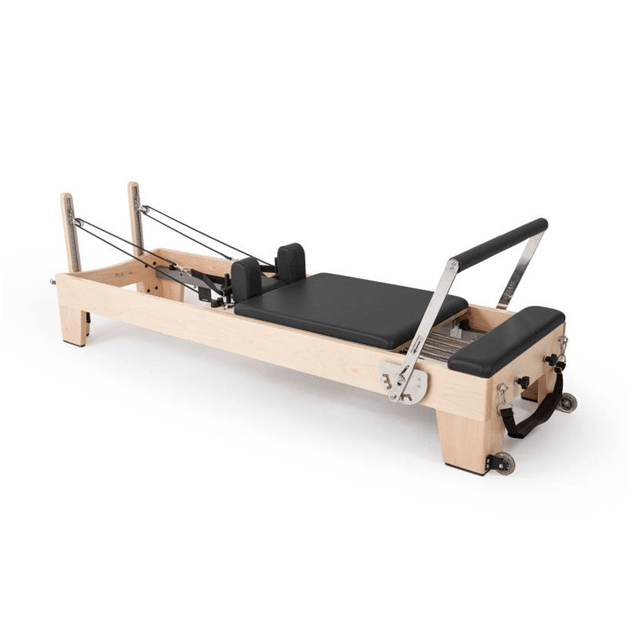 Pilates Equip is an Australian-based company having workshops on the northern beaches of Sydney. It supplies its reformer machines to most of the Pilates Studios all over Australia. Pilates Equip is appreciated by Pilate's professionals all over Australia and more and more around the world. There are Evolution reformers, Rehab reformers, and Studio reformers.
Costs range from $4500- $5500.  You can check out here which one you would wish to buy.
Here's how to increase Pilates Group Class Attendance at a studio.
4. Merrithew Reformers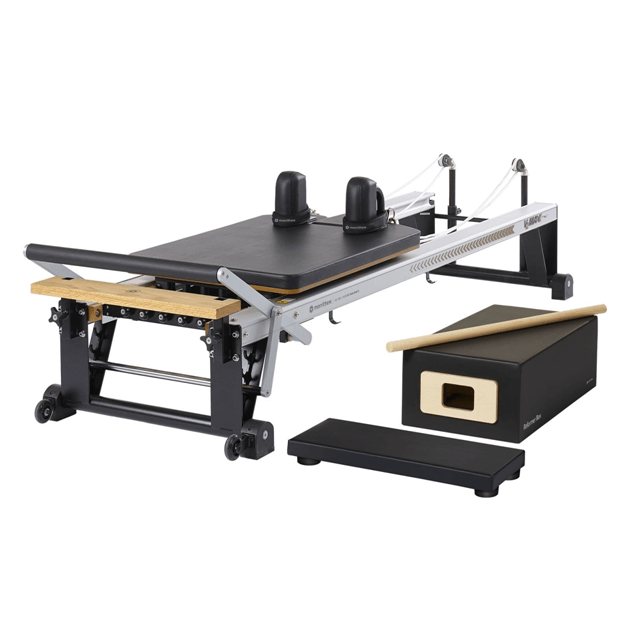 Merrithew Reformers offer reformer machines used for both Scott and Joseph Pilates. These reformers are equipped with their patented Retractable Rope System and self-locking cleats that allow for quick, easy, and precise rope adjustments to ensure an appropriate range of motion for all exercisers. You can find the Scott Pilates reformer machines here in Australia. The cost depends on the model you pick.
5. Basi system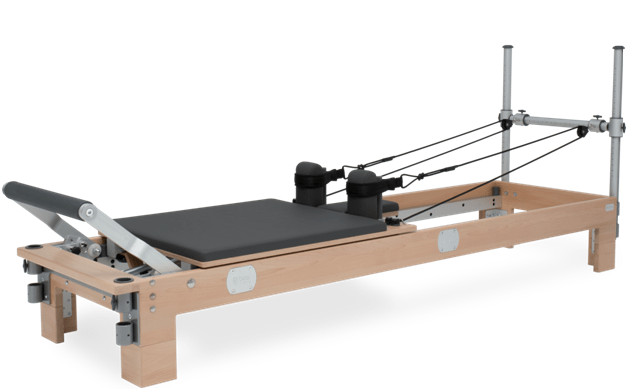 The Basi Systems Reformer is smooth in movement with powerful adjustability. Its innovative Enhanced Pulley System (EPS) provides fine-tuning control of the pulley angle and the expanded gear system allows precision in spring resistance settings. With the largest carriage cushion and longest track in the industry, it offers unprecedented comfort and range of motion. It comes with four prepared ports to accommodate the revolutionary F2 System upgrade. The BASI Systems Reformer is an expandable system that seamlessly adapts to your needs. The cost range from $3500 to $4000.
6. Align Pilates New Reformers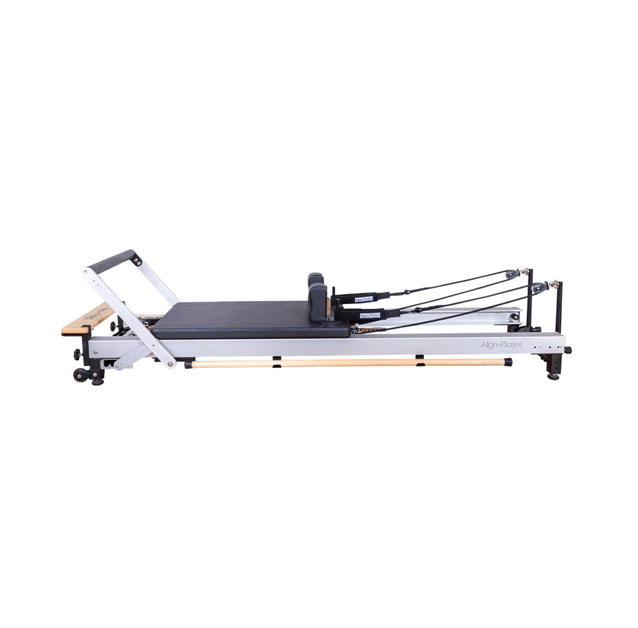 The Align-Pilates Pilates Reformer Range offers a comprehensive collection of reformers to suit different tastes for both commercial and home use! They have a Pilates machine for all budgets. Their latest machines are Align Pilates C8, A8, and M8.
The principal change from the M2-Pro is that the M8-Pro uses our new patent-pending Rapid Change (RC) spring bar so that the spring bar can be adjusted with the springs attached with one hand without the need to move a separate carriage stopper. The reformer comes complete with a removable maple standing platform, features storage hooks for a Gondola Pole, and removable off-centered shoulder rests for a choice of shoulder-width positions. The M8 costs $5199. You can click here to buy now.
7. AeroPilates Pro XP 556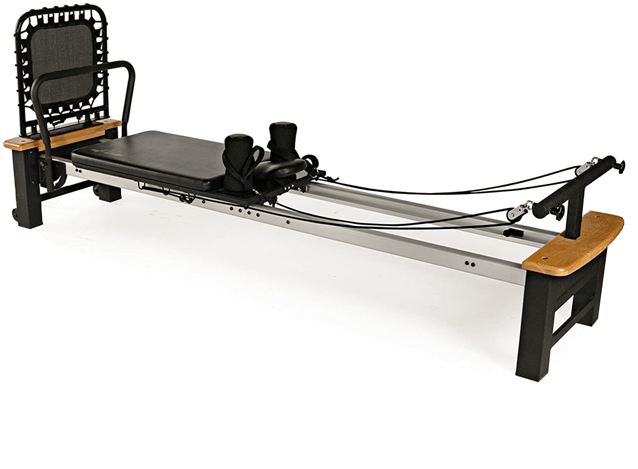 This machine features a frame that is both durable and modern looking, it has a high level of adjustability and comfort, and it will allow you to perform well over 100 Pilates-related exercises. With the Stamina AeroPilates Pro XP 556, you get a great mix of affordability, functionality, and durability too. It comes with a 3-year manufacturer's warranty on the frame and a 90-day warranty on the moving parts.
8. Studio Reformer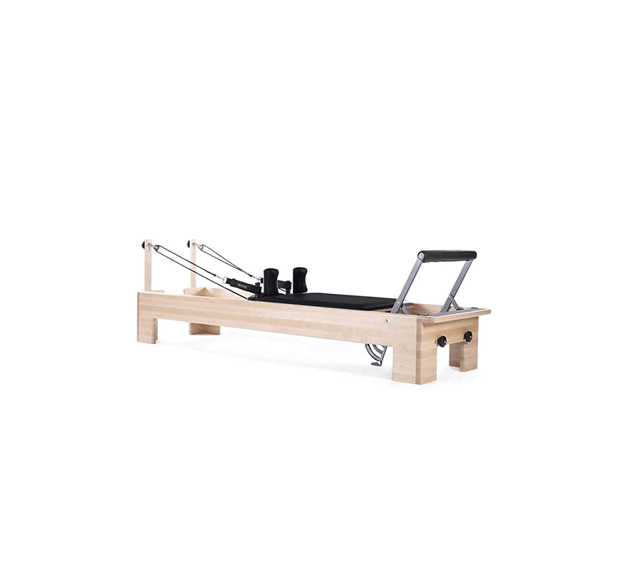 This sleek, wood-framed machine might blend into your mid-century modern aesthetic than other machines. It's an excellent choice for taller people, too, given the length of its carriage. The Studio Reformer also features Balanced Body TwistLock shoulder rests. Adjust or remove your shoulder rests quickly with no need for tethered pins.
This product comes from Balanced Body and is dedicated to providing Pilates-based education and equipment that empowers users to be mindful of movement, make healthy lifestyle changes, and ultimately find balance.
Click here to buy now costing $3,455
9. Elina Pilates Elite Cadillac Reformer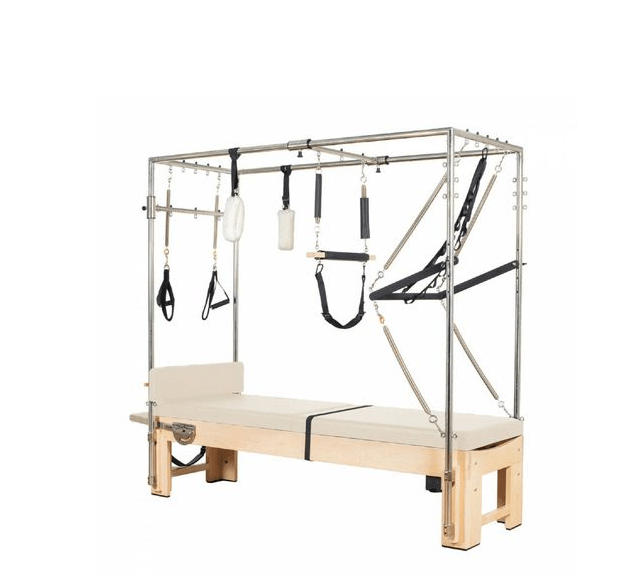 It is made of stainless steel, anodized aluminum, and Canadian maple wood finished in a smooth and glossy satin varnish. The aluminum parts are anodized for strength and durability. In addition, anodizing help reduce friction and prevents oxidation.
The carriage has a strong interior frame, with adjustable alignment control, while the top surface features comfortable foam padding for perfect resilience, which provides great stability and safety.
The trapezoid structure is made of extra tough stainless steel, designed and built to provide a robust and stable area. All moving sections are locked in place using the fixing manuals: simply pull to unlock the position, slide to the new position and release the manual knob to lock the new position.
Eight connection points to the structure ensure that the trapezoid is attached to the maple base frame, providing maximum stability that also disperses the stress of the activities associated with the trapeze evenly throughout the frame. This machine costs $5,490 and you can buy it here.
In New Zealand, BodyLight offers Pilates equipment and reformers which you can buy directly from their studio.
In Australia, you can buy the machines from PilatesreformersAustralia, PilatesWorld, PilatesHealthEquipment and from various other stores online.
Tips to consider when buying Pilates Reformers Machines
Follow the below tips before you buy any Pilates Reformers Machines.
Know why you want a reformer. Are you a patient or a studio owner? You want for your home or studio space?
Next find your size and physical abilities as reformers come in various kinds, heights, sizes so see which one will fit your body type.
Then consider your budget. These equipments come in various prices though the prices from reputable online sellers are almost always matching the MSRP (manufacturer recommended retail price). You should buy from the seller with the best customer service.
When buying for individual you need to understand how this will work. So better take some Pilates classes at a reputed Pilates studio under an instructor before you invest in a reformer. The exercises are very specific, and it's necessary to have a trained Pilates instructor guide you. You can even take online classes if you want.
Buy from a reputed brand like Gratz, Balanced Body, Basi Systems, Stott Pilates, Peak Pilates and Elina Pilates.
Check with the features it offers as basic, mid range and professional reformers all have different features.
Finally look at the warranty period that comes along your reformer purchase.
Good Luck!