How to Increase Yoga, Pilates and Group Fitness Class Attendance?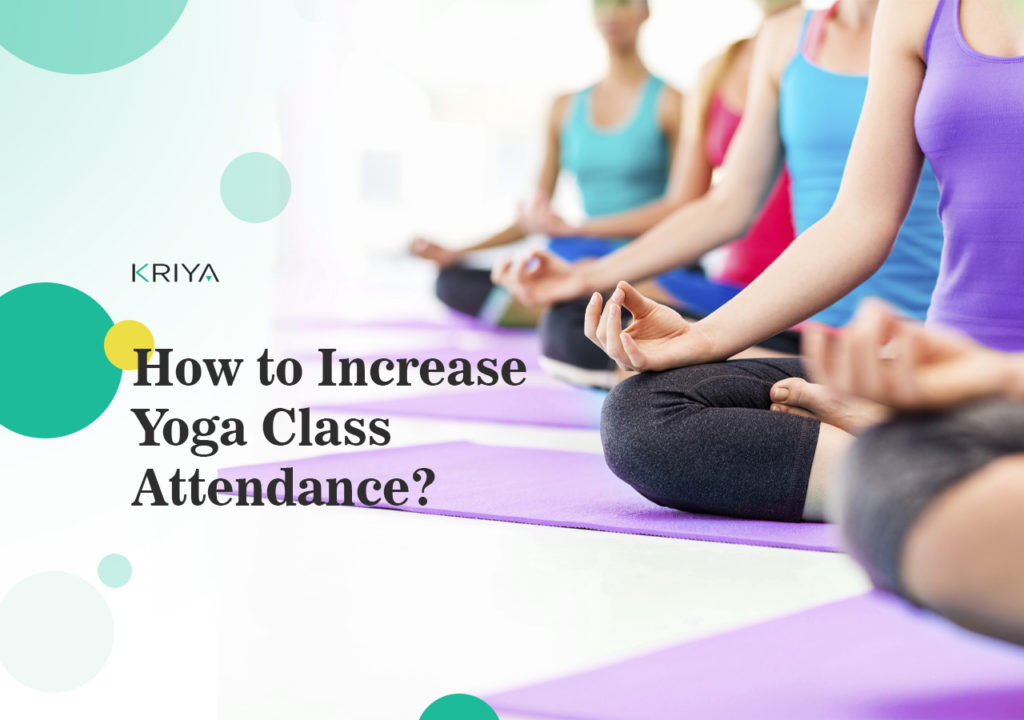 How to increase Yoga class attendance is a very interesting and challenging question for Yoga studio businesses. Like any other business, a Yoga business also needs a well-planned marketing strategy to grow the business. Let me tell you a small real-life experience of one of my neighbors who has just started a small set up of a Yoga school in the locality. There are already three Yoga studios around and this is the fourth one.
The studio that he has recently opened has all the infrastructure but very few students are turning up. Many come, have a peep and go away. The other studio owners who are at a distance of say 500 meters came to congratulate David (my neighbor), few gave him positive advice and some didn't. The positive advice is what any Yoga studio owner has to catch to increase Yoga class attendance. After all, you did your Yoga certification, invested in your studio to earn money. The mantra to success is promotion, promotion, and promotion. This means you need to market your studio business and this is what David is trying to do.
There are many steps to promote your business and increase Yoga class attendance. Here is what you can also think of like David to attract more students to your Yoga class. These 11 tips are sure to help you increase your Yoga and Pilates class attendance.
1. Posters and Flyers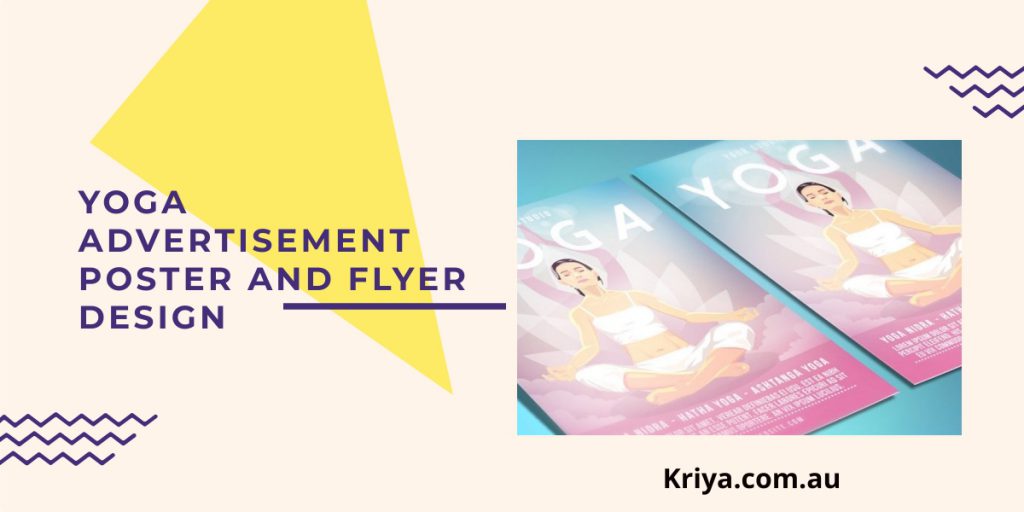 We at KRIYA talked about posters and flyers in our previous blog post. Flyers and posters are the basic steps to let people know that there is a Yoga studio around.
Beryl Bender Birch, an Ashtanga teacher and the author of the book Power Yoga, launched her own teaching career with fliers and mailings. Over the decades, her classes grew from two or three people to crowds of 60 or more. Birch stresses that her teaching practice wasn't built primarily through clever marketing but from putting in years of solid teaching and effort at spreading the message.
"There's no substitute for experience," says Birch. "[It's about] being in the same place at the same time for a long period of time. It's about practice. You have to do it for a long time without a break, with earnestness. If you're a good teacher, people will come." You have to toot your own horn. Students don't just come without inspiring them to come.
Tip: Always have flyers and posters printed in such a way that looks attractive, content is good and possibly reach out a hand to hand. This means the text written in the posters should be appealing and distribute the flyers person to person yourself explaining the benefits of Yoga class you are going to teach.
2. Social Media Marketing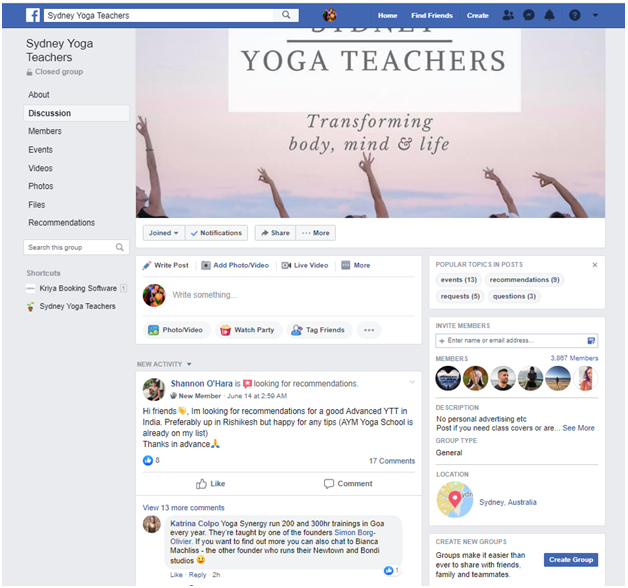 Now don't say you don't know how to use your PC or iPad to do social marketing. People these days are more hooked to the internet and technology. Can a TikTok Yoga video help? It's the way of the world and how most of the students connect. It is so easy to attract students via social media and an essential tool that you cannot ignore.
A good website, Facebook Page, Twitter and Instagram are social platforms to advertise your Yoga studio. Keep in mind a successful post on Instagram will perform differently than a successful post on Facebook like you can use Facebook Live feature that lets users post live videos to their feed. These videos get more attention than previously-recorded ones. You can show a demonstration video of your studio or show a sneak peek of your sequence.
Tip: Make sure your social media strategy looks authentic and real. Also, be creative like one day you can post a photo and other days some quote or a few lines of text. Create a FB event like theme of your class with the real image. Have your close friends share the event and it should grow in popularity.
3. Contact Local Media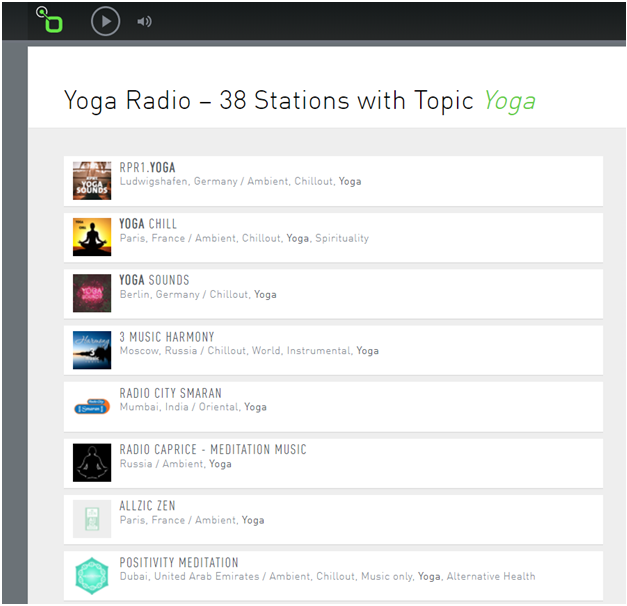 It's not that all people love to go online or use the internet. Elders or Seniors prefer to read newspapers or hear your local media like the radio. You can volunteer for a 5-minute talk show in your local radio station or write a feature for a magazine or journal. Editors of the newspapers love to post local event. Organize one at your Yoga studio and ask them for the coverage report which they will love to publish in their local city news. All media channels are on a social network which will be a boost to your marketing strategy.
Tip: Local media want news or headline story. These channels want to run their business and will surely be of help if you give them free news of your Yoga studio business. Make this feature in national Yoga day or fitness day. Reach out directly to these outlets and ask them how they choose who to feature, and tell them about yourself and why you think you would be a good fit.
4. Discounts, Vouchers and Coupons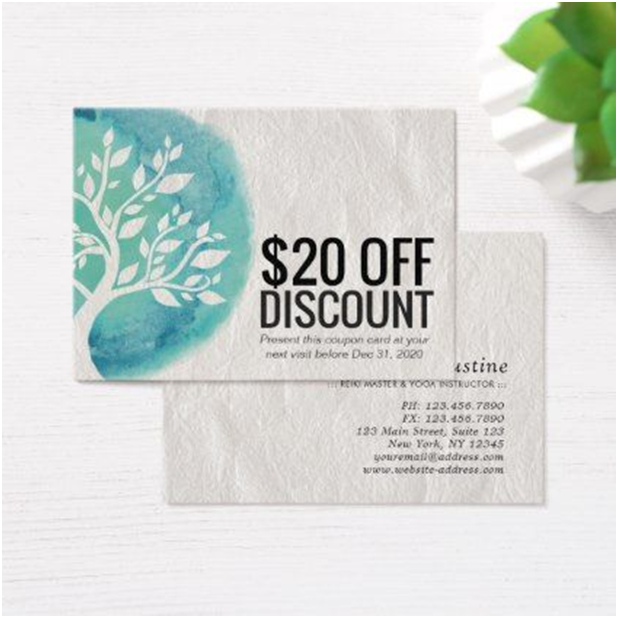 Most of the students want to try your Yoga class and then decide they want to join or not. So offer discounts on your Yoga classes. Distribute vouchers or coupons, like a happy hour voucher for Wednesday or Sunday. Take the help of nearby shops especially the grocery stores where people come to buy their daily needs or a cafeteria around. Request them to place your vouchers or coupons at their reception and distribute them when they visit the desk for billing.
Tip: Personally distribute vouchers and coupons to whoever approaches near your studio or at local shops nearby. Giving 10% discount for the next five classes is no harm to increase your Yoga class attendance.
5. Give Class at Festivals, Fete or Carnival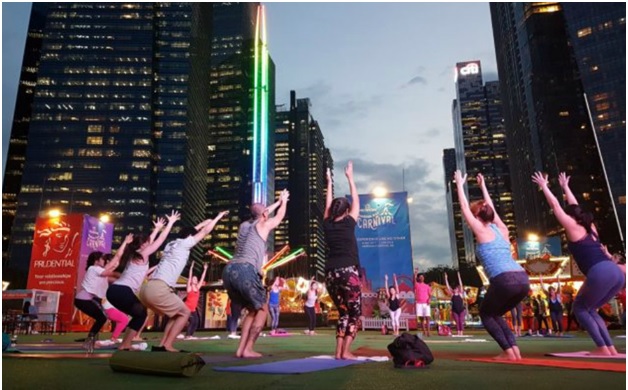 Your local community or city must be having festivals or organizing fetes or carnivals. You need to open your eyes and ears and find which local event is coming up near you. Contact the organizers and ask them for a small space (even if they charge do it). Then teach your Yoga at the festival to reach out to a wide local audience. If there is a fitness or Yoga festival you can volunteer to teach a class.
Tip: You need to be bold enough to make use of such events. Remember if you are shy you are not going to achieve anything. Even if you are not allowed by organizers to take the class in a carnival or festival, you can still do the marketing of your Yoga studio by distributing your flyers in the event.
6. Bring Out Something New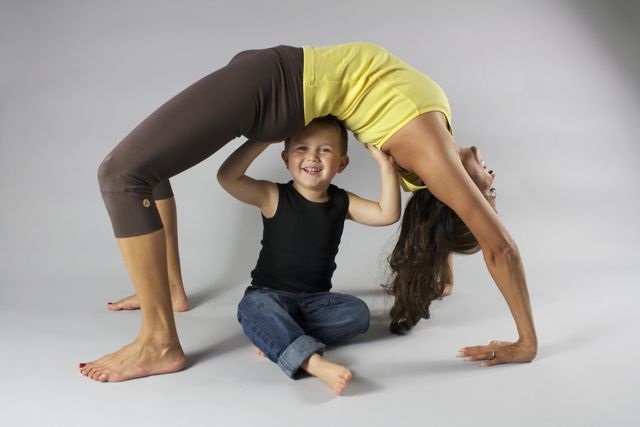 Not everyone likes cakes, some like doughnuts. So bring something new to your studio. If you are feeling like your growth is stunted, and you're having a hard time reaching new students and filling your classes, it might be time to grow your teaching toolbox and learn a new offering. Consider taking a weekend training in meditation, Restorative Yoga, or even Yoga Nidra. Many trainings only take a few days and when you're done you are ready to teach a new style of class. When trying to decide- think about what is not already being offered in your community so you can be the one to bring something new to your area.
Tip: You can create a collage at your Yoga studio. Offer 10 minutes of mediation, 10 minutes chanting with music, 10 minutes group Yoga class or hugging trees, running in the beach and introduce an outdoor session once a while to bring change and to add something new to your class.
7. Allow Friends to Come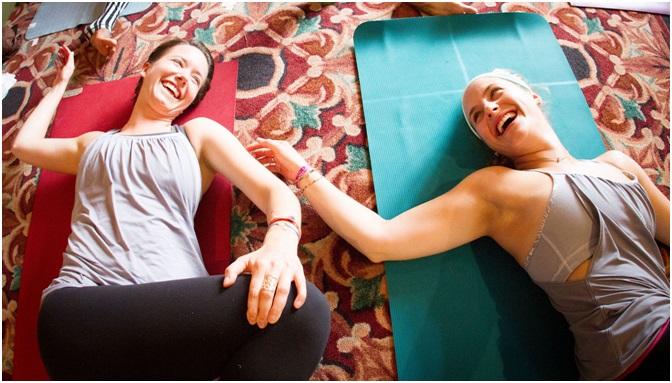 Allowing your students' friends to come to your class makes students more comfortable with your class. You can ask them to bring friends on one single of the week or whole through a particular week or offer a special partner Yoga class for them to attend with a new friend. Often, the hardest part with attracting new students is just getting them in the door, and promotion like this is designed to do just that.
Tip: There are many people who love to hang out with their friends all the time. So this marketing strategy is perfect for teens or young couples who want to do things together.
8. Introduce a Professional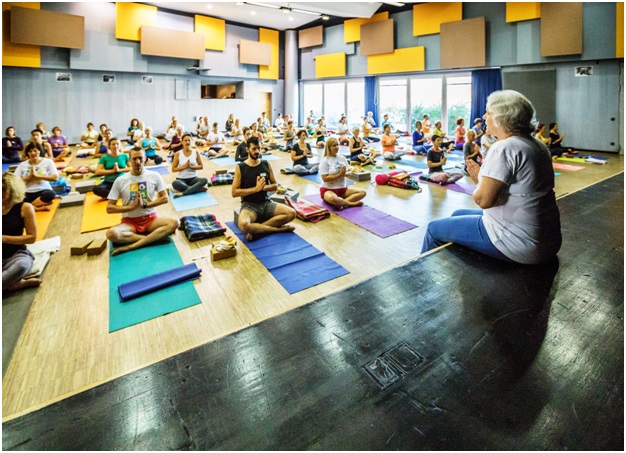 When working on building your audience and attracting new students to think about partnering with fellow wellness professionals to offer a special class or event. Find a Reiki practitioner or Acupuncturist and have them offer their services during a Restorative Yoga class, or maybe you find a Massage Therapist that offers mini sessions after class. The only limitation here is your own creativity, so start by reaching out to local practitioners and see what happens!
Tip: Many local physicians or other fitness experts can collaborate for a class. If you can afford gift something to the expert for their visit so that they can be motivated to visit again.
9. Offer A Contest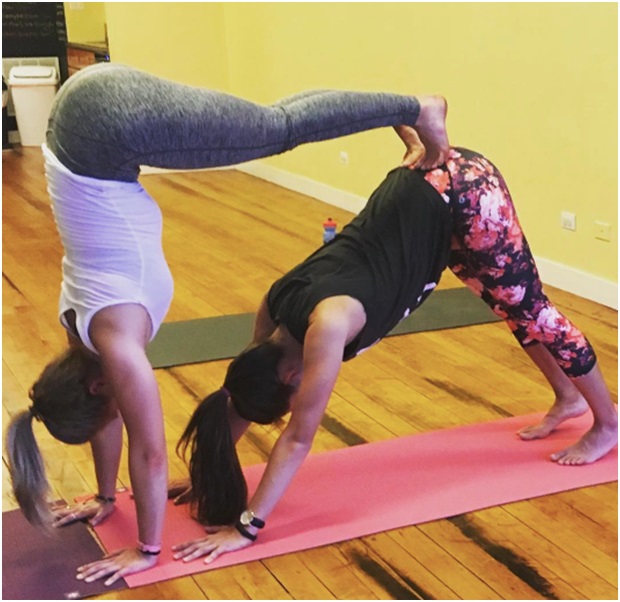 Students love challenges so offer them a contest or challenge. Online or in-person challenges are a great way to get people motivated and excited about Yoga. Challenges can be big or small and you can do them online or run them in person. You can run a 7-day pose challenge on Instagram, or maybe a 30-day Yoga challenge where you challenge your students to come every day for a month.
Maybe you do a 3-day self-love challenge where you share journal entries or mini flows on Facebook for your students to use. Make sure to have an enticing reward at the end for those that complete the challenge, and have your students share their progress as they go.
Tip: Introduce rewards for students from time to time who accept challenges. One of the best ways is to send an email out to your email list and tell anyone who accepts a contest like writing a review for your Yoga class and to enter and win a free 5-class pass. Or maybe you give everyone that does a post on social media a free guest pass to bring a friend to class. You will also want to make sure that you thank anyone who is spreading the word and helping you to grow your audience.
10. Improve Yourself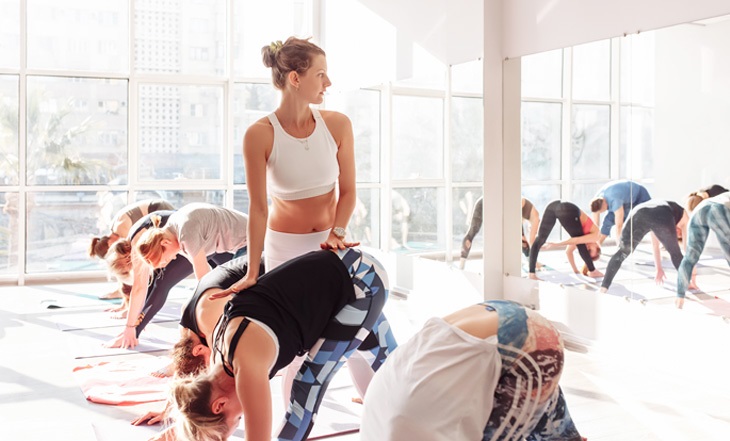 This is important for all Yoga teachers. You need to come early for your Yoga class and stay after class so that you can interact with your students and have a jolly time too with them. Remember a friendly teacher is going to have more students. Also make yourself aware of new Yoga sequences or lessons and keep a strong daily practice You immediately elevate students, connect into their energy fields and lift them up so much they want to keep coming back for more.
Tip: See how retail shop owners work from day to night to grow their business. Your Yoga studio is like a shop that needs to be opened regularly and you need to introduce new items like a retailer to get more customers.
11. Make it Easier for Members to Sign Up
You need an easy to do channel for your students to sign up for your class. The best is to use a good online booking and management software like KRIYA that makes students easier to book your class.
These online booking systems makes things easier for your students to sign up for your class, and they're more likely to show up. Also your members want to be able to reserve appointments or classes online. Today 50% of appointments are booked online outside of office hours for certain industries, so make sure your studio allows for booking through your website and mobile app to attract more sign-ups.
Allowing a member to reserve their spot within such booking systems app or website will increase the likelihood they'll show up to class. If they haven't made a commitment to attend class; making a reservation ahead of time – they may change their mind at the last minute. These online systems help you review your attendance numbers over the course of the calendar year instead of focusing on month-to-month changes. You can know which month of the year was your peak and which was slowest.
Tip: With the right software, all of these tweaks will help you increase attendance at your business without creating hours of extra work for yourself. If your software doesn't allow you to do all these things quickly and easily, it may be time to consider the booking system that is more flexible for you and students.
Finally, there are many other different ways as to how to increase Yoga class attendance. You can ask for experts or other Yoga studios that really want to help you (in cut throat competition its difficult to find one that is genuine to help you improve). You need to go above and beyond in your marketing strategy to get more students to your class. Another important factor is to retain your existing students. When you go above and beyond to make the current students you have felt special, appreciated, and valued they will most likely share their experience with those around them, leave reviews, and want everyone to know how great your classes are.
Click here to know how to build a perfect Yoga sequence for your class
Now and then you can make your students go for a surprise by offering them a post-class piece of chocolate or cup of tea, follow up with your students when you know they have a big event or day, offer a member's only specialty class just for your current students. Connecting with students is such a crucial aspect of teaching Yoga so you need to learn and remember them with names and finding out a bit about each student is vital.
Also, self-study is important to know your own intention for teaching. You need to learn to sequence what you are going to teach as intelligent, creative, and intuitive sequencing skills are integral for a robust experience for your students on the mat.
As a massive amount of time, energy, and effort go into creating a truly fantastic class which is liked by students. Thus it's not just handing flyers to someone who is never going to walk into a Yoga class and increase Yoga class attendance. You need to consider your audience's needs when promoting, and then target those needs with the economy and effective marketing so that students are at your door.
See also
12 Tips To Start Your Yoga Business
How to Grow a Yoga Studio?
How to Make your Yoga Studio Stand Out?