Best Recommendations For 200 YTT Australia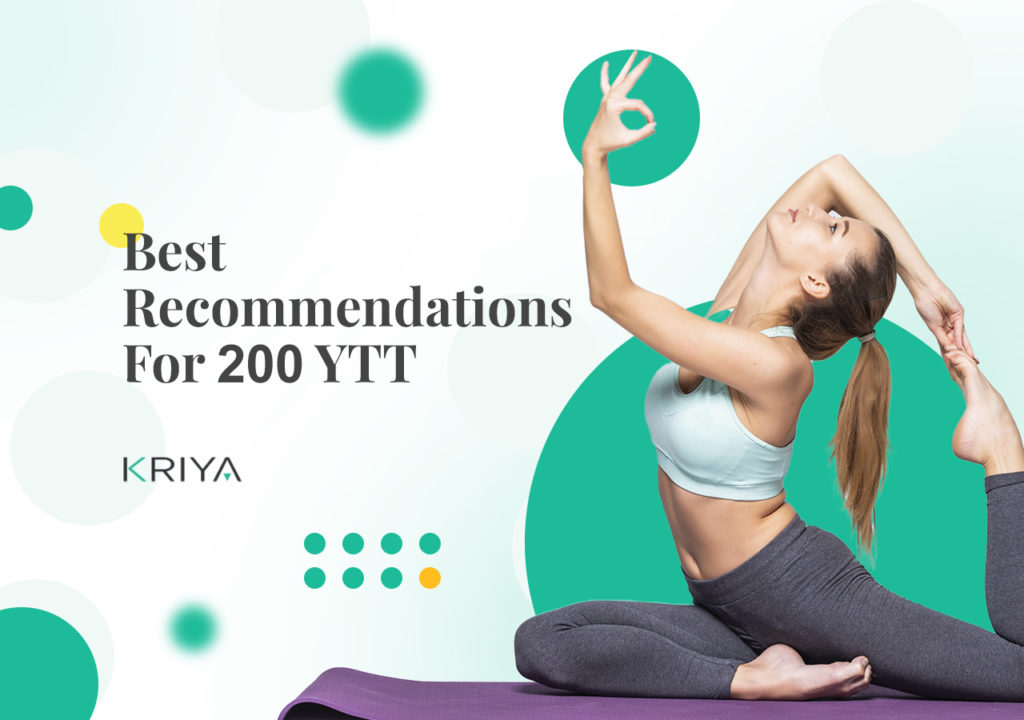 "When one teaches, two learn." ― Robert Heinlein
200 YTT in Surry Hills, Gold Coast, Brisbane, Byron Bay, Melbourne Australia
200 YTT in Sun Shine Coast Australia
200 YTT International
As only a few days to welcome New Year, few of my friends have made their resolution to join yoga teacher training and become a yoga teacher. Earlier, I thought that if they join few yoga classes they are ready to teach yoga, but that was my misconception because yoga as a profession is a vast learning project with different types of yoga and their teaching modules. It's not only yoga but any practice related to mind, body, and soul needs proper training and you need to put in a certain number of hours to get ready to teach yoga.
I understood this fact recently as these days my evenings are spent at a physio studio, as I need vigorous physiotherapy to strengthen my wrist after an injury. Also, few yoga exercises are involved in the treatment especially to strengthen my shoulders.
The other treatment which I undergo at this studio is diathermy, ultrasonic massage and hot wax treatment as recommended to me by my Ortho surgeon. The guy who gives me such treatments on machines is a friendly young man of 25 years. While on the treatment table we both have casual talks and he asks me how my day went through, how was my pain and various other such little conversations.
On my asking one day as to how much experience he has in this field, his reply took me by surprise. He told me that he has over 8 years of studio experience, but as he was not a trained therapist from a proper medical institution and he has no certification or degree, so he cannot call himself a (Physiotherapist) PT. Also, he had no right to give advice or perform certain exercises on any student or patient as he only had not more than 20 to 50-hour basic training about his subject.
He said for a support role, completing a Diploma course, a Certificate level 111 or 1V or any other short course combined with a period of hands-on practice will qualify you to work as a physiotherapy assistant. The duration of these courses could range from a few weeks to a whole year of full-time study.
But to qualify as a physiotherapist you will need to complete a four-year Bachelor's degree in physiotherapy or a five-year double degree. If you wish to specialize in a particular field, you will have to complete your postgraduate study, which would usually be in the form of a Master's Degree.
This answer made me realize that's why he never tried manual traction on my arm, and I have to wait for the main PT instructor and studio owner to teach me exercises.
The same situation goes at many yoga studios. Merely learning few poses or having few hours yoga classes cannot make you a perfect yoga teacher. Many women and men find yoga a profitable business. One in 10 Aussies aged 14 and over now practice yoga according to power living Australia plus yoga and natural therapies combined are now the fourth fastest growing industry in the world.
But to do this business either you become a yoga teacher or own a yoga studio of your own and hire yoga teachers or hire a yoga studio if you are a yoga teacher. To become a professional yoga teacher you need to undergo proper (Yoga Teacher Training) YTT and get a license to perform. Yoga is a big business and as its popularity grows, so does the number of yoga teacher training courses and centers.
So to explore yoga as a career or to become a yoga teacher in Australia or to simply improve your personal practice, and to gain a better understanding of yoga philosophy, many go for YTT.
How To Become A Yoga Teacher In Australia?
To teach yoga in Australia first you will need to complete a 200/500 Hour Yoga Teacher Training from any RYS (registered yoga school). There are course options that are accredited with many yoga schools like Yoga Alliance and Yoga Australia, which will give you the certification to teach.
The best yoga teacher training programs cover a range of key topics and include teachings from experts in each specialist subject.
You will understand various yoga asana practice, mind-body connection, and emotional resilience
Know the classical alignment of yoga poses, including an in-depth understanding of asana and yogic technique
Gain all the skills you need to teach yoga with confidence
Able to create intelligent, fun and creative yoga sequences and understand how to lead a class
Also, learn the origins of yoga history and philosophy
Learn breath and meditation techniques to help manage stress and anxiety
Take a deep knowledge into yoga anatomy and physiology
Be able to start your teaching career through community classes and understanding of the business of yoga
Learn other spiritual yoga practices as well
Once you become a yoga teacher, you must try getting other yoga certifications too (Vinyasa yoga, Hatha yoga, Kriya yoga, Kundalini yoga, etc) as it deepens your own practice and helps you choose the right type of yoga that suits you. There are diploma, degree, Ph.D. courses available too in Australia as well as in India and other parts of the world which, you can consider also to be trained at an international level.
200 YTT in Surry Hills, Gold Coast, Brisbane, Byron Bay, Melbourne Australia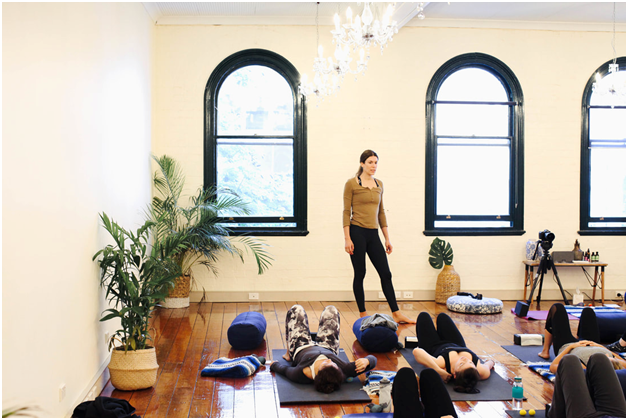 Here are the few best recommendations for 200 YTT in Surry Hills, Gold Coast, Brisbane, Byron Bay, Melbourne Australia.
i – Body mind life: Makes you take the plunge and live and breathe yoga for one month at their dedicated training studio in Surry Hills. You can choose a flexible program that involves a beautiful week-long immersion retreat in Byron Bay followed by a five-month course with weekend intensives.
ii – Sukha Mukha Yoga: Sukha Mukha is offering 5 Month 200hr Yoga Teacher Training weekly on Thursdays |Commencing 29th Jul 2021. Their teacher training will inspire you to take charge of your physical, mental, emotional and spiritual health by laying the practical and philosophical foundations of a lifelong yoga practice.
iii – My health yoga: My Health Yoga offers Yoga Classes, 200 YTT on the Gold Coast and in Brisbane and a unique variety of workshops, retreats, massage, natural therapies, and specialty Healers Courses.
iv – The Essence of Living: The Essence of Living Yoga Level 1 (200HR) training takes place in two locations, at the Essence of Living Tallebudgera Valley Retreat and The Daily Dose studio in Melbourne. Their training program truly over delivers, providing you with 320 hours of training, including 200hrs of face-to-face learning.
v – Australia yoga teacher training: Australia Yoga Teacher Training (AYTT) offers a National and International certification in becoming an independent Yoga Teacher. 200hr Yoga Teacher Training allows you to follow your heart around the globe with transformative tools to spread balance and equanimity anywhere, and everywhere you go.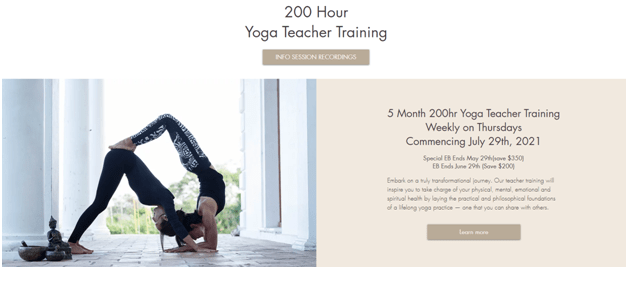 vi – Power Living: Power Living is one of the largest yoga communities in Australasia and offers 200hr, 350hr & 500hr Yoga Teacher Training Programs at their studios in Sydney, Adelaide, and Melbourne.
vii – Byron yoga: Yoga Teaching Courses are held in Byron Bay & Melbourne. To offer this high standard of teacher training, Byron Yoga Centre is an RTO (Registered Training Organisation) in Australia
viii – Stretch yoga: Stretch yoga is now taking applications for 2021! ​Offering a full 350hr option approved by Yoga Australia and Yoga Alliance, Stretch Academy's teacher training has more face-to-face contact hours than any other course in Brisbane!
ix – Yoga Rhythms: Yoga Rhythms is one of the most established yoga teacher training schools on the East Coast with courses north of Brisbane. Yoga Rhythms runs 200 hours and 150-hour yoga teacher training programs which are Yoga Australia approved and recognized.
Click here to find more studios that offer 200 YTT in Australia
For senior-level YTT click here
200 YTT in Sun Shine Coast Australia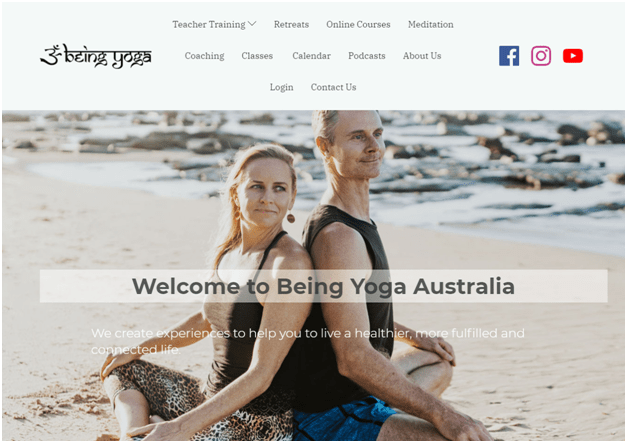 If you are looking for full time or part-time 200 YTT at Sunshine coast Australia, then here are few best recommendations.
Being Yoga: Offering 200 YTT, also part-time 200 hour – Level 1 Yoga Training with Vinyasa Yoga and the Art of Living at Sunshine Coast | Brisbane | Albury-Wodonga. Right now they are offering early bird discount | Book & pay your deposit |Learn Meditation, Vinyasa and more. Most of this training is held in-person with your two facilitators, Michael Daly and Vanessa Rudge. Two of the sessions will be held from your home via Zoom as online sessions.
Zenko Yoga: Offers internationally certified Level 1 Program, 6, 9 and 12 Month Formats Available|Course runs online as well as on the venue | 200-hour yoga teacher training course designed to help you discover your greatest potential as both a yoga practitioner and yoga teacher. Click here to know the training dates for 2021
Yoga Energy: Offers 200hr 350hr 500hrLevel 1 & 2 Specialty Programs | focusing on Power Yoga Long Slow Deep; Prenatal; Mentoring Program, Mindfulness and even offer distance learning. Click here to view the dates for 2021
Mandy Habener: Offers 200HR  ​Level 1 YTT |  200 Hour Teacher Training course is recognized internationally and fully Coast accredited by Yoga Alliance. Taught by a team of certified and experienced teachers, who support all levels of students to help develop skills and tools to practice and teach authentically. Whether you're looking to deepen your personal practice, learn more about the history and philosophy of yoga or passionate to become a teacher, this training is the perfect opportunity for you. Click here to know the dates for 2021
Find here more 200 YTT at Sunshine Coast Australia
Also, there is a Sunshine Coast Yoga Teachers FB group and a Brisbane group on social media sites to find more YTT programs on offer for the year.
200 YTT International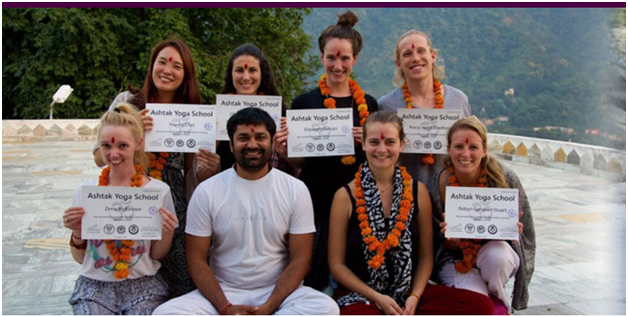 Internationally you can find many studios, schools, organizations that offer 200 YTT courses. Here are the few best ones in India, Europe and other parts of the world.
Shiva Yoga Valley: Is an International Yoga Teacher Training school of 200, 300 & 500 Hrs affiliated from " Yoga Alliance International & Yoga Alliance USA". After the successful completion of 200/ 500 hrs YTT courses, they will provide a certificate, that is valid all around the globe. Their Yoga classes are designed to challenge not only the physical body but the mind and heart as well.
Spirit yoga: Yoga teacher training courses in Rishikesh are affiliated to reputed Yoga Alliance, USA. Spirit Yoga Foundation is registered yoga school (RYS) in Rishikesh and conducts 100-hour YTTC, 200-hour YTTC & 300-hour YTTC in Rishikesh under international standard parameter.
Yoga Sandesh: Offers 200 Hours Hatha YTTC; 300 Hours Kundalini YTTC and various other YTT programs.
Devvrat yoga: Offers 200 Hours Ashtanga Yoga & Hatha Yoga Teacher Training.
Indea yoga: Offers Ashtanga and Hatha Yoga with 200 YTT in level 1 hatha yoga.
Atri yoga center: Atri yoga is another one YTT center and provides the best yoga teacher training certification courses. It provides 200, 300, and 500-hour yoga teacher training certification programs in India.
Click here to find more 200 YTT in India.
Its yoga tall inn: This organization in Europe offers Yoga Alliance RYT 200h Teacher Training starting no from June 2021 to September 2021. Click here to know more.
Power of now oasis: Is offering Yoga Alliance Certified 200-hour Bali Yoga Teacher Training. This course beautifully blends the traditional Hatha Yoga while implementing today's modern Vinyasa Flow. It brings you a balance between a holistic, grounding practice and a strong and dynamic style.
Orion healing: Orion Healing in Thailand offers a profound, holistic and life-changing YTT in paradise: their team will support you in deepening your personal practice, purifying your mind and body, to clear out negative emotions, toxins, and fully awakening your chakra system in this Yoga Alliance Certified 200-RYT Ashtanga Vinyasa program. Orion Healing Centre offers Yoga Scholarship Exchanges for 200hr Yoga Teacher Training. Eligible students can receive up to 20% off. EARLY BIRD TICKETS available during December.
200 YTT Cost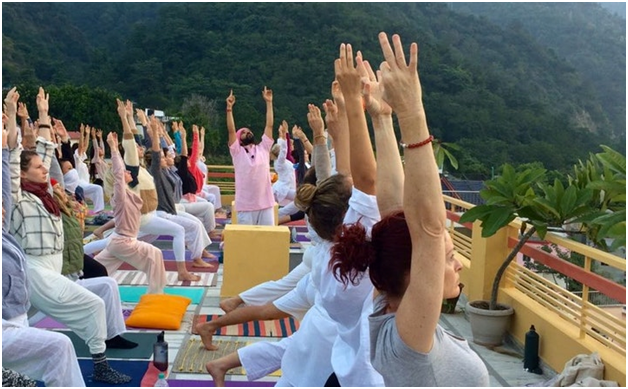 There are all different options with different prices for 200-hour yoga teacher training courses, and it's just about finding the right one for you. The cost of training differs due to the yoga school, location, or even style of yoga. If you go for a specific YTT program like Hatha Yoga and Vinyasa then they are more affordable.
You can find immersive yoga teacher training courses in India, Nepal, Mexico and some parts of the US for as little as $1000-3000, including food and accommodation.
If you choose more high-end options and luxury then go to dreamy destinations like Bali and Costa Rica that costs above $3000. Yoga teacher training courses in Thailand start from $1900, with some private studios and huts available at $2500.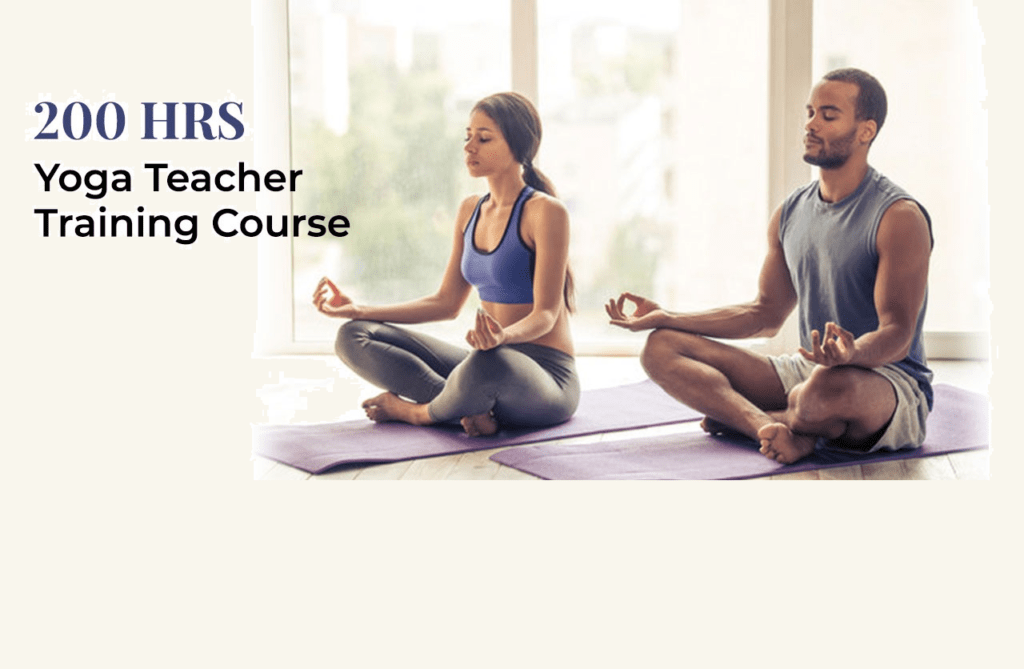 Regardless of where you would like to go for your training, you also need to think about what your schedule is like, how much time you need to give to YTT. These days many studios offer teacher training where you learn and practice in the evenings or on the weekends over a much longer period of time.
If your budget doesn't allow you any of the options or you don't have time to venture out then there are distance online 200 YTT options as well. Most of the online courses throw in lifetime access to resources, which is great in the long run.
In the end, when you become a certified teacher you can start earning between $30-50 per class if you're teaching in a big studio or gym. It depends on how many students you get and how many classes you can get really. It also depends on the level of yoga certification that you hold.
Where to go for 200 YTT in Australia?
If you are joining 200 YTT to become a yoga teacher then note that there are three main ways to become an accredited or certified yoga teacher in Australia.
Become certified through a Yoga Alliance approved school
Get accredited through a Yoga Australia approved school
Be certified through a traditional or independent yoga school.
Note that there is no official government department that regulates the yoga industry. This is why most yoga teacher training schools focus on different aspects of training and differ in quality.
The most common reasons to become a certified yoga teacher are that it gives you credibility, insurance privileges, and directory listing benefits; it covers the skills and knowledge necessary to teach yoga and many studios will require you to be certified. Also, remember in yoga business competition is tough. More and more YTT training for teaching means increased competition with each batch of new graduates. Plus, a significantly reduced income can also hit hard on your yoga business.
If you are looking for 200 YTT for your own personal benefit, then you can opt for this training part-time on weekends or full time according to your convenience. Also if you are looking for a 200 YTT course that promotes a deeply spiritual experience, then India is the best place to learn yoga. Good luck!