Yoga Advertisement Poster And Flyer Design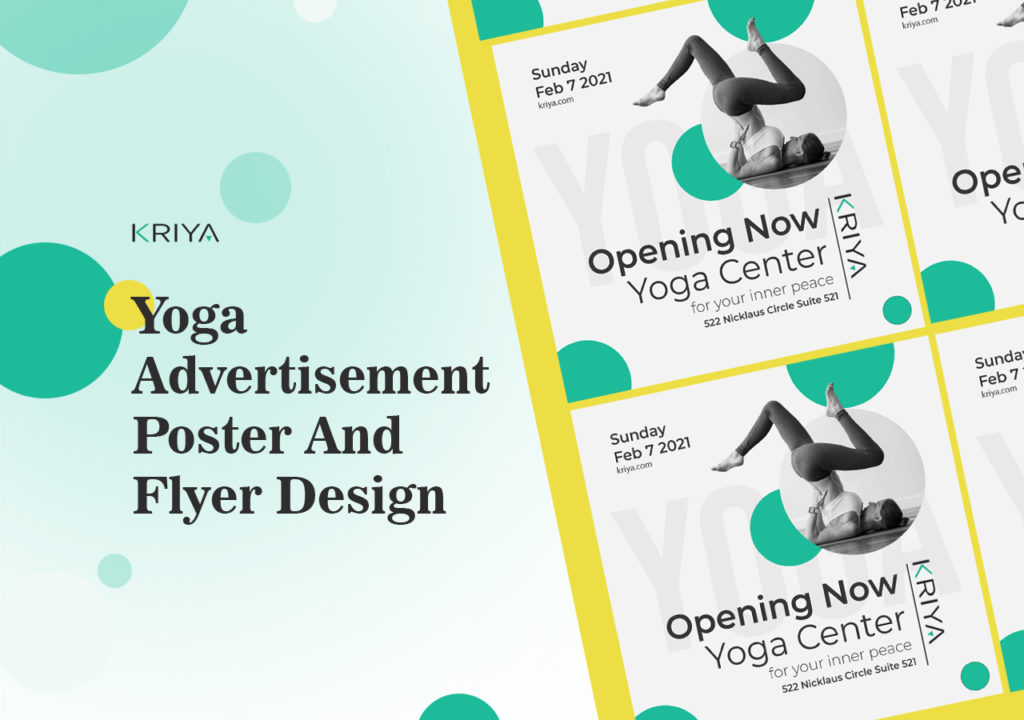 "Design is the intermediary between information and understanding." — Hans Hoffman, artist and teacher
My weekend is never quiet. I often like to spend my free time doing something. Either I hop to one of my friends for a chit chat or go for some free classes. Among my few choosy friends, is an elder lady who recently retired from a government job. This 60-year-old lady is young, vibrant and full of energy. She never skipped Yoga and a daily walk of 45 minutes in the morning is her routine. How we became friends is an interesting story.
Last year, we met at a local grocery store, and as she was fumbling with her grocery trolley, all her purchases fell, and I helped her get things back to her. Then we often use to meet at the store and started the conversation. One day she invited me to her house and our friendly relation began.
Anjana is a widow and her only son recently got married. She is retired now wanted to do something. She shared the idea with me and asked me for some tips on how to start a business. Though I am not an expert in businesses, finally I thought to give her an idea that she can start making snacks as she is as good at cooking or can start a fitness center or take a yoga class. She opted to start a local yoga center and as she had ample space at her house, she spared her living room and dining area for her Yoga Studio.
Starting A Yoga Studio Business
The reality to start a business is quite different from merely saying we will do business. It requires lots of hard work, which Anjana is ready to do at this age. So here are the steps she followed which I thought to share with you:
1. Giving A Name To Yoga Business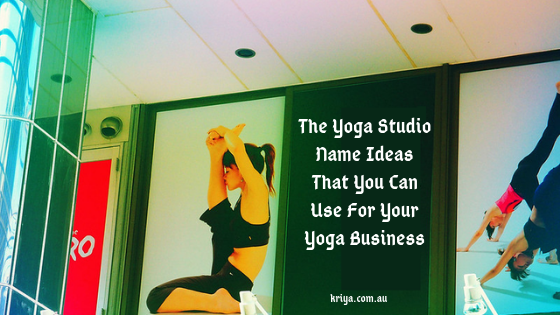 This was quite tough. She thought of hundreds of names for her business. She made a diary and listed the names and then we both together sat down and from those hundred came up with 20 names which we thought were best. Finally from those 20, we selected one which seems more appropriate. As she lived in Lane 69 near Bold street, the name for her yoga studio was 69 Yoga. Then she discussed this name with her very close friends and all gave the approval that it was best.
69 Yoga appealed to the yoga students that needed a local studio to learn yoga. Also, it was catchy, the numbers were lucky 6 and 9 so it was done.
2. You Need A Yoga License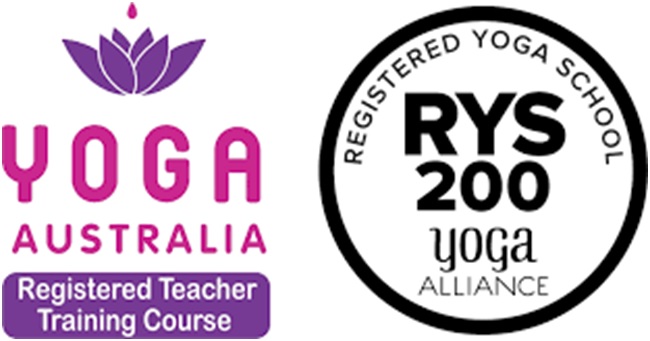 Now that the name was given to her yoga studio next was the license. Not anyone can get up and start teaching yoga. As she already had done her 200 YTT and 500YTT when she was young, she had the certifications.
There are three main ways to become an accredited or certified yoga teacher in Australia.
They are:
Get certified through a Yoga Alliance approved school
Get accredited through a Yoga Australia approved school
Be certified through a traditional or independent yoga school.
To become Yoga Alliance certified you need to complete a Yoga Alliance 200hr certified yoga course or get trained from Yoga Alliance approved school for 200hr or 500hr standard. Once someone completes the 200hr or 500hr course you can apply to be listed on the Yoga Alliance database and can also use those designations and trademarks.
Click here to know more about licenses for yoga
3. Gathering Infrastructure
As Anjana was lucky she trained herself just for passion at a young age now was ready to use it after her retirement. Next, she collected infrastructure for her yoga studio. Buying old and used reception counter was cheaper for her. Then she did her studio decorations, flooring, buying mats and got ready to take her first yoga class.
But wait, how will students come to know that she is offering a yoga class or has opened a yoga studio. She needs to market her business.
Yoga Advertisement Poster And Flyer Design
Yoga advertisement poster and flyer design is a very important step which every startup has to face. Lots of people spend so much money on digital marketing of their business but frankly speaking for local startups and small business flyers are important.
Flyers have been in tradition for years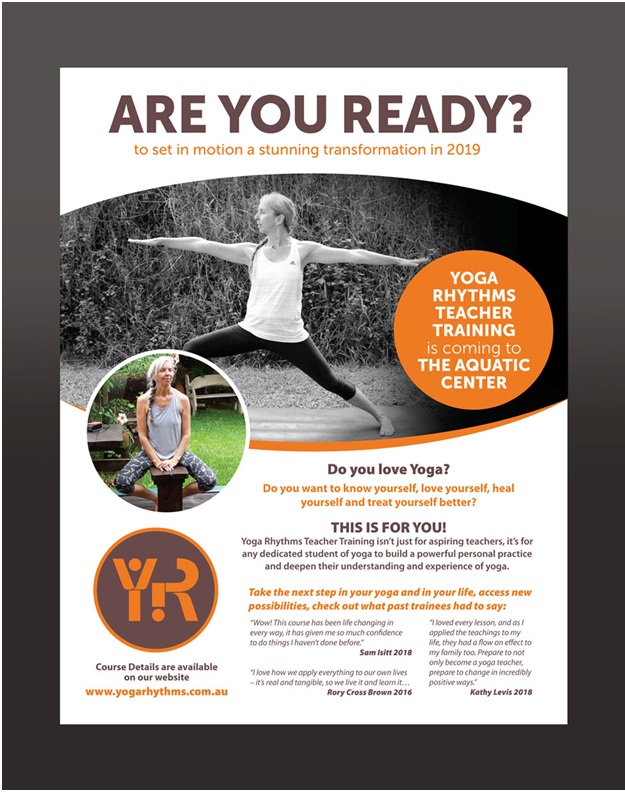 Though today we are in high tech advertising age flyers are the best and traditional way to market and advertise your business. Whether you're a yoga teacher or doing and business, flyers are an effective way to get your message across.
Here are a few reasons why flyers are important in marketing and promotion:
A. They are cheap yet effective
Flyers are extremely cost-effective. Rather than overhauling your website, paying for advertising space or venturing into the expensive world of offline media, flyers have an incredibly high return on investment.
B. Flyers are easily reachable
When you have printed flyers in your hand you can do direct face to face marketing. Either hire someone to do for you or do it yourself you can hand out flyers to yoga students or just hang up a flyer in the locker room. Potential participants or customers looking for a yoga retreat or a yoga class who get your flyer might pin it on their fridges. This encourages promotion within smaller circles of family and friends.
You can stick flyers near your local cafes, stores, gyms, restaurants, schools or colleges to connect with your potential customers. But remember one thing that not all cafes will allow you to stick your poster on their walls or glasses so better ask them or request them before you paste.
C. Creates personal relation
My way is to stand outside ner such spots and hand the flyers to the people yourself. Some may take or few may not but at least your flyers will not be torn by the café owners. Not only are flyers tangible, but they also add a personal touch to your message. Physically handing your potential customer a flyer will immediately create a personal relationship with them. Convincing someone to read your flyer and understand your business in those few seconds of time will still give the flyer a second thought. That's a lot more than you can say for more expensive one-time advertisements.
How To Design The Posters And Flyers For Your Yoga Business?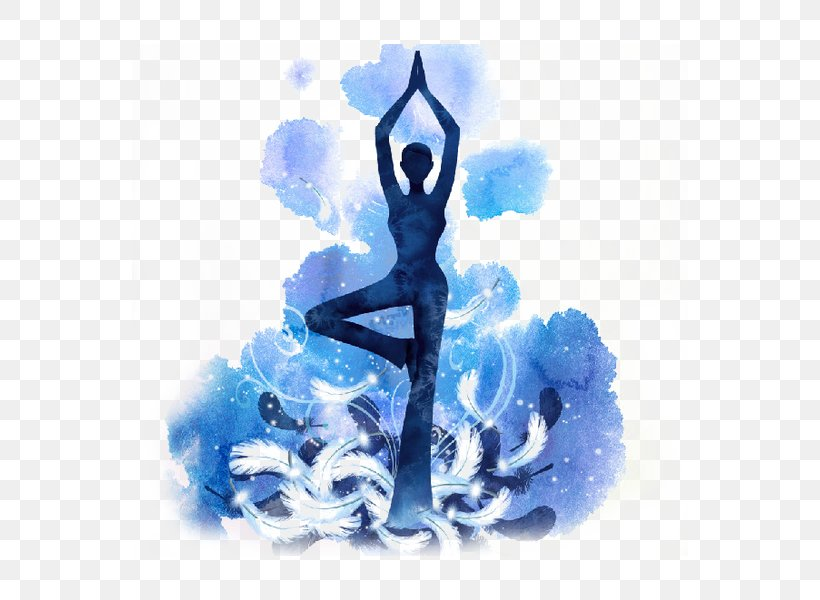 Yoga advertisement poster and flyer design need a great strategy, good content, and wonderful design. Note that flyers are an advertisement usually printed on a page or in a leaflet intended for wide distribution so you may need over 5000 printed flyers for your marketing and advertising whereas poster is a sign posted in a public place as an advertisement. You need poster a shop or studio banner or you can put up a poster at T points of your locality or city.
Like flyers Posters are an effective way to draw attention to your sales, events, fundraisers and more. Here are a few posters and flyer design practices that you should follow:
i – Find the goal of your flyer or poster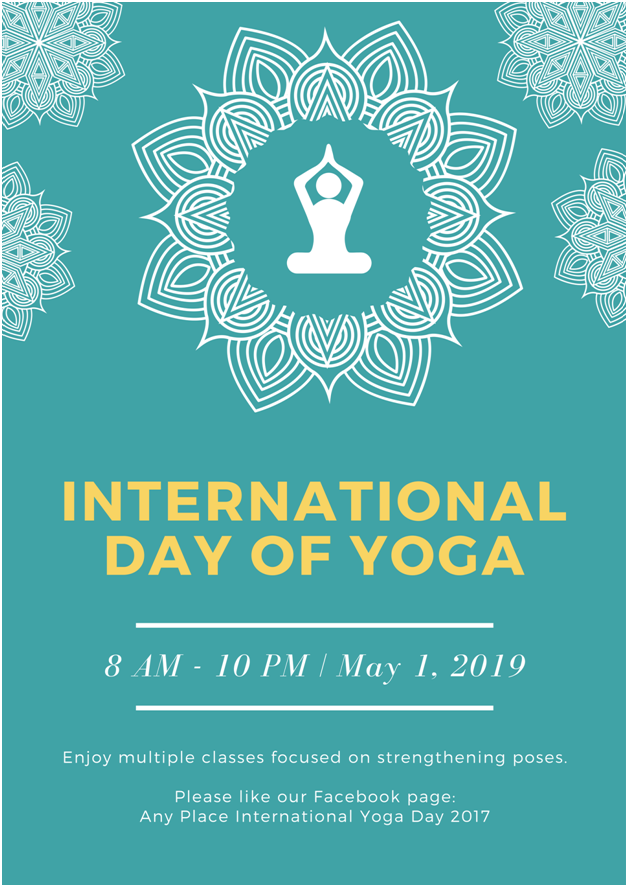 Your goal should be identified in your poster. You need to inform your audience what you are selling like are you offering one of the yoga asanas or offering a wide variety of yoga classes like Hatha Yoga, Ashtanga Yoga or simple meditation. All of these are goals that a poster can help you achieve. If you think about your main goals from the beginning, you can use that goal to guide your design choices.
Suppose the goal of your poster is to help people in meditation then your poster should be designed strategically to help you achieve this goal. Also, the written communication in that poster should point at your goal
The poster design emphasizes the key information your yoga student will need to know, with a sleek, professional finish as it can be
The color contrasts, putting emphasis on the time and place of meditation and the types of asanas related to meditation.
The name of the meditation like Zen yoga can be written in the biggest text.
The title is followed by a brief description of what Zen yoga is about.
The background image reflects the theme of Zen yoga class working together to achieve the best results
Click here to get an idea of 20 creative yoga and fitness advertisements
ii – Consider your target audience
Next, you should consider who you are trying to reach with your poster. This will probably inform a lot of your design choices. For example, say you're advertising for a yoga retreat fundraising event The layout, colors, and design should be very professional trying to attract an older, professional audience. One that has some money to not only blow on a charity but also donate to their cause.
So make sure you have decided exactly who you want to appeal to, before jumping into the poster design process. Also, remember that you can make multiple posters that cater to different customer personas. You don't have to use one for every type of customer!
iii – Find where you want to share your poster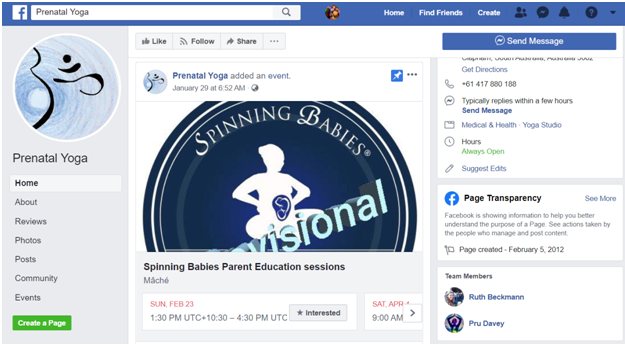 The final thing you should do before designing your poster is to think about where it will be shared. Do you simply want to print it out and hang it up on a wall? Or just share it with your followers on social media? It's important to decide where you want your poster to be seen before you start the design process. This is because optimizing a poster properly for print is a bit different than for Twitter or Facebook or Instagram.
When optimizing your poster for print, you probably have an idea of where you're going to share your poster. Where you decide to pin it up can help you make a few design decisions.
If you're planning on printing out your poster, then visualize where you will pin up your poster If it's going on a wall with a bunch of other posters, print your poster in a larger size so it will stand out: But if it's going on a relatively bare wall, print it in a smaller size and pin up a bunch of them to create a larger footprint.
iv – Check out free software tools to design your posters and flyers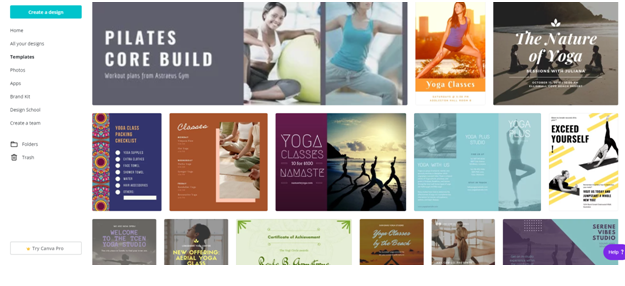 There are hundreds of free software tools and websites to design your posters and flyers. Even you can get free images from many sites that you can use for your design. If you know In design software or Adobe Photoshop, you can even create your own design for your poster and flyers or use the readymade templates from Canva and other free tools on the web.
Get design ideas from Pinterest
Printing Flyers And Posters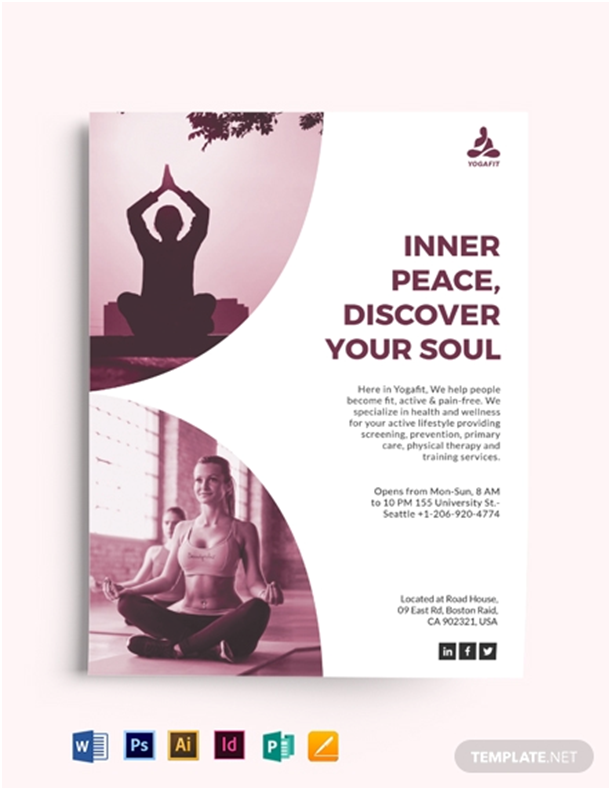 When you have got in mind the idea to sell in your poster now its time to print your flyers and poster.
A. You need to select a standard paper size
If you want a large banner poster then you need a professional printer to help you. The small poster you can print it yourself by simply designing your poster to fit the standard ISO A1-A5 printer paper. Also use poster templates into Letter, A3, A4, and A5 sizes. You can also resize or reformat your poster content to fit the new size if you want it to using many online tools. You can also set the size of your poster in Pixels, Inches, or Centimeters as well. Remember to print yourself you need the latest updated software for designing the poster and the high-end color printer with good quality of the paper.
B. Printing poster for social media
If you want to share your poster or flyer at any of the social media websites like Instagram or Twitter, there are fewer restraints when designing a poster for the web than for print. For social media, size it for the specific platform you're promoting it on. You may want to make a couple of different versions of your poster for different platforms. Remember, a square or portrait orientation looks best for mobile viewing. People are used to scrolling up and down on mobile, rather than side to side.
These are the ideal dimensions for each of the popular social media platforms:
Facebook: 1200 x 628, or 1200 x 1200 for square
Twitter: 1024 x 512
Instagram: 1080 x 1080, or 1080 x 1350 for portrait
Pinterest: You have more room here for length, but try to use a ratio of 2:3 to 1:3.5.
If you're promoting your event on Twitter or Facebook, banners generally fit better on their newsfeeds. In that case, landscape orientation is fine. Many free design apps like Canva offer these dimensions by default.
C. Make use of pre-made poster template
This feature is found at many online designing tools and is good for those who are a newbie in design. Thus a poster template will give you a foundation to create your own design. Start by picking a template that will help communicate the goal of your poster. Look for a poster template that reflects the theme of your poster or that has the right layout you're looking for.
Also look for a poster template with a layout that fits your vision and goals like header placement, image placeholders, icons and more. Remember that you can always customize your templates if there are aspects of the design that you don't like. Just make sure you are picking a template that fits your goal and you will save a ton of time. Also, take notice of your poster color scheme. Suppose you're creating a poster for a yoga event, then a color scheme of white or green will evoke the feeling of the yoga retreat.
D. Should have a clear call-to-action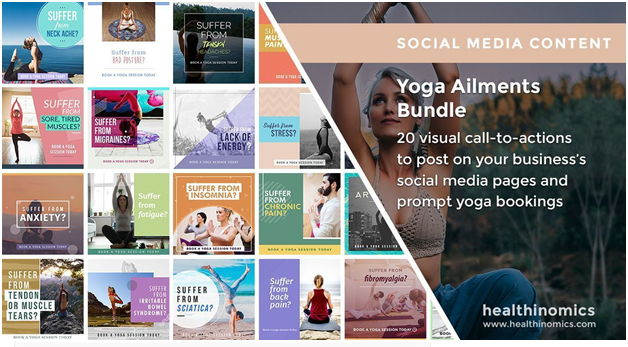 To grab the attention of your potential customer, you need to make it very clear which is known as a Call-To-Action (CTA). Every poster, no matter what business is it made for should have a CTA. No matter what you'd like to accomplish with advertising and marketing, you won't do it without the right CTA. Almost all of your campaigns and content should have a well-crafted call to actions designed to drive action.
You don't need just any CTA; you want a strong one that convinces people to act. There are two main purposes of a call to action: to tell someone what they should do, and give them the motivation to do so. According to the Venngage poster design guide, a lot of people remember to tell people what they should do, but they forget the why part of that equation. Without that, you won't see the types of conversion rates that you should. While sometimes your content before the CTA will answer this question, sometimes it doesn't. Even if it does, a quick recap makes the call to action more powerful.
Here are 11 Kick Ass CTA examples to study
Find here the 31 CTA examples from Hubspot to use
You can use CTA not only in the header but also at the footer of your poster to allow the reader to get more information before taking action.
E. Use of correct fonts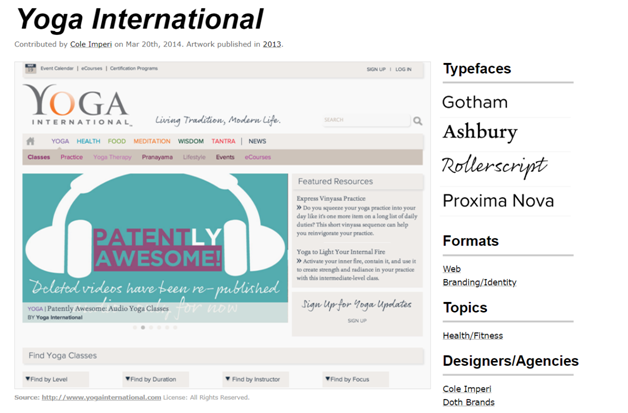 What information you choose to include on your poster will depend on the goal of your poster. But if you're creating a fairly standard poster, it's best practice to follow a hierarchy of information.
Suppose, if you are creating an event poster the information on your poster should be read in this order:
The name of your Yoga class.
The date and time of your classes.
Add a short description of a yoga studio or a catchy tagline.
The location of your Yoga studio
A simple call-to-action like a website, social media page or contact number
You can use a handful of different fonts to organize the information. Like the tagline can be italicized below the title, giving the reader a little more context about the studio. Or the CTA can have another bold font and color so that people will not miss it.
F. Using icons in your poster design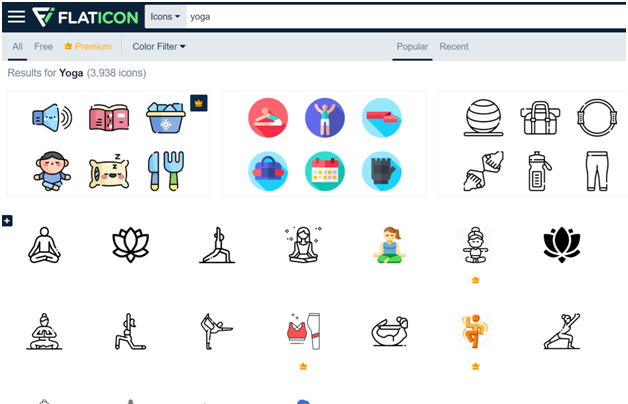 Icons are symbols used in design to represent concepts. Icons are the perfect way to enhance your poster design. You can use icons to embellish points and, in certain cases, replace text. They're also great for illustrating ideas quickly. Some tips to use icons
You can pick icons with a consistent style
Use icons sparingly and allow for plenty of whitespace to let your design breathe.
Add a simple border or background shape to your icons.
If you do replace the text with icons, make sure that the meaning is very obvious.
Click here for 24 best free graphic design software to use now
G. High-quality images for poster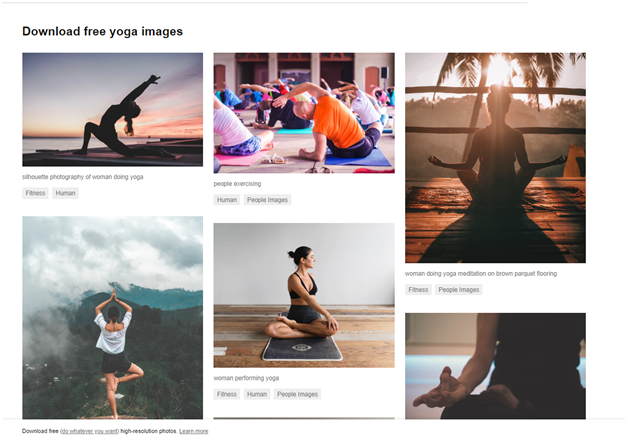 You need to use good quality images or stock photos on your poster. Sometimes it's better to use a professional stock photo in place of a blurry personal photo as well. Plus with so many stock photo options out there it's almost reckless not to use high-quality photos on your poster. Many free images sites like Unsplash and Pexels are both great sites for finding beautiful, high-quality stock photos for your poster.
Finally, when you are done with your poster and flyer designing you need to print it and make full use of it in your studio promotion.
Remember designing an eye-catching and compelling for your yoga advertisement poster and flyer requires a certain level of planning. You can discuss your design with a professional graphic designer if you want or share it with your friends for more ideas. Every flyer and poster should have a marketing copy as well.
Flyers and posters are great advertising tools because people actually read them. Flyers and posters are a great way to get people on board and can help you spread the word about your Yoga studio. Besides online digital marketing, flyers and posters are an efficient way of advertising.