What Are The Latest Yoga Trends In 2022?
Yoga trends have been drastically modified over the years. Though Yoga and its course mainly focus on physical, mental and spiritual aspect of the learner since its inception in the ancient Indian religious texts, the western side of yoga brought about many new yoga trends. The term "yoga" in the Western world often denotes a modern form of Hatha yoga and a posture-based physical fitness, stress-relief and relaxation technique consisting largely of the yoga poses and this differs from traditional yoga, which focuses on meditation and release from worldly attachments.
Why new yoga trends gave birth was due to the fact that many yoga teachers wanted to add some fun to it, also with yoga practice they brought together the one that suits best for them to teach. Moreover yoga instructors changed according to the modern times catering to the needs and demand of their clients. Also with the surge in yoga business, and tough competition, to make a yoga class more interactive, innovative and interesting was the need of the hour. With this in mind evolving yoga trends brought in more elements in various types of yoga.
Yoga trends enable yoga businesses to stay relevant with the latest and also help studios in their business front, say increasing membership sales to start with. Remember how switching to virtual online yoga classes in the time of COVID pandemic became a fast yoga trend and is now a major part of the yoga class.
Here are the latest yoga trends that you can find right now at various yoga studios around the globe.
1. Broga Yoga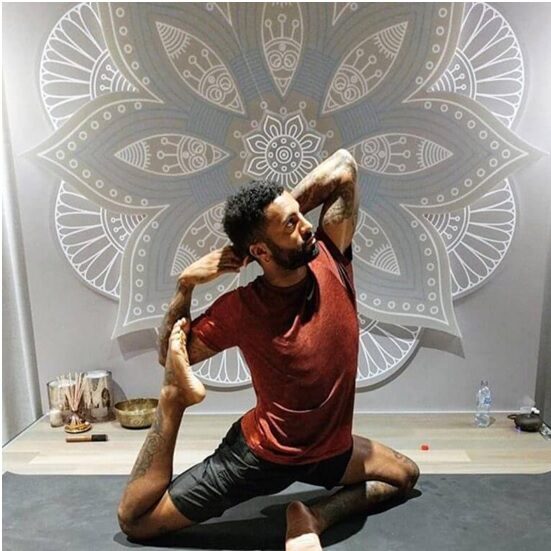 Though yoga is practiced more by women, but men are neither far behind in this race of fitness. Broga yoga trend gave birth to yoga for men and focuses on all the major muscle groups that men want to strengthen. It's typically an intense and distinctly masculine yoga practice designed to attract more men to yoga.
Broga yoga removes toxins from the body to help men smell better, calms the mind and prevent injuries during workout apart from building more muscles, relieving stress and loosening joints to get more flexible. As per a study published in Journal of Sexual Medicine, Yoga appears to be an effective method of improving sexual functions in men
2. Roga Yoga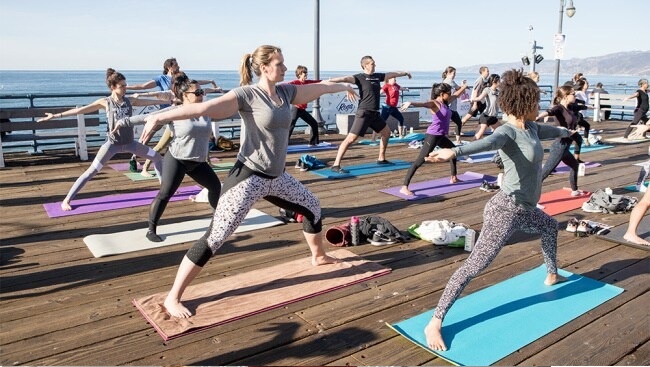 Roga yoga is the yoga trend for runners or athletes. Roga yoga helps runners strengthen and tone their underused muscles safely while increasing flexibility all around. The mindfulness aspect of yoga for runners and helps them be more aware of their body's needs when they run. This means they can avoid the muscle injuries that they get due to overuse of a particular muscle while running such and reduce the possibility of stress fractures.
3. Stand Up Paddle Yoga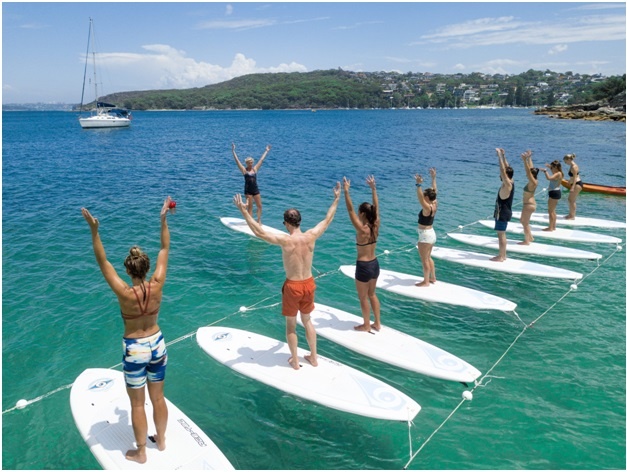 Stand Up Paddle Yoga or SUP yoga is the new form of yoga for surfer, skaters and paddle boarders.
When you use paddle boarding or are surfing you have to change positions and constantly adjust your feet and balance with micromovements, thus SUP yoga helps you improve your core muscles and make your body flexible. Your build the strength thereby and are able to balance and adjust while you are surfing or skating.
4. Slackline Yoga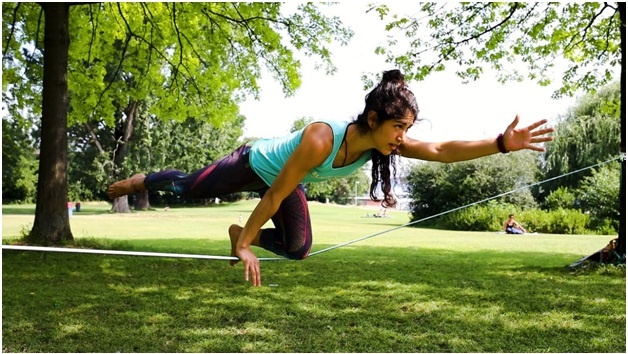 If you ever seen a trapeze artist or saw a man walking on a rope you know how difficult it is to maintain the balance. Slackline yoga is for those men and women who focus on practicing yoga poses on an inch wide piece of rope or fabric. This yoga is more challengable and is practiced by advanced yoga students making them reduce their stress, maintain their overall body balance and keep them calm in every type of situation they face in life.
5. Aerial Yoga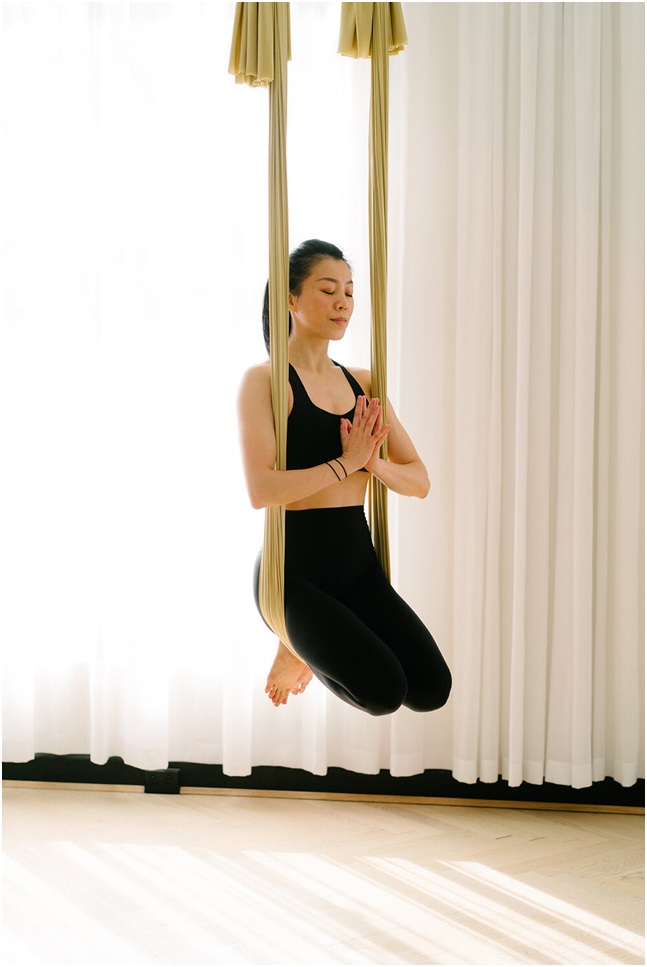 Aerial Yoga is also advanced type of yoga trend. Aerial yoga inversions require a stable core to aid in changing positions while suspended mid air and controlling the balance helps burn calories. Apart from strengthening the core, it also strengthens and lengthens the spine, increases flexibility of the body, increases the neuroplasticity of the brain, helps lengthen the ligaments, offers relief from hip pain and eases tensions in the back. This helps improving blood circulation in the body to giving a person more energy. This yoga pose is best for office people who spend most of their time sitting on their desk and want to improve their spine.
6. Mental Health Yoga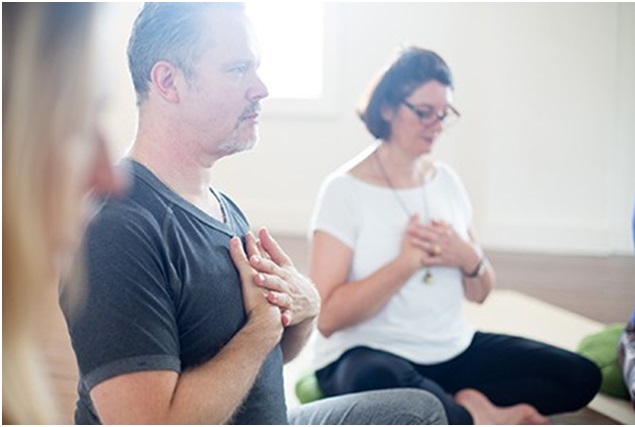 Mental Health Yoga is very much in demand in the past year and in coming years. A Harvard research revealed that "Yoga brings mental benefits such as reduced anxiety and depression. What may be more surprising is that it actually makes your brain work better and as you age your brain needs exercise as well to keep yourself fit mentally. This yoga helps in reduce stress and anxiety. Mental health yoga studios thus cater to the needs of those who want to calm their mind and involve in more of puzzle solving games and yoga poses to keep their mental health fit and fine and improve their life overall.
7. 5 minute Yoga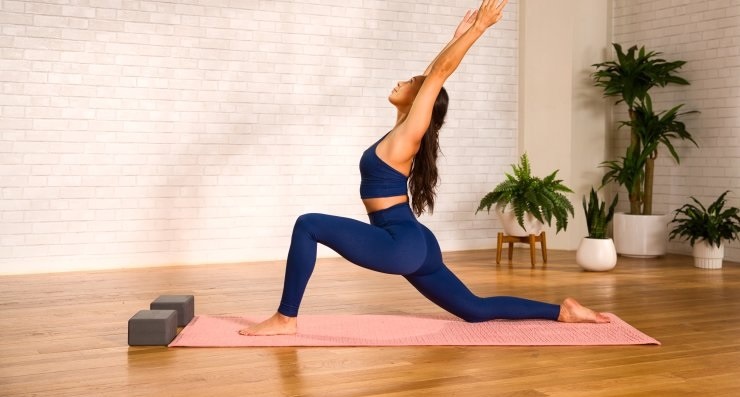 Short yoga classes are also the latest yoga trends. People who are busy in life and cant get enough time to join a full fledged 30 to 60 minute yoga class can get benefit from 5 minute yoga class. This yoga has yoga poses or yoga courses which tend to take up less than 15 minutes of your time and keep yourself fit and healthy too. Also known yoga capsules this yoga offers few minutes of meditation, stretch excercises, muscle core fitness and pranayama.
8. Yoga for students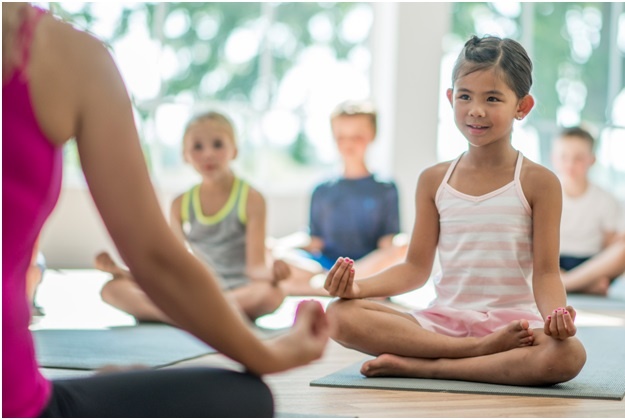 Yoga for students is simply for those students who are stressed due to their studies, exams and competitions. With deep breathing techniques to relaxation the yoga for students helps in reduce anxiety and calm your mind. This yoga trend is also very much in demand where hundreds of students want to calm themselves before their exam time for better results in their academics.
9. Bride Yoga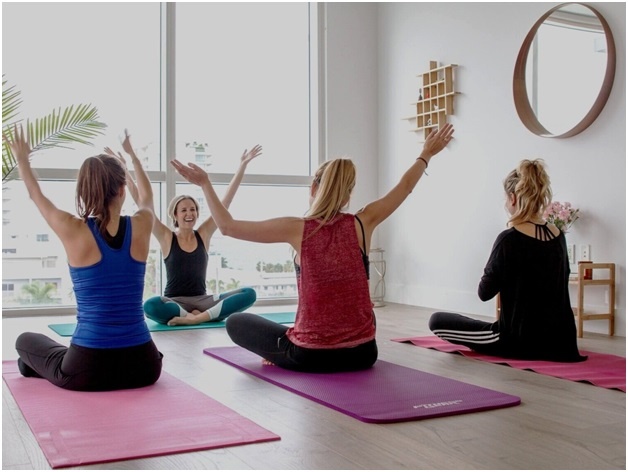 Bride yoga is for those maidens who are getting married. This type of yoga according to Advait Yogbhushan, Founder of Himalayan Yogi Institutes, Sacred Science Teacher aims for the bride to look her best with clothing choices and makeup aesthetics. Preparing herself with Yogic practice will only enhance her appearance on the special day. The practice of these Yoga asanas will not only make you feel good, but make you look great by lifting up your body and spirit and bring confidence in yourself to start the family life.
10. Goodnight Yoga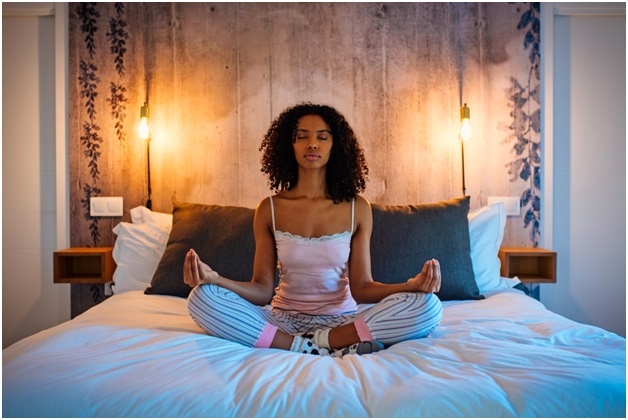 Goodnight yoga is performed when you are about to sleep. This yoga helps you to fight insomnia and get better sleep. Goodnight yoga is done at bedtime and is best for those who are sleep deprived as well as those who suffer from mood changes. The main yoga style here involves deep breathing and meditation. If you are struggling to fall asleep every night, try Yoga asanas just before bedtime as they are a great remedy to release stress, anxiety or tension in the mind or body and help restore balance to prepare you for a good night's sleep.
For more yoga trends click here
If you too want to come out the mundane and step into something different for your yoga class, then you can adopt any of the above yoga trends for your yoga students. Remember that everyone likes change and this is what yoga trend is for.