Which Yoga Studios and Fitness centers are offering Live stream workouts during the Coronavirus pandemic?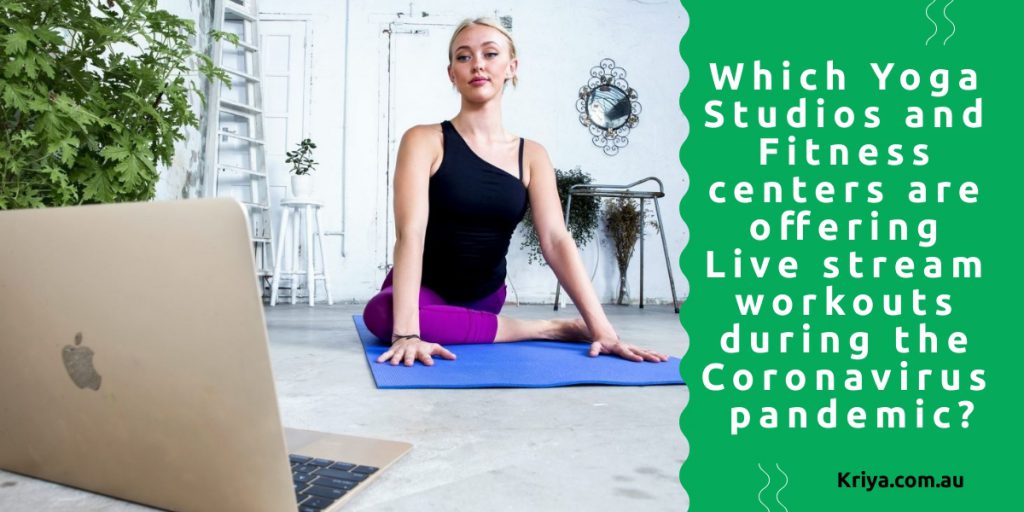 Coronavirus has seriously hit the world and brought lives to halt. Over 337,042 cases have been reported worldwide with over 15000 deaths. But on the positive note, one should not panic about Covid 19 as over 90000 people recovered from the virus. Also remember that due to change of season often one gets flu-like symptoms, like running nose, cough and fever so it might not be that you have coronavirus. In fact, every year an estimated 290,000 to 650,000 people die in the world due to complications from seasonal influenza (flu) viruses. This figure corresponds to 795 to 1,781 deaths per day due to the seasonal flu. The best strategy to fight this virus at present is to keep a distance from people and don't socialize. Also, maintain good hygiene.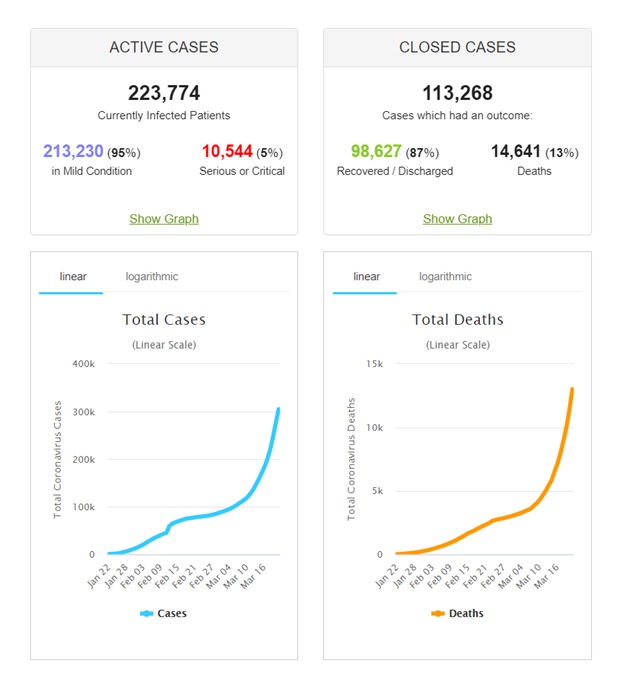 Coronavirus impact on businesses
Coronavirus is having a direct impact on all small and local businesses. Big business also might be affected as many yoga studios are now having less class attendance. Thus many yoga businesses, gyms and fitness centers, are seeing a significant drop in revenue.
In the last few days, many studios have cut their classes in half and capped the attendance to no more than 25 people per class to maintain the social distance rule. Also many are moving to an online platform, where people can join them for classes and meditations from home as a way to keep their health and wellness intact during this challenging time.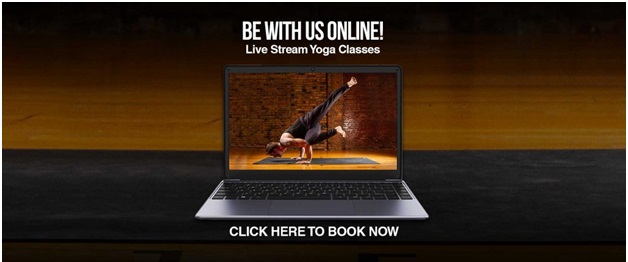 According to Larissa Schiano-Gonzalez, owner of Be Yoga & Dance, who decided to close her Rosebank studio on Tuesday and take her classes online said "as much as this pandemic has brought up fear, it has also brought up so much possibility of how I can take 'Be' to a whole new space and connect with so many new people from an online platform." "Financially, I am definitely getting hit, but I'm grounded in my practices and trust that everything is going to be OK and this space has created an opportunity for me."
Similarly, the Elements at Stonefield VA in the US was set to celebrate its four-year anniversary in its studios. Those plans have changed in light of the coronavirus outbreak. The boutique gym has transitioned online-only, remote yoga and HIIT classes.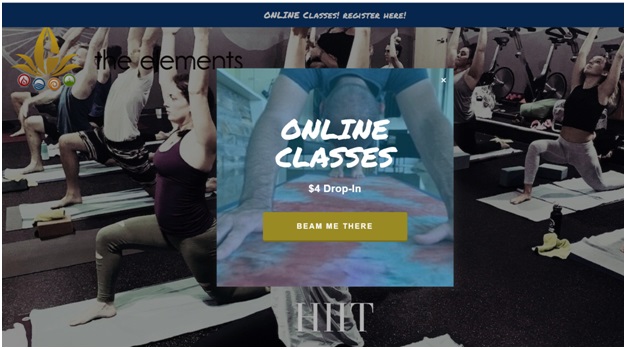 Owners Kendall Selfe and Monica McGhee made the decision to move classes online for two weeks. Classes cost $4 for non-members and users will be sent a link via Zoom, an online video chatting platform, to join the class. The instructors lead the group virtually through meditation and workouts.
In a time of social distancing, the benefits of yoga go beyond just physical health. Selfe and McGhee emphasize how yoga can lighten one's mood and bring a sense of community during an isolated period.
You can still build community online and you can see each other through the platform and we can all talk at the same time," said Selfe.
"As they come in, we can still see their practice, we can still look at everybody in the class. The connection with other human beings, it's one of the most important things that keep us with our spirits elevated," said McGhee. "It's really bringing more connectedness than I thought it would," said Selfe.
Another yoga instructor from Finland Emilia Viherkoski took the decision to close her Helsinki yoga studio's doors the day before the government announced a ban on gatherings of more than 10 people and closures of cultural and sporting institutions.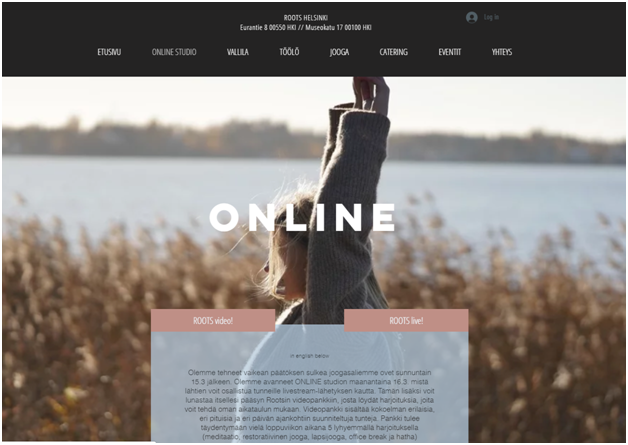 Viherkoski says closing her studio and cafe, Roots Helsinki, was motivated by a sense of responsibility towards her staff and customers' health, but the closure has come at a severe cost. "We've cancelled 60 classes a week, so it's a lot of money we're losing," Viherkoski explains.
"The yoga teachers are self-employed, so they're in trouble. We're having to lay off the cafe staff."
Roots Helsinki's business insurance doesn't cover an interruption in trading as a result of the current coronavirus epidemic, and Viherkoski isn't confident that businesses like hers will get help from the government. Her statement "We're in survival mode, doing everything we can. We have to be optimistic, otherwise we're screwed."
Here is what Yoga journal has to say to yoga teachers during coronavirus.
Which Yoga Studios and Fitness centers are offering Live stream workouts during the Coronavirus pandemic?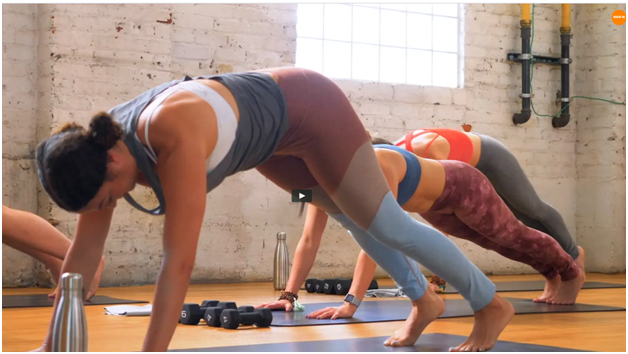 As more and more yoga studios and fitness centers are offering live stream workouts during the Coronavirus pandemic here are the few to note and join them online right from your home.
Other studios offering live and online classes are Life Time; Blink Fitness; PVolve; 305 Fitness; OBE Fitness' Bandier; Dance Body; Physique 57 and various others.
Click here to find best online streaming at-home workouts discounts, online classes and more.
Yoga Studios and festivals change schedules, protocol because of Coronavirus
Australia Yoga and Pilate studios offering free online classes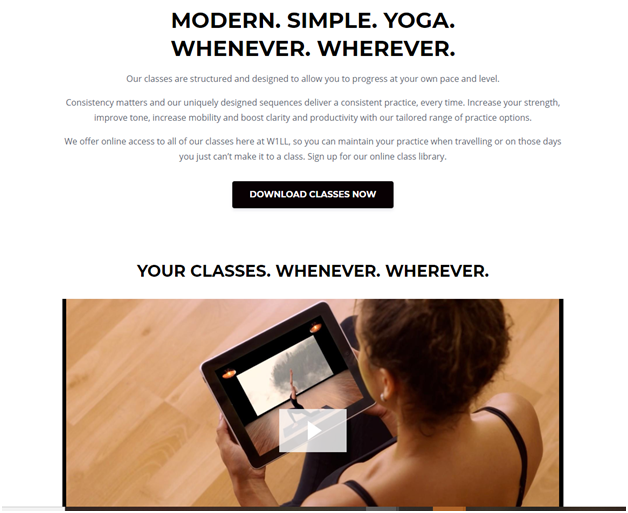 Here find the list of Australian Yoga studios and Pilates studios who are going online and offering virtual classes to their students, many are offering free so that you can do yoga and stay fit even at your home in a comfort zone.
These virtual yoga studios are running good yoga classes with zero in-person contact. This list is sourced by Broadsheet Australia.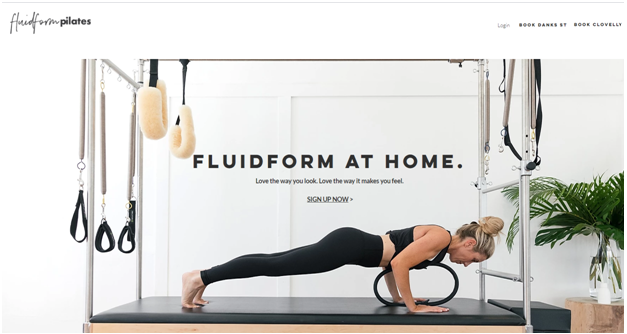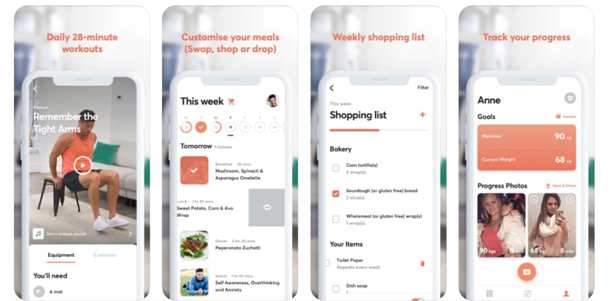 All this shows that things are at your hands as Virtual and online live streaming classes are the need of the hour and maybe the wave of the future. If you haven't done live streaming before, you can learn from here as how to do it.
Here why Yoga is recommended now during Coronavirus
For students, there are many yoga apps to download and take advantage of to do yoga classes at home.
Finally don't get disheartened, stay positive, stay healthy. Be positive about your business and remember online live streaming or virtual classes is the best way to boost your studio. One most important thing: Help others in whatever way you can, if someone doesn't know how to live stream teach them, if one cannot afford online class, offer free if you can and if your country is in lockdown, help the poor, needy and animals. This is not a time to compete but to win a global war of coronavirus. Stay fit and healthy, abide by the rules and keep yourself informed.