10 Best Meditation and Mindfulness Apps to Download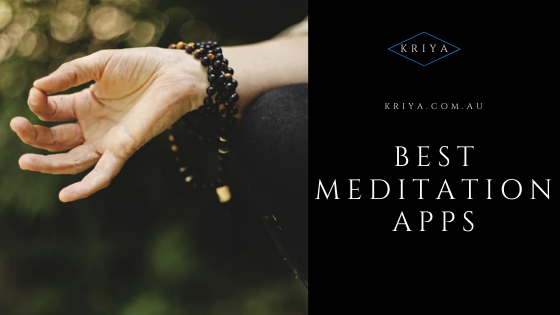 We rarely hear the inward music, but we're all dancing to it nevertheless- Rumi
In my previous posts on free meditation classes in Sydney, I talked about what is meditation, different types of meditation and why meditation is essential. Many KRIYA blog readers wanted to know about the best meditation apps so that they can use them to learn or meditate using their smartphones. These apps can be found at app stores be it iTunes or Google Play and you can download it from the link provided according to your device. Many such meditation apps are free to download and few might cost you few bucks as subscription service to use their full features.
Also, the best meditation apps are classified according to category. Like some might be useful to calm your mind or lower your anxiety and many are best for sleep or best for the newbies. You can check the app features and select the best meditation app according to your needs.
The Mindfulness
Headspace
Calm
Insight Timer
Ten Percent Happier Meditation
Stop, Breathe & Think Kids
Buddhify
Unplug
Simple Habit
Sattva
1. The Mindfulness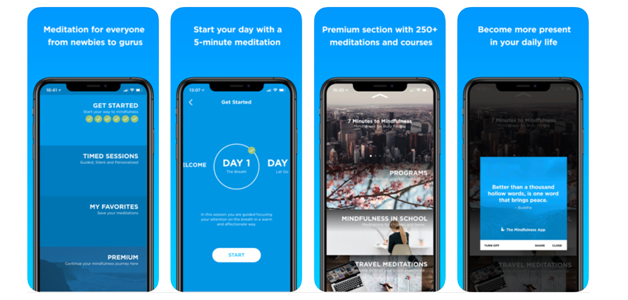 With a rating of 4.8 at the app store, the Mindfulness App will help you to become more present in your daily life. This app is used by millions of meditators in over 130 countries
Features:
Start with five days of guided practice and introduction to mindfulness
Silent meditations from 3 to 30 minutes
You can customize your meditation with a guided introduction
Also, keep track of your meditation journey
The app is free to download but offers a premium section with an additional 200+ guided meditations and courses by some of the world's most influential teachers (available subscription or one-time purchase)
1 Month subscription costs US$9.99 and 12 Months subscription costs US$59.99 after the free trial.
Click here to download for iPhone
Click here to download for Andriod
2. Headspace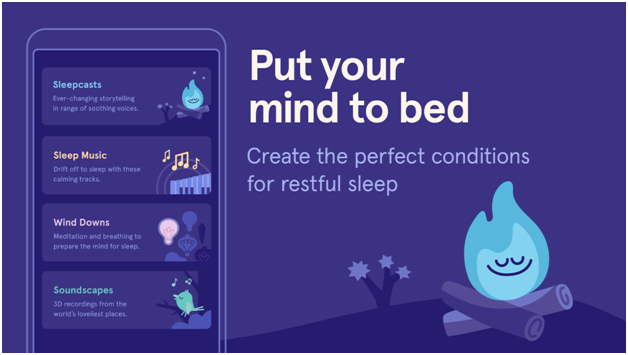 With a rating of 4.9 at app stores, this is the best meditation app that let go of stress and get a better night's rest. Here you learn to relax with guided meditations and mindfulness techniques that bring calm, wellness and balance to your life in just a few minutes a day.
Features:
Hundreds of guided meditations on subjects like focus, exercise, and sleep
Sleep by Headspace to help you drift off
Everyday Headspace: daily meditations on a new topic each day
2-3 minute "mini-meditations" for a quick mental reset
"SOS" sessions for moments of panic, anxiety, and stress
The Basics course is completely free and will teach you the fundamental techniques of meditation and mindfulness. After that, by subscription, gain access to the full Headspace meditation library. Headspace offers two auto-renewing subscription options: US$12.00 per month and US$69.99 per year.
Click here to download for iPhone
Click here to download for Andriod
3. Calm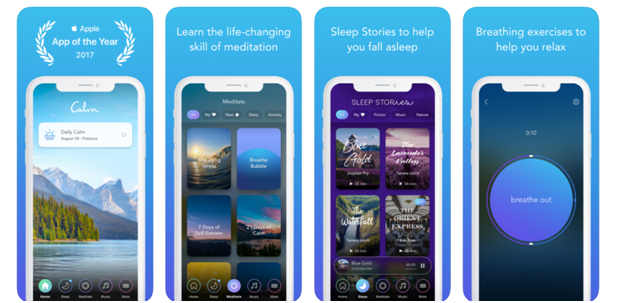 This app has a rating of 4.8 at app stores and got the 2018 best meditation app reward. Here find guided meditations for better sleep, lower stress, and less anxiety. Get Sleep Stories, breathing programs, stretching exercises, and relaxing music. Calm is recommended by top psychologists, therapists, and mental health experts. Calm is the perfect mindfulness app for beginners, but also includes hundreds of programs for intermediate and advanced users. Guided meditation sessions are available in lengths of 3, 5, 10, 15, 20 or 25 minutes so you can choose the perfect length to fit with your schedule.
Features:
10-minute program added daily to help ease you into the day or unwind with before bed
7 and 21-day mindfulness programs for both beginner and advanced users
Life-changing audio classes featuring world-renowned experts
Mindful stretching and movement to relax your body during the day
Exclusive music engineered to help you focus, relax or sleep
Breathing exercises to help you relax
Use mood check-in to reflect on how you're feeling each day and receive meditation recommendations based on your moods.
Calm offers a monthly subscription at $14.99/month; a yearly subscription at $69.99/year and a Lifetime subscription for $399.99.
Click here to download for iPhone
Click here to download for Andriod
4. Insight Timer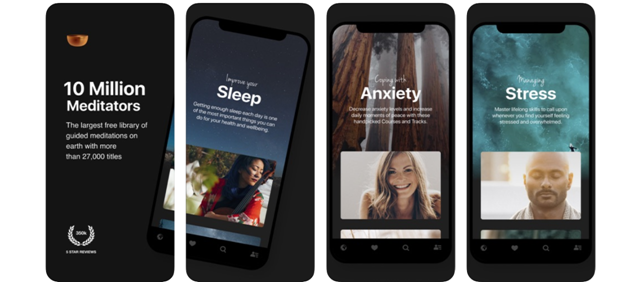 With a rating of 4.9 at the app store, this is another award-winning best meditation app. This app offers guided meditations and talks led by the world's top meditation and mindfulness experts, neuroscientists, psychologists and teachers from Stanford, Harvard, the University of Oxford and more.
There are 80+ new free guided meditations added daily, more meditation is practiced on Insight Timer good for both beginners and experienced practitioners.
Features
Thousands of music tracks and ambient sounds to calm the mind, focus, sleep better and relax
Thousands of discussion groups and community features
Stats and milestones for tracking your progress
Integration with Apple Health Mindful Minutes
Your choice to have the app free or go for the subscription available annually for US$59.99/year, or monthly for US$9.99/month.
Clickhere to download for iPhone
Click here to download for Andriod
5. Ten Percent Happier Meditation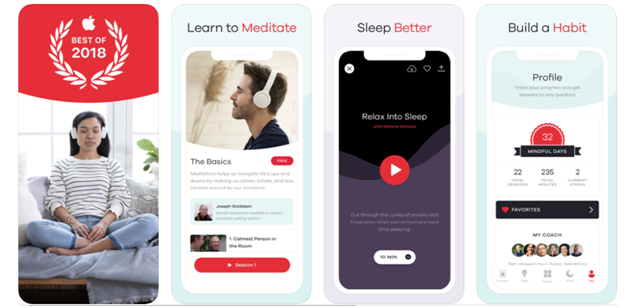 With a rating of 4.8, this app is also an award-winning app that helps you to sleep better, be more mindful, improve your relationships, and become just about ten percent happier. You will find guided meditations, videos, talks, and sleep content that will help you boost your meditation practice.
Features:
Video and meditation combos that make it fun and straightforward to learn to meditate.
Find a library of 500+ guided meditations on topics ranging from anxiety to parenting to focus, ensuring that you can find exactly the right meditation for the moment.
The sleep section filled with relaxing meditations that make it easy to fall (and stay) asleep.
There are bite-size stories, wisdom, and inspiration that you can listen to while on the go – for those moments when you're not feeling like meditation but want some mindfulness.
Though free but you can unlock full access to 500+ videos and guided meditations, in monthly and yearly subscription membership options.
Click here to download for iPhone
Click here to download for Andriod
6. Stop, Breathe & Think Kids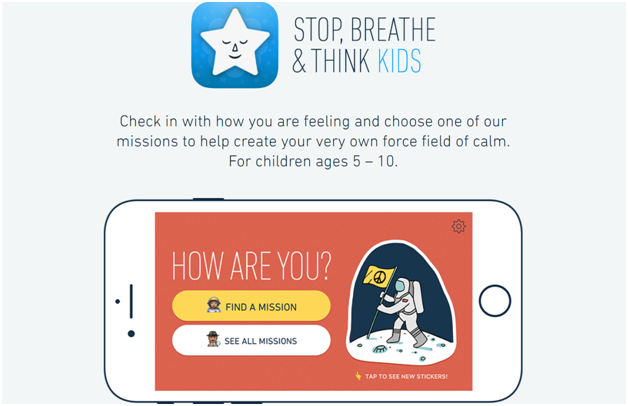 This is a beautiful new meditation app for kids to help them discover and develop their superpowers of sleep, being calm, learning to breathe or to resolve conflicts.
Stop, Breathe & Think Kids is a mindful game app designed specifically for kids ages 5 – 10. Kids can check into how they are feeling using fun emojis and try recommended mindful missions and meditations tuned to those emotions. Stickers reward their progress and keep mindful activities engaging.
Features:
15 + free mindful activities for every situation
30 + premium missions for more meditation and mindful activities
Mindful sleep stories to ease into bed
Stop, Breathe & Think Kids offers two auto-renewing subscription options $9.99 per month and $58.99 per year
Click here to download for iPhone
Click hereto download for Andriod
7. Buddhify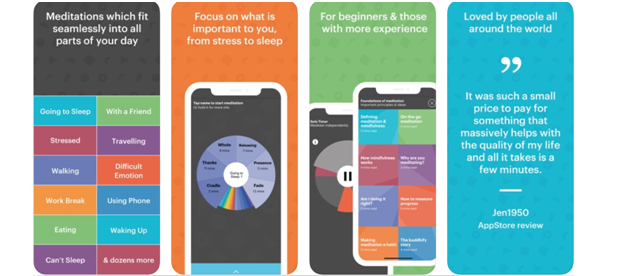 This best meditation app has 4.8 ratings at the app store and helps you bring more calm, clarity, and kindness to all parts of your life. Whether you're looking to reduce stress and anxiety or get a better night's sleep buddhify has easy-to-follow guided meditations to help you live happier and healthier.
Features:
Over 200 meditations to help overcome life's challenges including anxiety, stress, sleep, pain and difficult emotions
Mindfulness exercises you can do wherever you are, in categories such as travelling, at work, waking up, eating, and even when you're online
Sessions for complete beginners and those with more experience, with lengths from 3-40 minutes
A range of experienced teachers so you can choose the voice and style that's right for you
Buddhify integrates with Apple Health so you can track your meditation using the Mindful Minutes category within the Health app.
Brand new buddhify Membership available as an optional in-app purchase with a range of additional features for those looking to take their meditation practice further
Click here to download for iPhone
Click here to download for Andriod
8. Unplug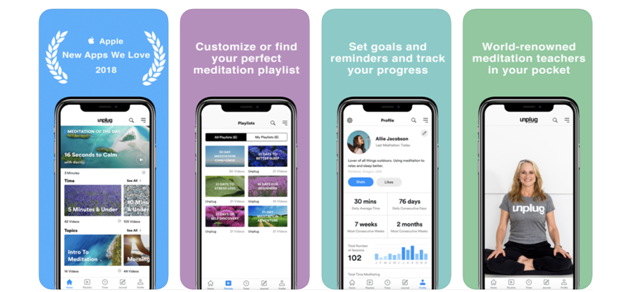 With a rating of 4.9 at the app store offers guided meditation videos led by world-famous teachers. Unplug Meditation is the world's first drop-in meditation studio, with thousands of people walking through the door every month, packed classes and a class line-up that is simple, modern, interesting and engaging. In this app, you'll find guided meditation sessions for any situation!
Features:
Meditation sessions range from 1 to 45 minutes
Meditation timer & ambient sounds for self-guided sessions
You can access curated video playlists from meditation teachers or create your own
Browse through a range of categories with meditations for every situation. Whether you need better sleep, less stress, and anxiety, a quick break at work, or meditation for kids, Unplug has it!
The app is free with subscription pricing $59.99 a year with a 7-day free trial, and Pay $7.99 a month with a 7-day free trial, renewing monthly.
Click here to download for iPhone
9. Simple Habit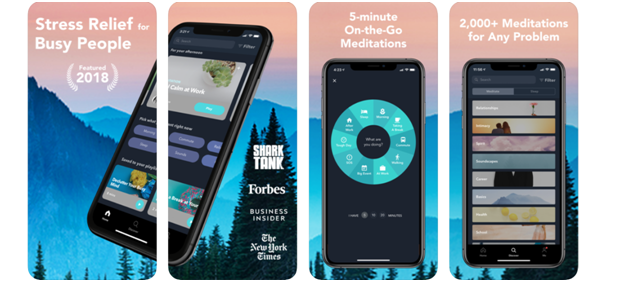 This app also ranked 4.8 ratings at the app store and helps you breathe easy and relax with guided meditation chosen for your life and situation. Meditate for just 5 minutes a day to reduce stress, improve focus, sleep better, relax faster, breathe easier, and more. Work through daily struggles with guided meditation sessions for any situation.
Features:
New meditation guides by the world's best teachers, from mindfulness experts at Google to former monks
Track your progress with Mindful Minutes
Meditate with Simple Habit's On-the-Go feature to quickly calm your nerves and/or anxiety to achieve a sense of mindfulness
Access meditations offline with the Premium subscription so you can meditate at any time Monthly: $11.99/month and Yearly: $7.99/month, one payment of $95.99 billed every 12 months
Click here to download for iPhone
Click here to download for Andriod
10. Sattva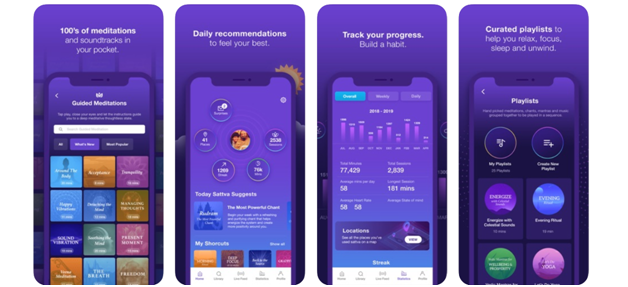 With a rating of 4.8 at the app store, this app now offers Meditative Wisdom' collection – soothing, calming and meditative music tracks overlayed with topic-based wisdom delivered by Gurudev Sri Sri Ravi Shankar.
You will find deeply profound and drawing from Vedic principles of meditation that millions of people have benefitted from for thousands of years, the meditations, sacred sounds, and music on Sattva are delivered by Sanskrit scholars who have mastered the subtle inner workings of the mind.
Features:
Find deep meditations starting from just six minutes and you can set goals and reminders to build your practice up.
For seasoned meditators, there are 100+ Guided Meditations, Sacred Sounds (chant and mantras) and Music tracks to meditate to, or you can set yourself challenges, gain milestone trophies and track your meditation journey via in-depth stats.
Sattva offers curated collections and playlists to eliminate the confusion of what to meditate on, so you can just close your eyes and meditate according to mood, feeling or time of day.
Join Meditation Community – interact, communicate, motivate, meditate together
Sattva offers two subscription options: $12.99 per month and $49.99 per year (approx $4.17 per month)
Click here to download for iPhone
Click here to download for Andriod
Besides these best ones there are also good meditation apps like Breethe, Omvana, Meditation & Relaxation Pro, Simply Being and a few others.
Remember many of the apps are freemium, they have free basic meditation classes and then require a subscription service to load all the features of the app for use. If you go for the premium features then the subscription will automatically renew unless turned off in your iTunes Account Settings or google play settings at least 24 hours before the current period ends. You can go to your store Account settings to manage your subscription and turn off auto-renew. Your store account will be charged when the purchase is confirmed. If you subscribe before your free trial ends, the rest of your free trial period will be forfeited as soon as your purchase is confirmed.
Did you experience anything doing spiritual meditation? Stay tuned to hear and read the wonderful stories of meditation.