Challenges In The Business Side Of Yoga And Common Struggle Amongst Yoga Teachers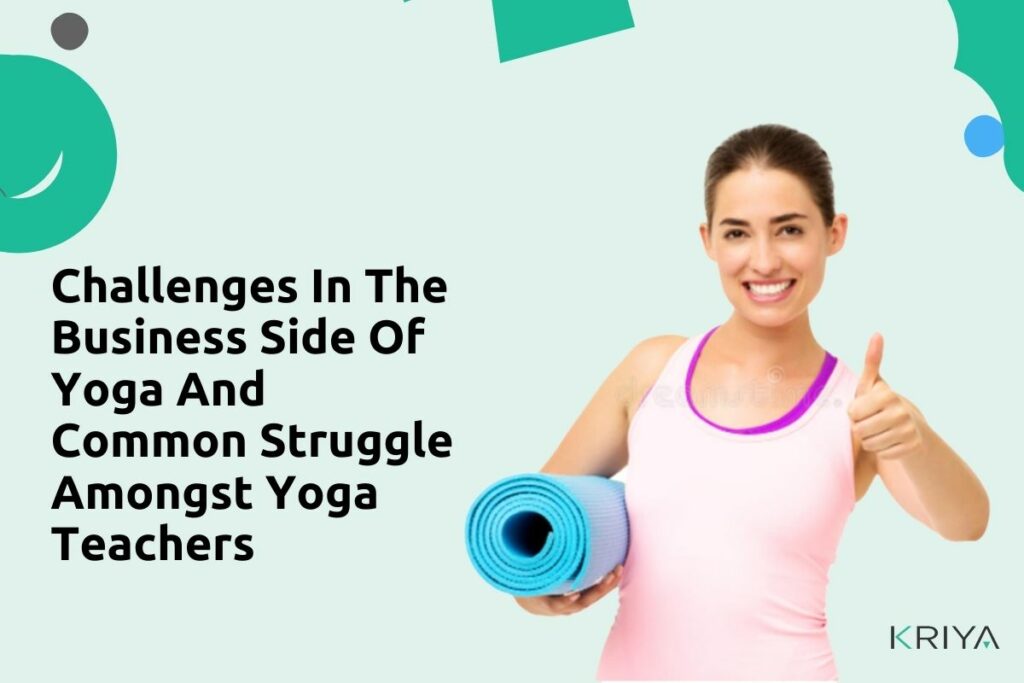 Yoga business is not for everyone. There are lots of challenges in the business side of yoga and the yoga teachers struggle to balance it as a service for the community and to be financially sustainable also. Many yoga teachers look for another side of the business or a source of income. Many yoga studios have larger space and they have other ways of supplementing things financially like offering yoga apparel and yoga props for students.
The basic challenge that yoga teachers face is consistency in their finances and leveraging their time in other things. The other thing is the marketing strategy that would drive more earnings for your business.
What do teachers do to maintain their yoga business?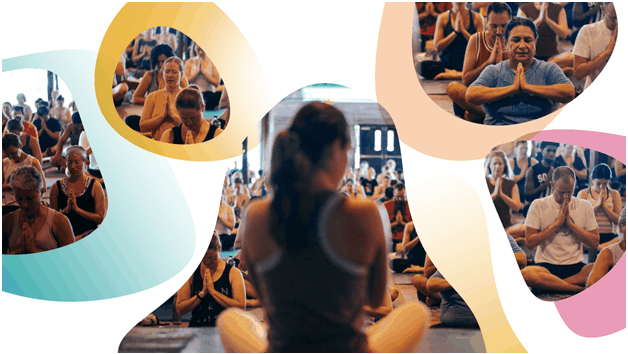 1. Take Side Jobs
Often yoga teachers take side jobs within their yoga space or otherwise. Side jobs can be taking yoga private classes, selling yoga products, host yoga workshops or yoga retreats. Also, you can be creative and print your yoga apparel and accessories and sell them on amazon. If all these things seem to be not so easy for you, then best is to do join some yoga business or yoga studio and offer your services as a yoga teacher.
2. Expand Studio
Many yoga teachers prefer expansion in Yoga classes to workshops or personal coaching yoga tours.
According to research, 55 percent of yoga practitioners prefer out of the studio teaching yoga at various exotic places hotels, beaches or resorts. Also, 75 percent of yoga students want to travel to such venues to escape the mundane. Many people love the idea of leaving the ordinary and experiencing the peace of practicing yoga in a different venue. By marketing a yoga retreat, you can tap into this large market of people who would like to connect publicly with other yoga practitioners and make a difference.
3. Teach Live Online
Apart from traditional yoga classes at studios, you can go for online classes. Current webcam technology allows you to offer either live-streaming classes or recorded podcasts.
Find here how to take classes on Zoom
You can design your own yoga sequence and teach yoga online. If you don't have your own website then create one. Here's how to do it.
You can even use Google Hangouts to stream your live courses. According to research, 33 percent of yoga practitioners have begun studying yoga because of a friend. Consider using a "refer a friend" program to market your services.
4. Find Best Marketing Strategy
Many new yoga teachers find challenges and struggle to become successful yoga businesswomen/men. As said above you don't have to quit yoga but find another income stream in yoga.
You might feel the brunt of competition and difficulty in finding students or classes. What you need is to know how to market your yoga business. For that market research is important to understanding the margins – like rate of return doing retreats, workshops, studio, online, private, etc. Obviously, you want a stable income stream without burning out.
You should thus have sound business knowledge is also critical from people who have expertise in finance, marketing, etc.
The competition isn't limited to other yoga studios. Yoga classes are also offered at select fitness centers, gyms, and meditation centers. In some areas, it's literally possible to stand outside a yoga studio and see one or more competitors nearby.
There are many online tools to market your business and a popular one is social media Facebook Marketing. Create Facebook Pages for your business and targeted Facebook ads. You can frequently boost ads from your studio's Page and utilize geo-targeting. Every time someone interacts by sharing, liking, or commenting, you are promoting your yoga events and bringing awareness to your studio.
Here are links to an in-depth tutorial to up your Facebook
How to grow your yoga studio's presence on Facebook
What are the challenges in the business side of Yoga?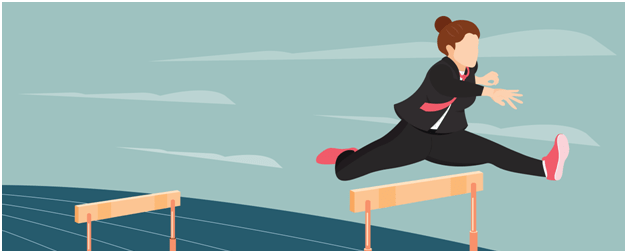 According to Candy Osborne in her article in Medium, the top six challenges yoga studio owners face are:
Competing with other facilities
Attracting new students
Retaining students
Staying cash flow positive
Finding good teachers
Preserving the integrity of yoga
According to Laura Richardson owner of Bikram Yoga Nashua USA, "These days, boutique exercise places have become popular. Just in this plaza alone, where Bikram Yoga Nashua is, there is a yoga studio, an aerial yoga studio, a barre fitness studio, and a fencing studio. There's just so much competition."
Most yogis, 79% in fact, also practice other forms of exercise. Because of this, there may be an opportunity to team up with complimentary fitness centers to help drive more traffic.
Simply imagine a yoga studio teaming up with a boutique fitness center and offering referral discounts or opportunities to win a raffle if they have memberships at both facilities. As they say, "If you can't beat them, join them!"
Also differentiating your yoga business is a critical step in keeping a toehold in the market.
Besides yoga asanas or poses, you can include mantras and meditation as well or fun yoga classes for kids.
How to retain your students?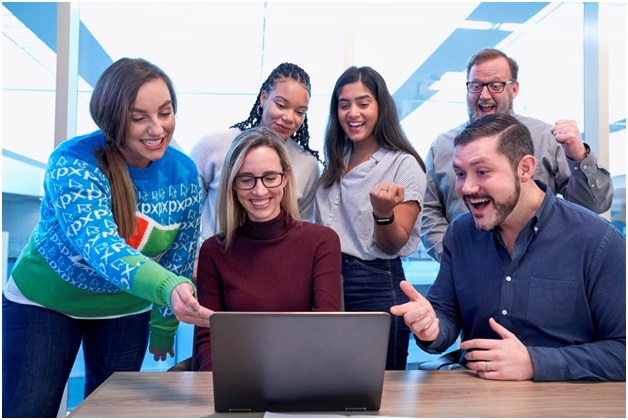 To retail your students you need to treat them the way they want to be treated. Find what they want in their yoga class.
You can give introductory offers and discounts. According to wellness business consultant and yoga teacher Andrew Tanner, to encourage retention, you want committed long-term clients. This means that you want drop-ins to feel uncomfortable about paying a higher price to the point where they voluntarily convert to a membership or class card. He urges not to undervalue the services you provide, citing burnout as a possible outcome.
Find more about this here "Promo Lessons from a Studio Makeover" presented by Andrew Tanner for the Yoga Alliance.
Also, you should introduce Motivational programs for your students. That can be offering guest speakers, career counseling programs, fitness program music lessons, or even martial arts.
How to find best treachers for your sudio business?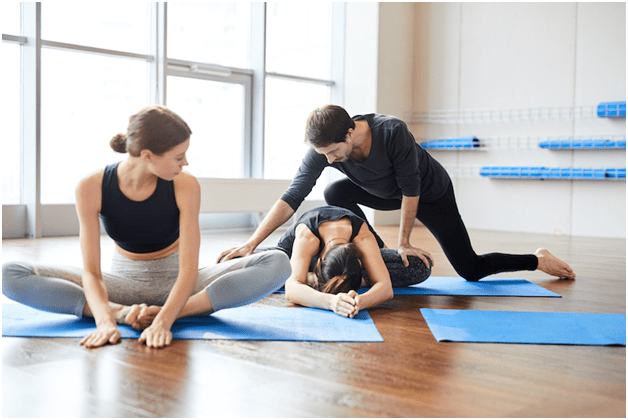 It's obvious you cannot run your studio business alone. You need to have more yoga teachers involved if you are having a large business. Getting the best teachers is what is a daunting task. You can see that the teacher fits the culture of your studio and is passionate about yoga as well as caring for students.
Teachers who are only business-minded and have their only criteria to earn money are not worth it. The dedicated staff is what will help your studio business grow. You can find local yoga teachers from small yoga businesses and mingle with them or take the freshers who are desperate to teach. Even professionals with the right mindset are proven to be an asset to the yoga business.
The perfect yoga teacher is one that is loyal to you and your business. You can even train them for free to become an outstanding teacher which can boost your studio to higher levels.
Finally, remember that challenges will be there, in fact, life itself is a challenge to face with a smile. Define your goals and try to concentrate more on yoga practice as a service to humanity. With the right approach to yoga teaching and applying the best marketing strategy, you can be successful. Any business is always a learning path. Each day you learn something new and grow better. With persistence and patience, you can achieve. Why not?