In Australia, Do You Have To Be NDIS Registered To Run 1:1's Or Group Yoga Classes For NDIS Participants?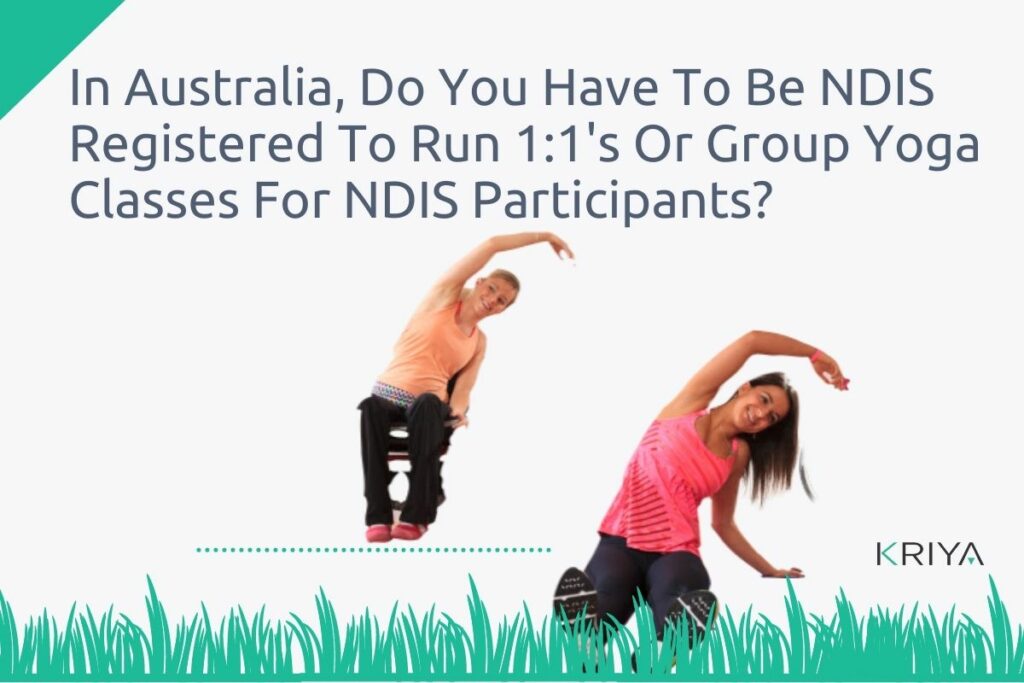 NDIS or the National Disability Insurance Scheme is the Australia's national Scheme for people with disability. National Disability Insurance Scheme provides funding directly to individuals who are physically or mentally disabled.
Any individual who is between 7 and 65 years of age is eligible for NDIS. Now the question often asked by yoga teachers is that do they have to be registered to run 1:1's or group yoga classes for NDIS participant then the simple and straightforward answer is No you need not be NDIS registered.
In its website NDIS mentions that Yoga instructors are not included as NDIS registered professionals who may provide NDIS therapeutic supports.
Then what does NDIS support?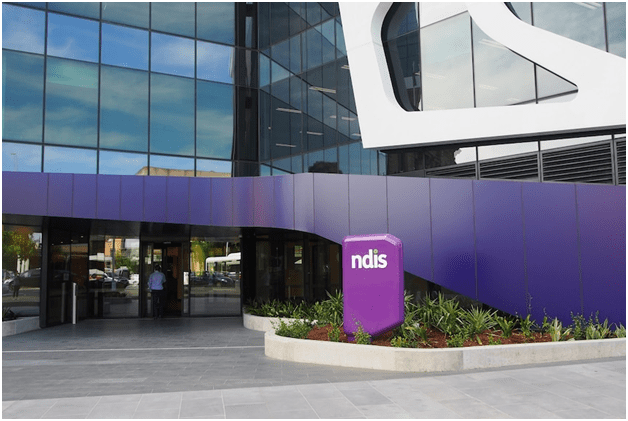 It offers support to students or people with disability who want to do yoga class. 
This means that a participant's NDIS plan supports could be used to help with getting you to and from a yoga class (such as public transport training and assistance to access the community).
Where there are disability related barriers to taking part in daily life activities and achieving your goals due to the functional impairment related to your disability, then the NDIS may consider supports to help you to reach your goals and enjoy participating in a range of activities like others do.
Meaning if the yoga classes assist you to reach your goals of social participation or independence, your NDIS plan may be used to access the additional assistance you may need so you can take part in yoga classes.
Note that the NDIS Australia is unable to fund the cost charged for yoga classes as a therapy support or costs of standard items generally used during yoga activities because they are not disability specific and are considered an everyday living cost anyone with or without disability, choosing that social activity, would have to pay.
Also the types of supports will vary in each participant's plan, depending on the plan goals, the individual disability related needs and the supports you need to reach your goals.
So what you need to do is if you want to take support from NDIS, then during your planning conversation with them, identify your goals and the supports you need to achieve them. Sometimes it can include looking into mainstream and community supports too.
Does NDIS Australia supports group Yoga?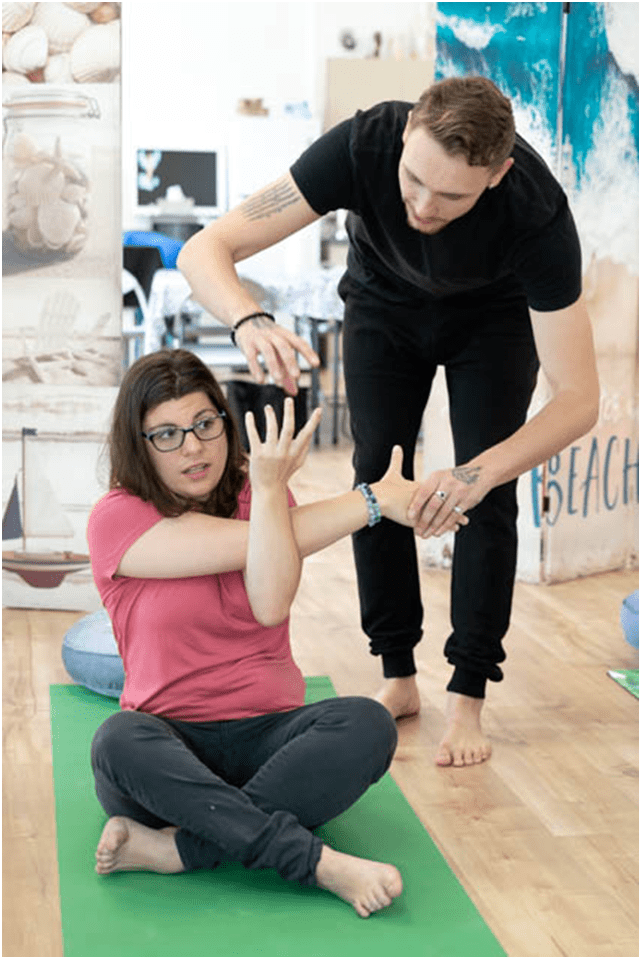 The NDIS supports group activities for multiple clients e.g. Yoga or group education sessions. When you register with NDIS Australia you need to first create a support plan. This means to record client attendance at group sessions, a Group Support Plan must be created. Once an NDIS support plan has been created, the service bookings of that support plan must be added. You are required to record a support plan service booking and budget for each service provided under the NDIS.
Click here as how to create a support plan with NDIS for group yoga class.
What are the advantages to be registered with NDIS?
By registering with NDIS means you can become a NDIS provider.
Providers of the NDIS, offer supports and services that help participants pursue their goals. Providers can be registered with the NDIS Quality and Safeguards Commission (NDIS Commission) or unregistered.
When registering, providers choose which 'registration group(s)' to apply for. A registration group is linked to the types of services you may offer.
Registered providers can demonstrate they have met the specific quality and safeguards requirements as part of their marketing to potential participants.
You can definitely provide NDIS services without being registered.  If you want to register as a provider in NDIS Australia then you need to mention that  on your yoga website or profile that you are a "NDIS Provider.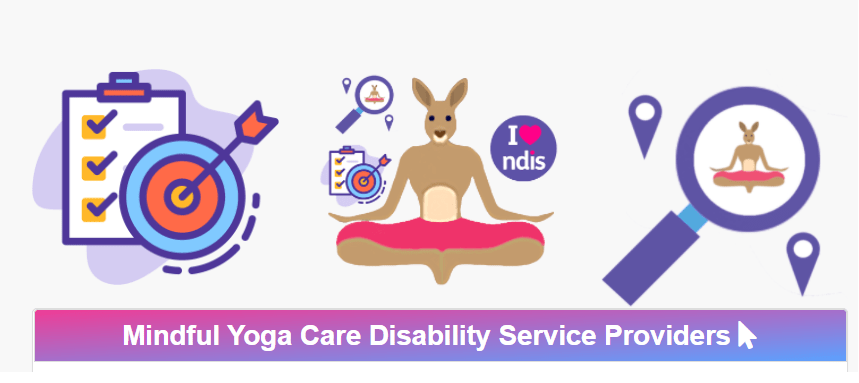 Advantages of being registered with NDIS
The advantages of being a registered provider with NDIS as given on their website include:
connecting and delivering supports to a wide range of participants, including those with NDIA-managed funding
being part of a vibrant, innovative and competitive marketplace
marketing your services as being a registered provider
extending your online presence through the NDIS Provider Finder tool in the myplace provider portal
accessing online business systems through the myplace provider portal, including tools to manage your service bookings and fast payment processing
accessing updates and information from the NDIS about business system and process changes, including tools and resources that you can use to train your staff
access to supplementary training modules offered by the NDIS Commission.
If you become a provider and register yourself with NDIS the Provider Finder tool, available in the myplace provider and participant portals, gives both providers and participants the ability to search for providers by name, location, and service or professional group.
Provider locations are displayed on a map (unless the provider has opted to have their address suppressed). The map also has a zoom in and out function to help participants easily see provider locations.
Some providers deliver supports from different locations and the Provider Finder has the ability to display this information using the 'Outlet detail' function.
This way you also get to market your yoga service. Registered providers can use the 'I heart NDIS' and 'I Support NDIS' logos as well as the 'Registered NDIS Provider' tagline on their yoga websites and advertisements.
What you need to teach yoga to a student with disability?
You need to learn how to teach yoga to a person with physical and mental disability.
Must be registered as a yoga teacher in Australia and have an ABN
May need an online booking system to manage your invoice, book online classes on your class timetable and get paid instantly.
Also you may register for GST when you earn over $75k
Here is great read about how yoga helps people with special needs.
How clients can use yoga through NDIS?
Yes in Australia Yogability provides progressive disability services to participants of the NDIS. Disability supports are delivered online & in home or community designed to make participants happier, healthier and more self reliant members of society. Yogability Australia carers deliver Mindful Yoga Care disability supports to participants of the NDIS, services including yoga, meditation & personal development.
The student need to sign up to their Mindful Yoga Care disability support to gain access to a qualified yoga teacher support worker. Their main disability service MYCare includes yoga, meditation, stress management strategies, community participation & healthy lifestyle skills education development and is suitable to all types of physical and intellectual disabilities.
What are the NDIS price limits?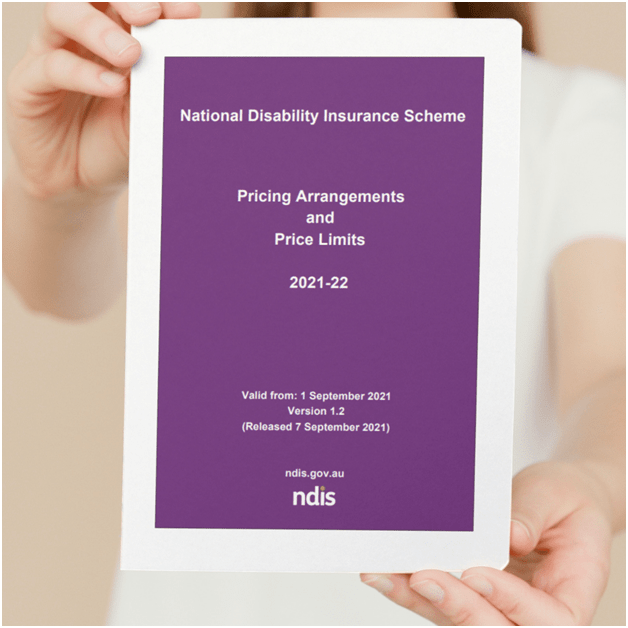 According to NDIS the price limits assist participants and disability support providers to understand the way that price controls for supports and services work in the NDIS. Price regulation is in place to ensure that participants receive value for money in the supports that they receive. Price limits are the maximum prices that registered providers can charge NDIS participants for specific supports. Participants and providers can negotiate lower prices. NDIS pricing arrangements and price limits must be followed when supports are delivered to NDIA-managed or plan-managed participants.
The Support Catalogue lists all of the available supports that providers can use when lodging a payment request. It also provides information on the current (and previous) price limits for each support item and indicates which claim types (travel, non-face-to-face, etc.) apply for each price-limited support item. Registered providers use the myplace provider portal to process payments with the NDIA.
Should I then register with NDIS?
It's your individual choice to register with NDIS or not. Even if you are not registered with NDIS you still can teach yoga to a pdisable person or student and charge for it according to the therapy or support you are providing to that person. All you need is your license to teach yoga, registered yoga business and trained to teach a person with a disability.